3 Gorgeous European Islands That are Less Crowded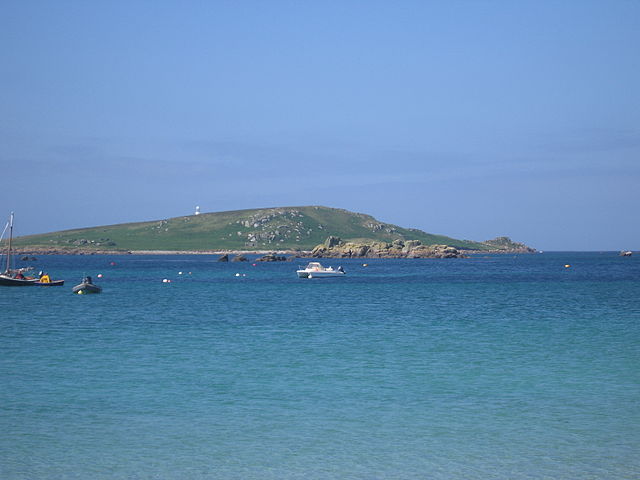 If you ever wanted to spend a full week holiday on an island, you need not do any research beyond Europe. Most of the world's best and frequently visited islands are in Europe. I am sure Africa and the Caribbean nations' voice of protest will reach my ears as they too have exotic islands in their oceans. However, European Islands diversity in geography, culture, and food are more attractive than the Caribbean islands where the geography, food, and drinks can tend to be a little monotonous.
In addition, the European islands are ideal for cruising that also makes the island hopping easier and quicker. For example, the Greek islands are situated close to each other and that's why you can see more than one island in a single day.
Let us go over three European Islands that beckon you with stunning views, breathtaking seafront, lovely beaches, a range of cuisines that would appeal to a gastronome, exotic drinks and above all, very beautiful women.
Don't be surprised that some of the European Islands in the list are new to you. They mostly overlooked by the cruise ships' plan of travel and that's why it might sound new to you. These are the European islands that are irresistible for true island hoppers.
European Islands: Texel, Netherlands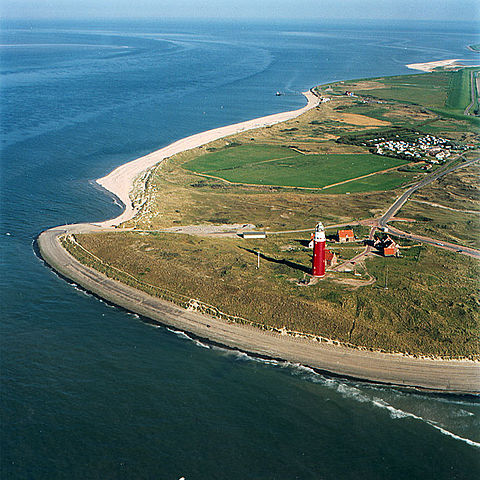 That appears small but in reality, it is rather big comprising of 7 villages in it. The local, as well as the tourist, mainly go around the Texel island in bicycles.
Texel island belongs to the Frisian Islands Archipelago and situated in the Wadden Sea. Texel simply loved by ardent bird lovers as the island is rich in exotic birds. Most of the bird watching takes place in the Texel National Park known for large sand dunes that  covered with grass at a few places.
No Dutch place is devoid of the beautiful Tulips; the Texel island is not lagging behind in this aspect.
Texel Cheese
Texel's sheep and goat cheeses highly acclaimed by gastronomes.
Places to see and things to do in Texel Island, Netherlands.
All the beaches scattered on the 30 km long coastline are very clean and awarded by the prestigious Blue Flag.
Ecomare Museum cum aquarium
Eierlandse lighthouse
Rare Seashell combing
Swimming
Kite Surfing
Wind Surfing
Sailing on small catamarans
It would interest you to know that there are a couple of nudist beaches too in Texel island.
How to reach Texel Island, Holland?
From Holland's capital Amsterdam, you need to go to a place called Den Helder first. This can be achieved by traveling in a train. The picturesque train journey lasts about an hour or so.
Once you reach the Den Helder town, you need to go to the ferry terminal. The boat ride to Texel island will be completed in about 20 minutes.
Staying options on Texel island.
There is a handful of bungalows, cottages, camping facilities, bed and breakfast inns, and hotels in Texel that remain not fully occupied as Texel island is ideal for a day trip from Amsterdam and is a less crowded one.
European Islands: Tresco, Isles of Scilly, England
Ah, here comes the big ship-the England.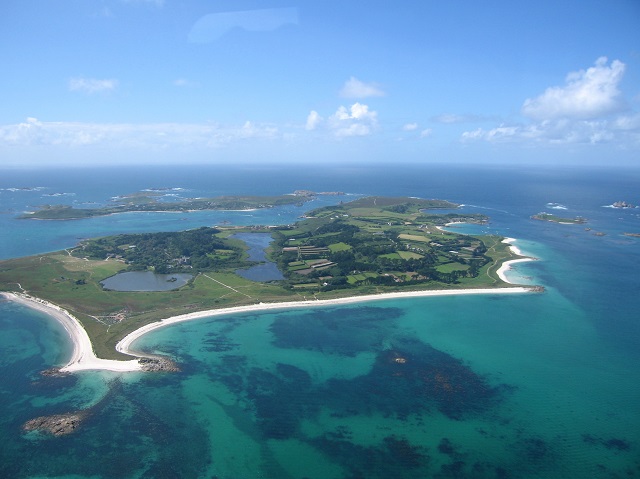 The Cornwall country is located in the South West of England. The Isles of Scilly archipelago is located off the Cornwall coast on the Celtic Sea and see very limited tourists.
Out of the 5 inhabited islands on the Isles of Scilly, Tresco Island is quite large. The uninhabited islands in the Isles of Scilly number to more than 140.
 Important landmarks in Tresco:
Great Bay on St. Martin's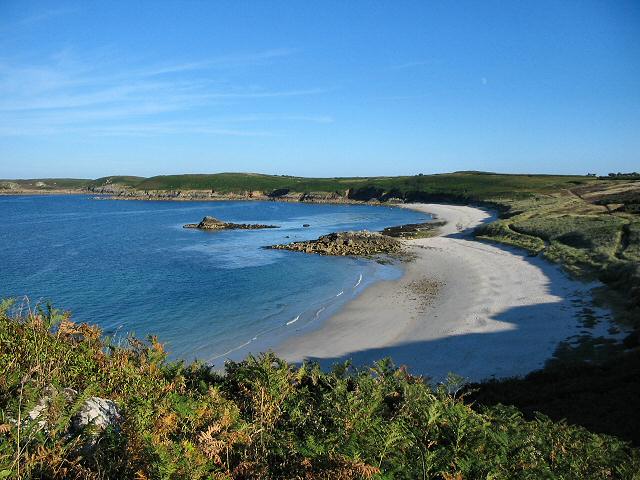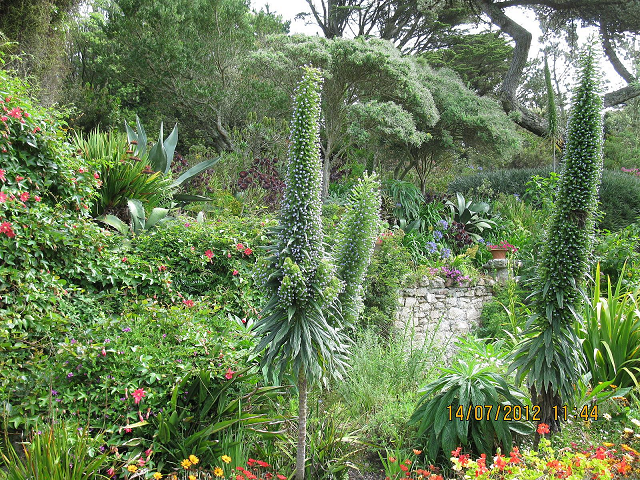 Valhalla Museum-a maritime museum
Cromwell's Castle-built in 17th century
How to reach Tresco island?
Your first destination is Exeter Airport from London by train. It takes about two hours plus by train. From the Exeter airport, you can fly to Tresco Island. I imagine it is a very short ride only, maybe about an hour of flying.
Staying options in Tresco Island
There are no shortages of beachfront cottages in Tresco Island. The best of the cottages offered by Sea Garden Cottages.
In spite of being part of England, Tresco Island's weather is tropical. That means sunny which is what liked by the English people.
European Islands: Gozo, Malta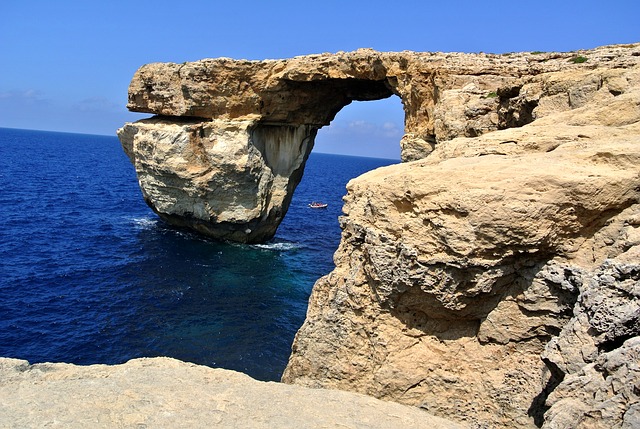 We all know where is Sicily. Well, the Malta archipelago is located south of Sicily, on the Mediterranean sea. There are 21 islands mapped in the Maltese islands. Gazo island is one of them.
Gazo is an ideal site for scuba diving. However, I wonder what divers hope to find except crabs and fish. If the Gazo beach is ideal for scuba diving, then, it must be good for snorkeling too. Gazo island, where you can get last in caves and cliffs-a typical of an uninhabited island that is shown on movies though Gazo is definitely inhabited.
How to go to Gazo, Malta 

  
Malta well connected by flights from most of the Europen countries, especially Italy, Greece, Spain, Portugal, Turkey, Syria, and Egypt. However, Gazo island cannot be accessed either by plane or by road, leaving the only option which is by boat.
In Malta, you have to go to Cirkewwa ferry terminal. The boat ride to Gazo from Malta is only 20 minutes. I wish it would last longer as the most enjoyable part of visiting these European Islands is the ferry ride.
Hotels in Gazo:
There are abundant hotels in Gazo and the rate per night varies to suit every budget.