4 Tips to Make the Most out of Your Trip to Sevierville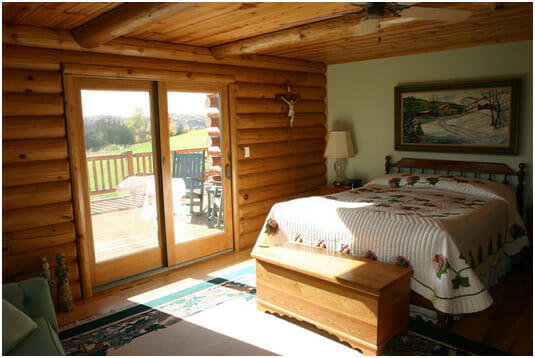 If you've finally decided to take a long-awaited vacation, Sevierville is the perfect destination where you'll have guaranteed fun. Whether you're planning a trip with family, friends, or a special someone, Sevierville is a mountain town packed with fun adventures.
Located in the foothills of the Smokys, this place has a lot to offer tourists: from picturesque sceneries to unique history. Despite being a small town, it rose to popularity for being the hometown of Dolly Parton, a famous American singer.
If you've never been to Sevierville, you might not know the best places to visit or the most exciting things to do. However, we've covered you and listed a few tips to help you make the most of your trip.
Find an ideal accommodation
Once you've reached Sevierville, you will need a place to crash. Even though you'll spend a lot of your time outdoors exploring and having fun when you return to your lodging, you'd want peace and comfort. You also wouldn't want to stay at a place far away from the main attractions. Otherwise, you'd have to spend money and time commuting from the hotel to different places and vice versa.
To be able to unwind after a hectic day of exploring and touring, you'll need to choose a hotel even before you reach Sevierville. If you're on a romantic or family trip, you'll find the perfect room at Sevierville TN hotels. The Lodge at Five Oaks offers spacious and luxuriously furnished rooms with top amenities, like free wifi, a flat TV screen, housekeeping services, and a swimming pool in the hotel yard. The best part of the hotel is its ideal location which puts it in the heart of all the major attractions: Skyland Ranch, Adventure Park Ziplines, and several restaurants.
Avoid visiting at peak rush times
With so much to do at Sevierville, the place crawls with tourists, especially in October, February, and July. These months are densely crowded with visitors. The hotel rates and airfare are much higher these months than the rest of the year. Since you want to enjoy quality time, explore nature and other exciting attractions, and save money, it's best to visit Sevierville somewhere between late May and June or from early August to September.
Make an itinerary
If you've planned a short trip, you'll be overwhelmed with the list of places and things to do. To help yourself make the most of your trip, we suggest making an itinerary with the popular places you're most interested in visiting. Here are our top suggestions:
Visit The Forbidden Caverns
The Forbidden Caverns is a fun stop for the whole family. As intimidating as the name might be, this place is quite welcoming. Tennessee is home to many caves, but it isn't advisable to tour natural caves, especially if you have kids. The Forbidden Caverns is an artificial imitation of naturally existing caves, open for public visitation. It's an hour-long educational tour of the cave that explains real-life rock formation and the history of these caves. The lighting and sound effects mimic that of an actual cave, sending chills down the spine. There's a well-laid-out trail that takes visitors inside the cavern.
One of the most popular places in Sevierville for people of all ages is the NASCAR Speedpark. It is famously known for its go-karting, but there is a lot more: amusement rides, miniature golf courses, rock climbing, and arcade games. You can spend an entire day at this park and have enough things to do.
There's an hourglass-shaped track where you can race with other family members on a go-kart. Our favorite part about the park is a small track for toddlers, so the tiny tots don't feel left out. If the go-karting doesn't exhaust you, you can head to the exciting amusement rides or rock climbing.
There is also a miniature golf course, an all-family-members-inclusive option, with different course layouts, like the easier Viking layout or the challenging Dragon layout.
Ziplining is one of the best activities at Sevierville. Many adventure parks offer different ziplining experiences. You can visit the Firefox Mountain Adventure Park to zipline over lush forest tops or gushing waterfalls. If you want to soar above open water on the longest zipline, you can go to Adrenaline Park. Here you can also walk on the Mountain Dew Sky Bridge, which stands tall at 300 feet above the French Broad River. If you have kids who'd like to experience the zipline, you can go to Legacy Mountain Ziplines.
The Rainforest Adventures Discovery Zoo
If you're a wildlife enthusiast, you'll love the Rainforest Adventures Discovery Zoo, where you'll find 160 different species of animals from around the world. Once you enter the zoo, you'll walk into an artificial rainforest where animals can roam freely. Moving further into the zoo, you'll find animals in habitat-like cages and finally reach the petting zoo section. Here you can feed animals like llamas and sheep from the small feeding bag you get when you enter the zoo. You'll also find many gift shops here, where you can choose to shop from a diverse range of souvenirs.
Try the local cuisine
Exploring new places and enjoying thrilling activities will leave you feeling hungry. It's essential to stop and refuel. The eatery joints at Sevierville ensure you have a wide range of options when you feel hungry. You can enjoy fine dining at restaurants with a range of local southern cuisines. You can try The Appalachian, which serves special buffalo legs in its open kitchen. If you want to dive into one of Sevierville's most-loved food options, you can try the whole hog barbeque at Totters's Whole Hog BBQ.
Conclusion
If you don't want to bore yourself, your family, or your friends during a vacation, then Sevierville is your stop. It comprises several fun attractions, and you can also enjoy the Smoky Mountains' natural beauty. Once you've checked in to your hotel and put down your luggage, you'll need to prepare an action-packed itinerary. There is so much to do here that you wouldn't want to miss out on any of the amusement this southern town offers.