5 Best Places to Go Hiking in Majorca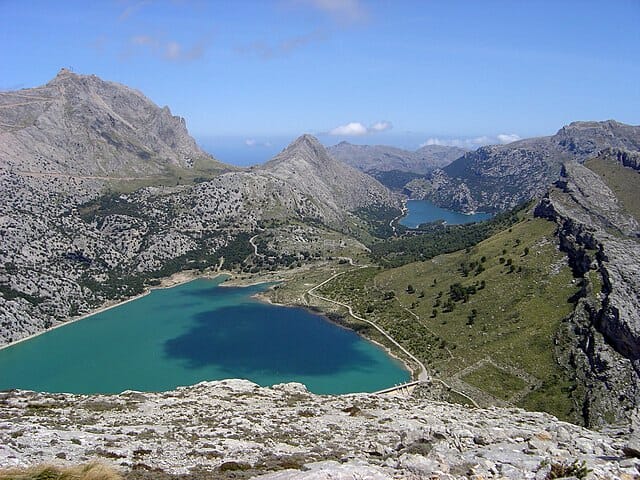 Majorca island in Spain is one of the best places where you can spend some relaxing time amidst beautiful locales, sparkling sea and dramatic landscapes consisting of cliffs and caves. If you are looking for outdoor activities, nothing beats the countless loop trails that will take you through plenty of offbeat spots in the mountains and along the coast.
Here is a list of some of the best places to go hiking in Majorca.
Puig de Massanella is the highest peak you can climb, standing at 1365 meters. The hiking route is 14 kilometers and takes about 6 hours to complete. It won't be an easy hike, but the stunning sights make it on top of your list. The starting point is coll de sa Batalla in Escorca. After an hour of walking in the woods, you start climbing on a narrow path that will take you to the top with impressive views.
Barranc de Biniaraix – Font Cas Patró Lau – Ses Voltetes – Coll d'en Se
Situated near Soller, this hiking path goes through a cluster of olive trees, perfect for a quiet and relaxing time. You can enjoy bird watching and rock climbing. Barranc de Biniaraix is a vast gorge with cobbled roads that run alongside the ravine in the Soller valley. The route is only 5 kilometers and will take approximately 2.5 hours to cover.
Valldemossa – Camí de Sa Talaia Vella
Starting from the picturesque town of Valldemossa, which comes under a UNESCO world heritage site, this hiking trail is one of the best in Majorca. It takes about 4 hours to explore the route, which is about 14 kilometers long and full of marvelous sights. Remember that you will need a permit for this hike, so you should get it sorted out before arrival to save time.
Club Náutico de Cala Gamba – Club Náutico des Portixol
This is the ideal route if you want to do some fishing, running and paddle sports. You can complete this easy trail in just 1.5 hours which is 7.2 kilometers. The starting point is on the outskirts of Palma, near the yacht club. You can visit the Cala Gamba club and continue walking along the coast to reach another club, Portixol and enjoy a drink in its bar.
This excursion will take you about 4.5 hours and is 13 kilometers long. It starts at Soller ses barques, where you will discover a varied landscape with olive trees, vast farmlands, oak forests, pine trees and stone houses that will finally take you to the rocky beach at Cala Tuent. Enjoy freshly squeezed orange juice at the farmhouses that you can stop by. You can also return by boat or car at the trail's end.
The ideal season for a hiking trip to Majorca island would be spring and autumn, as the weather is pleasant and suitable for the outdoors. Simply the best way to bask in the beauty of nature and take back plenty of happy memories.