8 Tips To Plan The Perfect Vacation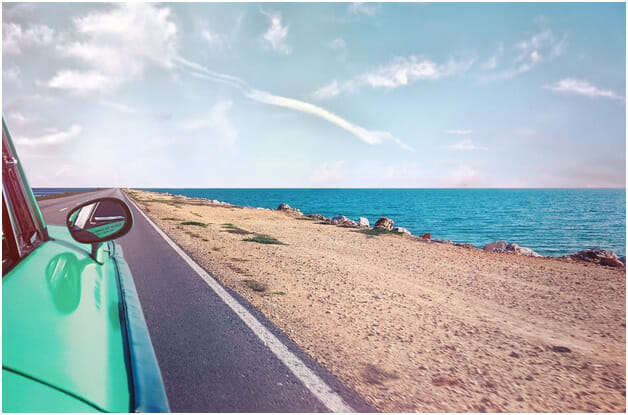 Planning an escape from the daily grind?
That's awesome because vacations are the perfect way to recharge your batteries and get away from the stresses of everyday life. Though stepping out of town is appealing, unanticipated events can turn your trip into a stressful situation for everyone involved. Such occurrences are unavoidable, so it is imperative to plan and allow nothing to break your stride.
Constantly worrying about how the vacation will go while on vacation is counterproductive. Do not be concerned about trivial matters such as budgeting, packing, hotel room availability, and flight timing. Rest assured, you can (and are allowed to) have a relaxing and disaster-free vacation.
The only question is: How?
The secret to a perfect vacation is – cue the drumroll –planning. When you plan, you have a guide of action and some room for flexibility (when things go south). However, what goes into planning a vacation is much bigger than it seems.
So here are a few vacation planning tips to help you crank up the enjoyment factor and have the time of your life:
Choose your Destination Carefully.
For vacations, it is critical to choose a destination that does not betray in terms of attractions (primarily to keep the kids entertained). For example, if you want your family vacation to be unlike any other, you can go to Gatlinburg, Tennessee. It is brimming with some of Tennessee's most beautiful and exciting attractions. You can even stay in one of the cabins in Gatlinburg TN, and treat your family to the comfort they deserve.
Furthermore, consider your family's needs at the destination and the destination itself. For example, how will you and your gang navigate the city? Do you need a stroller? How will you prepare baby food or heat bottles? Maybe your family is going to a remote location; will you have mobile service to use your GPS along the route? Preparing for the unexpected will assist you in avoiding a crisis.
Consider Your Budget
It's all about the dollars and cents. So save yourself the trouble and set a total spend for your entire trip, according to the state of your bank account. Then subtract the costs of transfers and flights to arrive at a daily budget for meals, activities, and hotels. This figure will govern everything from eating to where you stay and what you do, so getting it right is critical.
It may be beneficial to divide your time between hotels, meals, experiences, etc. If possible, try to leave a little extra to account for unplanned costs. Remember to factor in any unexpected expenses, such as departure taxes or withdrawal fees.
Travel Plans Need Goals. 
Travel goals are fundamental if you have a large group of people traveling with you. Each of them has different expectations and past vacationing experiences. For example, you may want to unwind for an entire day at a time, whereas another person in your group would consider it a waste of money and time. The best course of action is to gather everyone in person or an email thread and discuss what everyone expects from this particular vacation.
That is critical because it will keep you from feeling uncomfortable while on the trip. For example, is the goal romance and leisure or exploration and thrills? If you can get this all laid out and acknowledged by everyone, the vacation will go much more smoothly.
Choose from a variety of Tour Guides, Travel Guides, and Activities 
While on a trip, your family may believe that signing up for tour-guided activities is relatively easy. And guess what? It is!
That is especially useful when traveling to other countries where there are many sights to see and, thankfully, a plethora of incredible tour groups and tour guides. So choosing must-see sights and landmarks before arriving at your destination will help shape your trip's perspective and whether or not a travel guide will be required. This is also an excellent time to plan travel-related activities.
Keep Significant Phone Numbers on Hand.
Send yourself an email with a list of toll-free international phone numbers for your debit/credit card and mobile phone providers if you need to cancel from abroad. In addition, include phone numbers for local emergency services, your embassy in the country, and flight and insurance providers. Although you're unlikely to need any of this, and much of it will be available online or through apps, it's still helpful as a backup.
Maintain a Flexible Itinerary. 
It's important to remember that unplanned events can consume a significant portion of your vacation time. You don't want a canceled tour, a postponed flight, or a little snooze to push your entire itinerary off. Instead, plan your activities for particular days, and leave some room to unwind whenever needed.
When your schedule is adaptable, you aren't rushing to check off every item on your travel bucket list. Instead, you're discovering a hidden street, trying to catch up on sleep at the beach for a few hours, or resting at a café over a cup of tea. You're learning to appreciate the downtime, which is why you took a vacation in the first place.
Prepare Your Ultimate Carry-on. 
Long-haul flights can be hectic, but they can be simpler if you plan ahead of time with your carry-on or backpack. The ideal suitcase should include sleep essentials like an eye mask, hydrating spray, and other toiletries in a transparent zip-lock bag. You'll also need a reusable water bottle, protein snacks, a sweater or hoodie, and thick socks to keep you warm when the air conditioning kicks in.
Bring a Deck of Cards 
Cards are another essential. It's astounding how far a simple deck of cards can get you in almost any travel situation around the world. This time-honored tradition will see you through overnight train rides, airport disruptions, days in a lodge in the middle of nowhere – whatever it is, cards will save the day. Moreover, card games are an excellent way to meet new people and overcome language barriers.
Conclusion
Remember that vacations should be refreshing, and they should not consist of a never-ending stream of stressful activities. Remember that you booked the holiday to get away from the stresses of everyday life, not to replace them. When unforeseen events occur, it is critical to remain calm and not become frustrated. Unexpected adventures can lead to some of the best travel memories. Use the advice in this article to make your getaway stress-free and memorable.