Choosing the Best Hotel Accommodation for Your Beach Getaway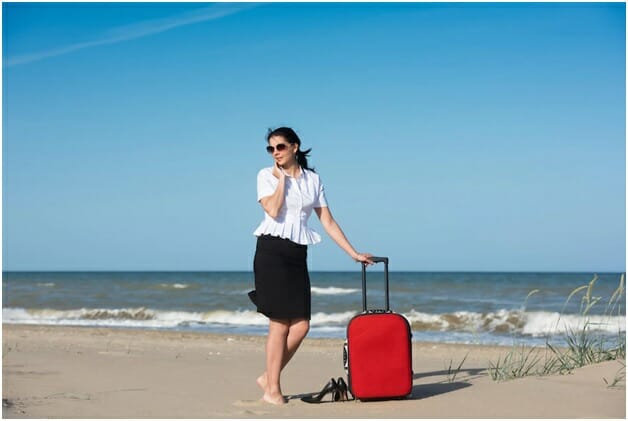 After you have decided where to go this summer, your next move is to find a hotel. It will take a few days for a beach getaway to be memorable and so choosing a hotel suitable for your needs is crucial.
Things to Consider When Booking a Hotel
The following pointers can help tourists book a hotel fit for their budget and other demands. It is vital to search for hotel choices to easily decide which one will satisfy your travel needs. Here are some tips to consider:
Think Of Past Hotel Experiences
Perhaps you have a beach in mind that you love to visit now and then. And also, this may not be your first time booking a hotel that you had ideas of what to expect. Do not ignore those experiences in the hotel and with the staff from your last visit. Such things will help you decide to stay or look for other hotel room options.
Be familiar with the amenities the hotel offers, such as the room sizes and the ambiance. These things may vary the next time you visit the place, which is normal due to regular upkeep. You would encounter a lot of changes, such as the new staff and prices for some amenities. Such things are important to note in case you change your mind and find another hotel.
Recommendations
Personal choices are not enough in selecting a hotel for your next getaway, especially if it is your first time visiting a certain beach. Seeking advice from your friends can help you choose the right hotel you should dwell in.
Experience matters in recommending a hotel to someone else. They have a clear idea of the downsides of a particular hotel so that newcomers would also know. Getting familiar with the place is not that complicated when you seek hints of what to expect. There is no need to hunt for fancy restaurants and other places worth visiting around the hotel by yourself.
Among the drawbacks of relying on what your families and friends suggest are your own interests. They may have a different taste in picking a hotel compared to yours. Time also counts before you consider hotel recommendations because things may alter from the day they stay in the hotel and now.
Some friends may also say negative things about the hotel due to a single unpleasant event they have experienced.
Read Testimonials Online
Many consumers leave a comment about the product and services they have tried online. This is a good avenue for new clients to have an overview of a specific firm. It gives them access to customers' reviews before placing an order or booking a room, in case of hotel hunting.
However, not all feedback online is genuine and might confuse some clients. There are also so-called user-generated reviews that automatically appear on the website which is not helpful at all. Beach hotels also use online platforms to accommodate tourists looking for a room.
You can expect to read more positive reviews as hotel providers may hide unfit feedback to ensure sales. Users' experiences may also differ so better read reviews carefully to be aware of the possible red flags. Do not be deceived by thousands of reviews appearing on the screen but examine where they are coming from. Are those comments for real?
All feedback matters to your decision-making and so consider both good and bad reviews before booking a hotel.
Take Your Time
If in any case, you need to talk to experts or a travel company to obtain a nice hotel, then take your time. Planning to book a hotel during your beach vacation must occur months before securing a spot.
Travel companies have a network of the best hotels in a beach area you pick. They will lead you to places that fit your budget and needs.
A number of travelers book a hotel spontaneously. The reason behind this is that some beach hotels do not accept online reservations. Therefore, research the place you plan to visit ahead of time to know such possibilities. This is not a bad thing for staying on a beach getaway as you can leave your stuff in safe places while looking for a room.
It indeed requires time to finally land the right hotel for you.
Why Book a Hotel?
While some tourists do not find hotel accommodation a good choice, it has two benefits you can enjoy. These include convenience and better safety.
Staying in a hotel gives you the convenience to move around the area. You can leave stuff in the room while enjoying the seashore. There will also be a place to rest after a long tiring day.
The second benefit is it enhances safety. Hotel rooms are highly secured to keep you and your belongings safe. Hence, choosing the right hotel plays a vital role in your overall beach experience.
Final Thoughts
Consider Kudo Hotel and other beachside hotels when spending a beach vacation in Thailand. It will guarantee the best accommodation with friendly staff to cover all your needs. Contact a travel company to find a room for you and make everything ready for your upcoming beach vacation. No worries because it is easy to pick a hotel these days with lots of options.