9 Danish Islands That You Can Visit Immediately
Do the Danish people take pains to visit islands of Europe other than their own Danish islands? Will they miss anything if they don't go to other European islands that include:
Greek Islands
Croatian Islands
Swedish Islands
Norwegian Islands
Portuguese Islands
Spanish Islands
and so on?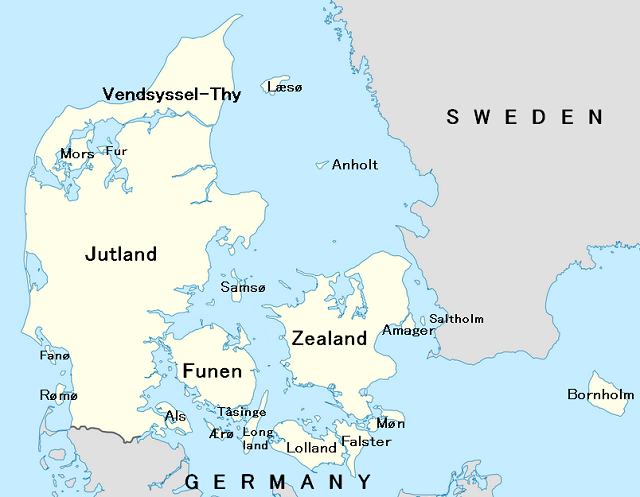 I doubt the Danish people would venture beyond the 70 plus inhabited islands of their own country. In fact, even excluding Greenland, the world's single largest island owned by Denmark, there are a few more than 400 Danish islands that are part of Denmark geographically.
Though I must admit the wildlife of the Danish Islands is not so alluring, still, the islands that belong to Denmark can certainly be included as perfect European islands escape.
9 Beautiful Danish Islands That You Can Visit Immediately
In this blog post, I will just cover about 10 islands of Denmark that you can add in your bucket list of 'islands to visit once in a lifetime'.
Do you know:
Do you know the number of islands of Denmark keeps changing? Yes, new islands are formed even now. The formation of new islands and islets of Denmark formed both naturally and man made.
Bornholm Beautiful Danish Island
The islands of Denmark surrounded by the Baltic Sea and the North Sea.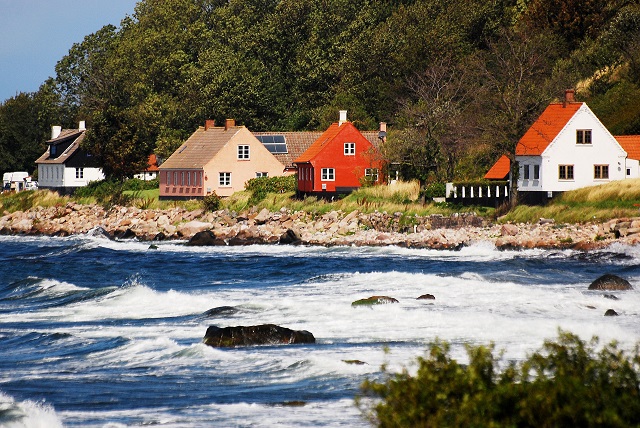 This is a scene of Bornholm Island's beach. Isn't it beautiful? The brightly painted cabins facing the Baltic Sea certainly adds charm to the place. The green backdrop makes the islands look a perfect European Island.
Location of Bornholm Island:
Bornholm Islands surrounded by the Baltic Sea and it located on the Eastern side of Denmark.
Assured Sunshine
Sunshine Island is the alternative name of Bornholm Island because of assured sunshine.
Places to see in Bornholm Island
The landscape of Bornholm Island is surprisingly diverse which is similar to a tropical island of Asia though, you can't definitely say the Bornholm Island is not a tropical island.
Danish Islands: Hammeren Promontory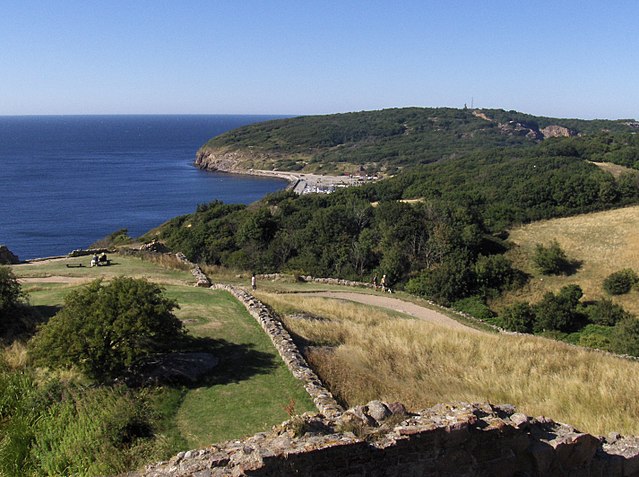 The promontory is jutting out to the Baltic Sea in a place called Sæne Bugt Bay. Promontories give goosebumps to all of us because of its precarious position (though actually not so precarious), the vast expanse of the sea below the landmass, the isolation and eerie calmness, and a sense of achievement.
Hammeren Lighthouse
Salomons Kapel
As a matter of fact, it has numerous sightseeing places of interest to visitors. I doubt whether the Danish Islands attract any foreign visitors apart from the Swedish people.
Dueodde Beach
Almindingen Forest
Windmills-of course what is Denmark's islands and countryside without the giant windmills?
Here is a video clip showing the real picture of Bornholm Island, Denmark.
Did you notice the typical Danish houses, meadows for grazing, dilapidated castle, and more?
How to reach Bornholm Island?
Surprisingly, you need to visit Sweden first in order to go to the Danish island Bornholm.
There is a small port town called Ystad in southern Sweden. A ferry will deposit you on the shores of Bornholm Island in a little more than an hour.
If you are staying in Copenhagen and if you want to go to Sunshine Island, you can opt to travel either by train or car. Oh, your car will be boarded onto the ferry at Ystad, Sweden.
Largest Danish Islands: Zealand Island
This is the largest Danish Island located in the Baltic Sea. It comprises an area of 7000+ sq.km!
 The towering and rugged cliffs just abutting the Baltic Sea without a beach paint a typical scenario of Denmark's islands.
Zealand Island is connected to another Danish Island named "Funen" by a picturesque bridge called Great Belt Fixed Link.
Do you know that Zealand Island is also connected to mainland Sweden by road bridges?
Things to do in Zealand Island:
Being at the center of tourism to Danish Island, there are too many exciting things to in Zealand Island.
Royal Deer Park
Mons Clint
Oops!  Not my cup of tea. The sight is dizzying from the clifftop.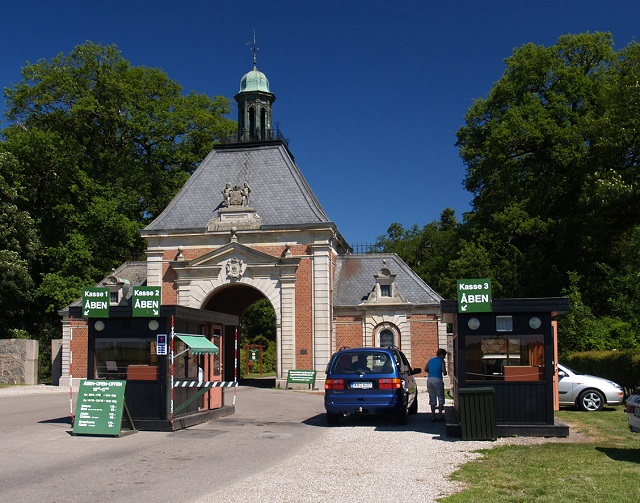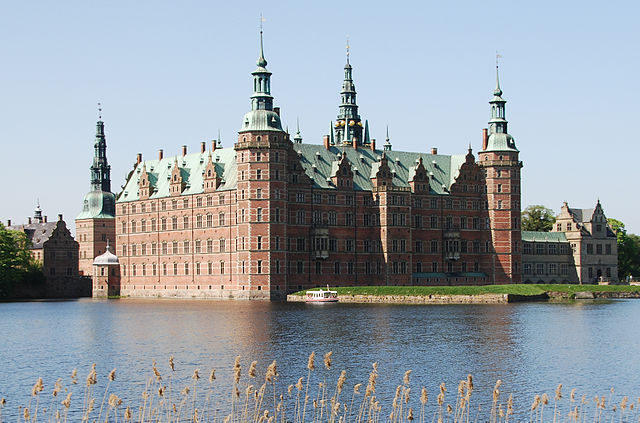 There are too many things to do and several more places to see in Zealand Island such as lakes, museums,  amusement parks, beaches and zoo that you require a minimum of four days to stay in this Danish Island.
Let us now hop to another Danish Island called "Funen".
Big Danish Islands: Funen Island

It looks fairly a big island located so close to the Zealand Island that they both are connected by a bridge called 'Great Belt Bridge'.
It is only a road bridge but also a railway bridge.
Wow! Can you visualize how scenic the train ride would be between Funen and Zealand islands of Denmark? It would be your lifetime train ride on Europe's Baltic Sea.
The FunenIsland itself is connected to Jutland, Denmark's mainland.
Funen's small towns are dreamy, oozing with serenity.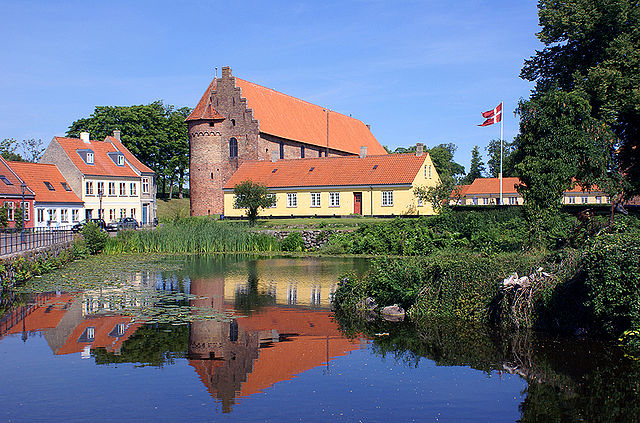 Funen Island is mostly an agrarian island but still is known for a vibrant nightlife. You can eat cuisines from several nations including Indian!
Lolland Island, Denmark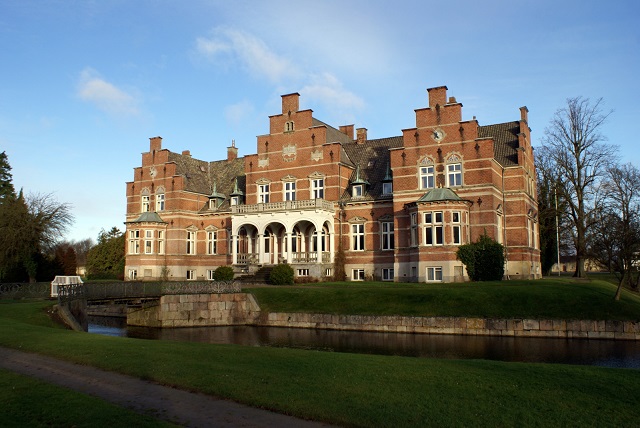 Lolland Island is also a big island that is known for beautiful beaches but devoid of a crowd. I have a notion the beaches of all Danish Islands are less crowded because I doubt whether the local Danes really bother about enjoying island holidays.
The major attractions of Lolland Island:
Knuthenborg Safari Park
Fuglsang Art Museum
Lalandia theme park
Middelaldercentret-an open-air museum. I think Denmark has several of these open-air museums.
Lilleø Island, Denmark
Lilleø is an island that I reckon is the center of fruits import because the islands somehow is congenial to grow fruits of various species that are famous for a divine taste.
Amager Island, Denmark
Amager Island carries importance among other Danish Islands because Denmark's capital city Copenhagen is partially located in Amager Island and it's larger remaining part is located in Zealand Island, Denmark.
Therefore, the islands of Zealand and Amager interconnected by a road bridge called "Øresund bridge". It also connects Sweden's Malmö over strait named "Øresund".
Amager Island seems to be quite conducive for living that is proven by as many as 200 thousand people that are permanently residing there.
What to see in Amager Island
Amager poses a typical Danish scene of rolling meadows where the famous Danish cows are let grazing the grass. Surprisingly, the cows share their fodder with the Danish horses.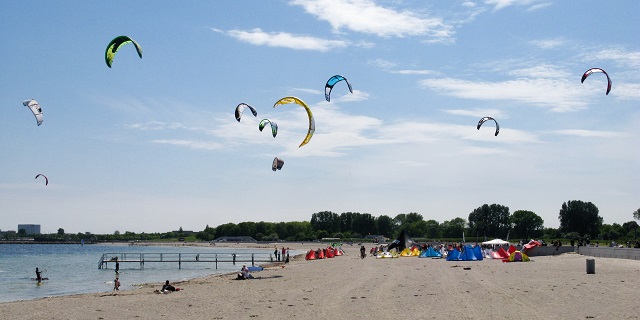 Amager Strandpark is actually a beach as you can see from the image above.
We have all heard of so many farms such as cattle farms, coconut forms, chicken and sheep farms but a 'wind farm'?
A wind farm is the specialty of Amager Island, Denmark. Windmill turbines erected offshore and it a sight that will never leave our memory for long.
There are 20 windmills out there producing substantial electric energy.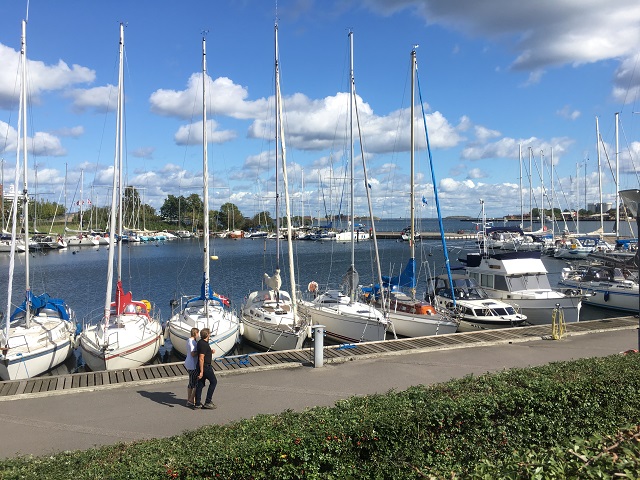 Copenhagen's three ports kept busy by the movement of passengers' cruise ships and cargo-carrying large ships.
The popular 'Ocean Bay Cruise tours' operated from the port of Copenhagen (Free Port Cruise Terminal).
Christianshavns Mound, Amager Island
This is an important tourist landmark in Amager Island, Denmark.  It is a walking area among green landscaped gardens lined with restaurants.
Danish Islands Brygge, Amager Island
This is an island, folks but named as such because it is located near the harbor.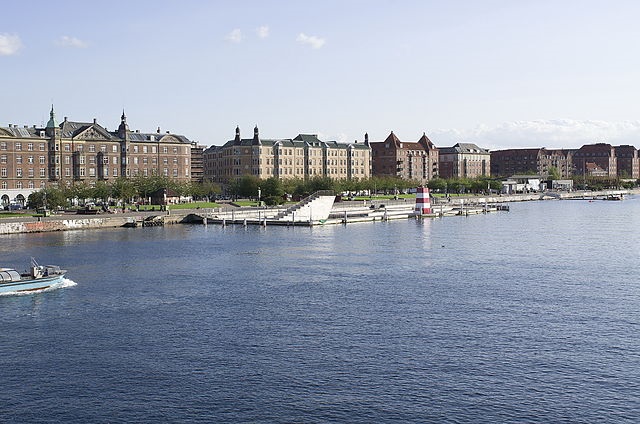 There is a water theme park called "Havneparken".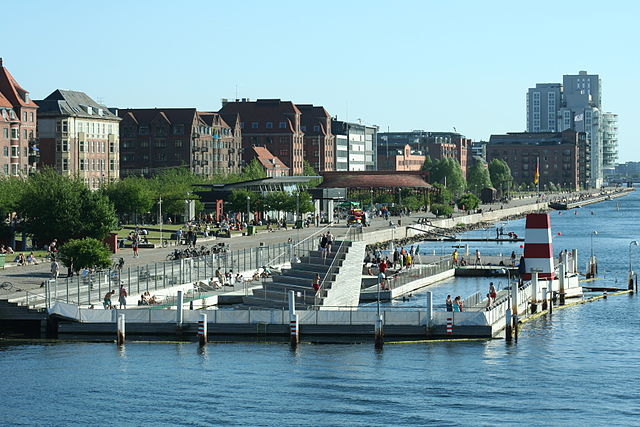 The adventure activities that are available in the water park are:
Skateboarding
Streetbasket (street basketball)
Beach volleyball
Kalvebod Fælled, Amager Island
It comprises of large tracts of wetlands dotted with forests and lakes.
Casino Copenhague, Amager Island
Well, there is no to descrive what you can do in a casino. It is a place where you lose your money with a phoney grin on your face.
Drager is a Danish village where you can come face to face with the true life of the Danes.
Amagermuseet Museum, Amager Island
This is a maritime museum showcasing their own models of cargo and passenger ships.
Flakfortet, Amager Island
This is a manmade island within an island. It has a terrific resort for island escape artists.
Middelgrundsfortet Sea Fort
Amager Strandpark Beach
National Aquarium, Amager Island, Denmark
Hmm…quite an impressive building with exciting architecture! I am sure the kids will go crazy in seeing the marine creatures of this part of the world.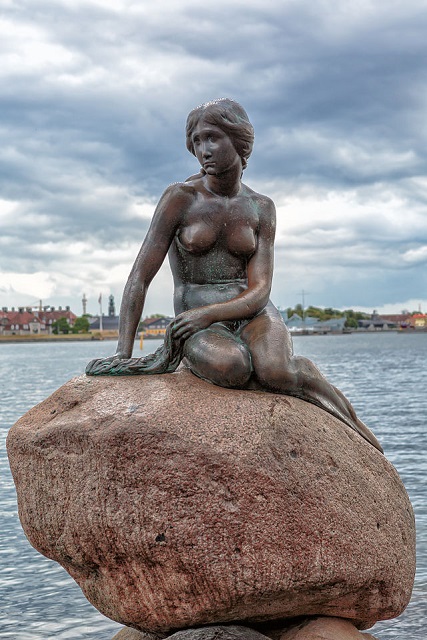 The mermaid's bronze statue on a rock with the backdrop of the Baltic Sea is very attractive.
One Man Living Danish Islands: Saltholm Island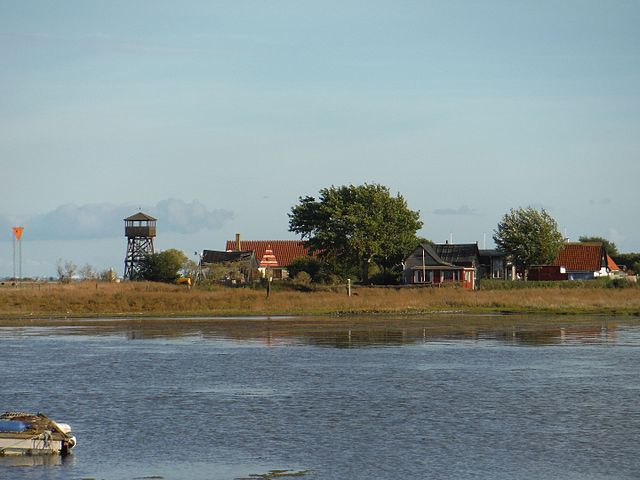 This is a single man's island among other inhabited Danish Islands. Yes, there is just one man is living on this island.
By length, it measures 7 km only and by breadth, it is only 3 km.
True to the identity of Denmark's landscape, Saltholm island also wears a grassy landscape facilitating cattle and sheep farming.
What is very special about Saltholm Island?
It is an attractive Blue-Iris flower.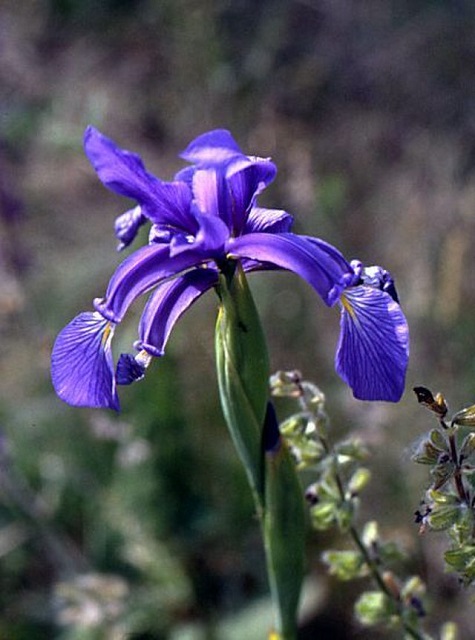 Strangely, some 7000+ geese find this one-man island as their ideal habitat. They migrate but come back gleefully.
Giving happy company to the geese are the swans and ducks.
If you take time to roam around all the four sides of the island, you may spot the most beautiful and colorful 'Eider' ducks.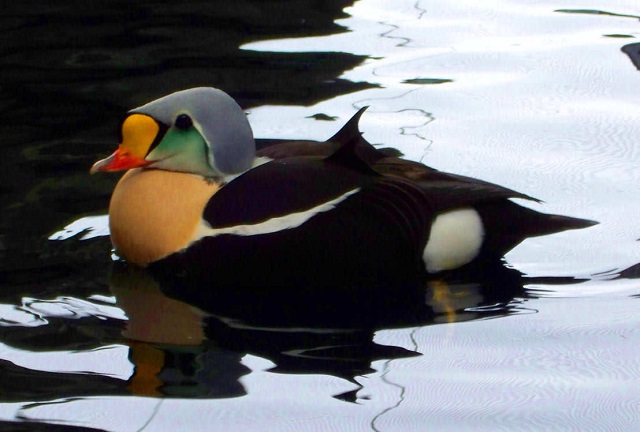 Here is another image of the Eider seaduck.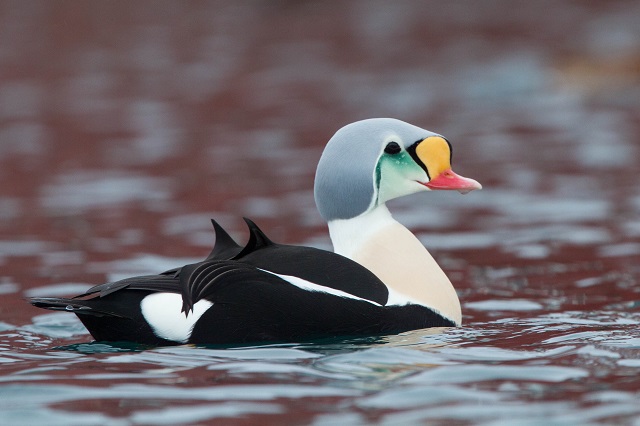 Falster Island, Denmark
From the one-man island, we move to another well-populated island called 'Falster' island where some 45,000 people are living in.
You can go to Falster Island either by train or by car from the main Zealand Island.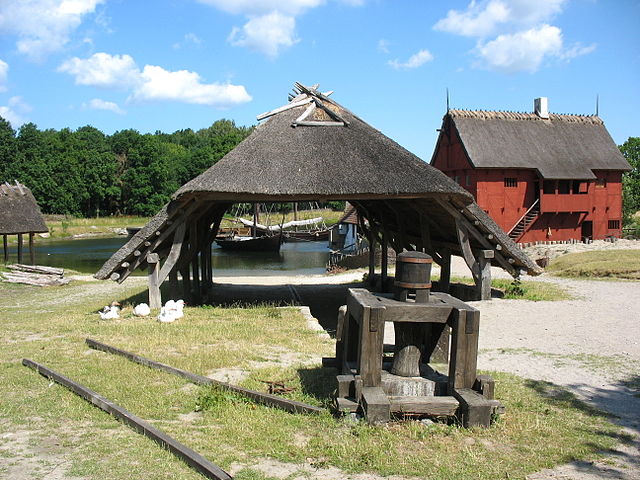 If the tired Danes want a relaxing island escape, their first choice is Falster Island.
Als Island, Denmark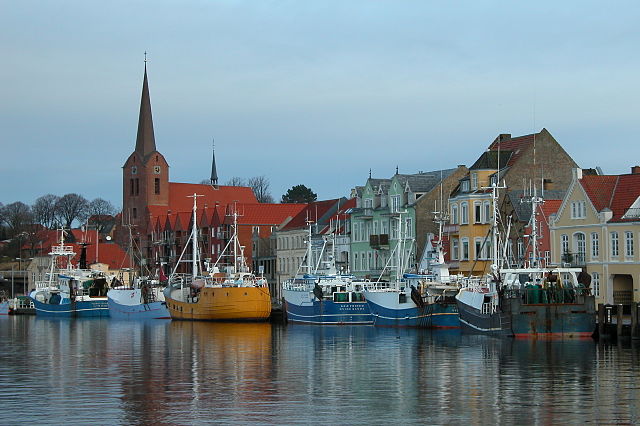 There are two castles in Als Island that the tourists are encouraged to visit.
Augustenborg Castle
Sønderborg Castle
In conclusion, all Denmark's Islands are located close to the mainland and they are also accessible easily and quickly by road.
Of all the 70+ inhabited islands of Denmark, Amager Island has the most number of things to do.