Different Types of Occasions to Celebrate in a Yacht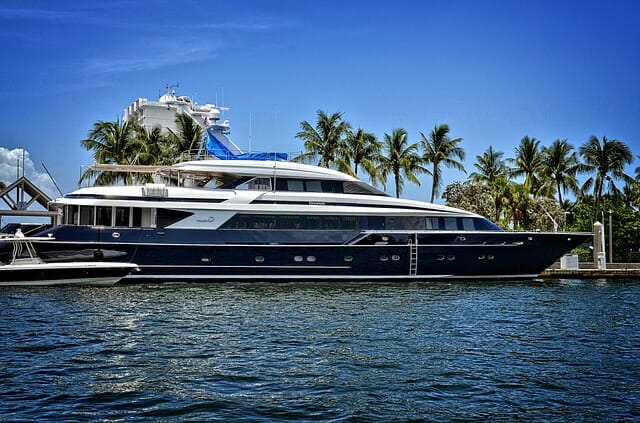 A lot of celebrities choose to party on a yacht maybe because of privacy. Though it is pricier than other means of transportation, a yacht could be a tool to create more memories with families and friends. In addition to that, many charter services can offer a type of yacht that best suits your needs and budget. This post will help you decide on picking a specific yacht and have fun onboard.
Why Choose a Yacht to Celebrate Occasions?
Chartering a yacht for occasions is a good choice during the pandemic. It keeps you and your guests away from the crowd while taking pleasure in the sea breeze. More than the fresh air you can breathe in is the beautiful scenery from sunrise to sunset. You may also enjoy the sound of the crashing waves while sipping a glass of wine on the deck.
Furthermore, paying for a yacht trip is worthwhile, though more expensive than ordinary boats. It comes with a professional crew to accompany the guests along the journey. It also guarantees safety while in the middle of the ocean that brings peace of mind.
Most yachts are likewise equipped with unique features to ensure convenience for the guests. The overall amenities depend on the kind of occasion you want to celebrate. Clients can additionally ask for delicious foods and drinks during the dinner and may also bring their stuff.
Last but not least, fun activities are available in yachts. This again will be according to what the guests have suggested. It could be watersports, kayaking, and a lot more exciting activities.
Types of Occasions You Can Celebrate in a Yacht
Below is a rundown of special events when you can book a yacht ahead of time:
Your Birthday
People celebrate birthdays only once a year. It is a pretty obvious yearning, it is a special day that everyone has been waiting for, especially your loved ones. To make it more memorable, then choose to celebrate your birthday on board.
No worries about the cost since it will only happen one time a year. This also depends on the type and size of yacht you want to charter. The bigger the yacht, the pricier it will be, and vice versa. Try to limit the number of guests to cut the expenses
The most ideal yacht for birthdays is the one built with a more expansive deck. It can accommodate more guests and also gives space for some other activities.
Intimate Wedding Occasion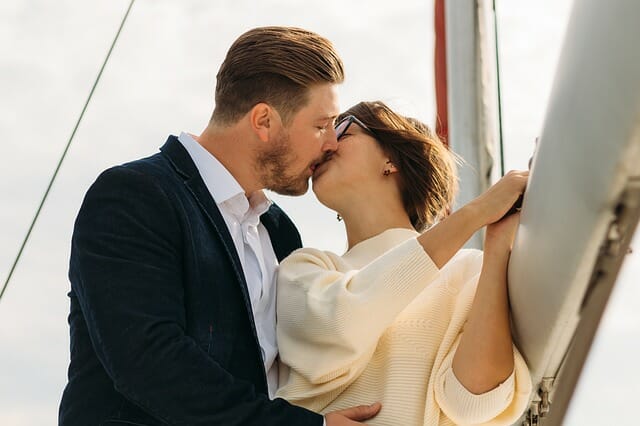 Many couples today prefer an intimate wedding in an exclusive venue. The reason could be to cherish the moment with the most important people in their lives. It is also safer in the days of the pandemic to get married inviting only a few guests.
That being said, a yacht wedding became an ideal option to celebrate such a big day. The entire experience would be so memorable and also Instagram-worthy. The visitors will not just enjoy the food and the event itself but would be amazed by the view.
Choose the best time of the day to start the occasion. It might be before the sun sets to enjoy the orangy sky during the picture-taking.
You can ask the staff of the charter service to enhance the yacht's look according to the wedding theme. Such details should be discussed months before the event to book a yacht instantly. Perhaps a superyacht can provide ample space to harbor more guests. Then again, it depends on the budget as wedding preparations are already expensive.
Long Weekend Holidays
Holiday seasons give people a chance to rest and run away from stress for a while. It is also the best time to spend a vacation on a yacht with your dear ones. However, it is more difficult to charter a yacht during holiday seasons due to higher demand. The remedy is to book a luxurious boat months before the holidays to reserve your spot.
There are lots of things to consider when choosing a yacht for holiday occasions. First, think of a venue that can be relaxing. Next is to plan the meal right away to avoid a hassle during the trip. You must also monitor the weather condition and make sure there will be no storm coming.
The best yacht for a seasonal trip is one with more cabins and amenities to maximize your vacation. Choose a yacht that is equipped with a crew to provide all your needs, as well as to enhance safety on board.
Team Building Events
If you are about to host a company event, then a yacht venue could be an option. It may sound extra, however, it will have a positive impact on the firm in the long run. The advantage of having team building in a yacht is it would boost your brand. It is also a nice place to develop a better relationship among workers in a short period.
The size of the yacht depends on the number of employees who will be joining the team-building event.
Chartering a Yacht
The question is, where to rent a yacht in Pattaya that could promise a pleasant venue for your upcoming event? Finding a specific yacht should depend on the particular places you want to visit. For example, a beach destination that would satisfy your budget. Among the factors that you must consider is the dockyard to secure the boat. Most charter services include such a thing within the package to minimize the hassle.