Effective Ways to Enjoy a Yacht Trip with Families and Friends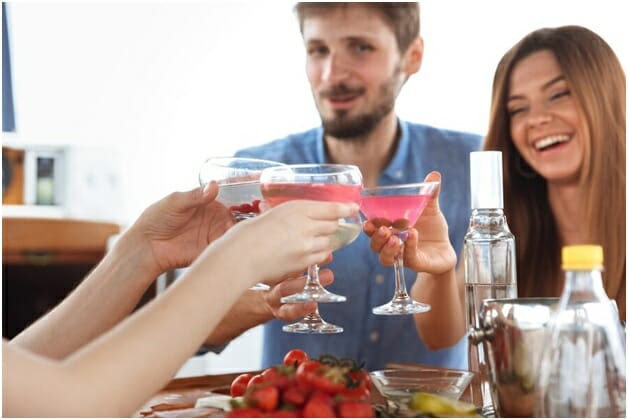 Nothing compares to a yacht trip together with your loved ones. It is a good way to relax and have fun away from the crowd. Choose the best routes where you can spend hours or days sailing while being mesmerized by the coastal view.
Tourists may charter a boat with plenty of seats to accommodate as many guests. If you want to take full advantage of a yacht, boat ownership is a good choice. This permits more frequent sea travel without the hassle of booking a boat in order of time.
Well, this post will focus on discussing better ways to experience good times riding a yacht. It can be overwhelming for beginning sailors so the first step is choosing the right people to travel with.
Why Choosing People To Travel With Matters?
Owning a yacht gives you more freedom to visit different beach ports with the people you loved the most. The main purpose of boating is to forget all the stresses for a while and those who travel with you can influence the whole experience.
Many boaters suggest choosing somebody to travel with wisely for some reasons, including:
Each Individual Has Different Interests
Not all people love water-bound adventures. This is something you should consider when inviting families and friends to travel with a yacht. It is important to understand their interests so that you will know what to include in the boating trip. For instance, extreme watersports are not for everyone to enjoy, especially among the elders.
What is more, being interested in food is undeniable. Identify the guests' favorite recipe for a better boating experience. It matters just because having a feast on a yacht lets families and friends bond together.
It Makes Boating Experience Worth Remembering
A yacht filled with people who are close to you is a happy place. It is a perfect spot to spend time and make memories that you can treasure for a lifetime. Being with people you really know best can guarantee comfort during the trip. Those smiles and laughs are worthy to treasure for the rest of your life.
Traveling with families and friends is a lot safer. It is alright to meet new friends while sailing but to be with someone you trust is a real deal. This applies when you party in a yacht wherein having friends who can escort you matters.
Things to Consider When Planning a Yacht Trip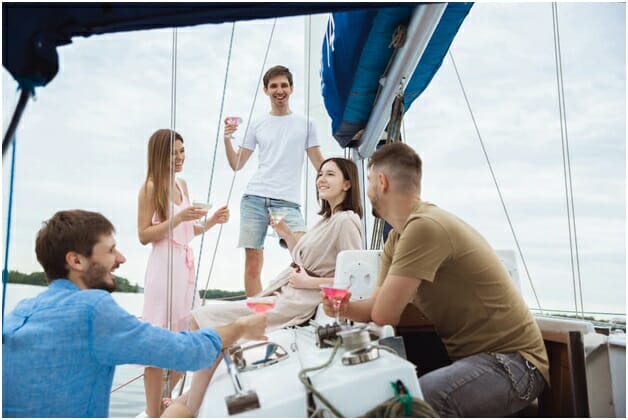 A yacht trip is one of the ideal ways to unwind from the demands of life. Getting the right itinerary may guarantee the best yacht experience, however, you can plan what to consider in a trip. It includes:
Choose Destinations That Are Easily Accessible
There are many local beaches accessible by yachts to choose from. They consist of beautiful scenery which can only be seen by riding a luxurious boat. A lot of tourists prefer going to nearby beaches to lessen travel time and just enjoy the vacation.
Do Not Forget Foods and Drinks
Eating with families and friends on a yacht will make the experience more special. Set up a dine alfresco on board with your favorite meals and some refreshments. The deck is the most perfect spot so that the guests can watch the sky while enjoying the food.
Here is a list of drinks ideal for a yacht party:
Some of the guests may not be in favor of liquors. Thus, fetching non-alcoholic drinks is necessary to quench their thirst. Ensure to provide a drink to the boat operator, with such a kind.
Summer would be more fun while sipping cocktails on a yacht. They come in different flavors that aim to cool down your body amidst sun heat. Cocktail drinks are a perfect combination of delicious snacks, like pizza and potato sliders.
It is crucial to drink beers moderately when on a yacht. That is why picking the right people to travel with really matters to rescue someone in case of an incident due to too much drinking.
Riding a yacht comes with a lot of noteworthy events that you should try. It includes island hopping which is not possible during a road trip. Staying on an island can be boring, hence deciding to explore more beaches during the trip. This will entertain especially the kids who love to see new and unique sights from time to time.
Among the surprises on each island are the creatures on the beach that you can hunt along the way. You can collect seashells while relaxing on the shore, which is so fun to do.
Many yacht charters also provide water sport equipment for sailors. This will add up excitement both for kids and adults who are into adventure. Go kayaking if it is possible on the island or enjoy a water trampoline to bond with the kids.
Final Thoughts
It is indeed a happy experience to travel on a yacht with families and friends. Selecting the right boat is the next step to plan for your next trip. Finding a trusted chartering company, like Lagoon catamarans, is vital to ensure a safer yacht journey. Pick a type of boat that you think will accommodate your desired number of guests and fit your budget. Remember all the things to consider to make your yacht trip harder to forget.