Less-Visited Beautiful Islands in the World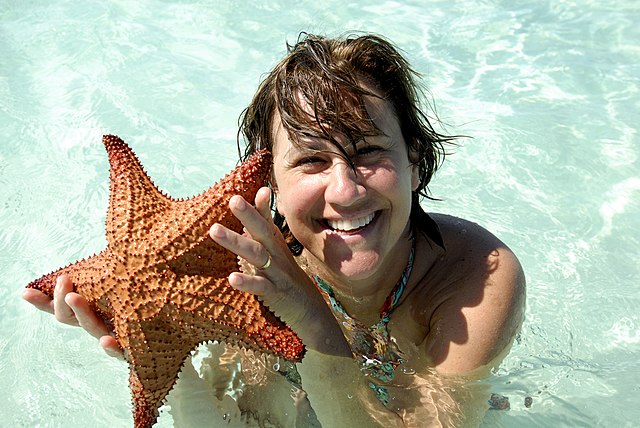 How do people choose the islands for their holiday? Do they just charter a yacht and go Columbus or, do the island lovers read websites and blogs that write about islands and islets exclusively? 12 Less-visited beautiful islands you would fall in love.
I once interacted with a like-minded person who told me a weird way of finding an island for his next vacation.
He would open an atlas (big size atlas), close his eyes, and run his index finger over the atlas and stop at his whims. If there is an island or a sea where there are islands and islets, he would begin his research and start planning his voyage.
His search term is "Less-visited beautiful islands".
Oh man, he goes Columbus way; well almost.
I am a big lover of exotic islands that are rather unexplored but beautiful. However, I hate visiting highly popular islands; In addition,  I like unpopular and untouched islands (virgin islands).
If I have my personal yacht and if I have the courage of Columbus, I would like to visit the following less-visited Beautiful islands and islets.
List of 12 Less-visited beautiful islands
Lanzarote Island, Spain
Navarino Island, Chile
Bonaire Island
Aruba Island
Curacao Island
Marettimo Island, Italy
Vis Island, Croatia
Tuvalu Island
Isla Holbox, Mexico
Martinique Island, Caribbean
Utila, Honduras
Some of the little-known islands in my list are uninhabited. You can only stay in a tent in such islands.
Less-visited beautiful islands
Pig Island, Bahamas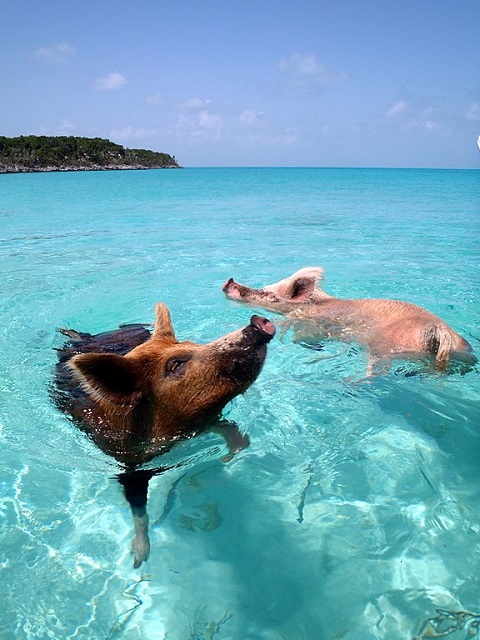 There is nothing big to see in this island that is part of the Bahamas archipelago but a bunch of pigs that somehow made this tiny island as their beloved home.
Bahamas archipelago comprises 700 islands and islets. Strangely the Pig Island, an uninhabited islet started getting the tourists' recognition who are curious about the pigs.
This small and untouched beauty of a beach is located two hours of boat ride away from Nassau, the capital of Bahamas.
Though the distance between the Pig Island and Nassau is nearly 150 km, a speedboat whizzes you through the scenic Atlantic Ocean in two hours.
Pig Island is surely popular but only on the web. In terms of visitors, it has miles to go.
Lanzarote Island, Spain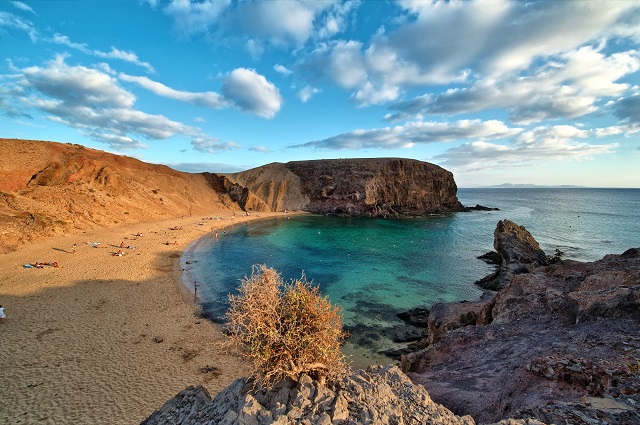 This is a Spanish Island and is part of the Canary Islands, archipelago. Out of the 7 Canary Islands, Lanzarote Island is the most volcanic in nature.
The beaches are simply untouched and gorgeous.  Its capital city Arrecife is a fully developed city with luxurious resorts and hotels.
The location of the Canary Islands is too far off from Barcelona. Some 2200+ km separates them. Therefore, a flight is the best option to reach Lanzarote Island.
It is served by flights from several major European cities that include  Barcelona, Dublin, Amsterdam, and Vienna.
Such a wide network of flights means, Lanzarote Island is getting popular among island lovers. This remote Spanish island piques my curiosity.
The star attraction of Lanzarote Island is El Diablo Restaurant. It is perched on top of the Timanfaya volcano.
Navarino Island, Chile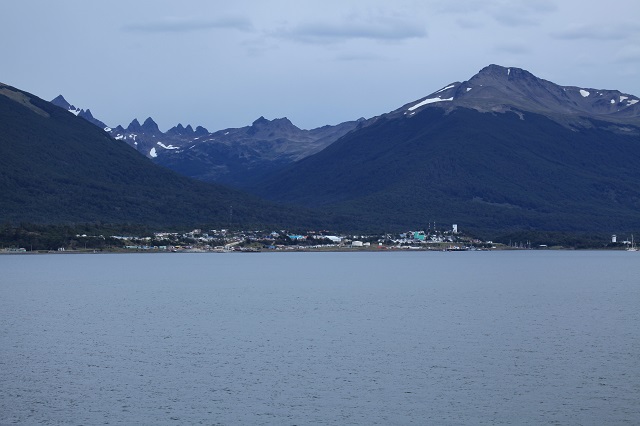 Chile itself is an under-visited South American country. The North Americans are biased; they go in large numbers to faraway Hawaii but fail to recognize the untold-beauty of their southern counterparts.
Do you know some of the world's most gorgeous and unexplored tropical islands are on the western coast of South America?
Navarino Island is one of the less-visited beautiful islands in the world. In a weird way, this Chilean island is popular. It's the native islanders' love for 'fly-fishing'.
Fly-fishing involves using a good looking artificial fly as a bait attached to the hook in the reel.
Here is an artificial fly used in fly-fishing.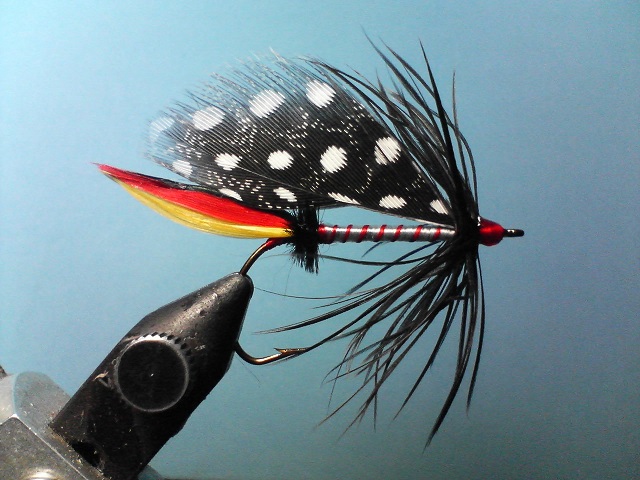 Yes, it is beautiful!
The next big attraction of Navarino Island hiking in the Dientes de Navarino mountain range that is bleasted with tropical forests and lovely lakes.
The mountain's pinnacles resemble the human teeth and hence that name.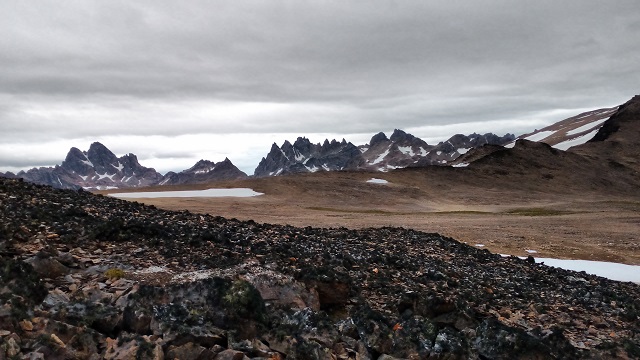 A visit to Navarino Island is worthy especially to the adventure travelers who like to indulge in kayaking in the sea which is not easy.
Bird watching will be rewarding in Navarino Island.
How to reach Navarino Island?
If you care to look at the map of South America, you will find Chile is almost touching the end of the world in the southern direction.
Our target Puerto Williams, the capital of Navarino Island is located way far off from the southern most tip of Chile.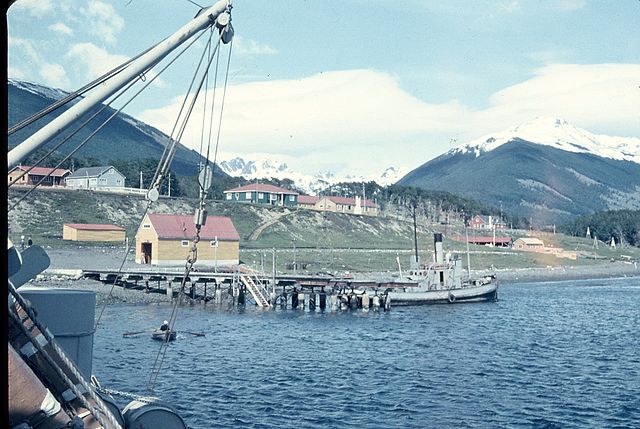 The distance between Santiago and Puerto Williams is 3600 km! You better fly to Puerto Williams.
Alternatively, if you are brave to cross the Strait of Magellan, there is a weekly ferry from Santiago to Navarino Island. The romantic and exotic voyage takes a tough 36 hours.
Bonaire Island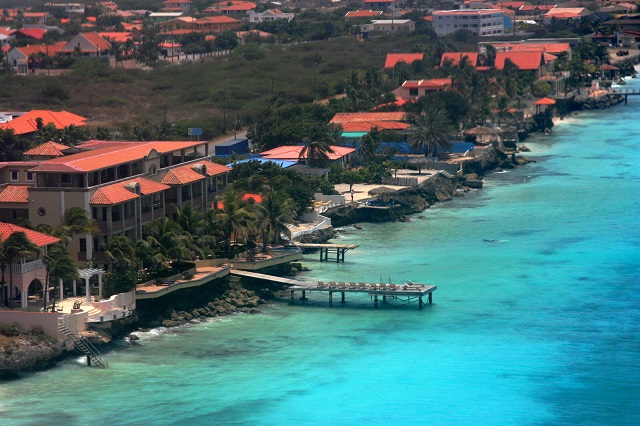 The islands lying in the Caribbean Sea. However, not all of the Caribbean Islands are the favorites of North Americans and the Europeans.
Bonaire Island is a least-visited beautiful island that has enviable beaches and glorious sunny weather. I read there are as many as 22 beaches in Bonaire Island. Aren't they enough to attract sunbathers from North America?
Bonaire's capital is Kralendijk. As it has an international airport, you can fly from Florida in just two hours.
Bonaire Island is a haven for scuba divers who go crazy when the ideal diving spots are near-deserted.
Moreover, the hotels and seafront resorts in Bonaire are comparatively cheaper. In order to win over its competitive island neighbors, hotels in Kralendijk offer all-inclusive holiday packages to the tourists.
Bonaire's nearest neighbor is an uninhabited paradise in the name Klein Bonaire. Spending a lazy three hour on its most silent beach is an experience that is worth all your life savings.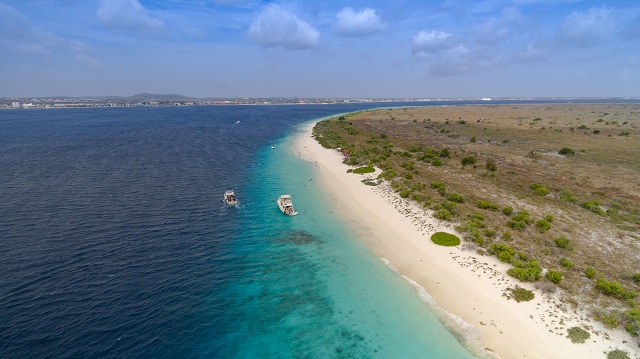 The distance between the two Bonaire Islands is just 800 meters! If only there is a road bridge connecting the two, I would walk to the uninhabited Bonaire Island leisurely.
I read Bonaire Island is somehow liked by the Dutch and resulted in a flight service between the two countries!
Aruba Island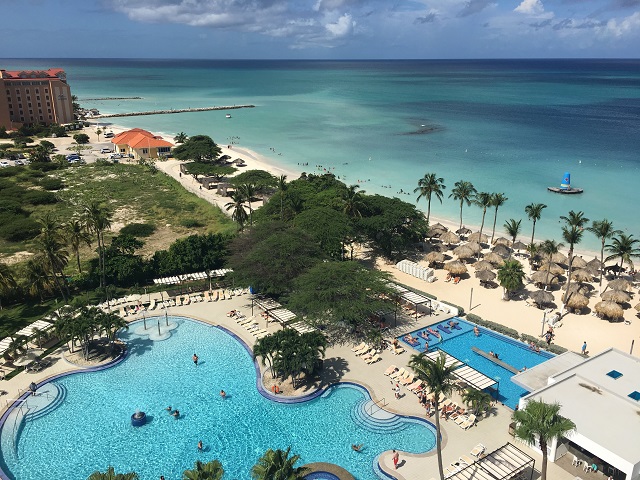 Aruba Island is simply mind-bogglingly beautiful. In spite of some lovely beaches, hardly any big-time travelers go there for reasons unknown.
The two extremely popular beaches of Aruba Island are:
The sand of the beach is a divine white with a vast stretch. The Caribbean Ocean is a scintillating blue with a friendly nature. Aruba is a swimmers' haven in the Caribbean.
Curacao Island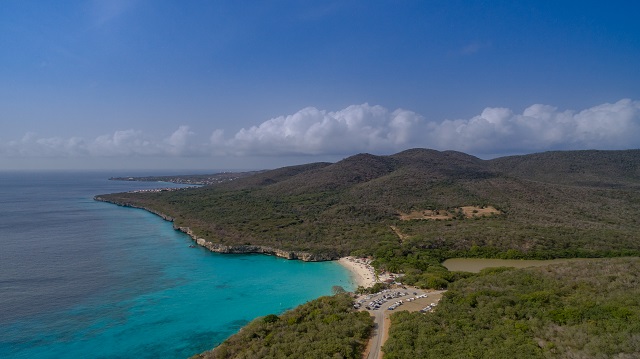 I think this little beauty of a Caribbean Island is slowing attracting more tourists than its neighbor Aruba that is located just 80 km away.
These three less-visited beautiful islands in the Caribbean region Aruba, Bonaire, and Curacao are fondly called the 'ABC Islands'. A visitor to Aruba Island won't miss wetting his feet in Curacao and Bonaire beaches.
All three are Dutch Overseas territories. Therefore, you can expect to find more number of Dutch tourists in Curacao, the leaster-known beautiful island. Of course, North Americans from the east coast cities throng Curacao Island because it is certainly cheaper than other Caribbean Islands.
Cruises dock point in Curacao.
Those who go cruising by joining any major cruise liner's all-inclusive cruise package are aware of the fact that Curacao Island is one of the most exciting cruise stopover points in their cruise itinerary.
Coral reefs off the shores of Curacao Island are known for colorful coral reefs. Passionate scuba divers and veteran snorkelers' favorite diving spot is called "Blue Edge".
Apart from the laidback life in Curacao Island, you can get busy watching some rare sea birds as well as land birds that include:
Orioles
Hummingbirds
Flamingoes
Seagulls
Cormorants
The most striking looking bird and a rare one too that you can spot in Curacao Island is the Trupial.
See an image of Trupia, a black and orange bird.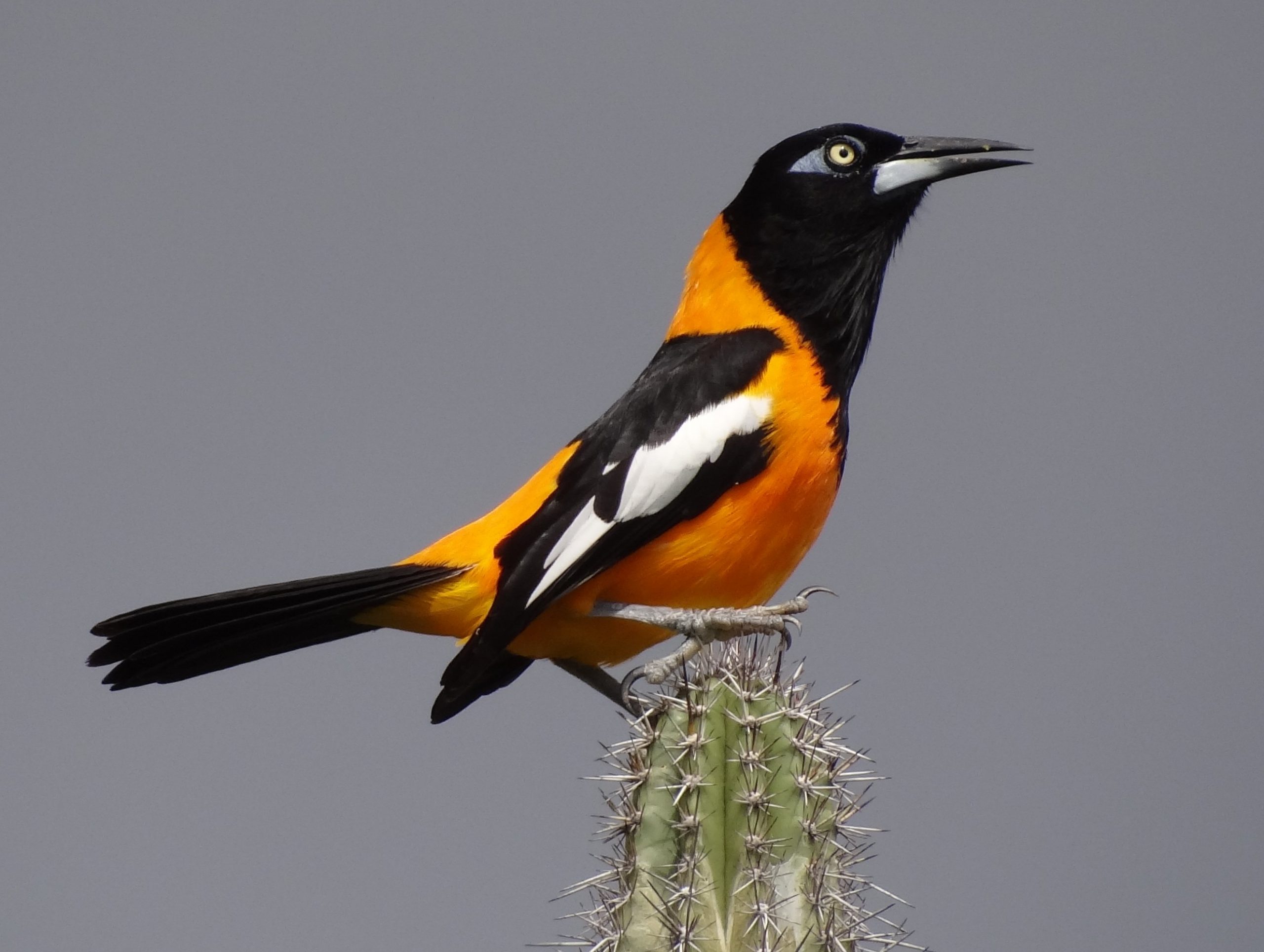 How to reach Curacao Island?
Similar to Bonaire Island, you can fly from various cities of North America, South America, and the Netherlands.
Ferry services are also available from Bonaire and Aruba islands but only by chartered boats.
Marettimo Island, Italy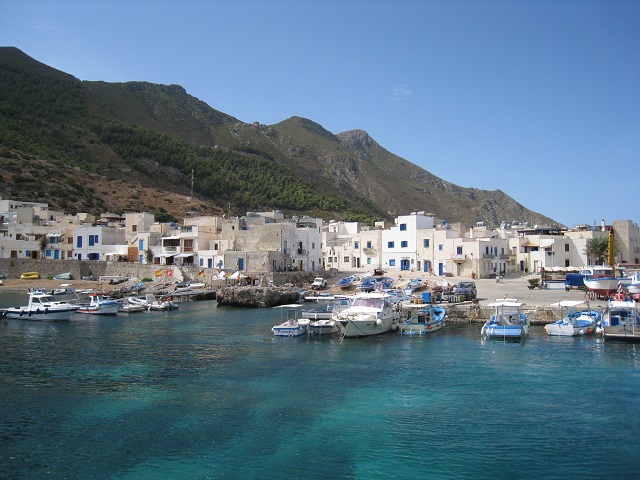 Off the western coast of Sicily, there are three islands called Egadi Island also known as the Aegadian Islands.
Generally, all the islands of Italy are only visited by Italians. However, that should not deter you from traveling to those gems in the Mediterranean Sea.
All the three Egadian Islands are little-known beautiful islands with virgin beaches. The popular Italian wines and delicious cuisine are other big attractor factors of the Aegadian Islands of which Marettimo Island is one.
The other two uncrowded Egadian Islands are:
Reaching the three Aegadian Islands is possible by flying up to the Sicilian city Trapani. From there, you can book your seat on a ferry and cross the romantic Mediterranean Sea in about an hour.
Vis Island, Croatia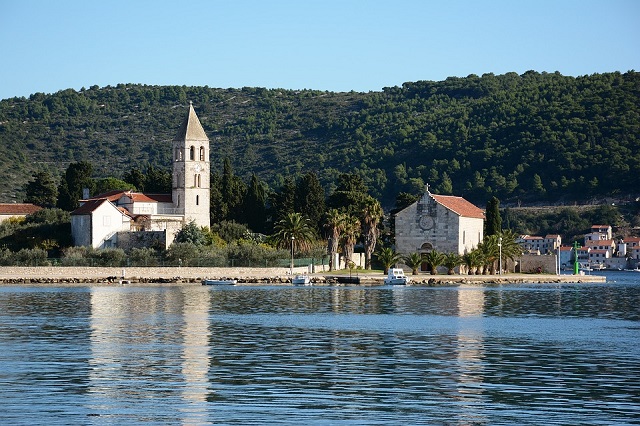 Ah, charming Vis Island! The Croatian Islands are of a totally different kind when compared to the tropical Asian and African islands.
The Croatian islands are on an exclusive cruise route in the Adriatic Sea. Of the total of 718 Croatian Islands, Vis island is the farthest from Split, a port city in Croatia.
Split is the gateway to Vis Island, the less-visited beautiful island in the Adriatic Sea. It can only be reached by boat from Split.
I think the duration of the boat journey from the mainland of Croatia is about an hour. The distance between the two points is just 55 km.
The best time to visit Vis Island in Croatia is from May to September.
Tuvalu Island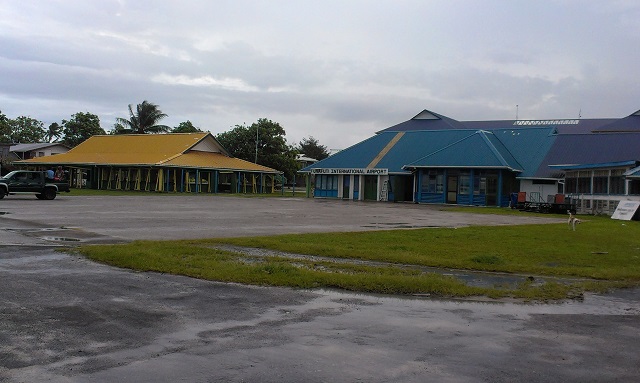 Certainly one of the less-visited beautiful islands in the South Pacific is Tuvalu Island, a sheer paradise of tropical wonder.
Tuvalu Island is somewhere in the Oceania region. If you are living in Australia and want to holiday in Tuvalu Island, you need to fly a mind-boggling 4000+ km.
Imagine a dot on the atlas, somewhere between Hawaii and Australia and it is Tuvalu Island.
Anyone who wishes to go to Tuvalu Island must first reach Fiji, the nearest gateway to Funafuti International Airport. Funafuti is the capital of Tuvalu, a Polynesia island.
The majority of the passionate travelers and modern-day nomads are not aware of the existence of gorgeous islands in the Oceania region that comprises Melanesia, Australia, and Micronesia.
If I am prepared to write about many more less-visited but beautiful islands of the world, I would include Tuvalu's neighboring islands that include:
Solomon Islands
Nauru Island
Futuna Island
Kiribati Island
Tokelau Island
Samoa Island
I think you are hearing these islands in Polynesia for the first time. It is all the more reason to read this article bout the less-visited beautiful islands of the world. Fully.
The best time to visit Tuvalu and all other Polynesian islands is from Late June until mid-October.
Isla Holbox, Mexico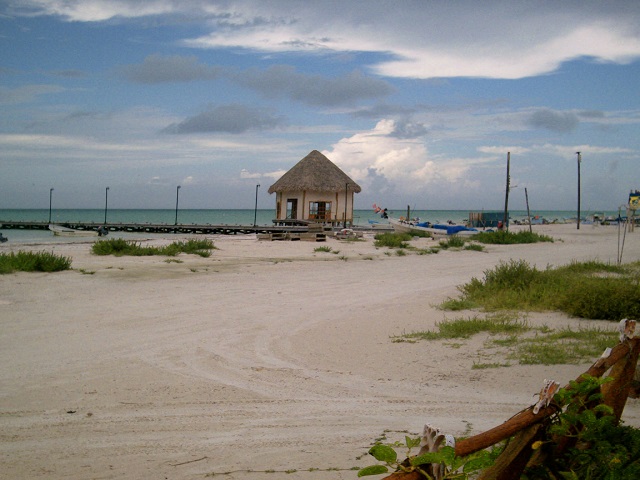 The word 'Isla' means an 'island'. Mexico is one nation that is hell-bent on improving its tourist landmarks. It has an uncanny knack of identifying the tourist-worthy place and very quickly develop it with excellent infrastructure and international-level luxuries and facilities.
Isla Holbox is a least-visited (the visitors are slowly increasing) beautiful island in Mexico known for its stunning beaches and high-class beach resorts that instantly become favorites for Hollywood celebrities.
The location of the Ilsa Holbox is already popular; it is close to the Yucatán Peninsula.  The Ilsa Holbox's geography is naturally touristy with a 10-km long lagoon which actually separates the little island from the Yucatan peninsula.
Such a large lagoon is swimmers' friendly not only to humans but also to whale sharks and lobsters. Flamingoes and pelicans feast on the lobsters and other fish species.
The Holbox's 42 km length is attracting hotel and resorts developers who have already built several luxury hotels.
Reaching Ilsa Holbox is possible only by a boat from the port town of Chiquila.
As there are no cars or buses in Holbox Island to move around, you can rent golf cars.
The ideal time to travel to this beautiful Mexican island is the period between June and September.
There are a number of serene beaches in Ilsa Holbox and one is displayed below.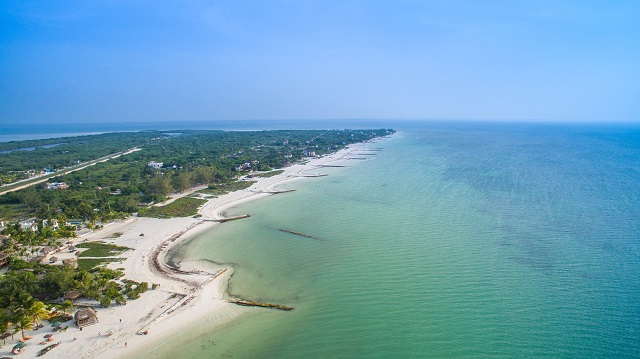 Punta Cocos is a bioluminescence beach in Holbox Island, Mexico.
Isla Holbox in Mexico is another Cancun.
Martinique Island, Caribbean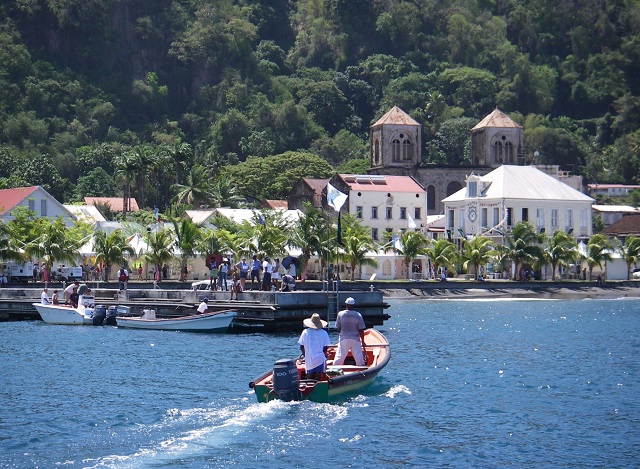 Martinique! It's French written all over it! As a French Overseas Territory, in Martinique, you can enjoy everything French without going to France.
The famous French cuisine, French champagne, their pastries, and couture will captivate you if you are a tourist from an Asian country.
The forest background of the fort indicates the overall beauty of this least-visited Caribbean island.  I think you can see some cliffs for a stunning view of the sea.
If you haven't ever seen mahogany or a rosewood tree in real life, you can see and touch them in the forests of Martinique.
Martinique Island is quite far away from New York. The distance is a little more than 3000. Flying from North American cities is the best option.
Martinique's sibling St.Lucia Island is just 90 km away and there is a ferry service between the two gorgeous Caribbean islands.
The best time to visit Martinique Island is from April to June.
Martinique offers plenty of all-inclusive resorts and 3-star hotels.
Utila, Honduras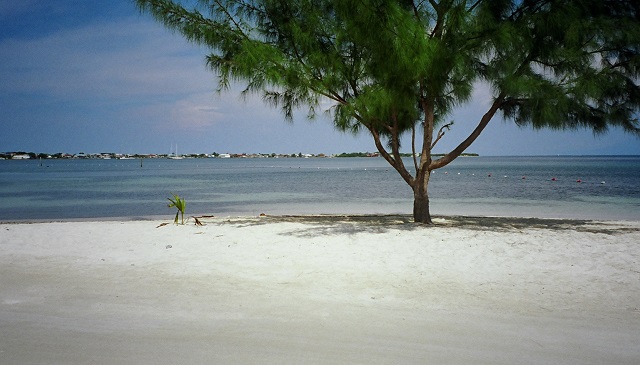 The Utila Islands looks a valley in spite of being an island. It appears very picturesque indeed!
Utila Island is a world-renowned diving site because of its extensive stretch of coral reefs. There are as many as 80 scuba diving spots that speak volumes of its diving popularity.
Utila Island is in the Central American country of Honduras, a big touristy nation south of Florida and Mexico.
The best way to reach Utila Island is to fly up to Roatan and then take a boat to Utila Island. The sea passage duration is one hour.
Utila Island is growing slowly as a vacation destination in Central America.
These top 12 less-visited beautiful islands in the world are wonderful alternatives to expensive European islands.