Best Things to Do in Sabah
The reason I posted this title image is just to let you know that you are not visiting some under-developed primitive island in the Indian Ocean, but a highly developed island state of Malaysia. Sabah, a state of Malaysia, is part of Borneo, the world's third-largest island. Borneo is surrounded by several seas, namely:
South China Sea
Sulu Sea
Celebs Sea
Java Sea
Two main countries are the neighbours of Borneo, which are Indonesia, and the Philippines.
There is another state of Malaysia called Sarawak, which is part of Borneo. I will cover the things to do in Sarawak in another post.
Borneo's other owners are Indonesia and Brunei, a tiny kingdom that is bordered by Sabah, Sarawak, and the South China Sea.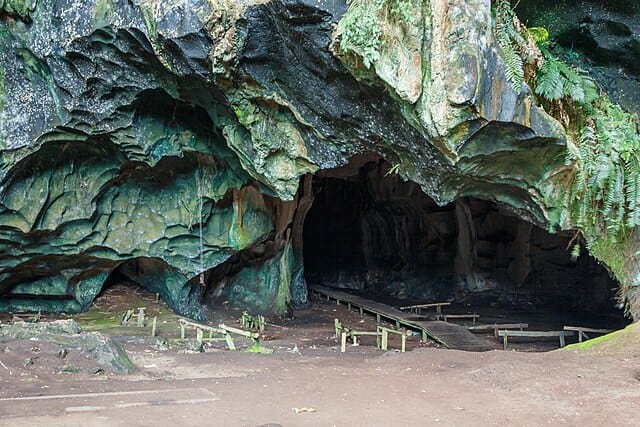 17 Best Things to Do in Sabah
Before I tell you about the natural beauty of Sabah that includes rainforests, wildlife, beautiful beaches, and coral reefs, I will start with Kota Kinabalu, the capital city and a well-developed Malaysian city in Borneo.
Kota Kinabalu
It is a neatly planned city abutting the South China Sea on its west coast. It has numerous attractions to see. I believe the food may not suit the westerners, but I suppose they can manage with Chinese food that they are already accustomed to.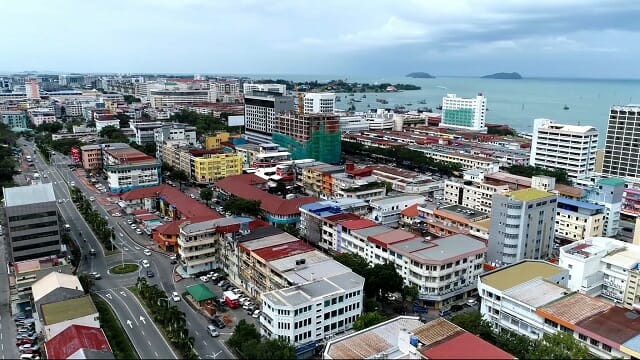 Some of the top sights to see in Kota Kinabalu:
It is towering up to 400 feet with 30 floors of glass and steel. It is open for public. They usually go to the 18th floor that is spinning 360 degree. It is a spectacular viewing platform.
The entire building houses the state's administrative offices. It is 433 feet tall and comprises 33 floors. Even the the state's chief Minister functions from this building.
Obviously, it is a street full of shops and restaurants. The locals call it 'the China Town'.
Sabah State Museum
Sabah Art Gallery
Merdeka Square
Tanjung Aru Beach
These buildings form the top city tourist attractions in Sabah.
Manukan Island TOUR
Tourists to this island usually stay in Kota Kinabalu. Among some of the best things to do in Sabah include a boat ride to Manukan Island, located just 8 km west of Kota Kinabalu.  It is one of the must-do things to do in Sabah.
It has several beaches that will steal your heart. Divers and snorkelers enjoy getting under the water to see a range of coral reefs and incredible marine creatures.
This island is part of the Tunku Abdul Rahman National marine park that spreads into 4 more islands.
You can either make a day trip to Manku Island from Kota Kinabalu or enjoy a memorable overnight stay on the island that has enough options to stay, eat, and enjoy the early morning weather.
Manukan Island is a resort island that can be reached in about 20 minutes from Kota Kinabalu's boat jetty called Jesselton Point Ferry Terminal.
Sabah Bird Sanctuary
The sanctuary is a sanctuary in the true sense because of ideal habitat conditions for birds. The mangrove forests, wetlands and salty marshes provide ample prey to the birds and reptiles.
Somehow, migratory birds know of this habitat for the Sabah Island's resident birds and land here during November every year, build nest and raise families. It is a wonderful haven for naturalists and bird watchers.
Some of the aquatic birds that you can spot with the aid of a guide:
White-breasted Waterhen
Common Moorhen
Cinnamon Bittern
Among the permanent resident birds, the Green Pigeons caught my attention.
Lok Kawi Wildlife Park
The zoo is really vast, covering a staggering 280 acres!
Both these spots for spotting wildlife fall among the list of things to do in Sabah.
Tun Fuad Stephens Park
A city recreational park.
Kinabalu Park
It is a UNESCO World Heritage Site.
It is an important eco preserve that protects countless flora and fauna. Such places are the real identities of tropical Malaysia. It is interesting to note that the zoologists have spotted and identified over 100 land snail species!
The misty peak is situated at a height of 13,400 feet. This is among the big natural attractions in Sabah.
Ardent fitness buffs regularly climb up to the peak. There are facilities to stay in this lush mountain in the form of mountain lodges.
There is a canopy walk here, at the end of which are some natural hot fountains. You can skip the hot springs, but not the canopy walk that gives you a sample of what you can expect in other rainforests in it.
Rafflesia Forest Reserve
The majority of the tourists to Malaysia are not aware of its islands and the thickest forests and the wildlife they support. For true tropical forest lovers, Malaysia ranks number one in Asia.
The Rafflesia Forest Reserve is an important attraction that is not far from the city of Kota Kinabalu.
Handicraft Market
If you love buying long-lasting souvenirs, you must make a dash to the Kota Kinabalu Handicraft market. Borneo people are adept at making eye-catching wooden figurines, seashell jewellery, and local costumes.
Lok Kawi
Such a beautiful area called Lok Kawi is one of the residential settlements in Kota Kinabalu. A visit here is among the things to do in Sabah.
Mari Mari village visit
Visiting the Mari Mari village is one of the recommended things to do in Sabah. You can interact with the islanders and take a peep into their unique culture. Even their food is exotic that you can taste.
Water Adventure Sports in Sabah:
River Rafting
Sabah in Borneo Island has three rivers flowing throw it. The names of the rivers are:
All the three rivers are good for white water rafting adventure. If you are lured, any online source for buying a rafting package.  Among the things to do in Sabah, water sports are the most sought-after activity.
Stand-Up paddleboarding
When you visit Tanjung Aru Beach, you can either try your paddling strength or watch others expertly manoeuvre the small board on which they stand and paddle forward.
Firefly cruise
Have you ever seen the fireflies in realty? If not, take a cruise in Nanamun River in the night. The river is fondly called Kawa Kawa. Express your interest to your hotel front desk and gather the information for this exciting night cruise.
Island hopping from Sabah, Borneo
You are already exploring the island of Borneo. There is no harm in visiting nearby islands by way of buying a seat on an island hopping tour. There are some bewitching islands near it in the South China Sea and Sulu Sea.
Mengalum Island
Sipadan Island-this is a big holiday destination in Malaysia. The Celebs Sea surrounds this Malaysian Island. It is a must-visit island because rarely you get a chance to set afoot on an island that is situated over 2000 feet above the sea level! It is a top scuba diving location because of diverse marine creatures and coral reefs.
If you could identify, you can spot barracuda, hammerhead sharks, manta rays, and the rare eagle rays.
Kapalai Island-it is a popular scuba diving spot. It is located close to Sipadan Island.
Mabul Island
Snorkelers and scuba divers vie with each other in entering the water off the shores of this tiny island just to catch a glimpse of Bobtail Squid, a terrific marine life.
It looks awesome!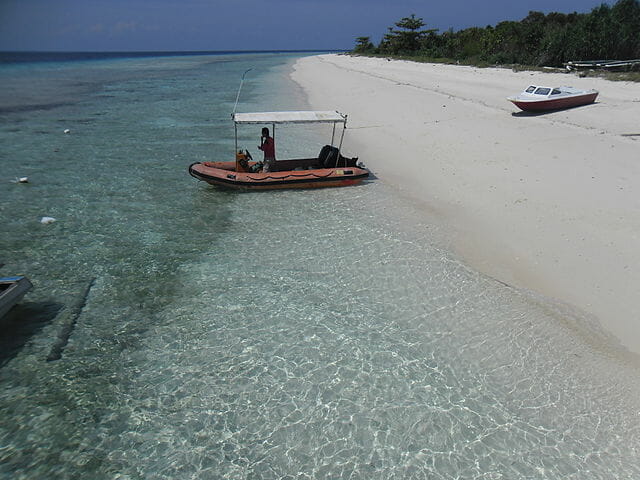 This beautiful island is located in Celebes Sea.
What a lovely blue shade! Absolutely romantic!
It is another small island in the Celebes Sea. You will certainly try to go here when you come to know that there is an underwater post-office here.
Tiga Island National Park
Have you ever heard or seen a mud volcano? You can see it here on this island.
They are not dangerous as they don't spew molten lava. However, the mud and the water is quite hot. It is a memorable sighting and your chance of a lifetime. Tiga Island is one of the tourist attractions in state of Malaysia.
Taking a mud bath here is normal here.
There is a dense forest on the beach. It houses the scary-looking Monitor Lizard.
Ah, it looks deadly, though it is harmless.
Thrilling 820 feet zipline adventure
The two islands that are connected with the zipline are Gaya and Sapi. I think people above 5 are not allowed to experience this thrill. It is listed in the things to do in Sabah.
Danum valley Conservation
This is a sample only of the lush rainforests in Borneo. The flora and fauna in this natural conservation area is too diverse and cannot be estimated accurately.
One of the biggest attractions in this forest is the Orangutans. What you see below is the Bornean Orangutan.
In spite of the jungle's dense wood and foliage and insects threats, naturalists are seen entering the forest with a guide. They are keen to watch exotic birds, and reptiles.
Sepilak Orangutan Rehabilitation Center
To see more Orangutans in their own wild habitat, you can spend an hour in this place. It is one of the major tourist attractions in Sabah.
Sun Bear Rehabilitation
This is Bornean Sun Bear. To me, all bears look the same. Surprisingly, Sun Bears are short, growing to a maximum height of just 70 cm.
The fair coloured patch on their chest is the reason for their name Sun Bear.
Labuk Bay Proboscis Monkey Sanctuary
So, one more animal sanctuary in state of Malaysia. The Proboscis monkey is unique among ordinary monkeys.
They look funny. What a nose! They are endemic to Borneo.
Beautiful Beaches
After the main attractions in Sabah such as forests, islands, adventures, and wildlife parks, its beaches garner the limelight, especially during the summer.
Beaches to see in Sabah:
Bohey Dulang Beach-it is scenic place with serene atmosphere.
Pantai Dalit Beach
Tindakon Dazang Beach
Si Amil Beach-the water appears classy green here.
Kelambu Beach-here also the water is green and the sand is white
It appears you need a full fortnight vacation to see all the attractions in Sabah and on its adjoining islands in Celebes and South China Sea.
If you want any Sabah tour services reference, post your query as comments.