Tonga Islands, South Pacific Ocean- Travel Guide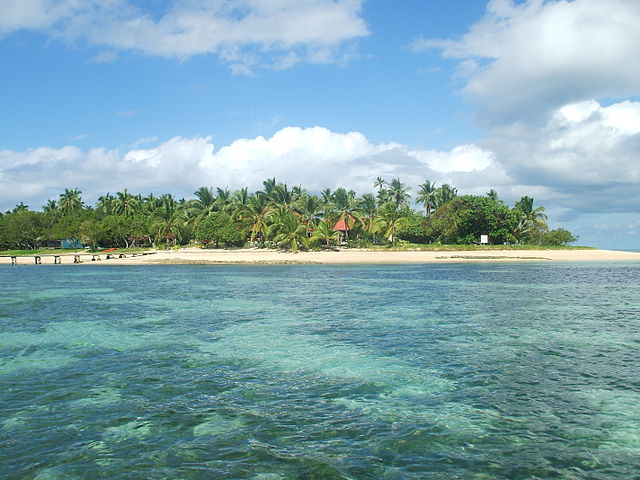 This is a travel guide to Tonga Islands that are located in the South Pacific Ocean.
If you ask me which islands in the world are considered authentically exotic, I will not hesitate to name all the islands that are floating in the South Pacific. The Polynesia and Micronesia comprise stunningly exotic islands in the world.
Almost every island name that you come across in the South Pacific Ocean comprises several islands and islets, the majority of them are uninhabited.
The more number of uninhabited islands and islets in an archipelago means they are more exotic, untouched, and virgin islands, retain pristine beauty and home to endemic birds, animals, reptiles, and marine life.
If you care to enlarge the above map of Tonga Islands Kingdom, you will be astonished at its size occupying truly a vast area on the South Pacific, bordering the much more popular Fiji Islands.
Imagine an area of mind-boggling 700 thousand sq.km in the South Pacific Ocean.
Overview of Tonga Islands Kingdom:
Yes, it is a constitutional monarchical form of a nation but run by a people elected parliament body.
It was under British rule until 1970.
The Tonga Islands comprises 169 islands. 36 of them are uninhabited.
The entire Tonga Islands archipelago belong to the Polynesian group.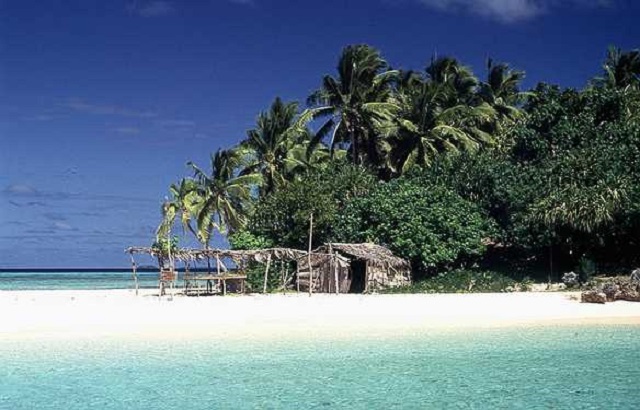 Location of Tonga Islands chain:
They are located in the South Pacific Ocean. If you can't visualize its whereabouts, you will find it easy to think the Tonga Islands are located nearly 1800 km from New Zealand's North Island.
Which is the main island of Tonga?
The main island's name is Tongatapu and is also home to the capital of Tonga Islands Nukuʻalofa.
Which are the neighboring countries of Tonga Islands?
The map above revealed the following well-known South Pacific Islands:
Fiji
Tuvalu
Solomon Islands
Western Samoa
Vanuatu
New Caledonia
New Zealand
Papua New Guinea
Kiribati
How to reach Tongatapu Island?
Well, as I mentioned above, the Tonga Island kingdom is quite large and hence has several entry points. I mean, tourists may opt to visit different islands/places in Tonga.
For example, the most visited island in Tonga archipelago is Tongatapu Island where the capital of Tonga, Nuku'alofa is located.
Tongatapu is serviced by flights from Australia, New Zealand, and Fiji. In addition, a few flights take passengers from American Samoa Island located in the South Pacific Ocean.
There is an airport in Vava'u, another important place in Tonga. You can fly into it from Fiji. Moreover, Vava'u is on the map of South Pacific cruise lines.
'Eua and Ha'apai are two other places in Tonga that the tourists visit mostly by ferry.
Invariably, the duration of flights to Tonga Island is scarily long. For example, if you wish to reach Tongatapu from Mumbai, the journey involves a whopping 27 + hours.
The plane goes via Malaysia, Sydney before touching down at Tongatapu Island. If you travel business class, you will surely enjoy the 27 hours of flying in luxury.
If you want to visit a few smaller islands in the Tonga kingdom, domestic flights will be happy to fly you around.
Eight Minute flight
I read in Wikitravel about an eight-minute flight, the world's shortest flight. It is from Tongatapu Island to 'Eua Island. This is the only place in the world that starts with a punctuation (') mark!
There are a couple of organized tour operators in Tongatapu. They offer day tours covering all the popular sightseeing places in Tongatapu Island.
What to see and to do in Tonga island archipelago?
Being a remote Polynesian Island, the local culture and cuisine may give a shock to the first timers. These are true exotic islands, buddy in spite of speaking English.
You can laze around in uncrowded beaches. Or, enjoy your private and uninterrupted rendezvous with marine life if you like snorkeling.
Go island hopping in Tonga. It is an enjoyable pastime. Generally, all the tourists to Tongatapu Island are taken to Fafa Island and Atata Island.
Insist on stepping ashore on a few uninhabited islands. Just venture beyond the beach to find rare wildlife or marine life roaming the deserted island.
In fact, you can choose to stay in a resort built in one such uninhabited islands. I gather all the staying options in Tonga are located in its capital Nuku'alofa in Tongatapu Island.
Surfing is available on a few beaches that include Ha'atafu Beach.
Whale watching excite all age groups as we have seen them only in films.  Plan your trip to Tonga between June and September to spot the humpback whales.
Don't assume you can see the fast-moving whales from your chaise on the beach. To see the whales, you have to travel some distance on a ferry.
Here is a whale watching tourist ferry taking the passengers near the whales:
Tonga Islands archipelago would look like paradise to some but not to the majority of the travelers.
You just need to enjoy your relaxing time, eating local food, swimming, surfing or just splashing around in the sea.
Visit Pangaimoto Island Resort. A 15-minute bumpy ferry ride will take you and the other tourists to Pangaimoto Island Resort.
See Mapu a Vaea in Tongatapu
Ah, don't search yet in the dictionary for Mapu a Vaea. These are 'Blow Holes' in Tongatapu. It is a delight to watch the water blowing up angrily on the sea, near the shot=re.
Waves that crashes into naturally formed caves create this spectacle.
Do shopping in Talamahu Market.
I love to go to popular local markets in these remote islands. The rare vegetable and fruits that were hitherto unknown to me, excite me.
In addition, I love to eat bakery products in local markets.
In the Talamahu market, you can see beautiful ladies' handbags, bamboo baskets, jewelry made of seashells, and so on.
Go swimming in a sea grotto (cave). The cave is called 'Anahulu' cave. The sea is at its subdued best inside the cave. Enjoy a session of swimming or just floating on your back supported by an inflatable.
Wildlife of Tonga
Tourists comprise diverse interests. One of them is wildlife watching. Remote and exotic islands are the best places to spot rare and endemic wildlife, especially birds.
Birds of Tonga Islands include all the aquatic birds and a few parrot species such as:
Red-breasted musk parrots (Musk parrots?)
Seagulls
Albatrosses
Kingfishers
Boobies
Pacific black duck
Noddies
Pacific Swallows
Blue-crowned Lorikeets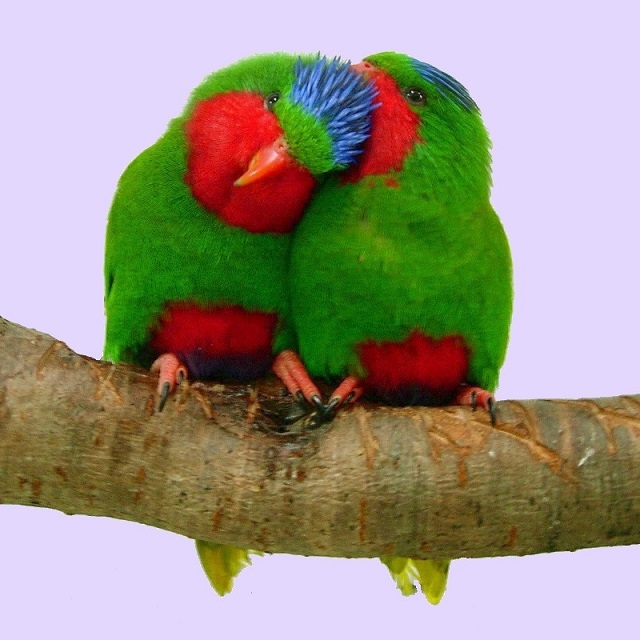 OMG! What a size for a bird! It looks like a kind of Turkey.
Trivia:
Do you  know the national animal of Tonga is 'bat' that is also called 'flying fox'?
Don't miss out on a visit to 'Eua Park to see these wildlife of Tonga.
Eating in Tonga Islands.
Seafood is ubiquitous, heaps of them in small cafes and big restaurants in hotels and resorts. Some other imported meat such as pork is offered but chicken and mutton are available sparsely only.
The Tongans' staple is 'Taro', a tuber that looks similar to 'Colocasia'.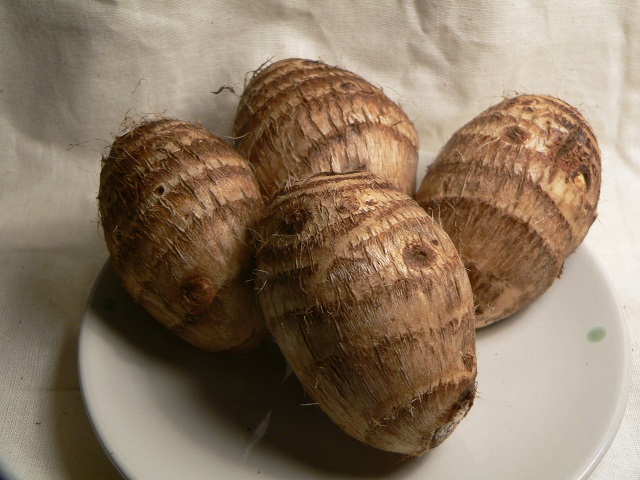 I think I would have a tough time touring Tonga as I am a pure vegetarian, even though there are mounds of vegetables found on local street markets.
Even the 'elephant yam' is eaten widely in Tonga but cooked invariably with fish or crab. White-colored yam is cultivated on the Tonga Islands. It is locally called "Ufi lei". This is another starchy tuber.
Read the following names of food that you see in the restaurants' menu:
What is the special food of Tonga?
Try the Octopus, marinated in coconut milk for 30 minutes and then grilled.
The Tongans in some islands eat raw fish and lobster.
Hotels to stay in Tongatapu Island:
Since the islands of Tonga archipelago are frequently toured by the Japanese, Aussies, and the Kiwis, you will find well-furnished cool rooms and suits in Tongatapu Island.
In addition, there are few full-fledged beach resorts in small islands as well as in Tongatapu Island.
Most reviewed resort in Tonga:
The resort in Fafa Island has received more positive reviews than many other similar beach resorts in Tonga. It is surrounded by a good green cover and landscaped gardens.
Emerald Hotels is ideally located in the center of Nuku'alofa city.
I hope you liked this travel guide to Tonga Islands in the South Pacific Ocean.