Ultimate Guide of Things to Do in Cyprus
 Cyprus is famous as the 'Jewel of the Mediterranean.' It is also known as the birthplace of Aphrodite who is obeyed as the ancient goddess of love and beauty. This place is one of the fascinating spots where you can visit during the summer vacation. Want to go there! Don't you know how to visit Cyprus? Then, look at our article. We have given the unlimited guide of things to do in Cyprus. There are plenty of luxury villas and resorts along the beaches. You can enjoy luxury and independence together in those luxury villas, and Portuguese mansions. These villas spread throughout Cyprus.  You can find perfect privacy and seclusion in those luxury resorts and villas.
We wish you will get to know the best about the unlimited guide of things to do in Cyprus after going through this article.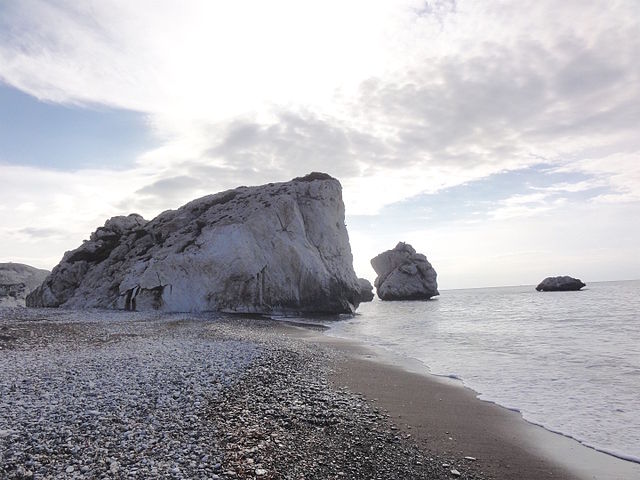 Travel to Cyprus: 
You can go via Airplane while traveling to Cyprus. You can find here an international airport named Larnaca. The mega-cities across the globe offer flights regularly to Larnaca. More than a hundred flights are available that you can use to go to Larnaca. The names of the prime airlines are Gulf Air, Qatar Airways, Emirates, Jet Airways, Lufthansa, British Airways, and Etihad Airways. Besides, there is an international airport in Paphos. However, you can use flights while going to Paphos from New Delhi. Aeroflot and Air India usually operate these flights.
Stay: 
You can get a variety of hotels here for spending time with their family and beloved ones. Cyprus is an excellent place to make a day trip. You can enjoy your summer holidays here delightfully.
Do you want to come with your family here? Then, you must choose Nicosia as it is the best place to stay with your family. However, you can choose Limassol or Paphos as well. If you are looking for luxury stay in Cyprus, then it is the perfect place for you.
You can spend a few precious moments with your friends at Larnaca or Ayia Napa. Apart from this, you can see plenty of resorts and engrossing beaches at Karpas Peninsula.
Accommodation:

 
We are providing the Ultimate Guide of Things to Do in Cyprus. We are going to mention the names of the cities that are famous for a few reasons. It will be helpful for you, if you are visiting here for the first time.
   

 

Best towns for nocturnal entertainment:

 Do you love nocturnal entertainment? Then, you can choose Ayia Napa. It is prevalent for its clubs and late-night entertainment. The beach resorts in Ayia Napa are famous for its seafoods. Besides, you can find here Nissi, one of the best beaches in Cyprus. However, Limassol is also an exceptional alternative for you in this case.
    Best place for families in Cyprus: If you are looking for a family-friendly city in Cyprus, choose Pernera. The restaurants located here are exact for spending time with families and having toothsome foods. This place can cover all your needs for a perfect holiday. It offers excellent resorts having pools for kids and adults only. Besides, you can choose Coral Bay also, if you want to make trips to historical spots.
    Best place for couples: Paphos is the mind alluring place for romantic couples. A few hotels are there that offer special services for the couples. You can find here lovely rooms and villas along with spectacular sea views. It also offers the facility of clean pools. To enjoy the landscape of the beaches, Protaras is the captivating spot. Whereas Amathus is also a nice alternative.
Shopping in Cyprus: 
What makes Cyprus most attractive? You can find a few shopping hubs here. If you are obsessed with shopping, you should visit here at least once. Handmade embroidery designs of Cyprus are the most demanding items. It is also known as Lefkaritika. Besides, you can get here traditionally patterned ceramics, colorful woolen rugs, traditional herbs, and many more things that will allure your mind.
Best time to go to Cyprus: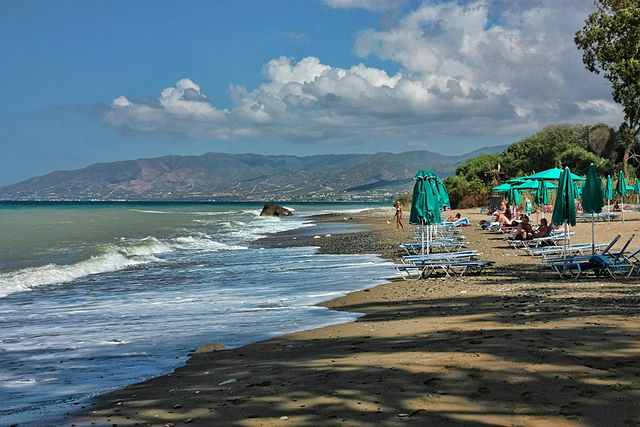 Cyprus usually has a Mediterranean climate. Here the weather remains quite hot during summers and mild and humidity in winters. You can go to this place in March and June months. However, you can also visit here daring the months of September and October. During this time, you can get pleasant weather in Cyprus. This place becomes more beautiful and mitigatory in this season due to the blooming of wild flowers.
Foods in Cyprus: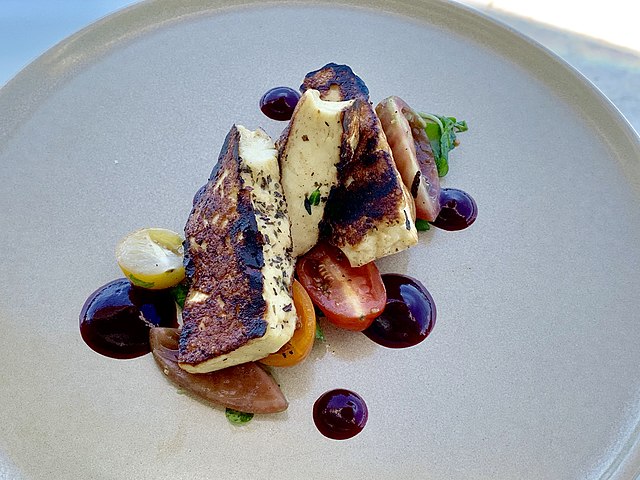 Cypriot cuisine is the signature food style of Cyprus. If you visit here, you can taste a few palatable foods such as Meze, Kebabs, Kleftiko, Stifado, Moussaka, Koupepia. You can also enjoy Ouzo and Cypriot coffee that are two famous drinks in Cyprus.
Places to explore: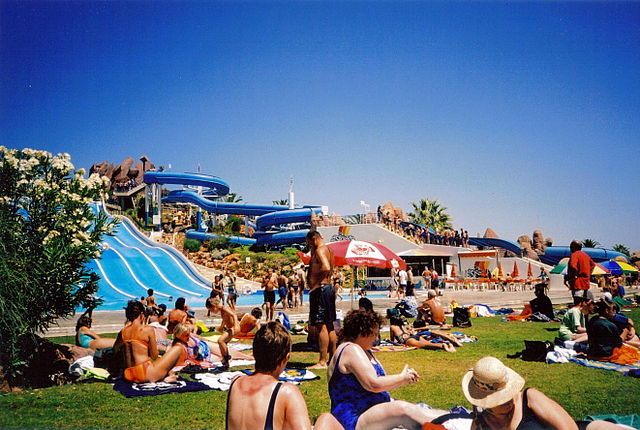 Here, we have given a few famous names of places that you must explore while visiting Cyprus. From this Ultimate Guide of Things to Do in Cyprus, we hope you will get enough information about Cyprus's best places.
Paphos and Coral Bay: This area lies on the south-west coast. Here you can find the most elegant resorts in Cyprus. This place is famous for the ancient tourist spots. It is a famous tourist spot in Peyia that is located 11 km north of Paphos town. Here, you can see the most illustrious Agiou Antoniou Street that is known as 'Bar Street' as well. Otherwise this place is notorious for 'Nightlife Street' and 'Entertainment Street'.
Limassol: This city lies on the southern coast of Cyprus. After Nicosia, it is the second biggest urban place in Cyprus.  Besides, you can find a few family-friendly beaches in Amathus.
Larnaca: We can assure you that you must want to spend more time here. This place is the main airport of Cyprus. Besides, you can see a few splendid primitive mosques such as the Hala Sultan Tekke mosque.
Ayia Napa and Protaras: Are you a beach lover? If yes, then you must go to this place. It is a perfect place for beach lovers.  This place is famous especially for Venetianera Ayia Napa Monastery. It lies in the central square of Plateia Seferi,
Nicosia: It is the only capital that is expanded in two countries. Nicosia covers both Cyprus and TRNC. When you go there, you need a passport. You can find a few historical spots here.
Frequently Asked Questions:
How can I apply for a Cyprus Tourist Visa?
If you want to apply for a Cyprus tourist Visa, then look at the following steps. We hope these steps will help you a lot.
First, you need to find the Cyprus embassy where you are going to apply for the Cyprus tourist Visa.
Next, you have to contact them for an appointment.
Then, you need to provide the necessary documents.
After that, submit the application and the documents.
At last, you need to pay the fee for the tourist visa.
Can you visit Cyprus without a visa?
If you are going for a business purpose or tourism, then you don't need any visa. But it should be only for ninety days, not more than that. In case you are going to stay more than ninety days, then you must require a temporary visa.
What are the places that you can explore in Cyprus?
Here, we have given a few names of places that you must explore when you visit Cyprus.
Kykkos Monastery.
Nissi Beach.
Aphrodite's Rock- Petra tou Romiou.
Tombs of the Kings.
Agios Lazaros.
Kato Paphos.
Paphos Castle.
Mount Olympus.
What makes Cyprus so concentrated?
Here the summer season remains very hot. Sometimes, the temperature will rise up to 37 °C (99 °F) in July and August.
How many days will I need to visit all the renowned places in Cyprus?
You will find a lot of places to visit here. That's why three days are enough to cover most places in Cyprus. However, it will take almost the entire time of each day.