6 Useful and Handy Totes for Travelers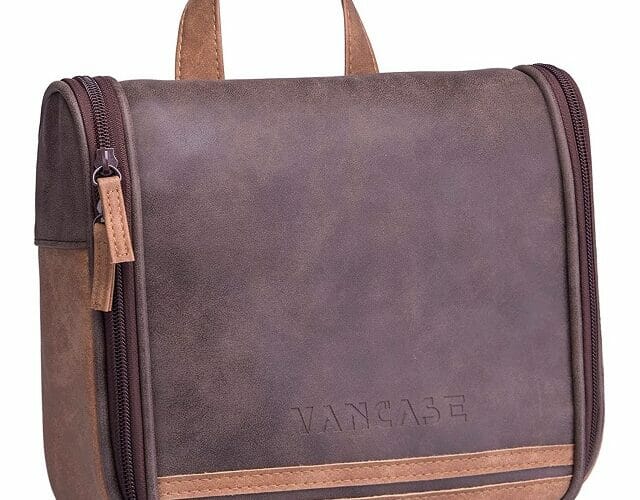 I realized how useful a tote for traveler is, when I started packing for my trip to Bangalore from Montreal, last week. Generally, we are under the wrong impression that totes are meant for women folks only.
They pack their personal belongings such as makeup essentials, toiletries, wallets, etc.
Women are wise to carry a tote anywhere they go. They don't step out of their house without a tote.
When I was packing for my flight, I had to keep a few things handy that included emergency medicines, travel papers, mobile phone and its charger, and spectacles.
While these things can go in my cabin baggage, it is not convenient. They should be at hand for quick retrieval.
That's where a tote's presence is felt. Totes for travelers can also serve while going for a walk and you come across something that you had to buy immediately.
There for totes for travelers as well as for casual walkers and serious shoppers.
So, what is a travel tote?
Any bag that doesn't hurt your wrist even if you keep it for long hours with some purchases in it is called a tote.
Its main compartment should be zip-closed. It should have a side pocket. If a tote comes with a pocket on both of its sides, it is very convenient. If they too have zip-closures, it is more convenient.
I would look for a tote that has an inner compartment with a zip to keep my wallet and mobile phone. On a rainy day, such an arrangement is very useful.
Nowadays, totes for travelers are big to keep the laptop or an iPad. We feel dead when we don't carry our infotainment gadgets.
6 Useful and Handy Totes for Travelers
In addition, totes for travelers should come with a shoulder strap so that our hands are free to either hold our mobile phone, or an umbrella, or a cigarette.
Let us look into some totes that are very useful anytime.
Camtop Tote for Women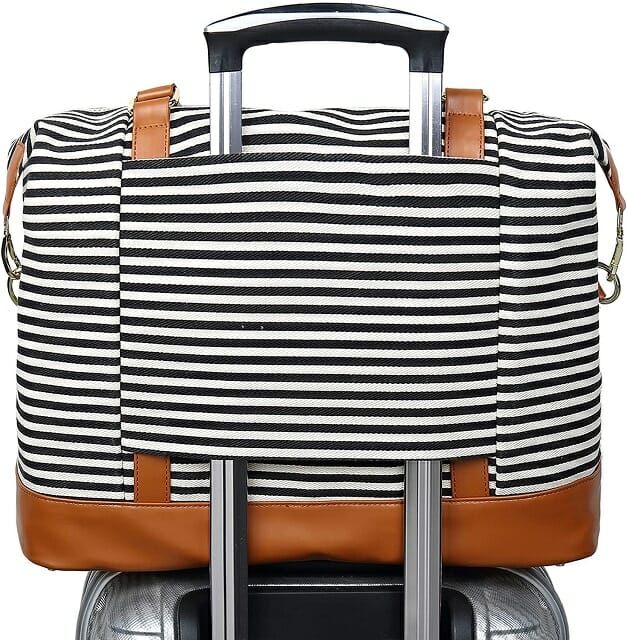 At the outset, I don't agree a bag is meant for women only. If a man carries it, will the contents inside the tote would jump out due to embarrassment?
Nonetheless, the above tote looks quite good. The interior is also roomy to keep several things that you carry while traveling.
It also comes with a long shoulder strap with which you can sling it either on your shoulder or wear it across your body for more safety.
The strap's length can be modified.
With 14.5 inches height, this handy tote can hold quite a few womanly items.
As per the latest norms, you can easily place it on your carryon trolley, in between the expandable handle and the luggage body.
An Excellent Travel Organizing Tote for Men
I suppose this tote is good only for men. The photo of the bag's inner compartments tells you why this bag is very handy for men travelers.
Nice and pretty, neatly organized-eh?
It is definitely one of the ideal totes for travelers; I mean men travelers.
The price tag of $22 means, it is affordable.
Buy Link: Tote for Men
BOSTANTEN Tote for Women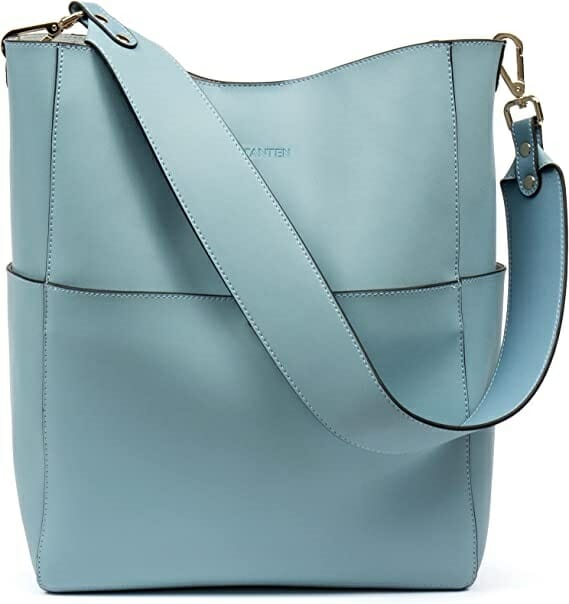 Yes, I think you can name it a woman's shopping bag that can also be classified under 'totes for travelers'. It is slightly taller; it means, certain toiletries can easily fit in.
The color of the bag gets the woman who carries it, a second glance. That is a huge +.
The width of the shoulder strap is designed so as not to burden the shoulder. Don't you agree?
The lack of additional inner or outer pockets apart from the main compartment can pose some problems while organizing things.
It is quite expensive because it is made of leather.
Buy link: Tote for Women
Asprey Arcane Tote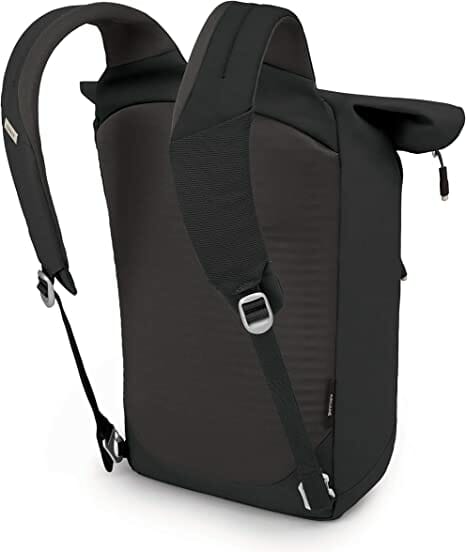 Isn't it good? Looks roomy and there are straps to hang it on your back. In addition, the material of this tote seems sturdy but still soft on your shoulder.
I think it can be one of the top totes for travelers. It applies to both the gender.
There is a mesh on the strap in which you can store your mobile phone. I think it will fall down if you are careless.
The main compartment is split into two; one is for your laptop and the other can store your papers and wallet.
An extra zipped pocket is on the tote's front. The biggest attraction of this tote is its design. You can either use it as your backpack or use it as a sling bag.
A tote for both men and women! It comes in 5 different colors. I like the burgundy.
Buying link: Arcane Tote
Unique and Highly Innovative Backpack
Here are two images of the tote. A closed image and how it looks when opened.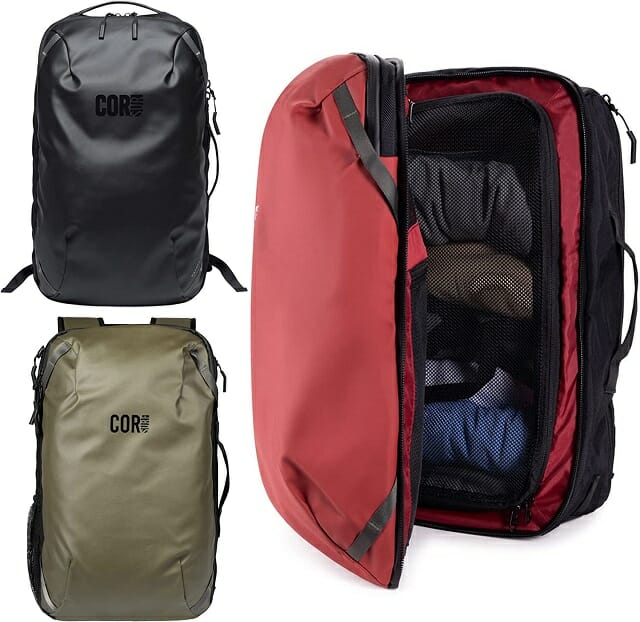 See, it opens like a suitcase. And there are straps inside that can keep the packed items intact, similar to carryon bags.
There are two secret pockets that are not easily visible to pilferers. Only you know their existence. Very smart-eh?
It is so roomy that you can use it as an overnighter. A tote cum backpack!
I think it makes a smart purchase and it is pretty useful even for a student who goes for some adventurous excursion.
Best Tote for Beach Vacation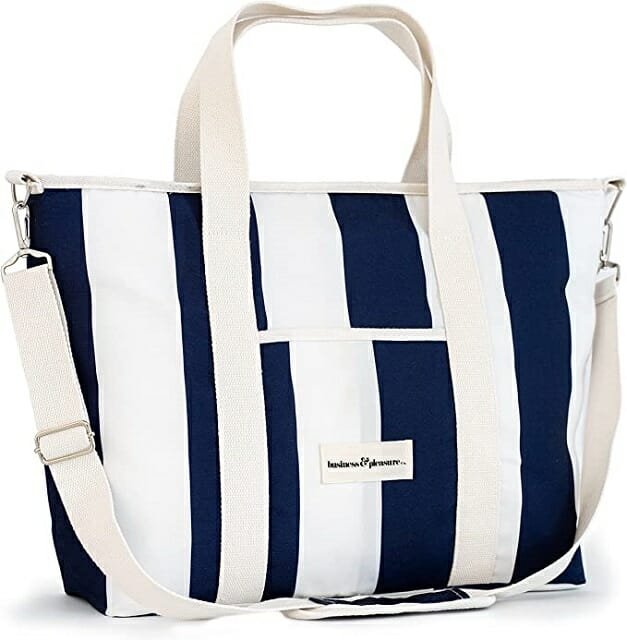 Beach goers would say, "Yes! I would buy it for my next beach vacation". A tote that can hold several inner garments as change of clothes when you hit the beach for a stint of swimming or just laze around, taking a sun bath.
A beach tote is one in which you can dump in as you like, without worrying for its looks. Well, don't you think this beach tote would serve the purpose?
The star highlight of this tote for travelers is its inner lining that keeps ice cubes as they are, for some time. Even if the heat melts the ice, the tote keeps the ice-water and doesn't let it leak. Wow! Isn't that awesome?
Above all, it is dirt cheap at $30 and is sold at Amazon.
My next article is on totes and backpacks exclusively for athletes.