Why Chartering a Crewed Yacht a Good Choice?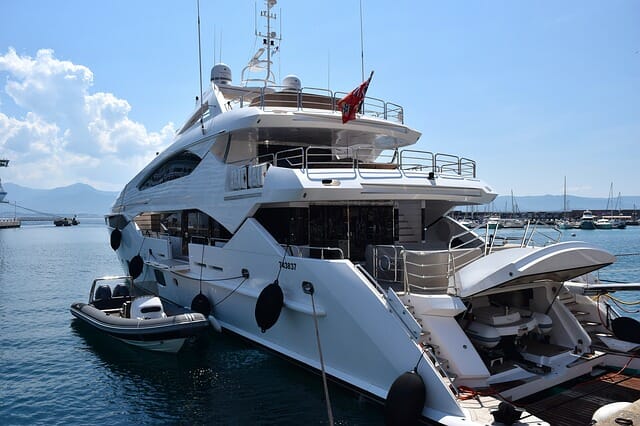 Having an escape from all the stresses is necessary for your body and mind to keep on thriving. One best way to feel relaxed for a while is chartering a yacht. It may sound expensive however a once in a lifetime experience with your loved ones is worth every penny.
A quality yacht will bring you to exquisite islands which are a perfect place to unwind. If it is your first time going on a yacht trip, then it would be a hassle to travel without a crew. There are a lot of things you need to understand before cruising alone and it can be dangerous as well. Perhaps you choose to go on a trip for weeks that requires so much effort, like cooking, anchoring the yacht, and many more. With an expert sailor, such things won't bother you anymore and you just have to enjoy every moment.
To know more about the advantages of chartering a crewed yacht, read the rest of this post.
Reasons Why You Should Choose Crewed Yachts
If you are looking for the most suitable yacht for the next summer, consider the following benefits why crewed yachts are the best choice:
It Promotes Better Privacy
A crewed yacht thinks of the privacy of each guest. The staff won't interrupt unless you need some help or at times of emergency. Luxurious yachts measure differently to provide a space essential for the guests. It also heightens intimacy for the people on board as they can enjoy activities with the crew to create better memories while cruising. That being said, it can also help to build intimate relationships, especially during family getaways.
Moving from island to island would be difficult when the means of transport is not a yacht.  Many chartering services offer yachts in different sizes and styles. Traveling with your family might require more cabins to accommodate each member to enhance privacy. Do not forget to leave some space for your belongings to keep the yacht organized.
It is Less Stressful
There is no such thing as problem-free travel, but the level of stress can be reduced with a crewed yacht. It comes with a professional who knows how to maneuver the yacht wherever it is the destination. It also has skills in discovering the hidden gems of the beach you are visiting. All you have to do is to enjoy the scenery and other stuff on the yacht.
Cruising with a professional chef is also possible depending on the yacht charter service you pick. You may not have enough time to plan for your meals due to the many things you need to prepare. Well, this is the solution to just focus on the trip and make requests of what dishes you want to eat.
The crew will be responsible in every detail to make your trip more at ease. It includes even the smallest tasks, such as cleaning the cabins, assembling water sports equipment, and all the other things. Indeed, you will be worry-free in picking a crewed yacht.
There Will Be No Rules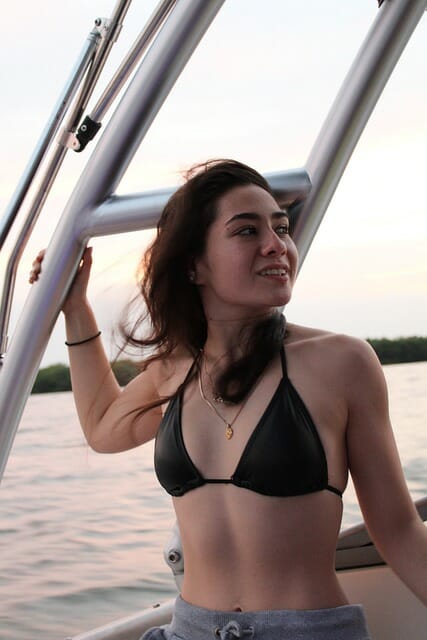 Book a yacht and then create an itinerary that best suits your travel needs. The destinations, activities, and other perks will all depend on your choice. That is why many tourists prefer chartering a yacht ahead of time to get the right deals for a more unique vacation. Choose the best seasons when to hire a yacht, for instance, check on the weather months before the trip.
You may also inform the captain of the yacht in case you change your mind during the trip. It is a great opportunity to really enjoy the trip you are always dreaming of.
It Boosts More Quality Time
In this busy world, reconnecting with family and friends is crucial. It is also hard to escape reality sometimes and have some fun. Well, you can consider booking a yacht to spend time with your dearest ones even in a short period.
Best things are not always found on-screen, but with memories that last forever. Riding a yacht is one of those moments that are hard to forget. It is more than a vacation to spend quality time with the right people.
Dining Setup
Among the most exciting activities during the yacht trip is tasting different cuisines. It is mentioned earlier that a crewed yacht comes with a chef who will cook for the guests. They have a special menu to satisfy even the picky eaters sailing with you. Food makes the travel experience more memorable, especially on destinations that offer local delicacies.
The chef will supply an ample amount of food from breakfast, lunch, and dinner to fill tummies. It also comes with delicious drinks perfect for a beach trip. Again, the food being served will depend on your requests so no worries in case you have allergies to certain food.
Chartering a Crewed Yacht
The yacht charter provider in Phuket can guarantee all the things mentioned above. It is made up of friendly staff who can assist you on the entire beach trip. They can bring you to the best destinations all year round making your expenses worth it. Chartering a yacht keeps you away from the crowd for a while but a memorable experience that you can treasure for the rest of your life. You can select from different sizes of crewed yachts that you think will best suit your lifestyle and budget. And be ready to encounter the stunning sight of the destination of your choice.