8 Greek Islets not to Miss on Your Greek Islands Cruise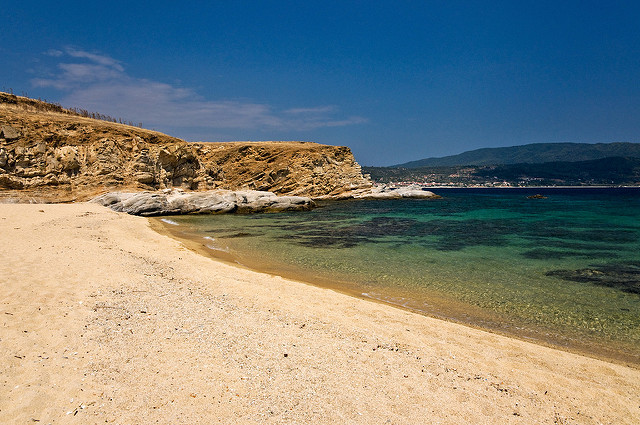 If I am asked what toughest thing in the world is for cruise lovers, I would say, choosing which Greek islets and islands to visit as there are 6000 islands marked in the Ionian and Aegean sea. A meager 227 islands and islets of the 6000 islands are inhabited.
I think there may be a million people in the world who, like me, want to visit as many uninhabited islands and islets as possible before their lifetime.
Cruising on the Aegean and Ionian seas is said to be easy and pleasant as the islands and islets are located close to each other. If you simply love to island hop, especially the least or uninhabited islets, you would cover several islands of the listed 6000 numbers. In fact, you could end up seeing more than the total 227 inhabited Greek islets and islands.
Today, you will come to know some of the tiny islets of Greece that are either uninhabited or comprise sparse population.
How many Greek islets are marked in the world atlas?
I could see only 13 Greek islets are marked in the world atlas. Out of the 13 islets, there is some travel information to only 8 islets. (source: Wikipedia) Though an islet, it is still called an island.
Elafonisos, The Largest Greek Islets
Elafonisos island is one of the larger islets among the 13 Greek islets. It comprises an area of 19 sq.km.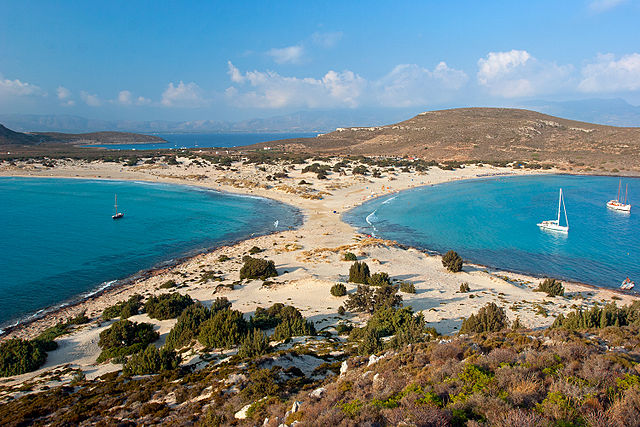 Oh, yes, it looks like a typical Greek island with the different shades of blue water. It is located off the coast of Cape Malea and Vatika, more exactly between the Peloponnese and Kythira, two important peninsula and island in Greece respectively.
A few hundred (300) people permanently live in Elafonisos island, which is actually a part of the Peloponnese archipelago. During the summer season, this small Greek islet attracts about 3000 tourists, mostly cruise lovers, and island hoppers.
Elafonisos island being slightly bigger islet than the other 13 islets, can accommodate thousands of tourists who are captivated by the rather secluded beaches and calm water. The Panagia is the best beach in Elafonisos island. The Punta beach is an attractive attraction on Elafonisos island. However, the most sought-after beach in Elafonisos island is the Simos beach because nudism was reported here at odd times.
There is only one hotel to stay in Elafonisos island and is named Elafonisos Hotel. It's a sea facing hotel with 11 rooms. It's not a luxury hotel as one finds in bigger islands like Crete and Mykonos.
The permanent local residents' only pastime is a visit to the main town for a leisure dinner combined with a pint of beer or two.
Of late, some more options of accommodations have come up such as modern apartments, taverns, and guesthouses in Elafonisos island near Panagia beach.
Apart from lazing around on the beaches, you can spot a few deer in Elafonisos island.
One of the Most Beautiful Greek Islets: Ammoulini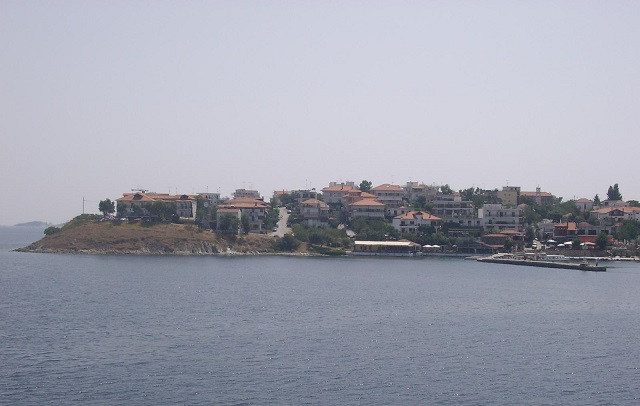 That seems to be an islet that can be walked across its length and breadth. The buildings are small and beautiful and all of them must have a clear view of the sea.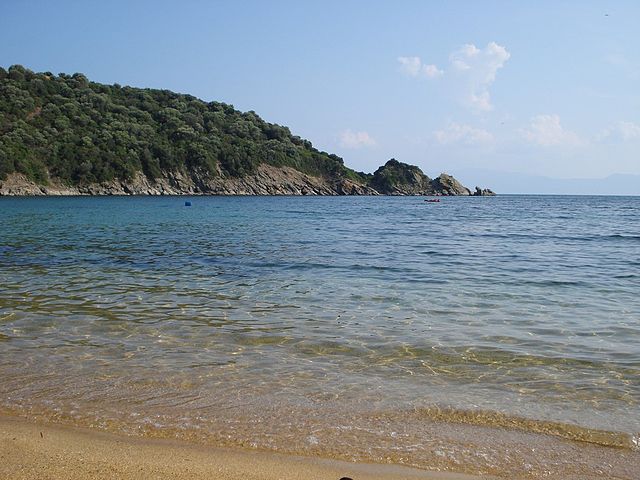 Roughly, about 550 Greek live in Amoliani island, as it is also called. The islet is located some 120 km from Salonica, a very big city in Greece. This city is now called Thessaloniki.
The Smallest Greek Islets: Trikeri Island
Located Pagasitic Gulf, Trikeri is a small island near the Pelion peninsula in Thessaly, Greece.  Look at its size, just 4.5 sq.km only! I would love to visit this Greece islet and interact with some of the 15 (only) residents. The islet has no roads and hence no vehicles at all. Wow! That must be one small but very scenic islet in the world.
Uninhabited Greek Islets: Schiza island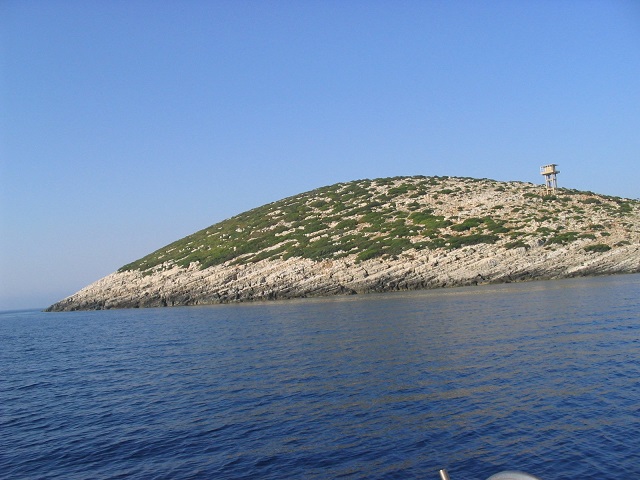 This islet is an uninhabited one among the 5000+ plus uninhabited Greek island located off the Peloponnese coast. Surprisingly, it has some sub-islets also. The overall size of the Schiza islet is only 12.3 sq.km
Proti Greek Islets.
This, one of the most ancient Greek islets has been in existence since 428 B.C. as is evident from its mention in the ancient history of Greece. There is no one lives here. A relaxing anchorage of the cruise ship would cheer the voyagers.
Sapienza Greek islets.
Its area is only 9 sq km. As of 2011, only 2 people were living and I hope they still live in Sapienza islet at least to meet sporadic adventurous voyages who dare to park their yacht. In spite of being the second largest islet of Messenian Oinousses archipelago, it's almost uninhabited. Similar to the Schiza islet, Sapienza is also located off the southern coast of the Peloponnese. The nearest city is Methóni.
I think even a professional scuba diver dare not test his skill in Calypso Deep, the deepest point of the Mediterranean Sea. This 17,000 plus deep point is located south-west of Sapientza.
Below are some more very small Greek islets  that are worth visiting.
Sphacteria islet is another one that is accessed from Peloponnese peninsula, Greece.
Trizonia is one of the small Greek islets and is surprisingly inhabited. It is located in the Corinthian Gulf. Only 64 people occupy an area of 2.5 sq.km.
After all, if you are taking a yacht all the way to see the popular Greek islands, you might as well moor you vessel at some of these less populated or uninhabited Greek islets. Your experience would make an enchanting story to tell your grandchildren.