9 Beautiful Lakshadweep Islands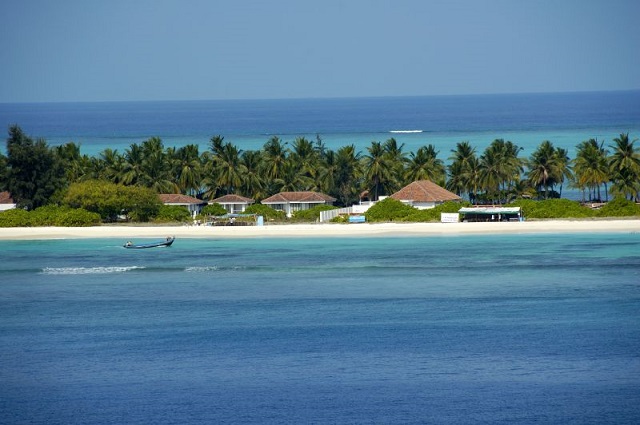 Know some of the pretty islands in Lakshadweep archipelago. Get to know how to reach Lakshadweep, when to visit and what to do in Lakshadweep Islands.
Overview of Lakshadweep Islands.
About 32 islands, islets, and atolls comprise Lakshadweep archipelago. They belong to India and administered as its Union Territory.
What will surprise the most about Lakshadweep Islands is their size. In all, the land area of all the islands of Lakshadweep measures just 32 sq.km whereas its water area comprises a big 4200 sq.km!
Imagine how small these islands of Lakshadweep can be. I think in some of the smaller Lakshadweep islands, you can stand and see the Laccadive Sea on both sides!
Trivia:
Do you know that Lakshadweep was known as Laccadive in the history books?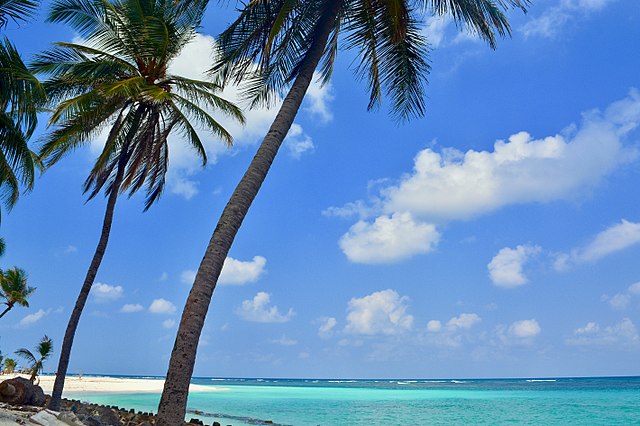 Location of Lakshadweep Islands
The Lakshadweep Islands are located in the Laccadive Sea that is a part of Arabian Sea, on the west coast of India.
Nearest Indian city to Lakshadweep.
Ernakulam is the nearest big city to Lakshadweep Islands. Some 400+ km separates Ernakulam and Lakshadweep.
How to reach Lakshadweep?
Though Kavaratti Island is the capital of Lakshadweep, it has no international airport but only a helipad.
Therefore, if you want to fly to Lakshadweep, you need to board a flight from Ernakulam (Kerala). You will be landing at Agatti Aerodrome, Agatti Island.
The flight duration from Kochi to Agatti Island is an hour and 25 minutes.
To reach Kavaratti Island from Agatti Island, you have to board a helicopter.
Can you reach Agatti by a ship from India?
Yes, you can. The Indian Government operates cruise ships to Lakshadweep from Kochi. The sea voyage will be of 14 to 15 hours duration.
Ships also depart to Lakshadweep from Beypore port in Kerala.
The ship will dock at Agatti Island.
How many travelers the ship can accommodate?
I read a minimum of 600 people can board the ship. The ship will offer a restaurant and a lounge.
Of course, there will be different classes of travel on the ship.
Let us now get to know that Lakshadweep Islands you can visit:
Let us skip the uninhabited islands (Bangaram Island is an exception) and focus on the 10 inhabited islands of Lakshadweep, that are:
Kavaratti
Agatti
Minicoy
Amini
Thinnakara
Chetlat
Kadmat
Kalpeni
Bitra
Kiltan
Andrott
Which are the best Lakshadweep Islands?
I would point out to Bangaram Island because, it is an uninhabited island but with a resort. However, Kavaratti is popular and so also Kadmat and Kalpeni islands.
Bangaram Island.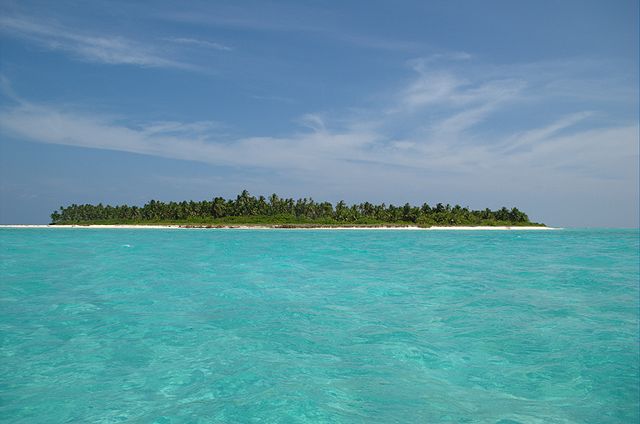 Bangaram is actually an atoll. It means it comprises of several coral reefs. It is an uninhabited island that measures just 8 km in length.
The resort is the only building in this Lakshadweep island. If you like absolute peace and love the sun and sand of a tropical island, Bangaram Island in Lakshadweep is your undisputed choice.
Book your independent cottage in Bangaram Resort and stay as long as you like.
What can you do in Bangaram Island?
Being a coral atoll, scuba diving and snorkeling are the best things to do in Lakshadweep Island.
If you are good at fishing only to let your catch back in the sea, go for a fishing session, slightly deep into the sea. I am sure your cottage reception will organize a fishing trip for you with a guide.
This leisurely  and pointless fishing is called "sportfishing".
Explore the laid-back rural life of Bangaram; stroll among green paddy fields and coconut groves.
See a sample of Bangaram Island in the video below:
Note:
The reason for listing Bangaram Island on top of other inhabited islands of Lakshadweep is valuable to all the tourists. Alcohol is allowed only on Bangaram Island, Lakshadweep.
When is the best time to visit Lakshadweep Islands?
Avoid the south-east monsoon at any cost. Plan your Lakshadweep visit by the end of October. The season lasts until the middle of May after which the monsoon sets in.
Agatti Gateway of Lakshadweep Islands
Since the only airport in Lakshadweep is located in Agatti Island, you can call it as the 'gateway to Lakshadweep'.
Our cute Bangaram Island is just 8 km away from Agatti Island.
Water sports in Agatti Island.
Since most of the tourists will first arrive on Agatti Island, they would intend to stay here and indulge in some of the water sports that they are good at.
Surfing is passionately pursued in this Lakshadweep island. Snorkeling will engage timid children up to the age of 20.
Those with strong arms will try their strength by rowing a canoe or a kayak.
If you are a history buff, you can spend some time in the local museum.
Kavaratti capital of Lakshadweep Islands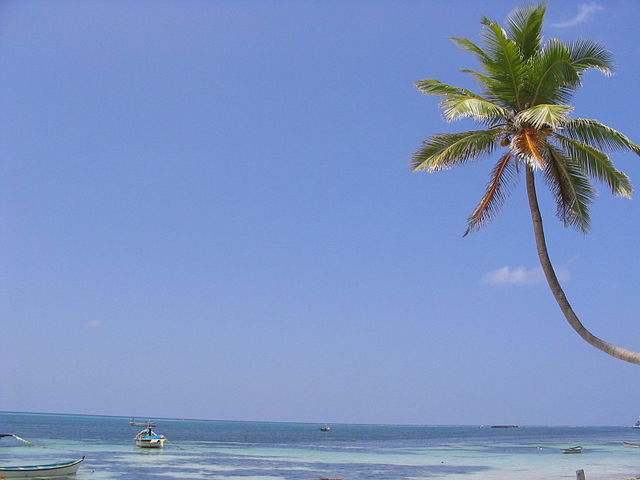 Kavaratti Island is the capital of Lakshadweep. The majority of Lakshadweep's population lives here.
Tourists to Kavaratti Island are greeted with pristine white sand beaches and a lovely sea that is conducive for swimming and snorkeling.
Dolphin Dive Spots:
Only in Kavaratti Island, there are a handful of diving spots established by the local Government.
If you wear a scuba diving gear and get into the sea, apart from dolphins you can spot numerous marine life that include:
Rays
Coral Sharks
Giant Seafans
Barracuda
Recommended dive centers in Kavaratti Island:
Dolphin Dive Center
Windmill Point
Governors Reef
Turtle Nest
Harbor Mouth
When you have company, visit the nearby Pitti Islet, uninhabited heaven in Lakshadweep.
Kadmat Island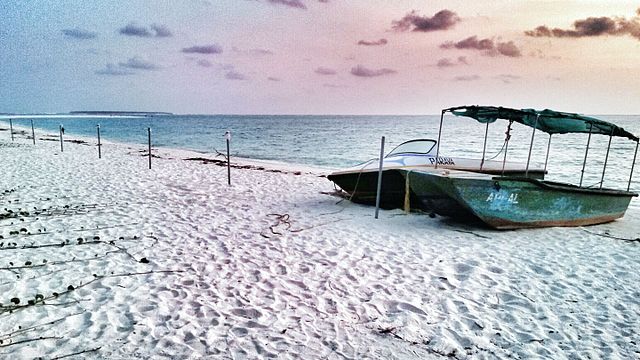 The small Kadmat Island is known by another name "Cardamom Island". You can walk across the entire length (9 km) of the island. Kadmat Island is one of the very picturesque islands of Lakshadweep.
One of the top things to do in Kadmat Island is getting your feet on some of its neighboring islands that include Kiltan Island and Amini Island.
The next best thing to do in Kadmat Island is to watch the colorful fish species by snorkeling or scuba diving.
Swimming is possible even for children in the 1.5 km width lagoon on Kadmat Island. You can rent a kayak also and enjoy a breezy afternoon in the Laccadive Sea.
Kalpeni Island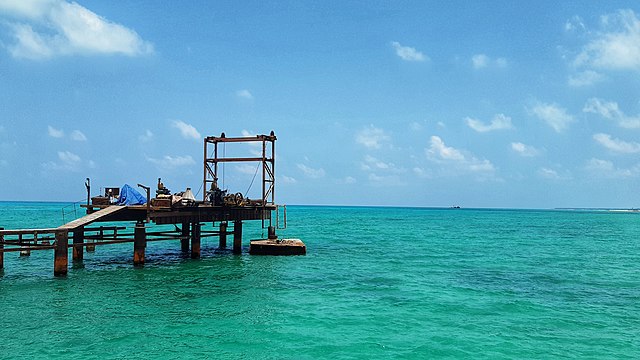 Kalpeni is a group of the atoll and this is the only atoll that is inhabited. Its other uninhabited atolls are:
Kodithala
Cheriyam
Pitti
Tilakkam
I could smell Malayalam in these names.
Kalpeni Island attracts beach lovers who go crazy when they see the beach wearing white sand.
The shallow water makes it easy to spot the corals and fish under the water. If you are afraid to float on the sea, face down wearing a snorkeler's mask, take a glass-bottom boat tour.
Minicoy Island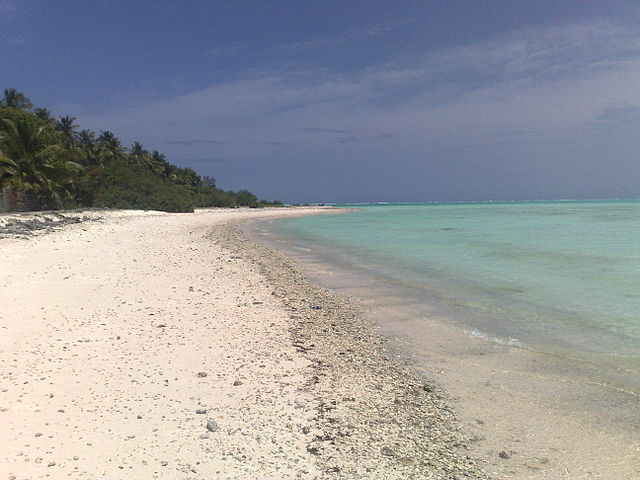 I suspect the Minicoy Island don't attract many tourists mainly because of its location. Even Agatti Island, the distance is a whopping 300 km!
However, the islands isolated location and its fairly luxurious resorts attract honeymooners from Kerala.
Minicoy Island is located close to the Nine Degree Channel that separates the island from Maldives Islands. The southernmost tip of Maldives is 100 from the northernmost tip of Minicoy Island, Lakshadweep.
The proximity to the Maldives has influenced the culture and food of Minicoy to a great extent.
Thinnakara Island
Oh, this is a sheer paradise but a small one in Lakshadweep and uninhabited too. It lies so near Bangaram Island that both the islands offer excellent access to the celebrated lagoon that is ideal for swimming and kayaking.
Visitors to the Bangaram Island pay a short visit to Thinnakara Island just to have the sunny beach to themselves. The white sand on the beach with the contrasting navy blue water is a treat to the eyes.
Glass-bottomed boat trips are available on Thinnakara Island.
One can make a day trip to Thinnakara Island from Agatti Island, spend a couple of hours splashing in the lagoon and return. The distance is just 8 km between the two Lakshadweep islands.
If by chance you decide to stay in a tent right on the sea shore, you will spend an unforgettable, starry night in your life.
Andrott Island
Well, it is located about 200 km away from Kochi port, Kerala. That makes it the nearest Lakshadweep island to mainland India.
Bitra Island
If a canal passes through this Lakshadweep island, I suppose one can swim across from one coast to the opposite coast.
The width is just 280 meters! Yes, Bitra Island is the smallest of all the islands of Lakshadweep. It is actually an atoll comprising coral reefs under the sea.
There is nothing for a tourist even if he is from Kerala. An exceptional visitor from Kochi port will have to cross approximately 480 km to reach Bitra Island.
Less than 300 people live in Bitra Island
Eating in Lakshadweep Islands.
The cuisine is predominantly Malabar. South Indians do not face any problems when it comes to eating in the Lakshadweep Islands.
The usual rice and sambar are easily available in the restaurants of Lakshadweep including the remote Minicoy Island.
The two must-eat food items in Lakshadweep Islands:
Fish pakora is a rarity in other parts of coastal India but you can taste it as street food in Kavaratti Island.
In addition, non-vegetarians must eat the Octopus fry in Lakshadweep Islands.
Staying in Lakshadweep Islands
Depending on where you intend to keep your base, you can book hotels or resorts online for your Lakshadweep travel.
Agatti Island where you would be landing offer many options to stay. Similarly, Minicoy Island too doesn't lack hotels.
The best bet would be to book your independent cottage in Bangaram Island resort.
Moreover, the Kadmat Beach Resort is ideally located very close to the sea.
The hut-like hotels are alternative options to stay in Kalpeni Island.
In conclusion, I believe the Lakshadweep Islands are mostly suited to Asian tourists. I think westerners may not like the food in the Lakshadweep Islands.
I may be wrong but then… opinion differs.