Cape Verde islands Travel Guide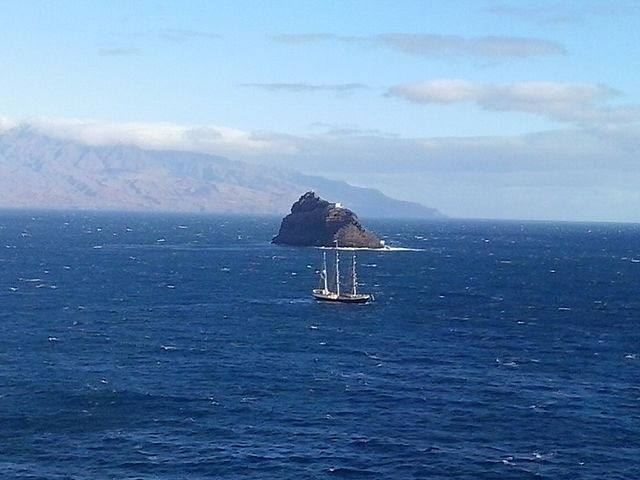 Cape Verde islands are a chain of 10 islands off the western coast of Africa.
Location of Cape Verde archipelago.
The Cape Verde located in the Atlantic Ocean. The nearest mainland is the Cape Vert peninsula, Senegal, West Africa.
The distance between Cape Verde and Cape Vert is 530 km.
How to reach Cape Verde?
There are seven international airports located in as many Cape Verde islands. Regular flights are operated from London and Lisbon.
The flying duration to Praia (capital city) airport from London is six hours only.
Is it possible to visit all the islands of Cape Verde?
Yes, you can, keeping your base hotel in Praia. Ferries will whisk you to other Cape Verde islands.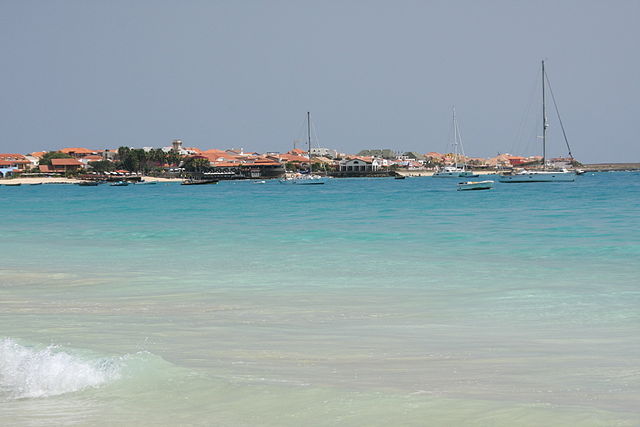 What are the 10 Cape Verde islands?
The 10 Cape Verde islands are divided into two groups namely:
The names of the ten islands in Cape Verde archipelago are:
Santo Antão
São Vicente
Santa Luzia
São Nicolau
Sal
Boa Vista.
Maio
Fogo
Brava
Are all the ten islands of Cape Verde inhabited?
Except for Santa Luzia Island, the other nine islands are inhabited.
Overview of the Cape Verde:
Most of them are volcanic islands but there is no active volcano there.
The landscape is mountainous and valleys with a green cover. There are also deserts and forests.
The weather is mostly sunny and dry.
It was under Portugal rule until 1976 when the islands were declared independent.
Things to do in Cape Verde Islands.
Diving and snorkeling are popular in Sal Island of the Cape Verde archipelago. There won't be many numbers of water sports enthusiasts on Sal Island. You can have the beach to yourself and hold private meetings underwater with marine creatures.
Visit beautiful and uncrowded beaches.
Imagine the number of beaches in as many as ten islands on the Atlantic Ocean.  Have your swim with no one to see you except the sea swallows and the fish species.
Some top beaches in the Cape Verde are:
Santa Monica Beach, Boa Vista Island
Sao Pedro Beach in Sao Vincente Island
This beach is conducive to windsurfing because of the mountains at the backdrop of the beach. I think the hills attract wind naturally.
Santa Maria Beach, Sal Island
The beach has several cafes and restaurants along its scenic road.
Good for kite surfing and windsurfing.
Laginha Beach, Sao Vicente Island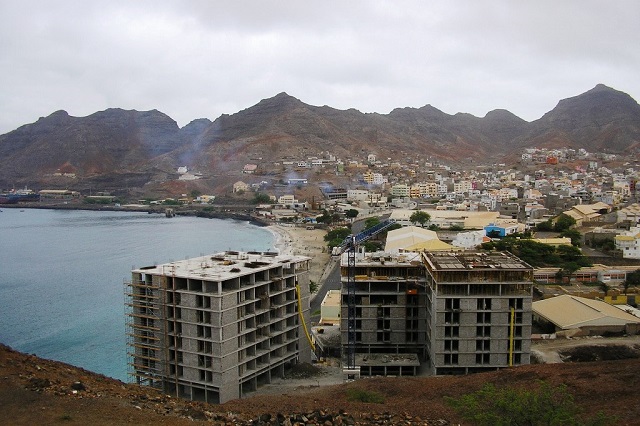 The beach wears white sand.
Island hopping in Cape Verde
Hop on to you a ferry with other tourists and step on the other islands of Cape Verde. The sea passage will be thrilling.
As you travel, let your expectations of visiting a new island soar high. See the flora and fauna of a remote island.
Eat different cuisine and meet the locals. Shop for unique gifts. Who knows, when you will visit such an exotic island again in your life.
Climb up on a volcano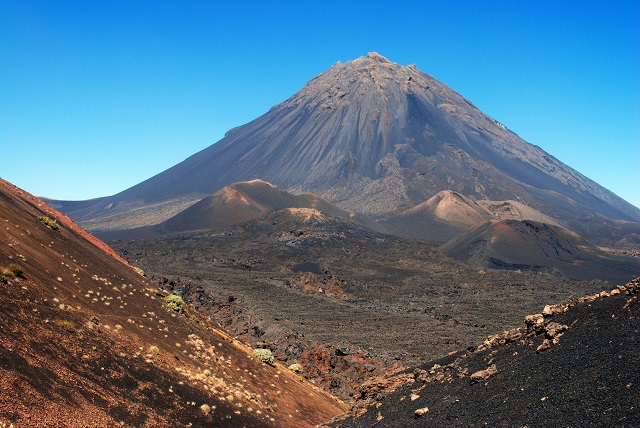 This dormant volcano is located on Fogo Island of the Cape Verde archipelago. The summit (Pico do Fogo) where there is a caldera situated at an altitude of over 9000 feet! This hike will thrill you beyond expectations.
Bird watching in Cape Verde Islands

As islands, you can spot mainly aquatic birds that include:
Petrels
Gannets
Boobies
Geese
Barn Swallow-a rare bird
Wagtails
Flamingoes
Local foods of Cape Verde Islands
The fact that these islands are too far away from Africa, the U.K., and Portugal is you can expect an unadulterated cuisine. I mean, you can't find a mixture of any other popular cuisines of the world such as Chinese or Mexican.
The national dish of Cape Verde called "Cachupa Rica". It is a stew of vegetables and fish.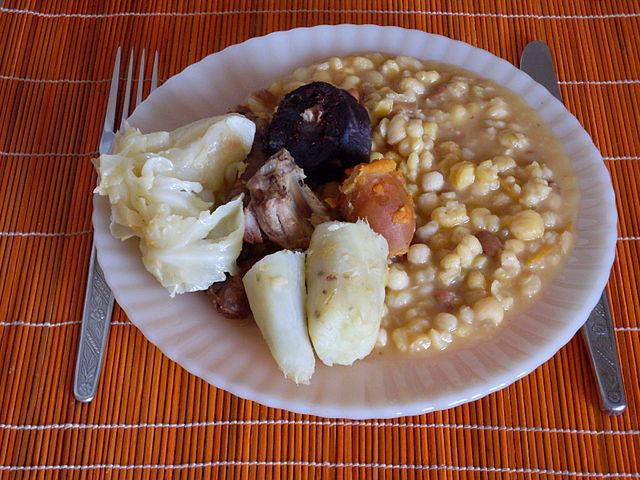 Do you like eating raw fish? If so, you will like their 'Carpaccio', a raw tuna fish with a tangy taste because it would be soaked in lime juice.
Bafa is a snack that is widely available in Cape Verde.
Eel is eaten with a flourish in these volcanic islands.
The best hotels are located on the islands of Sal and Boa Vista. Morabeza Hotel in Sal Island built right on the beach with a fantastic view of the Atlantic Ocean.
I think visiting the Cape Verde Islands will be a unique experience. Their remote location, pristine beaches, and local specialty foods make them a perfect island escape destination.