Mountains of Philippines: 4 Lush Green and Misty Mountains for Trekking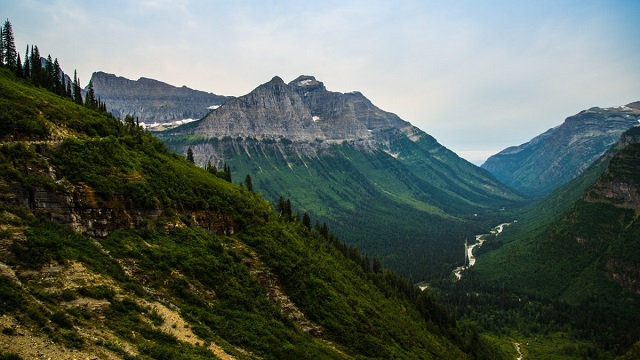 There are over 7100 islands and islets in the Philippines that beg your immediate attention if you are looking for offbeat islands and their lush green mountains that are misty, foggy, and volcanic. Mountains of Philippines covered with evergreen forests.
The hills and mountains of Philippines islands thickly forested with tall trees, wildflower plants, lakes, streams, and gentle waterfalls.
Almost throughout the year, hikers from the Philippines are seen trekking these evergreen mountains with great enthusiasm.
Verdant grasslands, rolling hills interspersed with breathtaking viewpoints are the traits of the mountains of Philippines.
Oh, I almost forgot! The great range of bird species that live on the hills might slow down your trekking progress if you are an ardent bird watching enthusiast.
Even veteran mountain climbers may find the climbing tough whenever the clouds block their vision. However, the sight of clouds passing through the trekkers would make them say," we are on cloud 9".
Let me enlighten you about 4 mountains of Philippines that match the description made thus far.
Lush green and misty mountains of Philippines that you can trek.
Mount Pinatubo, Luzon Island, Philippines.
Mount Pinatubo is part of the Zambales Mountain range located on Luzon Island, Philippines.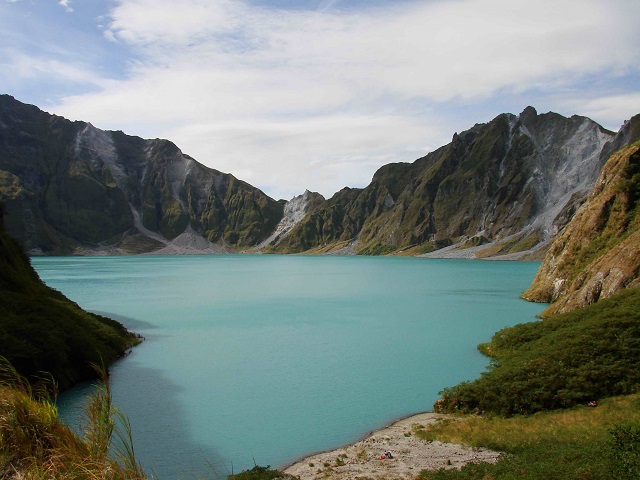 What you see above is the caldera (crater) of this volcanic mountain. Mount Pinatubo last erupted in the year 1991.
The water body on the summit of Pinatubo is called Lake Pinatubo. The water is pure, loaded with minerals. Just to see this thrilling caldera, trekkers climb up the mountain. The caldera is at an altitude of 4900 feet!
Even after 28 years of the last eruption, the Mt.Pinatubo is devoid of notable flora and fauna. It is really a sad state.
Mt.Pinatubo is the closest mountain to Manila located about 90 km away.
Mountains of Philippines: Mount Pulag
The peak is at a staggering height of 9600 feet! It is no wonder; the passionate mountaineers join organized trekking clubs to have an exhilarating experience.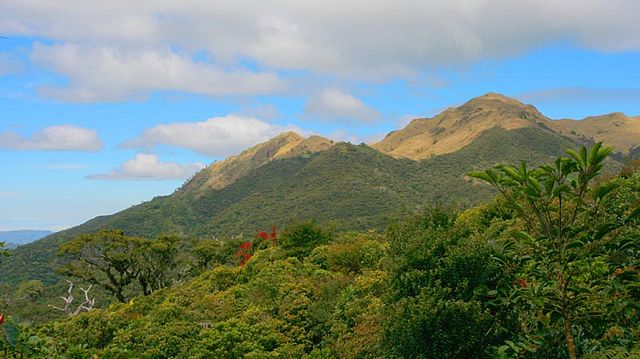 This is that mountain of Philippines which is blessed with striking views, a thick forest of pine trees whose tops are kissed by clouds.
Flora of Mt.Pulag
Have you ever heard about a bamboo tree that is short in height?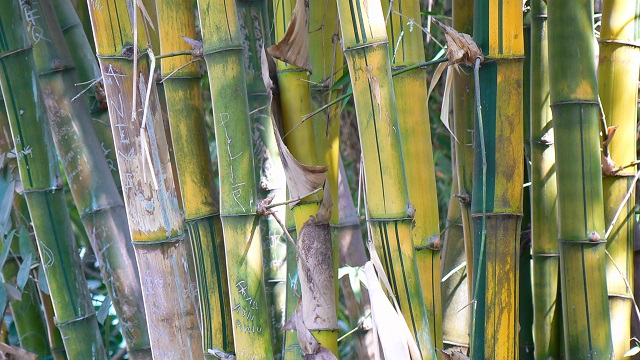 The dwarf bamboo is a native of Mt.Pulag and is also endemic to the area. Its height varies from 4 to 10 feet!
Wildlife of Mt.Pulag
Not a great range of mammals but still a few that are found living on this Mountain of Philippines are rare such as:
Cloud rat
Philippines Deer
Fruit Bat
Trekkers and novice climbers wait patiently for the clouds season and then hike mountains rather easily because of cool weather. The 'sea of clouds' is a natural phenomenon of Mt.Pulag.
Watch the 'sea of clouds' engulfing the high ranges of Pulag Mountain, Philippines in the video below:
It is almost an eerie experience-right?
Mount Pulag is also located in Luzon Island, Philippines.  The capital city of Manila too is located in Luzon Island. However, the distance between the two is 300+ km.
Mount Daguldul- Mountain of Philippines
This is another mountain located near the Philippines capital Manila. Mt.Daguldul is an easy to hike mountain and situated in Batangas city, Luzon Island, Philippines.
Adventure sports enthusiasts in the Philippines, especially from Manila are frequent travellers to Batangas city. The distance between the two cities is just 110 km.
After a brief stopover to equip themselves to climb the mountain (peak is at 2900 feet only), they join an organized mountaineering expedition who also provides a guide. Without a guide, it is not advisable to trek on any mountain trail in the Philippines; you may lose your way without a guide.
The route along the uphill is pleasantly green with trees and bushes. On your way, you will find a refreshment shop where you can cool yourself with freshly cut tender coconut water. Tea and cookies also sold in that small shop.
After the trekkers reach a certain height, they will be able to see the South China Sea from a height. The view is awesome.
In addition, the guide from Batangas will point out to you the Island of Mindoro in the distance.
Though the height of Mt.Daguldul is not great, hikers will still come across cool streams and gently cascading waterfalls.
The meadows and rolling hills of Mt.Dadulgul would tempt hikers for an overnight stay in one of the canvas tents. They are for hire and are quite cheap.
Alternatively, you can complete your up and down hiking expedition in about 7 hours including stoppages for rest.
Mountains of Philippines: Mount Kanlaon
Mt.Kanlaon is an active volcano. It is located in Negros Island, Philippines.
The mountain's crater is located at an altitude of 8000 feet, thus inviting veteran hikers to try their strength.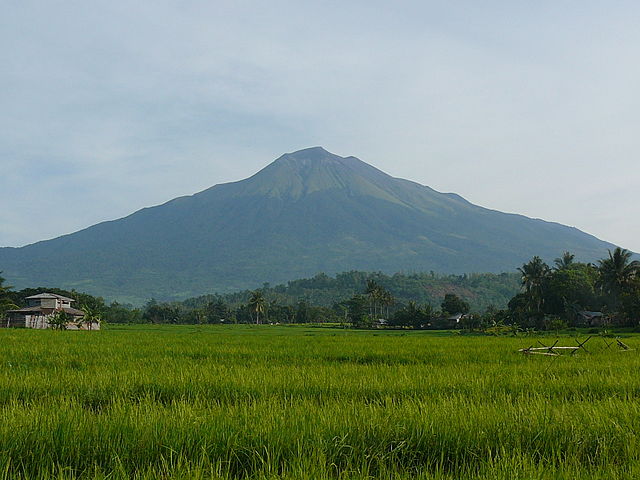 I read there are one or two natural geysers on the mountain's higher ranges. It is natural to find hot water springs on a volcanic mountain that erupted not very long ago.
In the case of Mt.Kanlaon, it last spewed fire and ash in the year 2006.
Mt.Kanlaon covered in thick vegetation. This must-have happened after the effects of volcano eruption wore out.
There are four hiking trails marked in Mt.Kalaon based on the difficulty of the climb. Their names are Red, Blue, Yellow, and Adventure Trail.
Climbing an active volcano is one of the most exciting adventures for experienced trekkers. Mt.Kalaon gives them what they expected, in abundance-scenic landscape, streams, waterfalls, and vegetation, all are in one place.
Choose the mountain that excites you and challenges your power of endurance. Enjoy your mountaineering expedition in the Mountains of Philippines.