8 Islands That Wear Pink Sand Beaches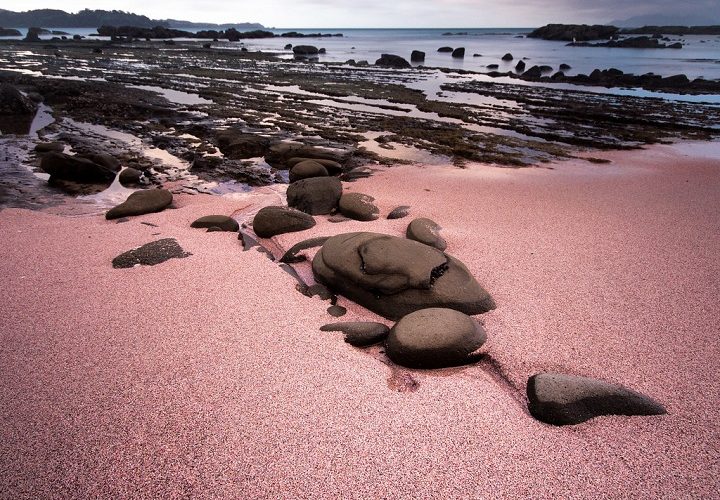 Know these islands that wear pink sand beaches, which are stunningly beautiful and rare.
The word 'beach' brings a picture of golden-colored sand in front of us. Golden color may be an exaggeration, but it is the nearest color that attributed to the majority of the beaches in the world.
There are beaches that wear various colored sand such as:
White
Golden
Red
Pink
Green
Of all these colors, I would say pink is really an exotic and a bit romantic too. Pink sand beaches are scarce in the world, and some of them are seen in islands that are highly visited by passionate island lovers.
How the pink sand beaches created?
It is not humanmade but natural. A microscopic red organism (foraminifera) that lives in some of the world's coastal areas, mostly islands, is the actual cause of the pink sand beaches. Is it the cause of the pink and red coral reef also?
These living beings found on the corals and seashells.
Another more massive marine life-the crabs, especially the so-called 'hermit crabs' whose shells, when mixed with the sand, cause the appearance of pink sand.
Let us visit some of the islands' beaches that wear rare and beautiful pink sand.
Pink sand beaches in Budelli Island, Italy
This pink sand beach in Italy has a nice-sounding name, "Spiaggia Rosa," meaning 'pink sand.'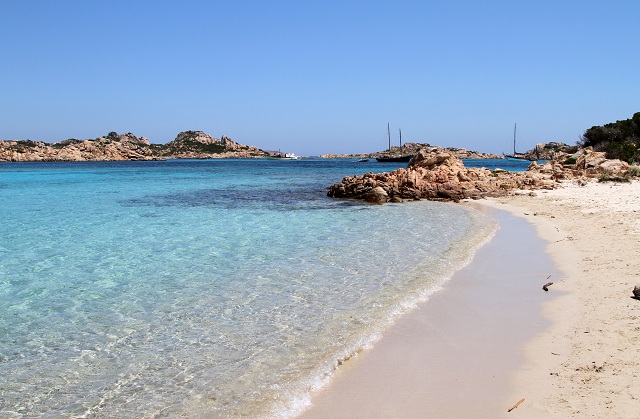 Budelli is an island in Italy's Maddalena archipelago that comprises three other islands. All the four are uninhabited islands and are located close to each other, maybe a swimming distance afar.
Budelli Island is part and parcel of the La Maddalena Geo-Marine National Park.
Only because of its pink sand beach, Budelli rated as the most beautiful island in the Mediterranean Sea.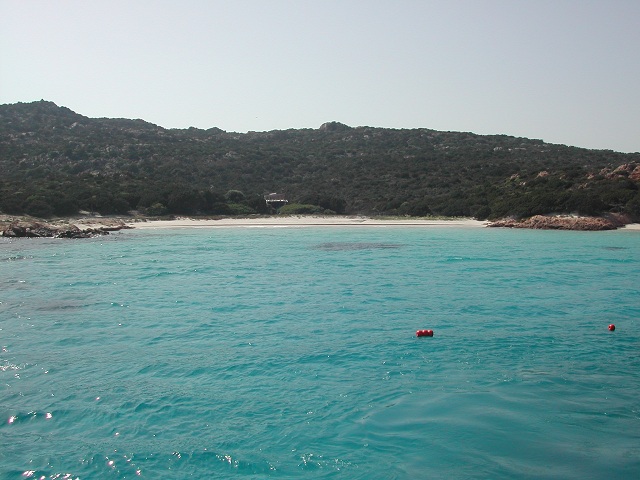 Since Sardinia, Italy's most famous island is close to Budelli Island, visitors spill over to spend some time on the pink sand beach.
Horseshoe Bay Pink Sand Beaches Bermuda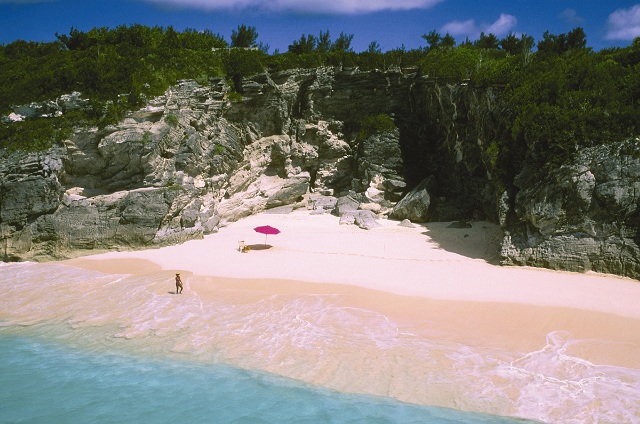 The pink sand beach of Bermuda island is known as "Horseshoe Bay." It is the most featured pink sand beach on the list of pink sand beaches in the world. Probably, Bermuda itself ranked as one of the most beautiful islands in the world. The pink sand beach adds to its celebrity status.
Horseshoe Bay beach is not the only beach in Bermuda that wears pink sand stretch. All the beaches that dot the southern shore of Bermuda Island attract tourists with their pink dress.
The stretch between Horseshoe Bay and Warwick Long Bay covered with pink sand.
What a breathtaking sight it will be!
For those of you who are wondering where exactly Bermuda is, it located on the North Atlantic Ocean, somewhere about 1100 km off the coast of Georgia. It is a British Overseas Territory but the island is self-governing.
Pink Sand Beach Komodo Islands, Indonesia
There are roughly 17,500 islands and islets in Indonesia. Komodo Islands is one of them.
Known for its 5000 and odd population of Komodo Dragons, Komodo Island is the most visited islands of Lesser Sunda Island chain of Indonesia.
Tourists who land on the Komodo Island mainly to see the Komodo dragons are taken aback by the sight of pink sand beaches.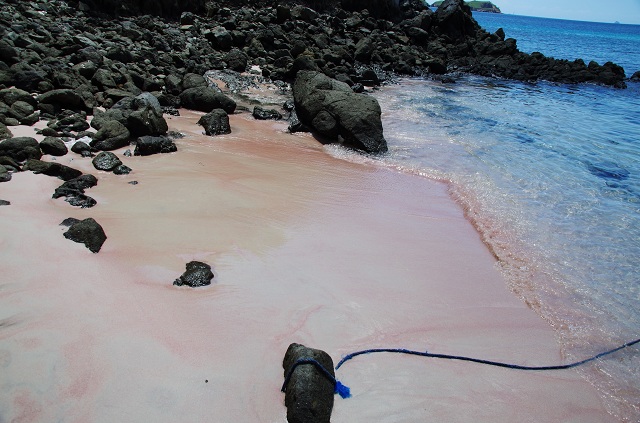 It is a pleasant surprise for them as pink sand beaches are very few in the world.
The coral reefs found in large numbers underneath the water, and it is the prime reason for the pink sand on the beach.
Elafonisi Pink Sand Beach Crete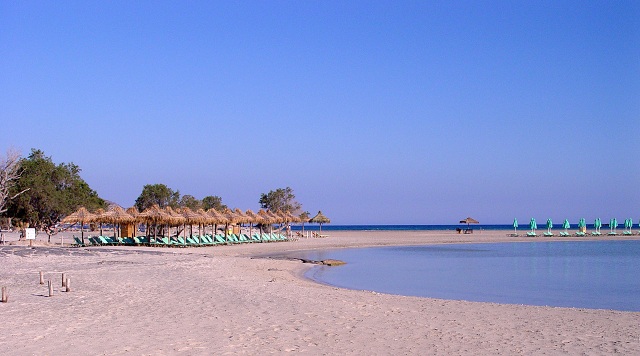 Crete is one of the biggest attractions in the world and is also the largest island of all the Greek Islands.
The island of Elafonisi is part of the Crete and located on its South East coast. Elafonisi's pink sand beach would pull the visitors of Crete magnetically.
In fact, they can just walk across the sea to Elafonisi Island when there is low tide. The dividing distance is only 200 meters. Even when there is not low tide, the depth of the lagoon is just 3 meters. If you are a strong swimmer, you can cross the stretch in one lap.
Elafonisi Island is a favorite haunting place for windsurfers.
Harbor Island Pink Sand Beach Bahamas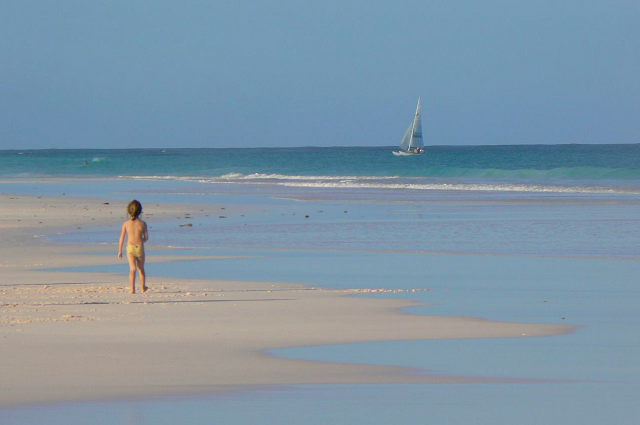 The entire coastline measuring approximately 5 km wears pink sand.
Bahamas Islands are big favorites of the American tourists even though the distance between the two is nearly 2200 km.
One of the Bahamas Islands is the Harbor Island known for its rare pink sand beach.
Somehow, the water is rather shallow and clear, inviting snorkelers to have a go, looking out for shrimps, butterflyfish, and sponges. Suddenly, they will be startled to find a pod of dolphins swims by.
Pink sand beach Bonaire, a Dutch Caribbean Island
Bonaire Island's capital city is Kralendijk; it indicates it is a Dutch overseas territory though Bonaire is a Caribbean Island.
It is the 'B' of the 'ABC' islands of the Caribbean. The A and C are:
Interesting data-eh?
These three islands attract a large number of tourists from the U.S. mainly because of perennial sunny weather and great food and drink.
There is this pink sand beach found only on Bonaire Island. Surprisingly, its companions don't wear pink sand on their beaches.
Tangsi Pink Sand Beach Lombok Island, Indonesia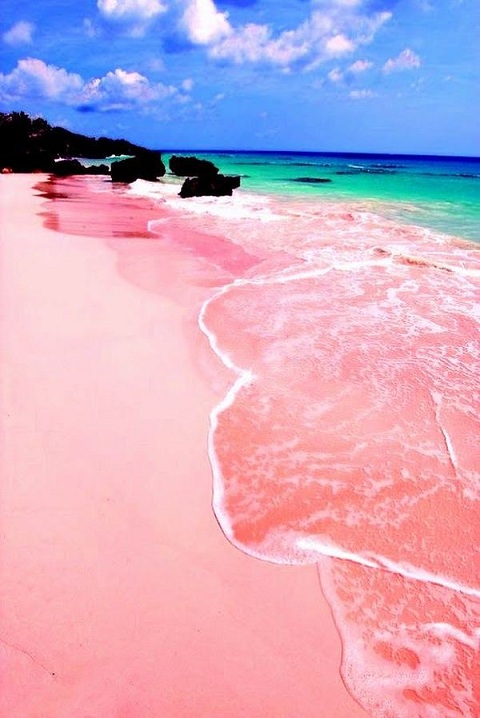 What a brilliant shade of pink! Absolutely romantic!
Lombok is an island of Lesser Sunda archipelago of Indonesia. It is located close to Bali Island, a mere 25 minutes flying distance away.
Oddly, this beautiful pink island is not attracting tourists in large numbers, thus making it look deserted.
From Lombok Island, you can go island hopping to nearby Gili chain of islands on a boat. In just an hour, you can land on four different islands and islets.
Pink Sand Beach Great Santa Cruz Island, Philippines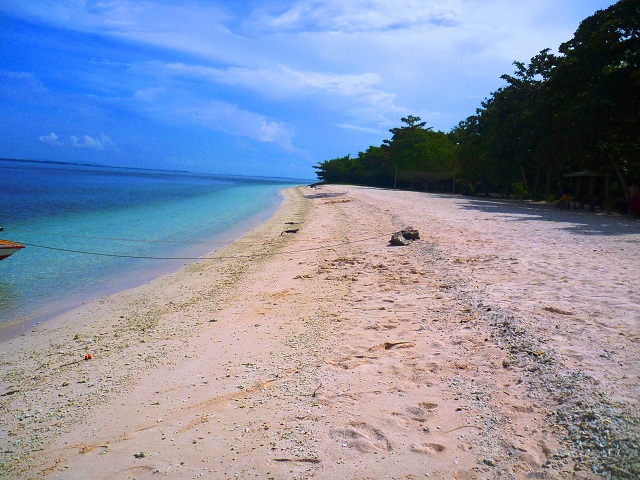 Great Santa Cruz Island is a small island in the Philippines archipelago. Out of 7600+ islands in the Philippines, only one (Great Santa Cruz Island) wears a pink sand beach! Extraordinary and inexplicable nature.
That's the round-up of the beautiful and rare pink sand beaches in the world.