New Zealand Islands: Birding in Islands of New Zealand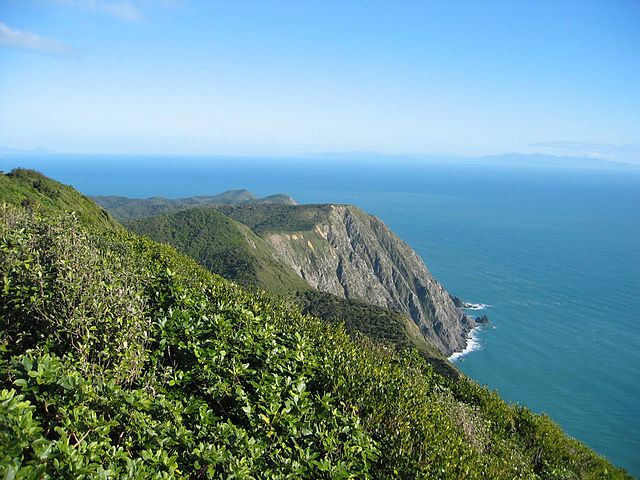 This blog post takes you to several smaller New Zealand Islands where the untouched nature with mind boggling scenes welcomes tourists eagerly. Most of these smaller New Zealand Islands are rather unheard of though a few of them have already started attracting tourists in large numbers, especially avid bird watchers from New Zealand and Australia.
As you are aware, New Zealand comprises of two main islands namely:
Both of them are separated by "Cook Strait".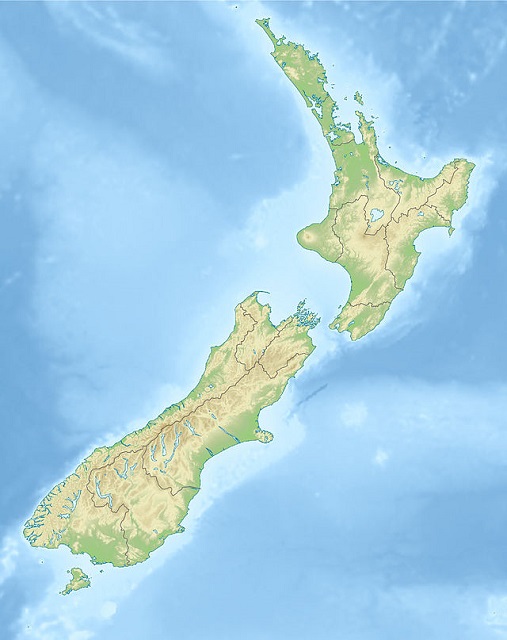 Moreover, Cook Strait connects two big seas that are the Pacific Ocean and the Tasman Sea. It is 22 km wide at its widest point.
How many smaller New Zealand Islands are there?
There are 600 islands of New Zealand located on the Tasman Sea and the Pacific Ocean.
Trivia:
Do you know the New Zealand Islands carry names in the Maori language also?
For example, the South Island of New Zealand called "Te Waipounamu" in the Maori language.
Rakiura" is the name for Stewart Island in the Maori language.
Birding in 10 Smaller New Zealand Islands
Let us start visiting some of the smaller New Zealand Islands.
Kapiti Island, New Zealand
Kapiti Island is the nearest island to Wellington, the capital of New Zealand. Only 5 km is the distance between the two.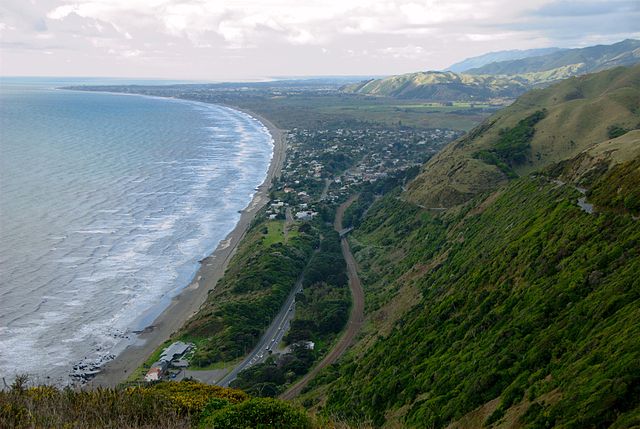 Kapiti Island's unique feature is its flora that is identified by dwarfish stature.
The island is rocky that is supported by small bushes. Even the trees in Kapiti Island seem to be sporting a stunted growth.
Owing to its unique flora, Kapiti Island has two main nature reserves namely:
Kapiti Marine Reserve
Kapiti Nature Reserve
The avifauna of Kapiti Island
The birds that are spotted in Kapiti Island attract bird watchers in hordes. They are fascinated by some exotic birds such as: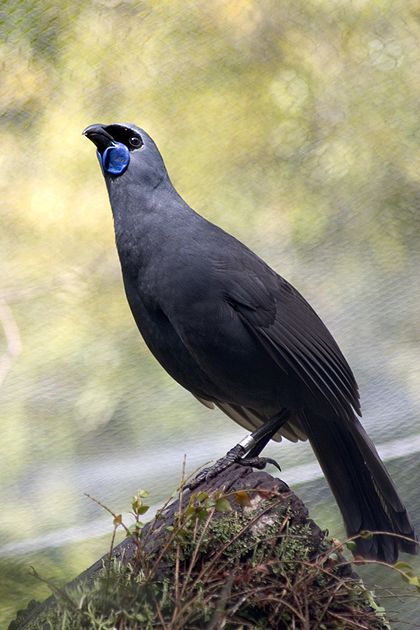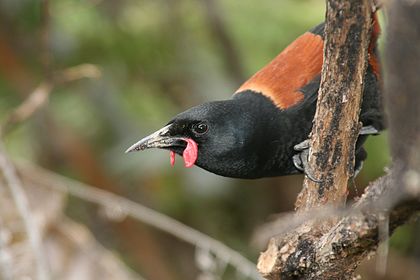 Do you know both the above-mentioned birds of Kapiti Island are endemic to the region?
Here is one more endemic bird of Kapiti Island. It is known as 'Weka'.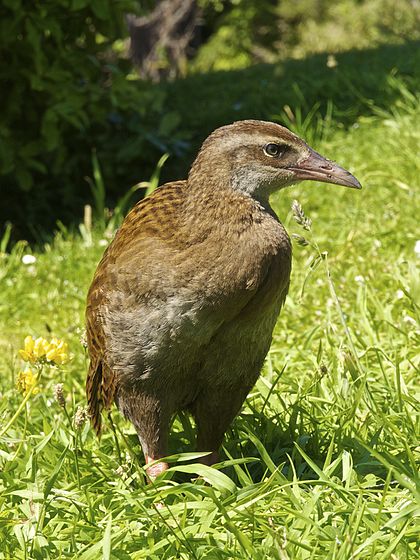 Sadly, it is a flightless bird similar to Kiwi.
Oh, incidentally, you can spot two species of Kiwi in this smaller New Zealand island. Out of the two, one kiwi called 'spotted Kiwi' lives in large numbers in Kapiti Island.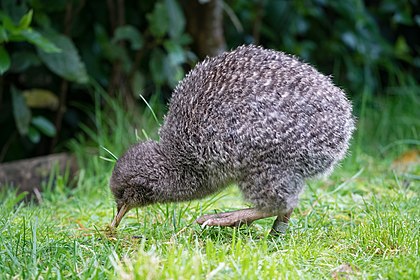 One more view of the Kapiti Island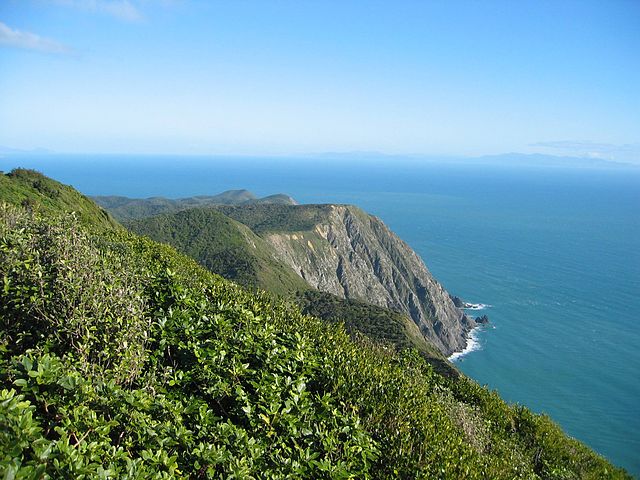 Importantly, New Zealand is known for hosting several species of penguins including the attractive 'blue penguin'.
The snow-white colored gulls are the trademark birds of New Zealand and Australia. They found in almost all of the New Zealand Islands located on the Tasman Sea and the Pacific Ocean.
The red-billed gulls are cute to look at when not in flight.
The 'Black Shag' is probably is one of the biggest birds in the world. Shag is a Maori word meaning 'bird'.
It is also known as 'Black Cormorant' or 'Great Cormorant' because of its huge size. I wonder how many fish are needed for it in a day!
Look at its true size when the Great Cormorant spreads its wings.
Man, what a big bird it is!
I am sure these rare birds are good reasons for us the bird watchers to visit Kapiti Island, one of the smaller New Zealand Islands.
Stewart Island, New Zealand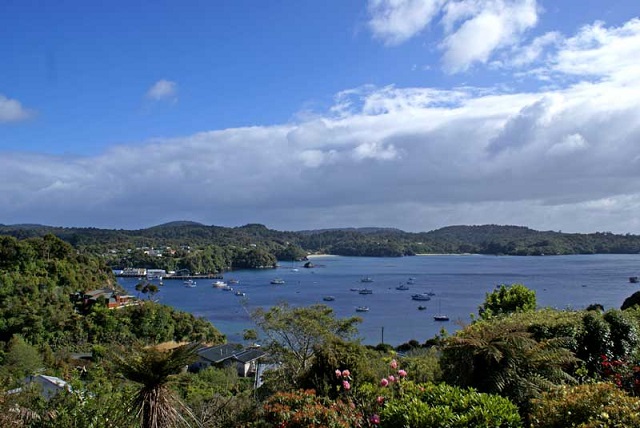 Hmm… Stewart Island certainly looks quite big. Nevertheless, it is still one of the smaller New Zealand Islands.
In spite of its fairly big size, less than 500 people live in it.
Since the tip of the South Island is visible on the map, you can conclude the Stewart Island is located about 30 km from there.
Well, apart from most of the birds spotted in Kapiti Island, you can spot the rarely sighted 'yellow-eyed' penguin in Stewart Island.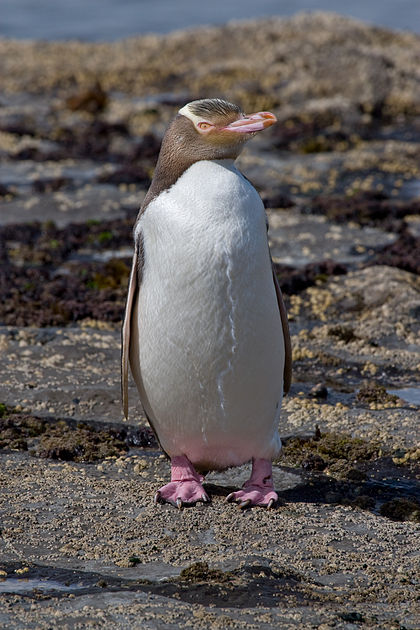 One more flightless bird of New Zealand.
This is an owl-parrot species but still flightless. Its name is 'Kapako'. If you are lucky, you can spot it on Stewart Island.
Other things to do in Stewart Island apart from bird watching

.
Visit the bathing beach-an isolated beach with clear water
Sunset watching from Observation Rock
Stroll through Rakiura National Park
Come, let us move on to Uluva Island.
Ulva Island, New Zealand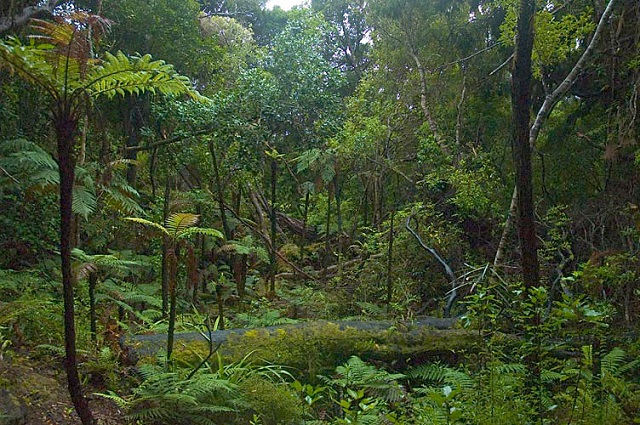 OMG! What a thick rainforest! Do you require any more reason to go to Ulva Island, really a smaller New Zealand Island?
I would spend hours inside this jungle, get lost and stay 'lost' overnight. It is a haven for hundreds of birds, insects, and reptiles.
In addition, the sound emanating from all these creatures must be music to the ears.
Ulva Island is more of an islet. It is also a part of Stewart Island and the Rakiura National Park.
The forest, dense and dark is the sole reason for the New Zealanders to take a few hours of escape in this God's own den.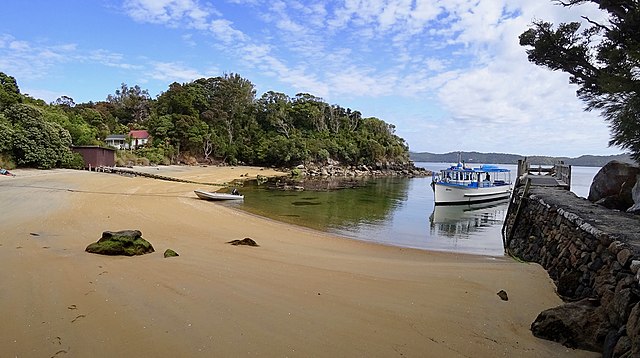 From Stewart Island's Golden Bay, a water taxi deposits avid nature lovers in Ulva Island. The forest is so thick and green that you won't be disappointed in your goal of bird watching.
I read it rains for nearly seven months in these smaller New Zealand Islands.
Snares Islands archipelago, New Zealand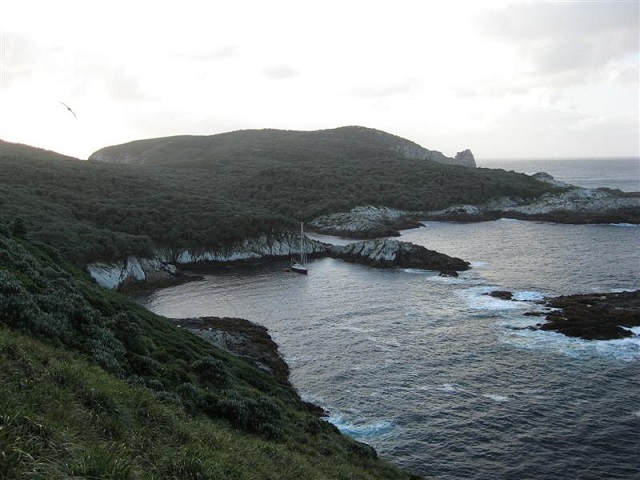 "Snares" is an odd name for an archipelago. This chain of islands comprises only uninhabited islands!
I am not surprised about the status of uninhabited of Snares Island because of their rather distant location. They are located more than 200 km from Stewart Island!
This smaller New Zealand Island attracts researchers of its strange geography, its marine life and the 'sooty shearwater', an aquatic bird that thrives on the diverse marine life of the island.
Waiheke Island, New Zealand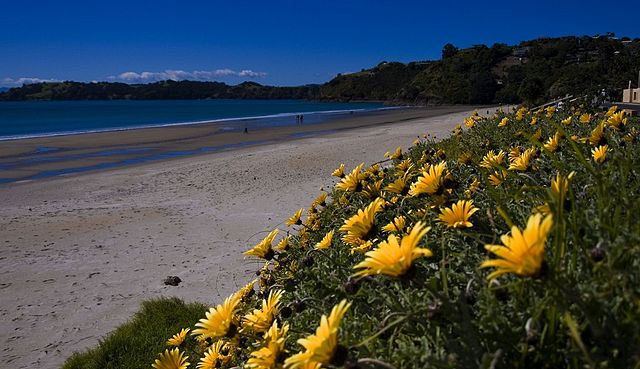 The location of this smaller island of New Zealand is conducive for visitors. The big city Auckland is only a short ferry ride away from Waiheke Island. The distance between Auckland and Waiheke Island is less than 25 km.
Waiheke Island's proximity to Auckland, its population and accessibility make the place a wonderful island escape for the Kiwis.
To serve the thronging tourists, there are quite a number of hotels, resorts and holiday homes in Waiheke Island.
The main attractions of Waiheke Island are its beaches.
All the beaches are teeming with tourists and the local residents who turn vendors and hoteliers. There is no dearth of cafes and bars, and restaurants in Waiheke Island's beaches.
Visit some of the popular beaches in Waiheke Island, a busy smaller island of New Zealand.
Palm Beach
Blackpool Beach
Oneroa Beach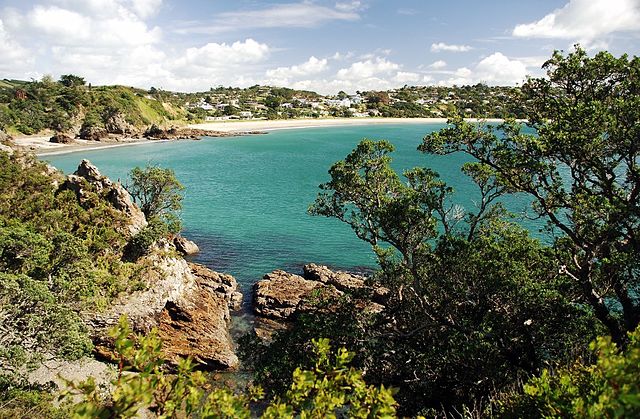 Apart from sunbathing and swimming, other water sports are available on these beaches such as:
Kitesurfing
Stand up paddle boating
Kayaking
Wineries in Waiheke Island.
Yes, you will find a number of vineyards on the big island.  They brew Bordeaux and Blanc types f wines.
Muttonbird Islands, New Zealand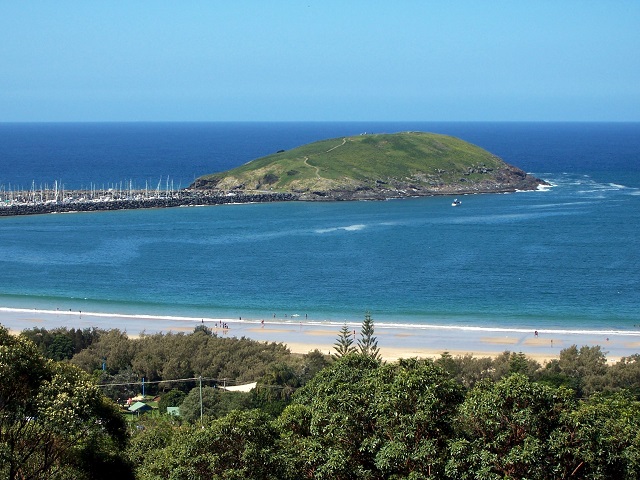 Strange name-eh? The reason behind the name 'muttonbird' is hunting down the shearwater birds for their meat and oil. The meat tastes similar to mutton is one more reason for the name.
Well, for some reason, the 'muttonbird' is replaced by 'Titi' in the latter days.
The main attraction of the 'Titi Islands' that are categorized under 'smaller New Zealand Islands' are the birds that include: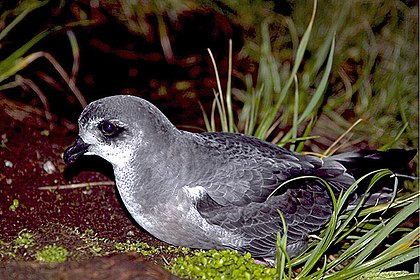 Whale watching in Muttonbird Islands
Apart from spotting typical aquatic birds, the Muttonbird Islands are also a good place for whale watching. If you can identify 'humpback whales' from a distance, they won't make you wait long.
Trivia:
Do you know nearly two million muttonbirds migrate to these smaller New Zealand Islands and set up their breeding nests?
Meet Gumbaynggirr Aborigines
Ah, I just remembered. In the islands of Muttonbird, you can encounter the local Gumbaynggirr Aboriginal  people.
Campbell Islands, New Zealand
This chain of smaller islands of New Zealand is remotely located. Imagine a distance of 600 km between the Campbell islands Stewart Island.
Birding in New Zealand Islands

OMG! These smaller New Zealand Islands are primary bird watching haven.
All these remote islands of New Zealand are classified as 'sub-antarctic islands'. Moreover, because of their location and classification, they are protected by UNESCO as a world heritage site.
Following the UNESCO, even the Birdlife International marked the Campbell Islands as Important Bird Area.
What important and endemic birds spotted in the Campbell Islands?
The Campbell Islands that fall under the smaller islands of New Zealand are home to several species of albatrosses.
Antipodean albatross
Light-mantled Albatross
Souther-royal albatross
Grey-headed albatross
Endemic birds of Campbell Islands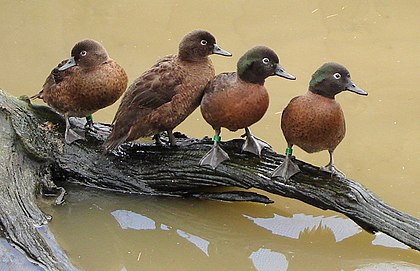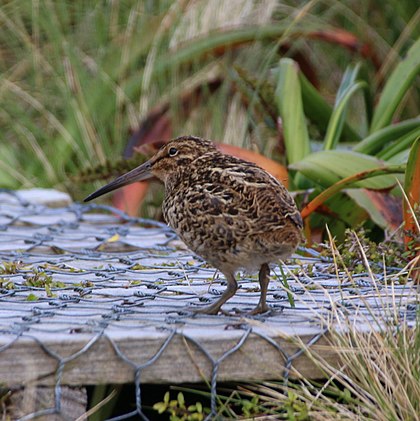 Campbell Shag is another bird that is unique to the smaller islands of New Zealand and is put under 'sub-antarctic bird' species.
Rangitoto Island. New Zealand
You can say 'Auckland is just a swim away' from Rangitoto Island because of its proximity. In about half an hour, you can set your feet on this smaller island of New Zealand from Auckland city.
The name 'Rangitoto' suggests it is a Maori name.
There is a dormant volcano here that erupted some 600+ years ago. This implies the Rangitoto Island has a thick forest area too.
Rangitoto Island known for diverse flora, again an indication of the presence of a thick forest.
New Zealanders frequent Rangitoto Island for nature watching, birding, and hiking up to the summit of the volcano.
There are no places to stay in Rangitoto Island and also no restaurants. Not even a café is found on the shores of 60km wide smaller island of New Zealand.
You can only plan a day trip to Rangitoto Island from Auckland. I promise you, the day trip is a worthy island escape to you.
Kawau Island, New Zealand
You can make a day trip to this smaller island of New Zealand from Auckland. Kawau Island is a very small island located on the northeast tip of North Island of New Zealand.
You can reach Kawau Island by riding on a water taxi in just 60 minutes from Auckland.
There is accommodation in Kawau Island where you can stay overnight just to listen to the sweet songs of the native birds.
Whakaari Island, New Zealand
That's the Maori name of White Island, one of the many smaller islands of New Zealand.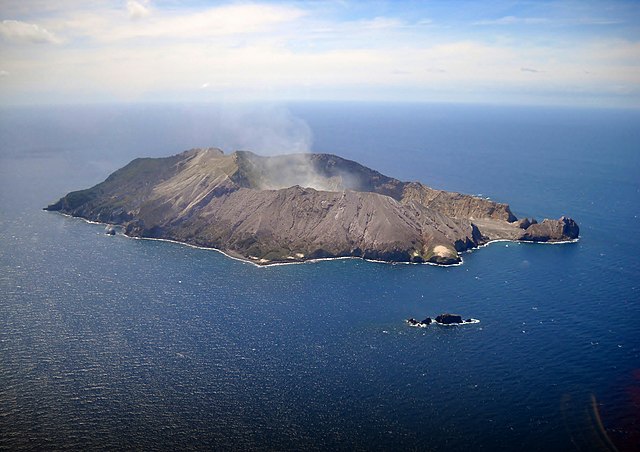 It is located slightly farther from Kawau Island. Helicopter service offered for tourists from Auckland.
The White Island has a dormant volcano. It erupted recently in 2019.
Two rare birds of White Island
White-fronted Tern
Australian Gannet
Conclusion:
To conclude, these smaller New Zealand Islands and several sub-Antarctic islands are a haven for bird watching and nature walking.
These birds of smaller New Zealand Islands are all sea birds and some are migratory.
To spot most of these rare birds of the islands of New Zealand, you will have to make several exclusive bird watching tours.