Negros Island, Ultimate Travel Guide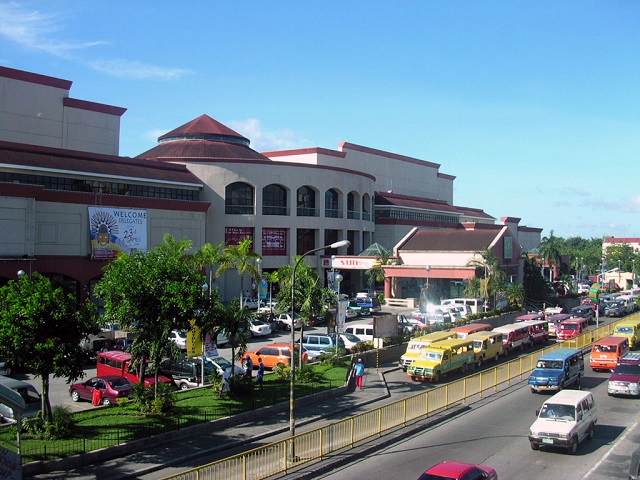 Why do you require a week-long trip to Negros Island?
The image points to a bustling city called Bacolod, the major city in Negros Occidental.
Overview of Negros Island
Oh, at the outset, I should reveal how the huge Negros region is divided into two provinces of the Philippines.
Negros is part of the Visayas archipelago that occupies the central part of the Philippines archipelago.
Negros Occidental and Negros Oriental are the two provinces of Negros Island region. While Bacolod is the big city in Negros Occidental, Dumaguete is the major city in Negros Oriental.
Negros Island Map and Location Details: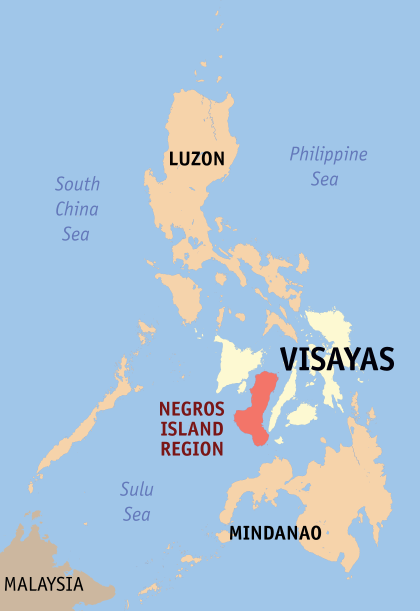 The size of the Negros will make you gasp. It comprises an area measuring 13,300 sq. km!
Visayas archipelago has several islands, where Negros is the largest among all other Visayan Islands.
Interesting Fact:
The permanent residents of Negros are called Negrenses and not Filipinos.
Other big islands of Visyas include:
Cebu
Panay
Bohol
Samar
Leyte
How to go to Negros Island
First, you have to decide where do you want to land; Bogolod city of Dumaguete city.
The former is part of the Northwestern Negros Occidental; the latter belongs to the Negros Oriental that occupies the southeastern part of Negros region.
Assume you are based in Manila, the capital of the Philippines. If your destination is Negros Occidental, you will be flying for almost an hour from Manila to Bogolod city.
On the other hand, if you are heading to Negros Oriental province, your flight from Manila takes 90 minutes to land in Dumaguete city.
Alternatively, you can reach Negros in a quicker time if your headquarters is Cebu city in Cebu Island.
The airports at both the cities in Negros are international airports.
Sea passage to Negros from Manila.
If you like to cruise the Cebu Sea, a ferry will dock at Bogolod city in just eighteen hours from Manila,
Bus Travel to Negros from Manila:
Yes, you can enjoy both the road and water travel if you choose to go to Bogolod by bus from Manila. The duration is 20 hours.
If your wallet is bulging, you can always hire a cab from Manila to go to any one of the Negros provinces.
Tourist attractions in Negros.
Negros's tourist attractions are several that include:
Waterfalls
Local festivals
Wildlife watching
Visiting nearby islands and islets
Beautiful beaches
Water sports such as scuba diving and snorkeling
18 BEST Things to Do in Negros Island
Casaroro Waterfall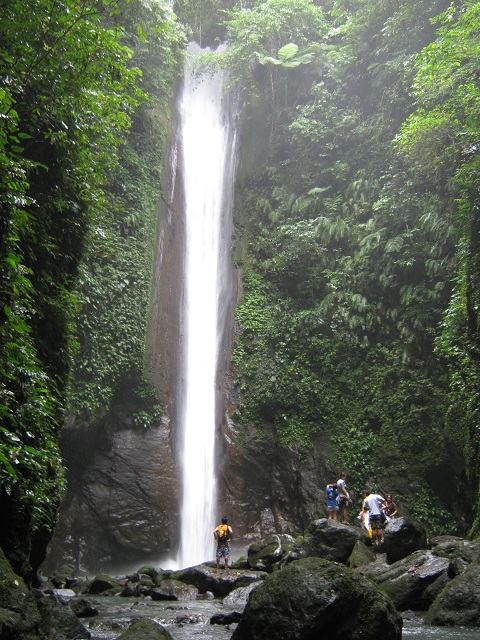 Just travel for 10 km from Dumaguete City to reach Valencia, a small town in this province.  The water is falling from a height of a mammoth 100 feet.
Waterfalls in islands are usually hidden behind thick jungles and steep rocks. They are one of the top identities of any island.  Casaroro waterfall is quite voluminous to create a giant roar as it falls on the rocks far below.
As this waterfall is quite tall among the cliffs, you have to strain yourself quite a lot to climb 350 steps staircase to a view of the Casaroro waterfall, one of the best attractions on Negros. The thick jungle settings are sure to steal your heart.
Other attractions in Valencia town:
Being hilly geography, Valencia town in Negros Oriental has several beautiful attractions.
Tejero Highland Resort and Adventure Park, Valencia, Dumaguete City.
An adventure park with numerous activities that pull adventurous tourists from all over the Philippines is certainly one of the major attractions in Negros. It helps the tourism for the twin provinces of the Philippines.
There are quite a few water slides, a zipline, a couple of swimming pools with a diving facility, and above all the segway that we love to ride in the park.
An exciting water-based adventure that is totally new in the world is 'aqua zorb'. Zorbing is a fun game wherein, you get into a transparent sphere and roll the sphere from within.
Generally, zorbing is offered on solid ground. An aqua zorb is unique in the sense, your sphere is set to float on water. You literally crawl on the water but from inside zorb.
Here, watch this short video to understand how an aqua zorb works.
Isn't it a fun adventure on water? It surely is one of the finest attractions in Negros.
Bath in natural thermal springs
The mountains in Valencia have several natural thermal springs that possess medicinal properties.  They are called Red Rock Hot Springs. A half-hour drive by car from Dumaguete City will take you to the sight of Red Rock Hot Springs.
Pulangbato Falls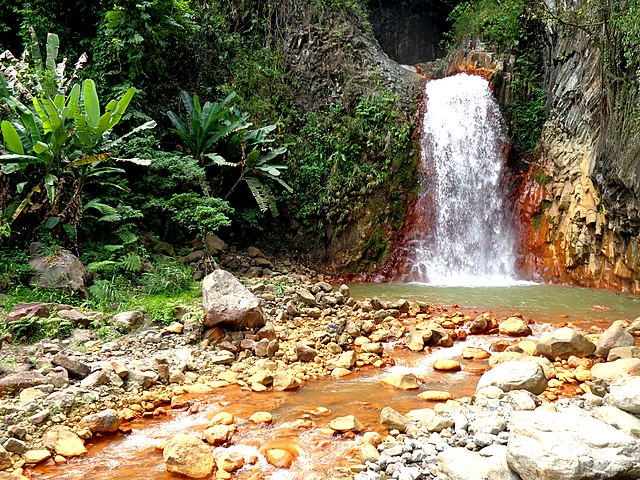 You have to marvel at nature here. The Red Rock Hot Springs are located very close to the cool Pulangbato waterfalls.
The local Negrenses call this waterfall Malabo Falls. This waterfall and the thermal pool are two of the lovely attractions in Negros.
Actually, the waterfalls (twins) vary in the quality of the water. While one waterfall's water is clean and potable, the other water is red in color due to the presence of sulfur. I find it odd because sulfur does not cause the water to become red and only iron has that quality.
Pulangbato Falls' height is 50 feet and is falling from Mount Talini, a volcanic mountain.
Kipot Waterfalls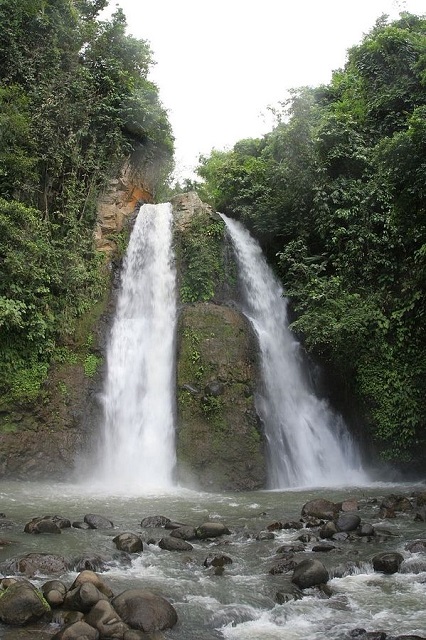 Here is one more twin falls in Negros. They are located in Bago city, Negros Occidental.
Since the island is very large, you have to travel substantially to move between both the provinces of Negros. You have to depend on a taxi to move around this Philippines Island.
I read there is a cottage nearby for those who want to stay overnight to listen to the sound of the waterfalls.
Negros Museum
Negros has a rich history. You must be aware that the entire Philippines Islands were once under the rule of Spain.
The exhibits in the museum throw light on the lifestyle of the Negrenses through their old houses, wooden furniture, and their artworks.
This is one of the attractions of Negros Occidental province.
Visit an active volcano in Negros
The name of the volcano is Kanloon (aka Canloon) whose carter is standing at an altitude of 8000 feet. Since you may be staying in Bacolod City, you can go to see the volcano and return to your hotel in just two hours as the Kanloon mountain is only 30 minutes drive away from Bacolod.
The volcano is a haven for hikers and nature lover love to roam around the Kanloon National Park within which the volcano stands. Hikers choose a trail based on their favorite color. Yes, the different hiking trails are named Red, Yellow, and Blue trail for reasons unknown.
Kanloon volcano has been consistent in its eruptions. The last eruption was reported in 2020, March.
Strike a conversation with your local guide and he will narrate interesting myths and beliefs surrounding the Kanloon volcano.
Interesting Fact:
Do you know there are as many 27 volcanoes in the Philippines? Hey buddy, all the 27 volcanoes are active. This must be surely the capital of volcanoes in the world.
Bird Watching in Negros Island
The town named Pulupandan in northern Negros Occidental is known as a bird-watching paradise. As a matter of fact, the Government has established a sanctuary for birds.
Due to the proximity of Guimaras Strait, the bird sanctuary is a habitat for the majority of seabirds. In spite of the Philippines' unchanging climate, some birds come here, migrating from various other places including Japan.
Some of the birds that one can spot and identify on the Negros are:
Grey Heron
Whistling duck
March Sandpiper ( the ground is swampy here)
Purple Heron
Black-winged Stilt
A few species of Tern
All these are aqua-birds.
Pulupandan bird sanctuary is located close to Bacolod City in Negros Occidental and is one of the main attractions in Negros.
Note:
Hire a guide for easy identification of birds.
Visiting nearby smaller islands of Negros
As an island of Visayas archipelago, Negros is surrounded by several stunning islands that remain unspoiled by urbanization. They are all worth visiting for their isolated virgin beaches.
I am sure your hotel reception desk can make some arrangements for you with a guide to go around the surrounding islands that include:
Lakawan Island
Jomabo Island
Apo Island
University City
Look at the stunning architecture of university buildings in University City.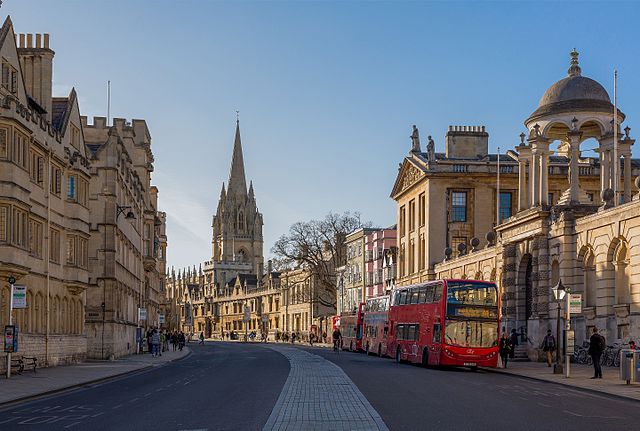 It is a center for colleges and universities. Surely, Negros is a highly developed island in the Philippines.
Refugio Island
Danjugan Island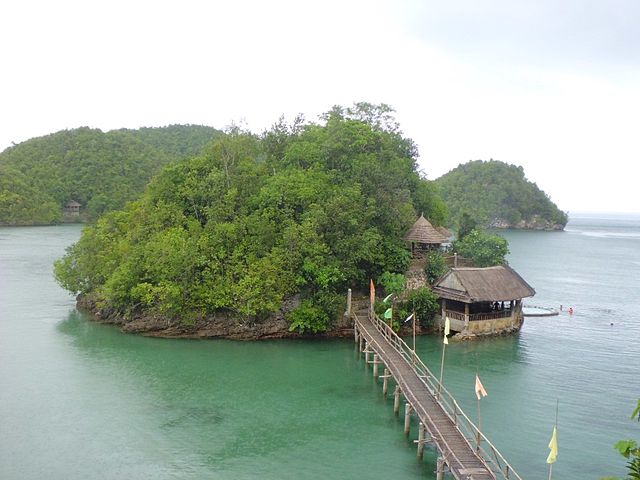 The birds of Don Archipelago
I think you require two full days to see around Don archipelago in spite of the fact that you will be visiting only one of the islands called Bantayan.
Ruddy Turnstone
Black-tailed Godwit
Striated Heron
I would pay for my trip to Negros Island just to capture this incredible seabird in my camera. OMG! I can't take my eyes off this bird.
White-Collared Kingfisher
The presence of thick mangrove forests and groves of coconut trees act as wonderful habitats for the water birds.
Coral Identification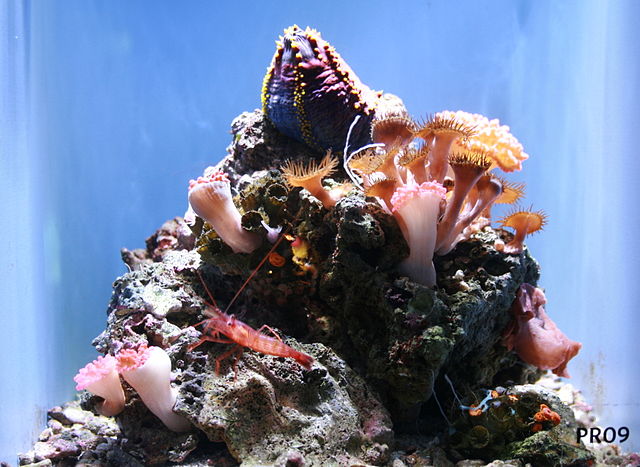 In addition to bird watching, the Bantayan Island is known for "Coral Watching'. There are as many as five hundred varieties of corals are recorded.
I don't think even a passionate scuba diver can aim to count all these 500 varieties of Coral reefs.
Brightly colored Starfish
Do I need to say more after seeing these starfish in red, purple, blue, and golden brown?
After reading all the attractions of Bantayan Island, my advice for allocating two full days for sightseeing is rightly justified-eh?
Tañon Strait
It is a breathtaking water body that is linking the Visayan Sea and the Bohol Sea. In addition, the strait separates the two major Philippines Islands; Negros and Cebu.
Astonishingly, the Tenon Strait is 160 km long. Generally, straits are much smaller in length and width.
Lake Balanan, Negros Oriental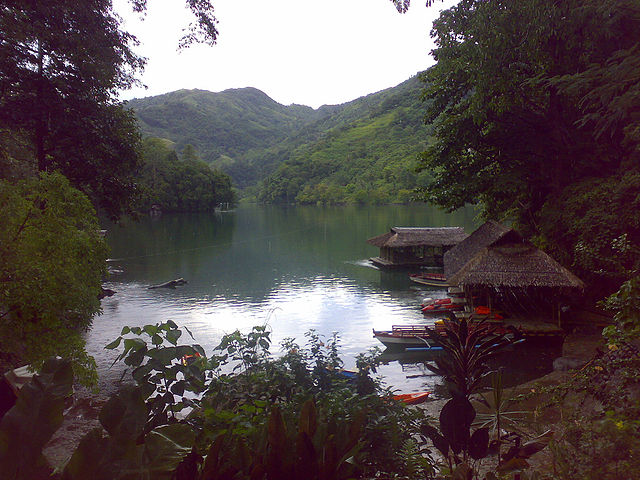 What a scenic lake!  It is surrounded by hills and dense foliage that is ideal for a range of wildlife to live here.
It is one of the spectacular attractions in Negros Occidental province.
Being a freshwater lake, it is fed by several small rivers and all the confluences form attractive creeks.
Incidentally, Lake Balanan was the outcome of an earthquake in 1925.
Balinsasayao Twin Lakes Natural Park
The twin lakes are:
Lake Balinsasayao
Lake Danao
These two lakes are craters implying, they are naturally formed freshwater lakes after a volcanic eruption.
Both the lakes are separated by a volcanic mountain ridge called Mount Talinis. On all their four sides, there are mountains.
Conveniently, this extraordinary scenic spot is not far from Dumaguete, the capital Negros Oriental province.
The combined area of the twin lakes is a whopping 19,900 acres!
The entire Balinsasayao Twin Lakes Natural Park is surrounded by the Mount Talinis range.
As I mentioned before, the whole lake area act as a wonderful habitat for a range of birds, reptiles, and insects.
To name only a few bird species, I mention:
Negros Bleeding Heart because of a red patch over the heart
Wrinkled Hornbill
Visayan Hornbill
To give company and competition to these birds' food and prey are two giant species of bats.
San Sebastian Cathedral
The cathedral is certainly imposing. It must have been built quite long ago. Let me see the year of construction.
Hmm… it was in 1933, the cathedral was completed.
Look at the cathedral's interiors! Looks neat and spacious.
Beat Beaches in Negros
Both the Negros provinces have splendid beaches that are the prime attractions in Negros.
I mention the names of some important beaches and their location.
Sugar Beach-Negros Occidental
Cadiz Beach-Negros Occidental
Poblacian Beach-Negros OCcidental
Punta Bella Beach- Negros Occidental
Hidden Beach-Negros Oriental
Silliman Beach-Negros Oriental
Apo Island Marine Reserve
The Philippines ' long coastline is measured and recorded publicly. It is an incredibly long coastline measuring a little over 36,000 km!
This is taken into consideration the length of 7,640 islands and islets in the Philippines.
It is no wonder the marine creatures' species and the number of coral varieties are neighboring islands' envy.
Much of the fish and coral species numbering 650 and 400 respectively can be seen in Apo Island that is located just 7 km from the southern end of Negros Island.
Because of such a large number of marine lives, they are protected under the Apo Island Marine Reserve. Though this is a protected area, scuba divers and snorkelers are allowed to dive and float in the Mindoro Strait.
Since the site of the marine sanctuary is one of the popular diving attractions in Negros, a few resorts have come up close to the sea.
Fact:
Do you know that Apo Island is among the top 100 scuba diving sites in the world for a great range of coral species?
Manjuyod White Sand Bar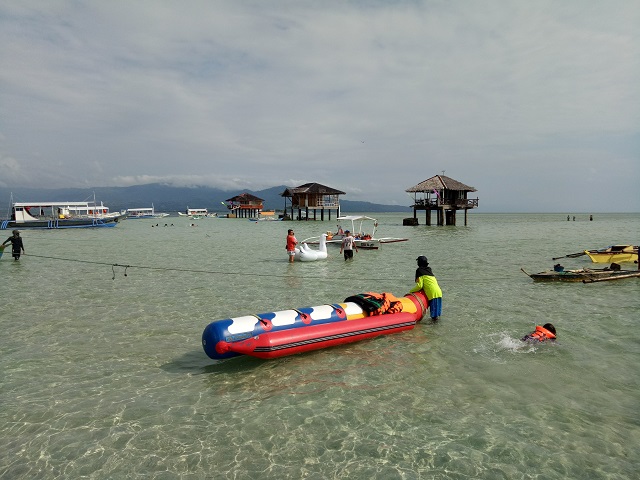 I admit I can't locate the sandbar but the Bais Bay as it is known in Negros Oriental is one of the must-visit attractions in Negros.
I think the sandbar is visible only during the low tides.
There are overwater bungalows and quite a handful of water sports, the prime among them is a ride on the inflatables (banana boat).
Best Resorts to stay in Negros
For all ranges of budgets, there are hotels that dot the seashores of Negros but the resorts are naturally for the rich and famous. I would add the celebrities of bold and beautiful also that book the splendid well in advance.
One of the highly booked resorts in Negros Occidental is called "Perth Paradise Resort" in Sipalay city.
Here is a short video clip of the Perth Paradise Resort.
Are you now looking how to spend the rest of your life in this 'out of the world' location? What else can you name this resort but 'paradise'?
Sipalay City is the home to another of the stunning resorts in Negros Island's Occidental province.
Though the Tinagong Dagat Resort is built in a vantage location with world-class amenities and luxuries, it is slightly cheaper when compared to the Perth Paradise Resort.
Tinagong Dagat Resort in Sipalay is a tough competitor to Perth Paradise.
The resort has a unique trait. It is spread over a few islets but each one is interconnected by a wooden bridge.
More hotels to stay in Negros:
Sea Dream Resorts
Vida Homes Condo Resort
North Tourist Inn
L'Fisher Hotel Bacolod Opens in new window
Stay Amare Villa Maria 1 Opens in new window
What are the Negros specialty foods?
Seafood in an Asian avatar will hook you to the Philippines fare.
KBL (Kadios, Baboy and Langka )
Strangely, a lengthy name on the menu card in the Philippines. Even the ingredients sound exotic in the stew. It contains baby pork and pigeon peas! What a combination!
I have not finished surprising you, man. The third ingredient of the soup is jackfruit!
More ingredients follow.
Lemon Grass
Leaves of Sweet Potatoes
Apart from seafood, no other dish attracted my fancy. The usual chicken skewers, myriad seafood soups that smell heavily of a fish sauce are served everywhere.
Coffee is largely grown in the Philippines. You get to drink several flavors of coffee in Negros too where sweetened snacks are sold in plenty as, after all, Negros is the 'sugar bowl' of the Philippines.
So, Negros Island tour must be on your long list of travel wishes. For once, forget about Singapore or Taiwan and head to Philippines. Plan for a week-long trip.