5 Locations to Spot the Penguins in New Zealand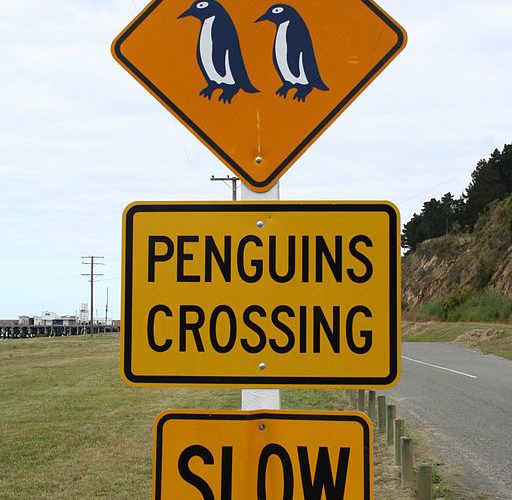 Penguins enthrall all of us without exception. We like the way they walk, a sort of funny ambling across the mainland before they happily plunge into the ice-cold sea. Another aspect I noticed about penguin is they don't (or can't) look at you directly. They seem to ignore another living being when they are on land. It's just my observation.Here are few location to Spot the Penguins.
We all want to see penguin but we think they can be seen only in Antarctic Circle. We are wrong. Most of the penguin species (17 species) live in the southern hemisphere; that is south of equator north of which lives the Galapagos penguins.
New Zealand is one of the countries in the southern hemisphere and hence, we can see penguins in many places of New Zealand where another major wildlife attraction is the Kiwi. There is also the majestic and lovely albatross.
Now, let us get to know those five places in New Zealand where we can see penguins. Before that, please note that there are 17 species of penguins in the world. For us, they all look alike, white inner body, black back and flaps and yellow beak. However, there are differences among them.
Since New Zealand is home to only three species, let us know their names.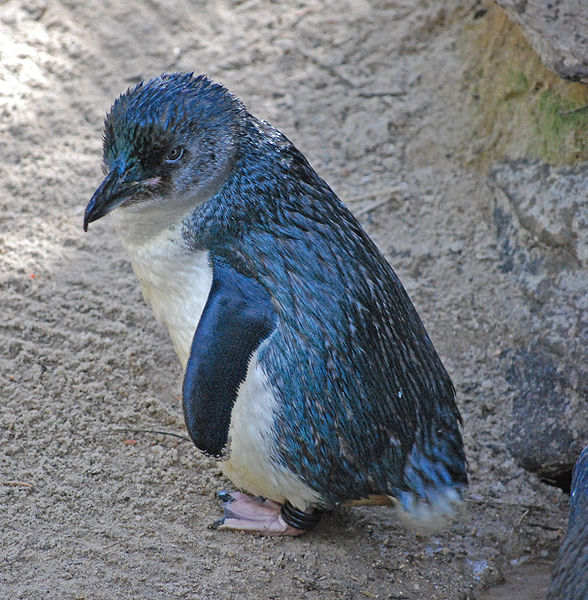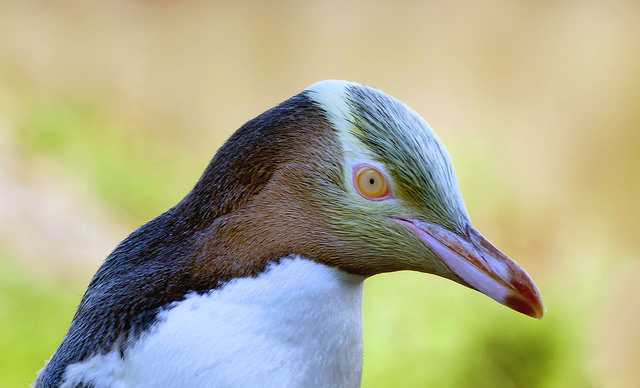 Fiordland-crested penguin.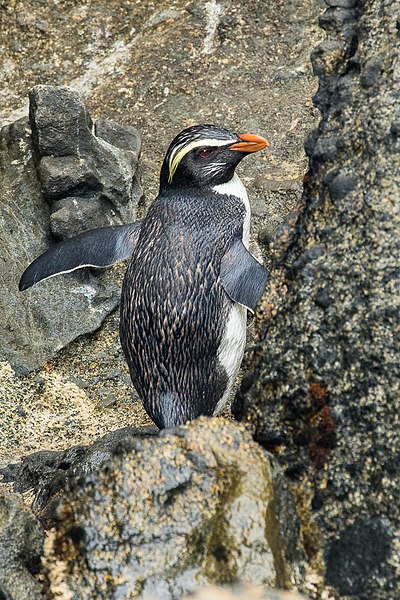 Five Spot the Penguins locations in South Island, New Zealand.
Milford Sound, New Zealand
This is where we can spot the slightly beautiful crested penguins.
The video was shot in Harrisons Cove, Milford Sound, New Zealand.
Milford Sound is located on the South Island. New Zealand. The South Island is where all the tourist attractions of New Zealand are found. Milford Sound is natural fiord (fjord) that is an ideal home for several rare marine life such as:
Fur seal
Crested Penguins

Black Coral

Dolphins
After watching crested penguins from a relatively safe distance, you can take a full boat tour to watch other marine life before exploring the rain forests on the mainland. You will be pleasantly surprised to see hidden waterfalls inside the woods. If you are on a guided tour of Milford Sound, you will be shown the Stirling and Bowen Falls.
Trivia:
Penguins live in colonies of thousand birds.
Spot the Penguins at Bank Peninsula, South Island, New Zealand
It lies on the east coast of the south island and is quite big in area. It measures up to 1,150 sq.km. Hmmm. That is huge for a peninsula that is part of an island.
The little blue penguins can be found on the Banks Peninsula that is located 80lkm south of Christchurch, one of the big cities in the south island, New Zealand.
The blue penguins are found in large numbers in the south island, New Zealand. To watch them a little closer, book a seat in Akaroa boat tour, Banks Peninsula.  The drive from Christchurch to Akaroa is said to be scenic. You can cover the distance (about 80 km) in about 100 minutes.
Spot the Penguins at Oamaru, South Island, New Zealand
Yes, I agree it is not well known and also not on the route map of frequent tourists to New Zealand. Nevertheless, the penguins, both the blue penguin and the yellow-eyed penguins love Oamaru which is part of North Otago and is situated in Waitaki District.
Are you familiar with Dunedin, a big city in South Island, New Zealand? Oamaru is located 120 km from Dunedin. The best time to spot the funny penguins is just after sunset but before darkness set in. This is the time when the penguins return to the shore (Blue Penguin colony) after a full day of fishing.
Watch the blue penguins swimming back to their nightlife.
It is because of this blue penguin colony, Oamaru is called as the Penguin City.
There is a viewpoint in Bushy beach in Oamaru from where also it is possible to spot the yellow-eyed penguin with the help of binoculars. The observation point is situated on a cliff conveniently.
Spot Penguins at Dunedin, South Island, New Zealand
Dunedin located on the southeast of South Island, New Zealand is fairly well occupied by students and yellow-eyed penguin.  One can also find a large settlement of Scotsmen who seem to have befriended the settlement of yellow-eyed penguin. When you have had a satisfying photo session with penguins, you can turn your attention to Victorian architecture in Dunedin city.
Next day, you can return to the Tunnel Beach to watch flocks of loud albatross and sea lions. You ask for the Royal Albatross Centre that organizes "Little Blue Penguin viewing tours" every evening from Taiaroa Head. Of course, you can also spot a school of Albatross when you are unlucky to see penguin.
Stewart Island, New Zealand
This large 1,745 sq.km island is detached from the South Island, New Zealand. One can reach this island by ferry in about an hour from Bluff, the last coastal city in South Island. The ferry will take you across the Foveaux Strait.
Here is a very interesting fact about Stewart Island. Its total population was only 380 as of 2013. At that time, there were more Kiwis than human beings.
Stewart Island's beaches littered with mini boulders, the deal places for the penguin to lay their eggs and nest. You can spot both the blue penguin and the rare yellow-eyed penguins hopping clumsily over the rocks.
Oban is the only decent town in Stewart Island.
Ulva Island is a little distance away from Stewart Island. This isolated and uninhabited island is a haven for penguins, albatrosses, kiwis.
There are some more beaches in New Zealand to spot the penguins.
Marlborough Sounds
Munro Beach-spot the rare Fiordland-crested penguin
Curio Bay, Catlins
Caroline Bay, Timaru