6 Italian Island That You Should Know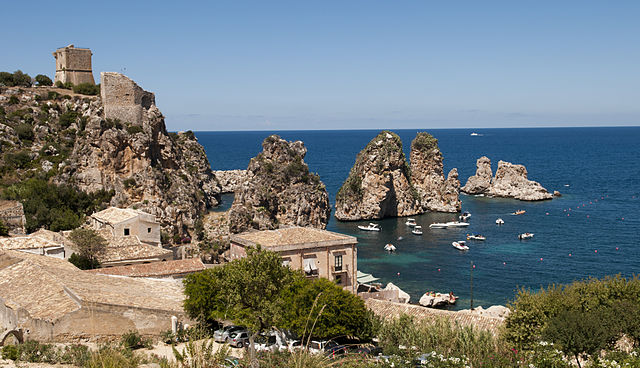 I once heard that Italy which has several beautiful islands attracts more tourists than Switzerland and France that I believed to possess the maximum number of sightseeing places in Europe. Do you join me in that belief?
We both are wrong; Italy is ranked at the top of European tourist destinations than other European countries. I then guessed it to be right as Italy is where the Vatican is, the world's headquarters for Christians.
Then, there is always the Rome, probably the world's richest place historically. Roman history, their culture, and beliefs have made a profound role in the way we live today.
Do you know there are more than 80 picturesque islands that belong to Italy officially?  The well known Sicily and Venice too are part of 80 islands of Italy. If you want to get to know Italy, then, you must visit all its islands to experience the real taste of Italy which offers diverse climate, food, attractions, landscapes, and beliefs.
Oh yes, you cannot discount other beautiful places in Italy that are:
Venice
Florence
Pisa
Tuscan
Amalfi coast
Verona
Siena
Turin
Sicily
Cinque Terre
Capri
Mount Vesuvius
Ravenna
Sardinia
Naples
I bet both France and Switzerland's tourist attractions do not match what Italy offers.
Let us get to know some of the best islands off Italy coast in the Tyrrhenian Sea, the Mediterranean Sea, and the Adriatic Sea.
Elba Island, Italy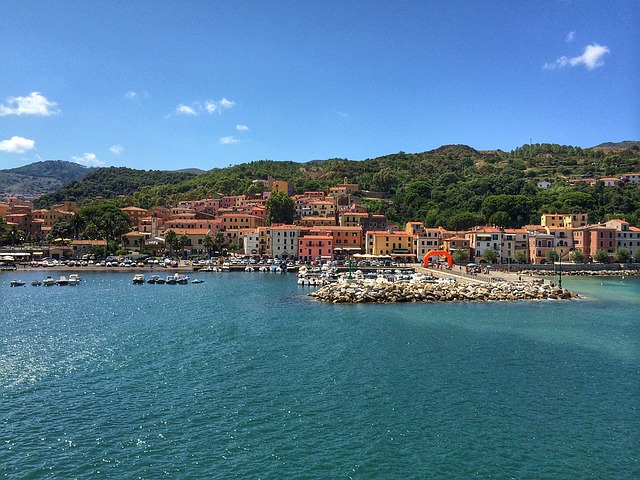 Elba is in the Tuscan region of Italy, located in the Tyrrhenian Sea's Tuscan Archipelago. It has earned a place in the history books when the legendary Napoleon chose Elba as his place of exile during 1814 and 1815. There is still a museum that tells you stories about the late French Emperor.
Elba is one of the biggest Italian Islands comprising an area of 224 Sq.Km. Tourists love the 50+ beaches of Elba Island, Italy.
Panarea Island, Italy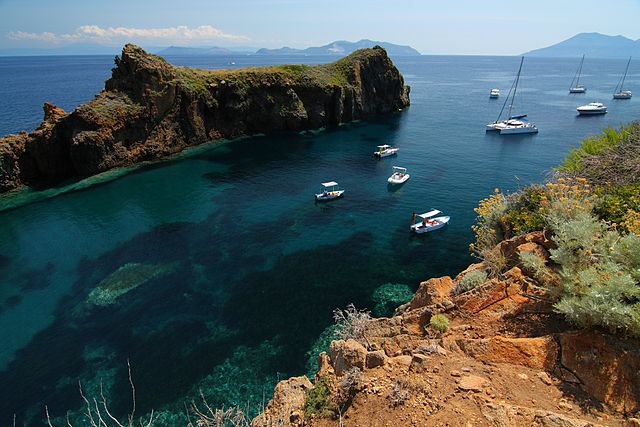 I am sure you know the volcanic Sicily and its surroundings. Well, Panarea Island is located close to Sicily in the Tyrrhenian Sea. There is a group of islands in the Aeolian archipelago. Here is an interesting piece of information for those who would like to know the various Gods that the ancient Romans worshipped.
The God of wind was known as 'Aeolus' and the residents of the Aeolian Islands are called Aeolian.
Panarea Island is the smallest of the Aeolian Islands. Because of its unspoiled beauty and thin population, it is a favorite weekend destination for the rich and famous; the bold and beautiful. That reminds me of Capri Island in Italy's Bay of Naples.
Since there are only 200 permanent residents in Panarea Island and the small size of it, there are no cars there. However, mobility inside this tiny Italian island is possible with golf carts and electric-powered bikes. Nothing is cultivated in Panarea.
Do you feel like visiting such an ideal island?
Ischia Island, Italy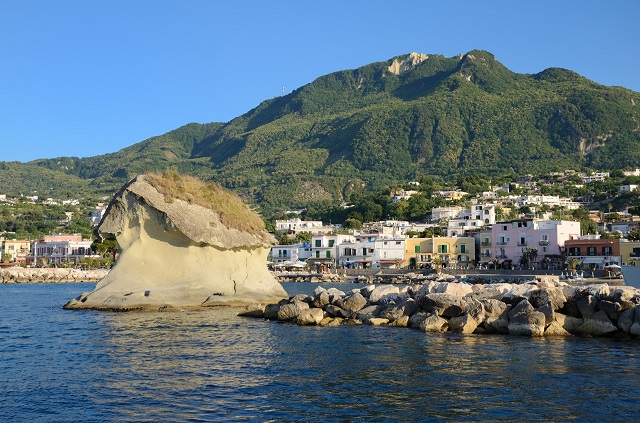 The Gulf of Naples is the link to the Mediterranean sea and the volcanic Ischia island is found on the Gulf of Naples. As it is volcanic in nature, Ischia island is known to comprise of several hot springs that are brimming with thermal waters which are said to contain minerals.
In order to see the bubbling hot water, you must visit the Maronti Beach. Archeologists believe that the seabed houses several Roman ruins off the Cartaromana Beach.
The Ischia island is a hilly region, some of the hills are volcanic but are dormant now. The prime attraction of volcanic mountain is the 2600 feet tall Mount Epomeo.
Other tourist attractions in Ischia island are:
Giardini Ravino botanical garden
Castello Aragonese castle
Guervera Tower, a 15th-century fortress that is considered as the prominent landmark of Ischia island, Italy.
Sardinia Island, Italy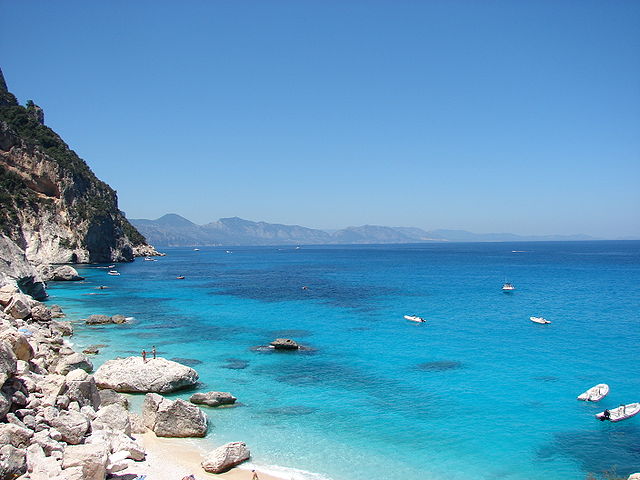 Next to Elba, Sardinia is the most visited island in Italy because of its incredibly lengthy beach that runs for approximately 2000 km! Wow! That must be LLLLLONG!
Surprisingly, Sardinia is also known to comprise of picturesque mountains overlooking the sea below. This paved way for several trekking trails to be developed to attract adventure travelers.
Sardinia is also known for "Nuraghi", a kind of ruins that are said to belong to the Bronze Age that can be traced back to 1500 B.C.
Sardinia is prominently located in the Tyrrhenian Sea. Of all its beaches, the most picturesque beach is known as La Pelosa. The shallow water of the beach makes Sardinia convenient for swimming and snorkeling and even kayaking which is generally not possible is sea water.
Sicily, Italy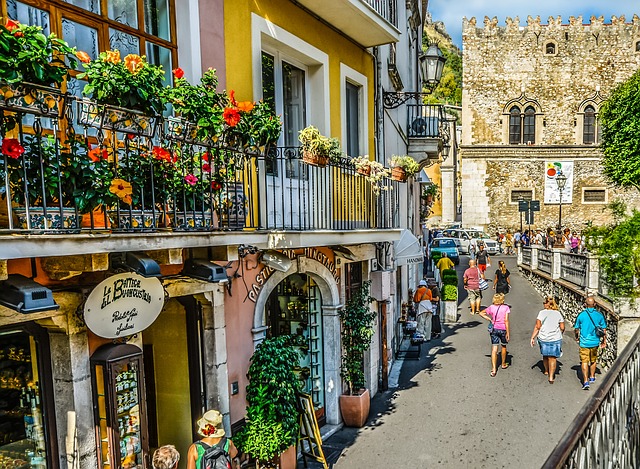 Oh yes, Sicily that we all have heard about it because of …well, I am afraid to spell it and you know why. However, I am not afraid to mention the foremost attraction of Sicily and that is Mount Etna one of the volcanoes in the world that wants to see Italy frequently and thus erupts. Look at the video of Mount Etna's ferocious eruption.
OMG! Doesn't it look angry, spewing molten lava?
When Mount Etna is calm, tourists to this Italian island of Sicily take a walk along the volcano's base and even go up to the craters. Nearby Mount Etna is a national park called the Parco dell'Etna.
Capri Island, Italy
First, watch a short video clip below from beginning to end.
You just entered the Blue Grotto in Capri island, Italy. There is a cave located in the Gulf of Naples, where you have to go in a boat to gasp at the sight of a dreamy electric blue sea water lit by the sunlight.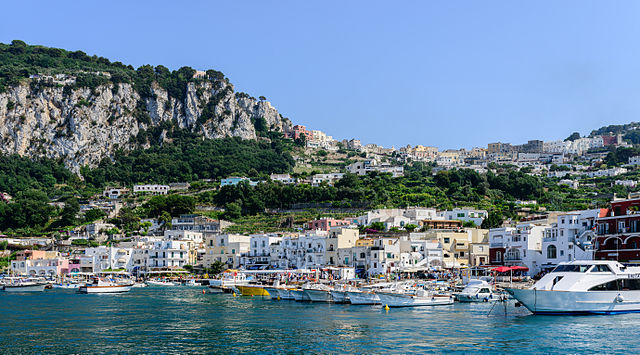 Capri island in Italy's Bay of Naples is a tourist friendly island with high-end hotels, great shops selling the famous Italian designer shoes and belts, heady perfumes and a range of restaurants selling all the famous Italian cuisine that we all crave for.
Another biggest attraction in Capri is the remains of the Roman Emperor Tiberius who is said to have died here in 37 A.D.
I intend to blog about every one of these Italian islands in detail covering their hotels, restaurants, how to reach them from the nearest city, local food, and what one can shop, etc.
Stay tuned till then.