8 Less Crowded Asian Islands to Explore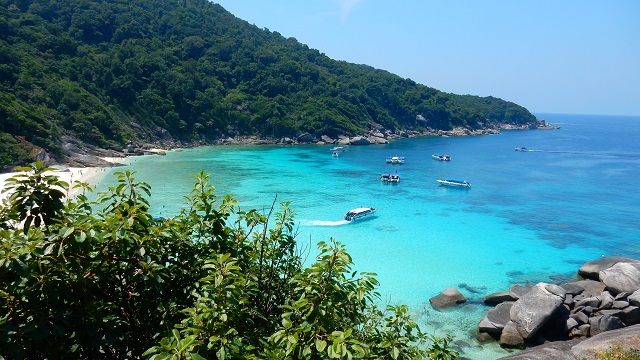 Get to know these 8 most beautiful but less crowded Asian islands.
Island escape during summer is popular among holidaymakers all over the world. People in Europe mostly visit European Islands because of familiar climatic conditions.
Americans invariably fly to the Hawaiian Islands while the Australians escape to the South Pacific Islands and Oceania that include Micronesia, Polynesia, Fiji, and Tuvalu.
Africans generally do not go out of their continent except the South Africans.
Asians have a wide range of options to choose an island as a summer escape destination. European islands also lure them but they are expensive in most cases.
They are left with choosing less crowded Asian Islands for their holiday. However, the majority of the Asian Islands such as Bali, Palawan, Philippines always too crowded.
List of 8 Less Crowded Asian Islands to Visit

I have compiled a list of 8 Asian Islands that are less crowded. The lesser tourists mean the accommodations are also affordable.
Therefore, here are 8 Less Crowded Asian Islands for your perusal.
Tioman Island, Malaysia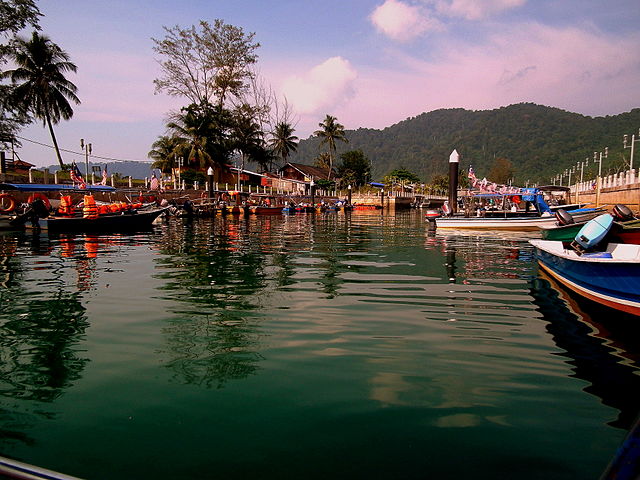 Tioman Island, a Less Crowded Asian Islands of Malaysia, is a fairly big island. It measures 39×12 km by length and breadth respectively.
Though the island attracts a fewer number of tourists, don't assume there is nothing much do there. In fact, the activities to do and places to see in Tioman Island will engage you for two days. So, plan for a weekend trip to this Malaysian beauty.
The landscape is thickly wooded but the island is not thickly populated. In spite of that, tourists arrive from April to October. The rich marine life off the Coast of Tioman Island includes colorful reefs.
Wherever there are coral reefs, you can expect the site to become popular among scuba divers.
Tioman Island is also known for ideal wave conditions for surfing water sport.
In order to lure more tourists, the Malaysian Government has set up a duty-free shop in Tioman Island.
What to do in Tioman Island, Malaysia?
Visit Panuba Bay
See Minang Cove
As there is a resort in Minang Cove, you can opt to stay here and make it your base for two nights.
Visit Asah Waterfall
Bagus Retreat
Visit Juara Turtle Park
Go island hopping to nearby islands that include Tulai Island, Sepoi Island, Labas Island, Soyak Island, and Pulo Jehat.
Visit extremely beautiful beaches on Tioman Island. Their names are:
Nipah Beach
Salang Beach-for surfing and diving
Mukut Beach
Air Batang Beach
Genting Beach
Juara Beach
Reaching Tioman Island:
Opt for bus travel from Singapore. It is quick and hassles free.  Alternatively, you can hop into a bus from Kuala Lumpur that goes to a port town called Mersing.  From there, you can choose a sea voyage on a ferry that can deposit you on one of several beautiful beaches of Tioman Island.
Less Crowded Asian Islands: Similan Islands, Thailand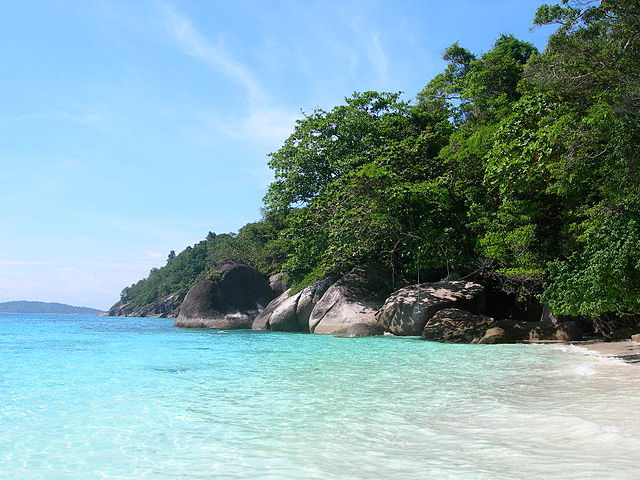 It is a chain of islands located in the Andaman Sea. The Similan Islands archipelago is part of Thailand's Phang Nga province.
Similan Islands comprise a total of 11 islands. Of them, only 6 islands are important for tourism. They are:
Ko Similan
Ko Bangu
The Ko Payu
Ko Miang
The Ko Payang
Ko Huyong
I think these names are Malay.
Similan Island's undersea creatures are rich and they attract avid scuba divers and beginners of snorkeling.
As a sample, look at this beautiful fish called "BannerFish"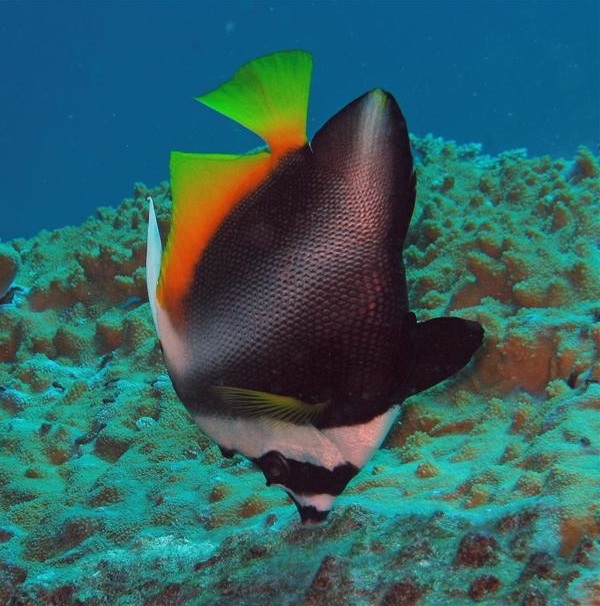 For more fish and coral reef species in Similan Islands, watch a video below.
Join other tourists and visit all the islands of Similan archipelago.
Reaching Similan Islands:
Go to Phuket first by plane from Kuala Lumpur. From Phuket, ferries ply to Similan Island. The 85 km distance covered in about three hours by a ferry.
It is advised to plan for a day trip to less crowded Similan Islands from Phuket that has better hotels and restaurants. In addition, Phuket is well connected with flights from most of the Asian countries including Taiwan Island.
Lampi Island, Myanmar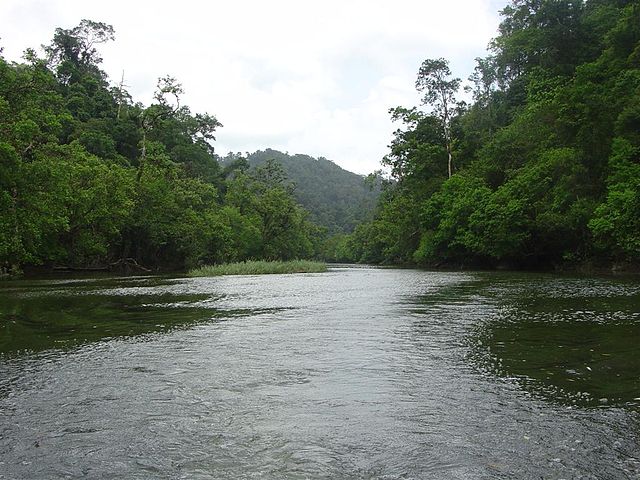 I am sure you are hearing this name "Lampi Island' for the first time. That rarity itself is proof that this island in Myanmar is an less crowded island paradise.
Lamp Island is one of the largest islands of an archipelago by the name "Mergui". Can you guess how many islands are in the Mergui archipelago that belongs to Mynamar ( formerly Burmah)?
Mergui archipelago comprises a mammoth 800 islands and islets!
Lamp Island's biggest reason for visitors is its national marine park.
The underwater creatures and flora attract tourists from India, Japan, China, and SriLanka.
Snorkelers too get into the water to see dugong (sea cow), coral reefs, green sea turtles, hawksbill turtles, Oldham's leaf turtle, and seagrass.
The rarely sighted 'water monitor' is found near the mangrove forests in Lampi Island.
The presence of dense, evergreen mangrove forest is a habitat for several birds and reptiles.
Not only marine-life buffs visit Lampi Island but also wildlife enthusiasts.
Wildlife spotted in Lampi less crowded Asian island includes:
Asian palm civet
Northern pig-tailed macaque
Lungur
Flying squirrel
Wild Boar
How to go to Lampi Island, Myanmar?
Surprisingly, you can reach this Asian Islands quickly from Thailand due to proximity. In just 20 minutes, you can cross over sea passage from Thailand to disembark in Lampi Island.
However, if you are already touring Myanmar, you can fly from Yangon to Lampi Island. The flying duration is three hours. You will land at Kawthaung town, the southern tip of Myanmar.
Adventure activities in Lampi Island include kayaking, boating, and snorkeling.
Koh Rong Island, Cambodia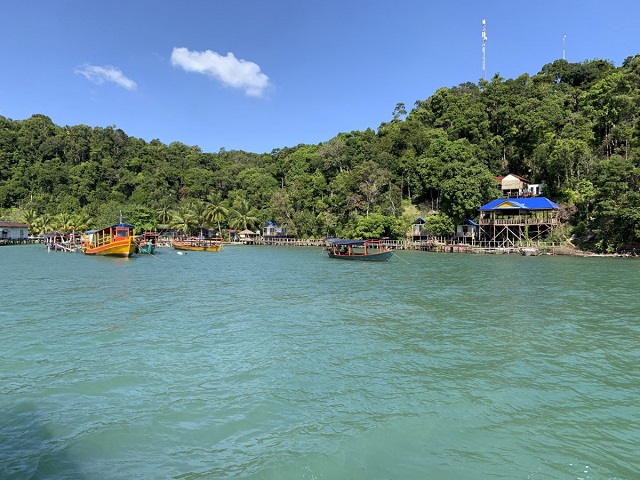 Again, this less-crowded Asian island must be new to you. I too have come across its name just two days ago.
Cambodian islands are all (60+ islands) are located in the Gulf of Thailand. Since all the islands of Cambodia are less-developed, they attract fewer visitors. It is all the more reason to visit a few of them. I recommend Koh Rong which shows signs of some tourism-friendly amenities.
Koh Rong Island, a beautiful island in Asia is blessed with white sand beaches surrounded by untouched natural eco-system.
Koh Rong's nightlife and late-night parties are also the main attraction factors.
You could notice a few adventure activities in Koh Rong Island that include scuba diving.
The accessibility to Koh Rong and its neighboring islands is rather easy because they are situated close to the mainland.
Speedboats take passengers from Cambodia's Sihanoukville, a port town. Since you will be staying in Phnom Penh, the capital of Cambodia, you can find bus connections to Sihanoukville.
Alternatively, you can find flights to Sihanoukville from Thailand and China too apart from Phnom Penh or Siam Reap.
You can witness the true rural life of Cambodians when you visit any of these Asian islands.
Wakatobi Islands, Indonesia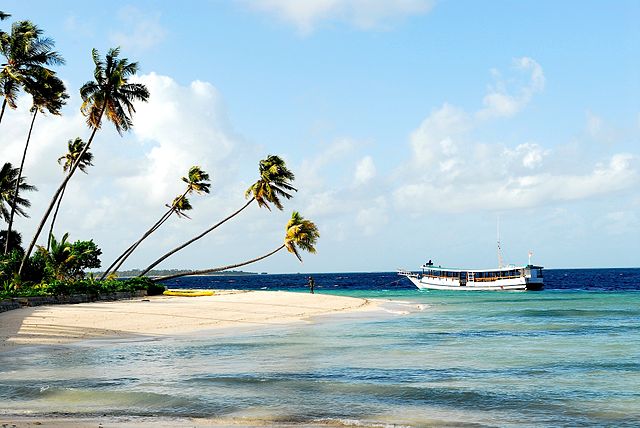 When it comes to less crowded Asian islands, the Indonesian islands and the Philippines have numerous virgin islands, some of which are even uninhabited.
The Wakatobi Islands archipelago has several islands and mainly coral reefs (over 700 species of coral reefs) that are rich in diversity.
Some of the major islands of Wakatobi that you can plan to visit are:
Wangi-Wangi
Binongko
Kaledupa
The marine flora and fauna of Wakatobi Islands lure avid scuba divers in large numbers. The divers surprised to find excellent facilities offered to them.
Less Crowded Asian Islands: Apo Island, the Philippines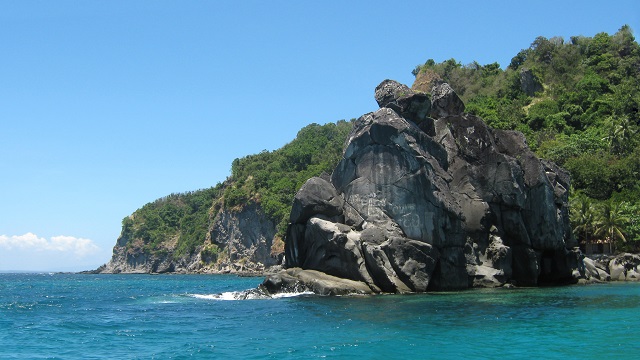 It is a tough job to pick an island out of the 7000+ islands of the Philippines. Definitely, hundreds of islands must see no tourist crowd at all.
Apo Island is known for its excellent marine flora and fauna in which divers and snorkelers are interested.
Apo Island's coral species (450 plus species) are famous all over the world. Even the Australians who have the Great Barrier Reef in their homeland are fascinated by the diverse coral reefs of the Philippines.
Dive right inside the video below and watch the spectacular marine life of Apo Island.
Bookmark Apo Island, one of the less crowded asian islands.
Cat Ba Island, Vietnam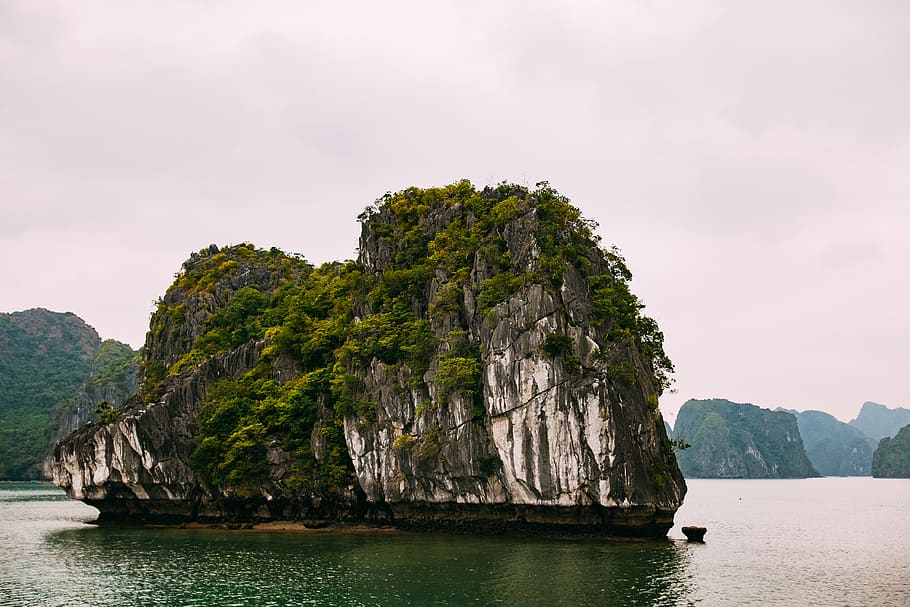 Do you know Vietnam lures island lovers with its 350 plus islands?
Cat Ba Island is one of the several less crowded Asian islands and is a big one. It is part of Ha Long Bay, a big tourist city in Vietnam.
With more than 100 hotels and resorts in various price range, Cat Ba Island attracts a large number of tourists, especially scuba divers.
Kayaking, caving, and mountaineering is actively pursued in Cat Ba Island that is located 150 km away from Hanoi.
Less Crowded Asian Islands: Con Dao Islands, Vietnam
Oh yes, these less-crowded sixteen Asian islands must be mentioned in the list of asian islands that is relatively free of the tourist crowd.
The Can Dao group of islands in Vietnam is rich in marine life. The fantastic and less-crowded beaches are fully yours to keep if you visit the islands during weekdays.
Apart from diving and snorkeling, you can walk through the famous rainforests of Vietnam that are always steaming with heat and humidity.
The extensive forest cover and the diverse coral reefs make these Vietnamese islands naturally beautiful.
Since the beaches of these Asian islands are almost deserted, you should know the names of some of the beautiful beaches of the Con Dao Islands.
An Hai Beach
Lo Voi Beach
Ong Dung beach
Dat Doc Beach.
How did you like the information regarding eight less-crowded Asian islands? I wanted to add one or two islands of Andaman and Nicobar but of late, all the islands of Andaman witness a surge of tourists almost throughout the year.