Travel guide to Kadmat Island in Lakshadweep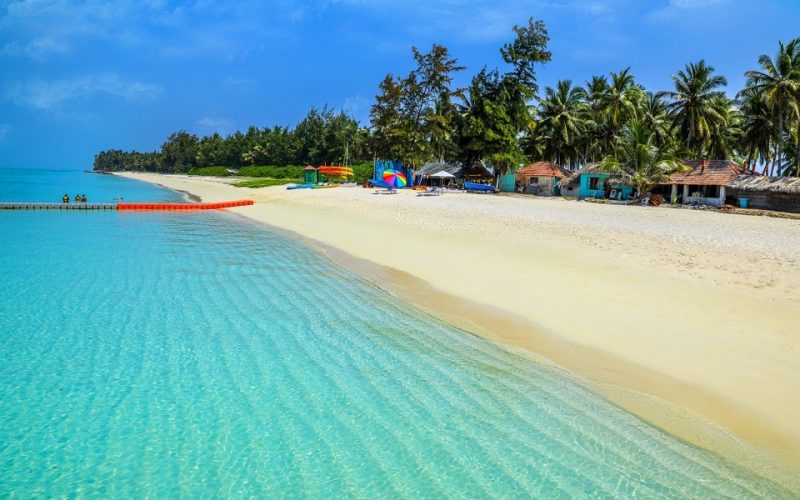 Lakshadweep archipelago is a union territory of India. This group of islands and atolls are located in the Laccadive sea, part of the Arabian sea. In the history books n India, the Lakshadweep islands are always mentioned as Lakshadweep and Minicoy Islands and Kadmat Island is one among them. The archipelago has two more groups of islets called Amindivi Islands and the Laccadive Islands.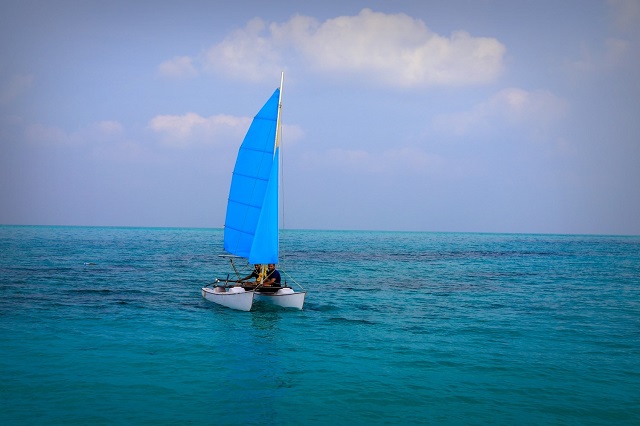 Though the Lakshadweep islands are pristine holiday destination, not many tourists visit them. It may be due to the lack of high-quality resorts and hotels. In addition, whatever limited lodging options that are available there, the food they provide is very basic.
Kavaratti island serves as the capital of Lakshadweep Islands.
The exact location of Lakshadweep Islands.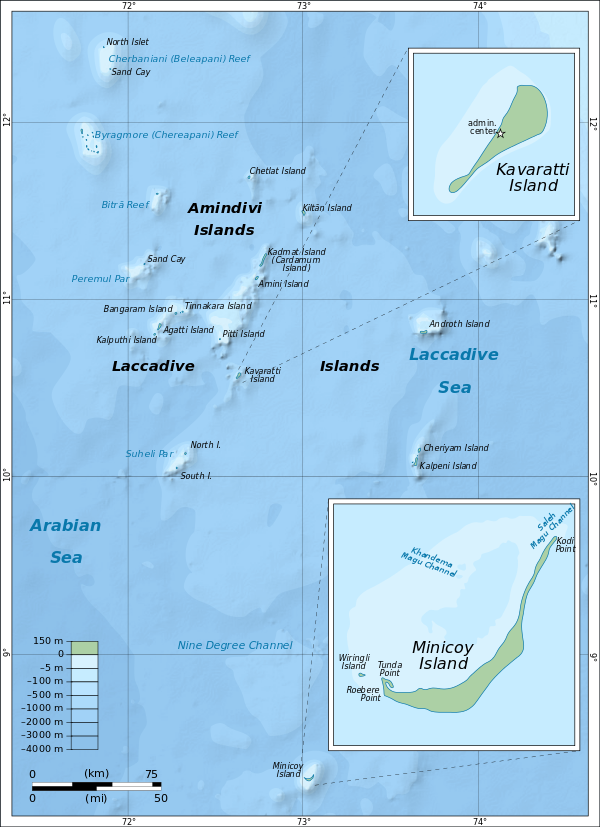 Lakshadweep archipelago is located in the Laccadive sea, off the Arabian coast of Kerala. Lakshadweep archipelago comprises of 36 islets or atolls. Not all of them are inhabited. People live in may be about 10 islets only.
Kadmat Island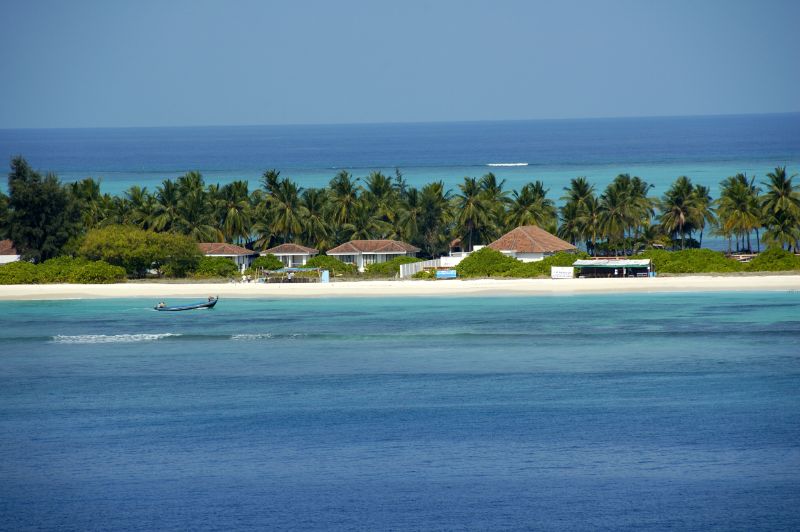 Kadmat island belongs to the Amindivi group of islands that are part of Lakshadweep Islands. It is also called as Cardamom Island. Kadmat island is a very small island but I believe it is the only inhabited island of the Amindivi archipelago.
It measures only 9 km in length and 1.5 km in breadth. That must be very cute indeed!
Kadmat island is ideally located close to the Lakshadweep capital Kavaratti Island, 67 km away.
Other attractive islands near Kadmat Island are:
Kiltan Island 32 km
Amini Island 5 km
How to reach Kadmat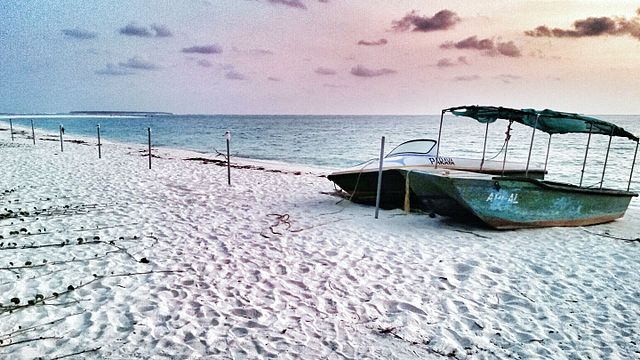 Since the Lakshadweep islands are located off the Kerala coast in India, the nearest international airport is at Cochin only that is about 400 km away on the eastern side.
You can take a ferry service from Cochin, Kerala, to go to the Kadmat Island. The sea ride takes 16 hours.
Alternatively, you can take a domestic flight to Agatti Island from Cochin. Once you land in Agatti, hop on to a boat and ride for 3 to 4 hours to dock at Kadmat Island.
Overview of Kadmat Island.
It is occupied by about 6000 people who have built up their own network of roads and other public utilities that include small tanks (ponds) and wells. There is also a school that offers classes up to higher secondary.
Attractions in Kadmat Island.
I assure you, there is not much in such a small island with a limited population. Nevertheless, it attracts tourists because, after all, it is an island that enchants a certain group of tourists who just can't resist setting foot on any island or islet. The less populated, the more attractive is the island for them.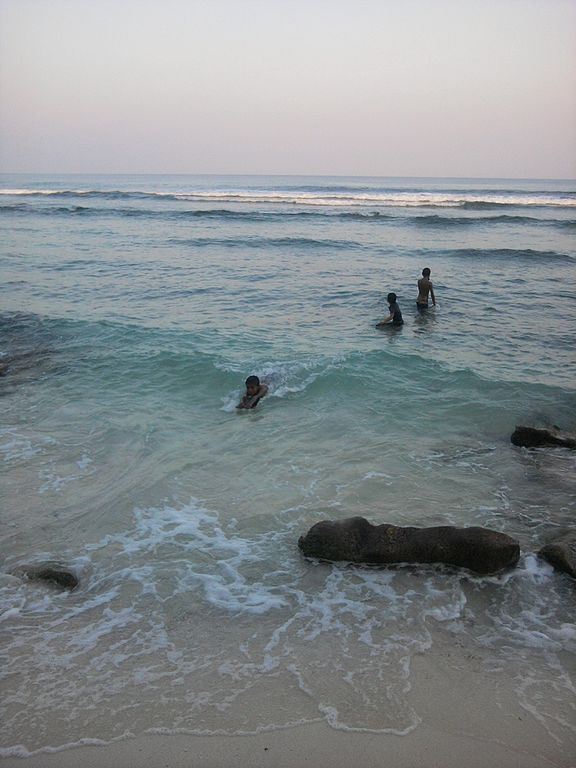 There are some basic water sports such as:
Kayaking
Snorkeling
Glass-bottomed boat riding
Scuba diving
Marine life spotted in the Island.
The majority of the marine life found in Kadmat island is several species of fish that include rays, sailfish, carangids, and tuna.
Sea turtles spotted in the sea off the Kadmat shores.
Other attractions
Mohiyudeen Mosque is an important landmark in Kadmat island.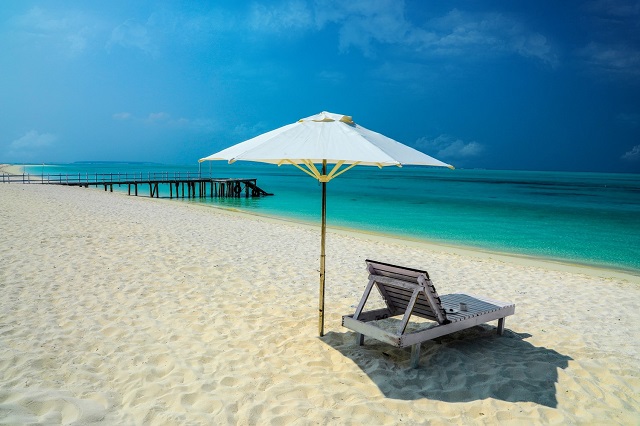 Since there is very little thing to do in Kadmat apart from lazing around the beach, you can visit other small atolls located not far away.
Andrott Island is a beautiful location that is about 110 km away.
Kavaratti island, being the capital of Lakshadweep is a popular destination.
The Agatti Island is 76 km away from where you reach the Kadmat by boat. Agatti Island is a smaller island than Kadmat but more number of tourists visit Agatti island as it is accessible by plane from Cochin.
Kalpeni island is situated 160 km away from Kadmat. Once you reach there, you can set your feet on cute islets namely Cheriyam, Pitti, and Tilakkam. They are all not inhabited.
Then, there are bigger Lakshadweep islands namely Bangaram Atoll and Tinnakara Island of which, I will publish a separate travel guide later.
Staying Options:

There is only one resort in Kadmat Island but it provides 28 rooms all with a view of the Laccadive sea.  The rooms come with television, phone, and attached bathroom.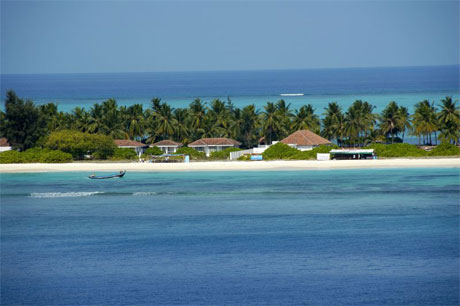 Food in Kadmat Island
Again, there is only basic food resembling the Malabar cuisine. There are no restaurants in Kadmat except in the resort.
Best time to visit Lakshadweep Islands.
Do not plan to visit from April till September. The pleasant season starts from October and ends in March.