South Pacific Islands Travel Guide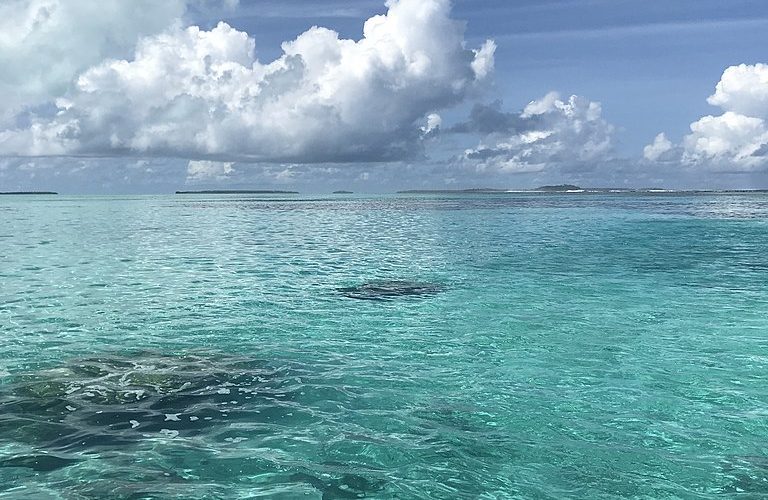 Here is the ultimate list of South Pacific Islands to visit.
When you think of vacationing on an island, which one comes to your mind immediately?
Your options are:
Greek Islands
Italian Islands
Polynesian Islands (South Pacific)
These are the most visited islands in the world for holiday. Out of these, the Hawaiian Islands and the South Pacific Islands stand out from the rest in terms of exoticness.
They are broadly classified under tropical islands and they are the ones known for:
Fresh seascape
Volcanoes
Untouched tropical jungles
Exotic food
Endemic wildlife
Uninhabited islands
Involves voyages and sailings
Unknown cultures and beliefs
While the Hawaiian Islands are part of the North Pacific, the South Pacific Islands include
Polynesia
Melanesia
Micronesia
To make you nod your head instantly, the well-known South Pacific Islands that occupy a significantly visible spot in the travel radar are:
In short, you can locate the islands in South Pacific Ocean to the East and North of Australia and New Zealand. They are still far off from these two large islands.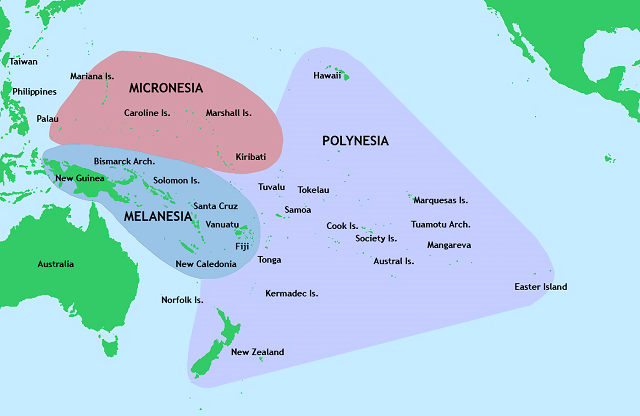 For example, the distance between Australia and New Caledonia (the seemingly nearest) is a whopping 3283 km!
Papua New Guinea, the world's most exotic South Pacific Island is 2400 km!
South Pacific Islands' distinct geographical features:
Being classified under tropical islands, they offer sunny weather throughout the year except during the rainy season.
The ocean water is almost crystal clear that looks attractive because of the contrasting white sand beaches.
Though there are as many as 25,000 islands, islets, atolls, and cays in the South Pacific, you can find distinctively different marine lives, natural surroundings, food, and the flora and fauna from island to island.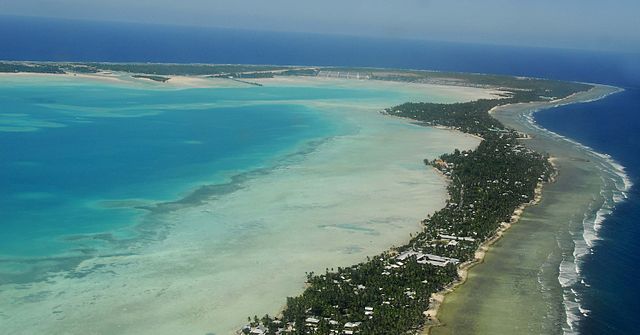 Tarawa Atoll in the Republic of Kiribati.
Diversity is the main feature of Polynesia, Micronesia, and Melanesia.
The region in the South Pacific Ocean that includes Australia, Polynesia, Melanesia, and Micronesia is called 'Oceania".
That's a brief description of the South Pacific region and the islands located in it.
Let us now see the list of South Pacific Islands that are great vacation spots. I am including only a selective South Pacific Islands and leaving out many that are generally ignored even by ardent island buffs.
Most Beautiful South Pacific Islands
Tahiti
Tahiti is the epitome of exoticness. When I first read about Tahiti 40 years ago, their culture, food habits, religious practices sounded strange. I also remember reading that the women of Tahiti are true Polynesians. They were described as very beautiful and soft-spoken.
Tahiti Island is part of the Society Islands archipelago. There are 14 islands in this archipelago.
The Society Islands chain is called French Polynesia because it comes under the French Overseas Territory.
Tahiti is equipped with an international airport and is the largest airport in French Polynesia.
Papeete is its capital city.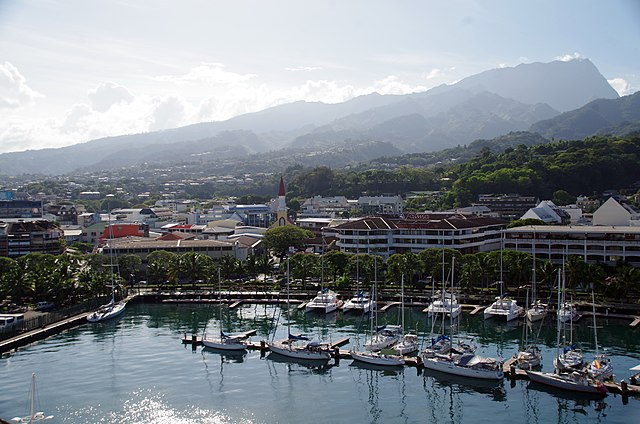 Wow! What a beautiful backdrop of the harbor in Papeete.
Bora Bora
Bora Bora Island is reported to be one of the most beautiful islands in the world. It is also a highly visited Polynesia Island.
Bora Bora also is part of the Society Islands archipelago. It is a small island comprising just 30.5 sq. km
There are two dormant volcanoes on this small Polynesia Island. They are known by the names, Mount Pahia and Mount Otemanu.
As an important touristy island, it has its own airport that is connected well to the outside world. Therefore, visitors to Bora Bora usually go to Tahiti first and then take a connecting flight to Bora Bora. They are separated by a distance of just 230 km. The flying duration is 50 minutes!
Alternatively, you can enjoy a breezy voyage from Tahiti's Papeete. The duration of the voyage is nearly nine hours.
Bora Bora offers numerous seaside luxury resorts and overwater bungalows.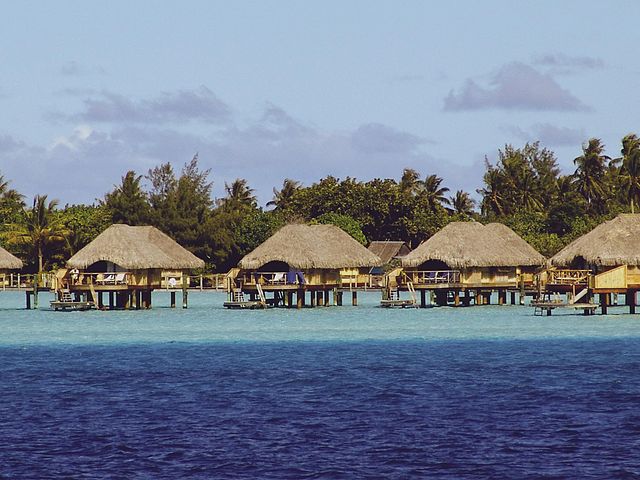 Fiji
I am sure you know Fiji as one of the biggest island escapes for those living in Australia, New Zealand, Malaysia, Singapore, and Indonesia. Fiji is part of Melanesia in the South Pacific Ocean.
Fiji is an excellent vacation spot in the South Pacific region and it offers a great climate throughout the year. The best time to visit is from November to April.
How to reach Fiji?
Fiji has two international airports out of which the Nadi is the most used one by tourists from New Zealand and Australia. The Indians too reach the Nadi airport that is located on Viti Levu,  one of the two major islands of Fiji.
New Zealand and Australia connect to Fiji frequently on any day. You can also visit Fiji during a trip to the land of Kiwis and Kangaroos.
Ah, I must tell you that Fiji is not a standalone island but an archipelago comprising 330 islands and 500 islets. People live on as many as 110 islands.
This means Fiji is an idealspot to do island hopping. It will be exciting to explore as many uninhabited tropical islands as you can see during your weeklong stay.
New Zealand is only 3 hours of flying from Nadi airport in Viti Levu. Australian requires hours of flying from Fiji.
Tourists' main activities are centered in Viti Levu Island and Vanua Levu Island. Suva is the capital of Fiji. It is located on Viti Levu Island.
Fiji Island's coral reefs attract scuba divers from the United States and New Zealand.
Fiji's white-sand beaches are another crowd-puller. In order to serve the needs of international tourists, there are several luxury seaside resorts and hotels on Viti Levu Island.
Guide to cruise the South Pacific Ocean from Fiji:
Try to buy a cruise package while you are touring Fiji. The cruise ship will take you to several exotic South Pacific Islands that are inhabited as well as home to private luxury resorts. You will have an unforgettable experience if you choose to stay in any of the private island resorts.
Blue Lagoon Cruise offers cruise packages that last for three or four nights. If you want to float for a longer duration, buy a seven-night cruise that will be your lifetime experience.
Which are all the islands that you can visit near Fiji?
If I say you can set afoot on a hundred islands of Fiji, would you have time? Obviously not. Therefore, remember to wet your feet in the following Fijian islands.
Yasawa Island
Mamanuca Island
Cloudbreak Island
Tavarua Island
Namotu Island
Lomani Island
Mala Mala Island
Vanua Levu Island
Wakaya Island
Matagi Island
Kadavu Island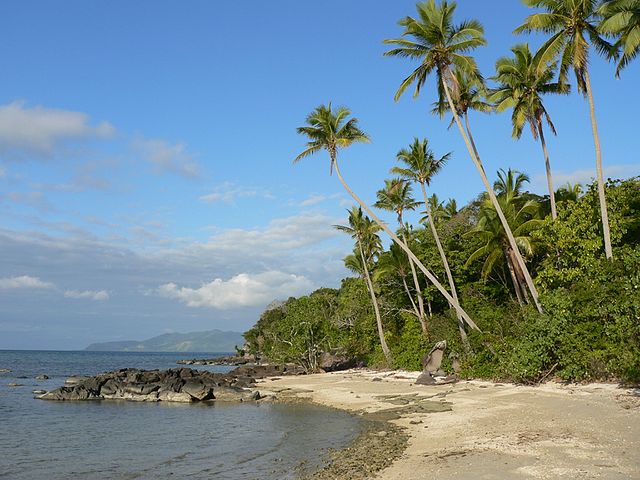 Must-see wildlife of Fiji:
Being a chain of tropical and exotic islands, you will have a field day with your video camera and binoculars.
Just make note of the following birds that you can spot when you are touring Fiji.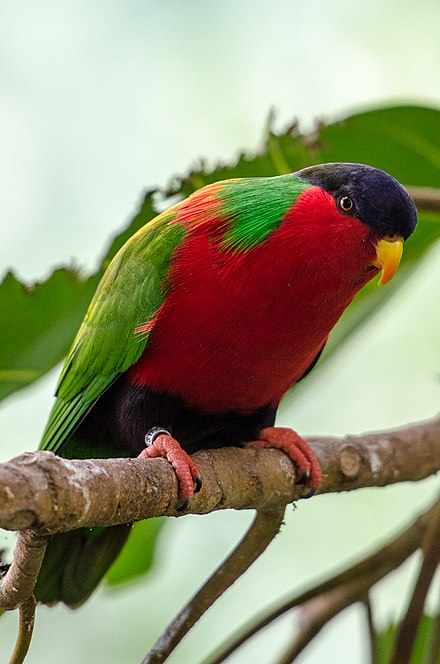 What a strikingly beautiful bird! This is the national bird of Fiji.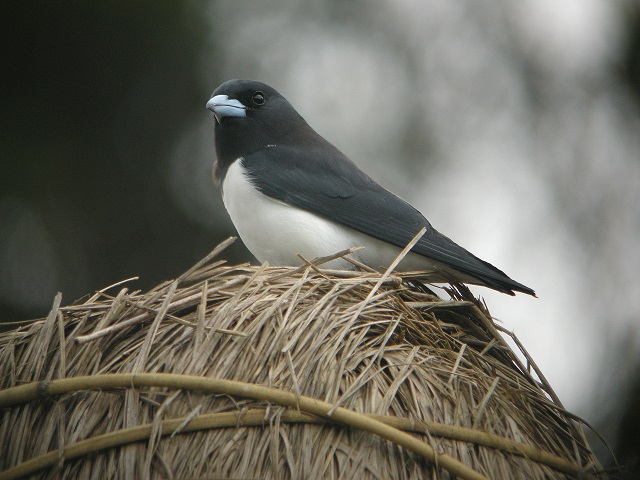 There are special species of this cute woodswallows in the Fijian Islands.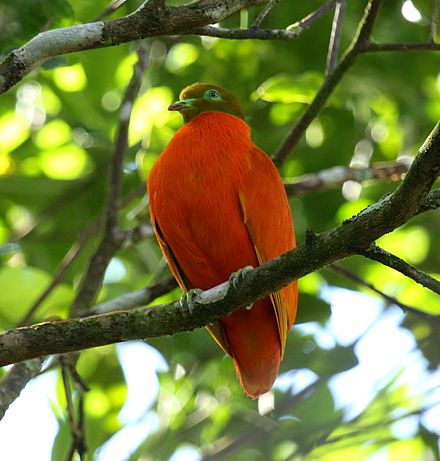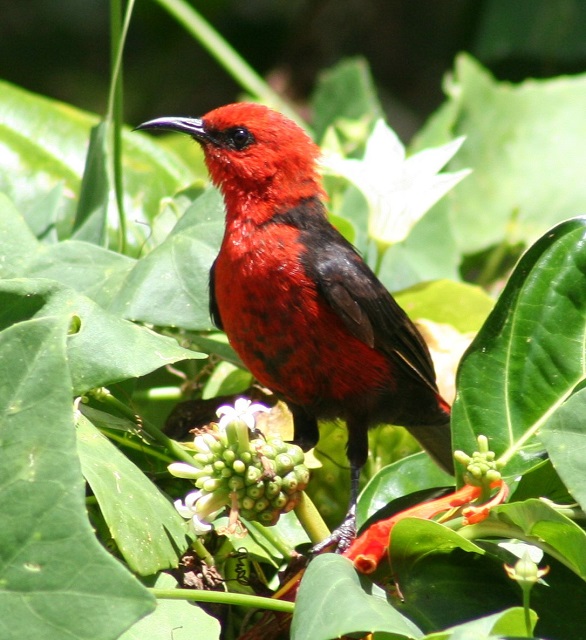 Veteran birders can spot several species of pigeons and flycatchers in and around Fiji.
I think I will devote an exclusive article on "places to see in Fiji".
Vanuatu Island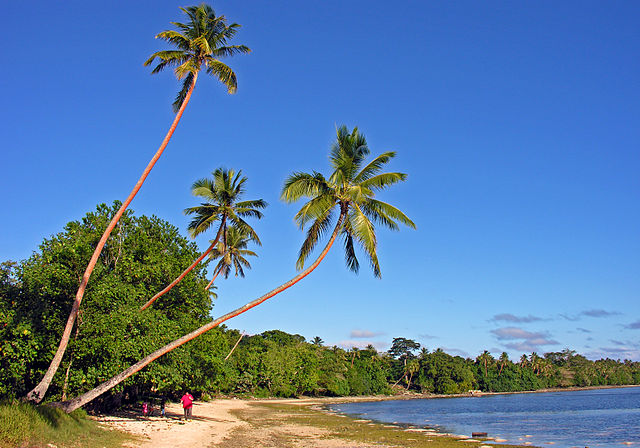 Vanuatu Island is located in the Melanesia region in the South Pacific.
How to reach Vanuatu Island?
Vanuatu Island is also an archipelago comprising 13 main islands and numerous islets all of which are located 800 km to the west of Fiji. Even within themselves, the islands are separated by a considerable distance involving more than 8 hours of ferrying.
You can reach Vanuatu by flight from Australia, New Zealand, India, and Singapore directly to Port Vila, the capital of Vanuatu.  The name of the airport is Bauerfield International Airport.
Vanuatu's marine creatures attract snorkeling and scuba, diving enthusiasts.
There is an active volcano called "Mount Yasur" on Tanna Island of Vanuatu.
All the islands and islets of Vanuatu are incredibly beautiful. They are dotted with simmering volcanoes, sea caves, virgin beaches, and thick evergreen forests. Vanuatu makes an excellent island getaway in the South Pacific.
The hotels are plenty in the medium price range.
Samoa Islands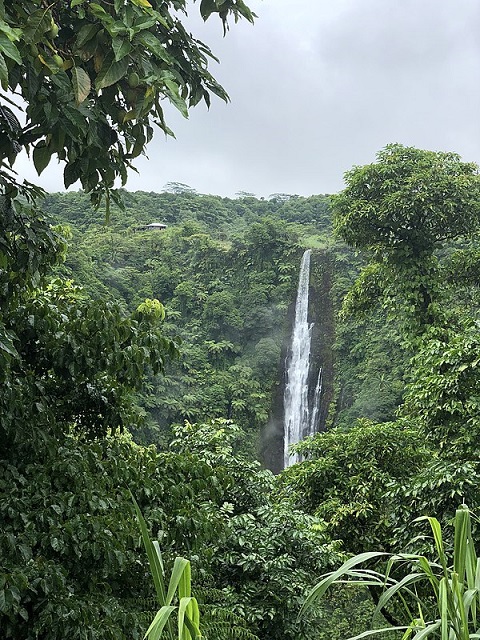 The waterfall set amidst thick greenery is a sample scene of the Samoa Islands. You can visualize the rest of the islands, how people lead their life, and how the climate will be in Samoa, after seeing this picture.
There are 9 islands in Samoa. However, only 2 islands are considered important. All of them are located in Polynesia.
The name of the two main islands is Savai'i and Upolu. Two more islands that are smaller in size are inhabited but the rest of the 5 islands are uninhabited.
Reaching Samoa.
Australia seems to be the gateway to Samoa Islands in the South Pacific Ocean.
You can find direct flights from New Zealand's Auckland and Fiji. The name of the main airport in Samoa is Faleolo International Airport, Apia city in Upolu Island.
Cook Islands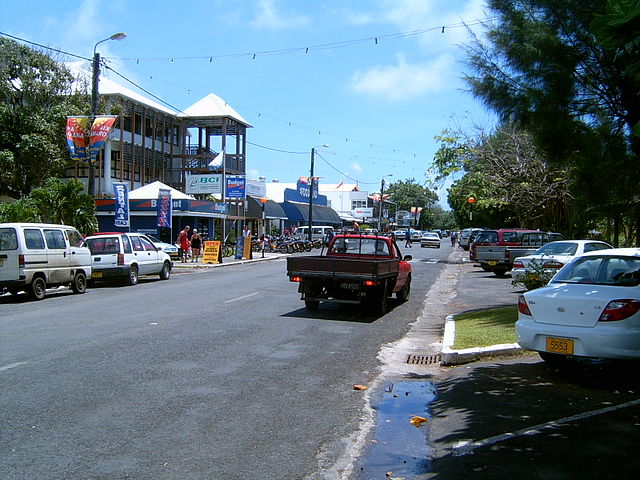 We are not yet leaving Polynesia. The Cook Islands archipelago is part of the Polynesia Islands in the South Pacific.
The archipelago comprises 15 beautiful South Pacific Islands that command quite a lot of traffic.
Surprisingly, English is the number one official language in spite of being a Polynesian chain of islands.
The Cook Islands look upon New Zealand's expertise in governing the islands' defense and foreign affairs. The permanent residents of Cook Islands hold dual citizenship namely Cook Islands and New Zealand but not vice-versa.
Out of its 15 islands, these are the islands that are favored by international tourists.
Rarotonga
Aitutaki
Mitiaro
Mangaia
Atiu
Manuae
Palmerston
Mauke
Takutea
How to reach the Cook Islands?
Cook Islands' capital is Avarua. It is located on the island of Rarotonga which is equipped with an international airport.
From Tahiti, Los Angeles, Australia, New Zealand,  New Delhi, and Australia, you can fly directly to Rarotonga Island.
The islands are interconnected by flights and ferries. You can enjoy a truly laidback holiday in any one of the Cook Islands. I read Aitutaki  Island's serene beauty and peaceful atmosphere pull tourists mainly from New Zealand and India.
Solomon Islands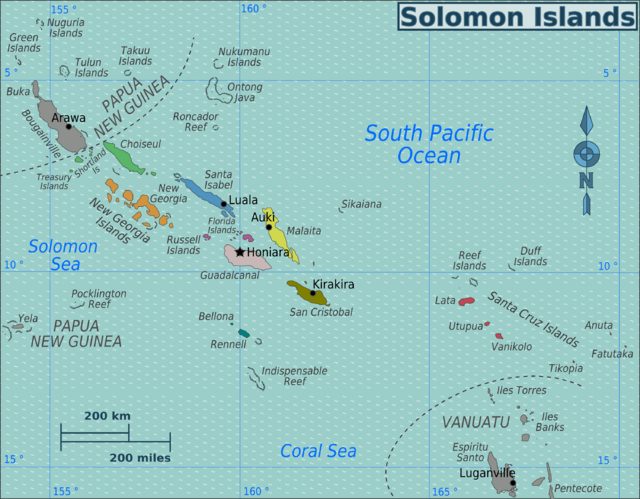 The Solomon Islands are part of Melanesia. We have already seen two of its South Pacific Islands' neighbors Fiji and Vanuatu.
If you blindly choose any islands on the map of Melanesia, you can be assured of a perfect island escape. These pristine tropical islands are heart-stealers at any time of the year.
The islands of the South Pacific Ocean have no specific season to visit. Right through the year, you can expect sun and sand, gourmet seafood, and fruits that you would not have tasted thus far in your life.
Guadalcanal is the main island of the Solomon Islands and the capital of this island chain is Honiara is part of Guadalcanal Island.
There are six major islands in this archipelago.
Choisuel
Guadacanal
Malaita
Makira
New Georgia
Santa Isabel
Apart from these inhabited six islands, the Solomon Islands chain has control over a whopping 900+ small islands and atolls that are uninhabited.
The most unique geographical feature of the Solomon Islands is mountains and thick, green tropical forests divided by stunning valleys.
As I told you, the South Pacific Islands are true islands that we read and watched in movies and in history books and fiction.
If you are an adventure traveler, you should plan your trip to any one of the South Pacific archipelago during the monsoon. The landscape and the seascape will be breathtaking.
The flora and fauna of these tropical paradises during the rainy season command hours and hours of videography.
How to go to the Solomon Islands?
Solomon Islands' capital is Honiara that has an international airport. Flights from Australia, Fiji, New Zealand, Vanuatu, and Papua New Guinea touch down here.
Ferries and cruise ships take you to the other major islands of the Solomon Islands.
To conclude, the South Pacific Islands are excellent holiday destinations where just about everything such as food, drinks, flora and fauna, culture, and festivals ooze with exoticness.
Among the islands in the South Pacific, Fiji commands the maximum traffic from the tourists followed by Samoa, Cook Islands, Tahiti, Vanuatu, and the Solomon Islands.
It is a tough task to choose. I would first go to Fiji. If I like it, then, I would visit the other South Pacific nations.