21 Top Things to Do in Maui Island Hawaii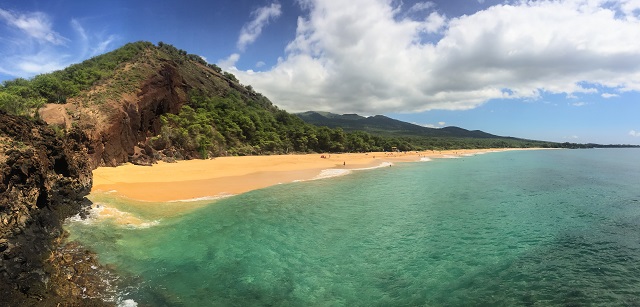 Fun and top things to do in Maui, water sports, recommended places to eat and interesting places to see in Maui Island, Hawaii.
Maui needs no introduction. It is a world-famous island in Hawaii and is considered a real paradise on earth.
Comprising a whopping 1900 sq.km (approximately), it is the second-largest of all the Hawaiian Islands. Please be aware that Hawaii is a state of the United States. It comprises a total of 15 islands, islets, and atolls.
Tourists, mostly from the mainland of America throng Maui and other islands of Hawaii in lakhs throughout the year.
Maui Island attracts all age groups of travelers with its exciting water sports, stunningly beautiful places to see, kid-friendly things to, interesting culture and above all, seafood that are tastes out of the world. There are about 21 top things to do in Maui island.
21 of the top things to do in Maui Island
Top Things to Do in Maui Island: Watch sunrise at Haleakala mountain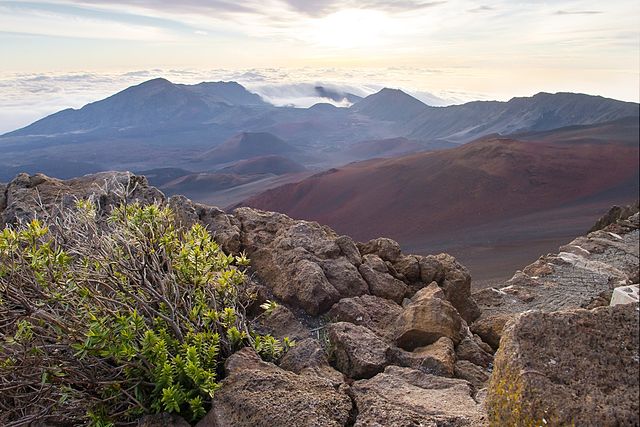 Do you know Haleakala Mountain is the world's ultimate place to watch the sunrise in Maui Island? Why this sunrise is the most breathtaking of all the sunrises in the world?
Because you will be occupying a vantage point high up on the Haleakala Mountain at an altitude of nearly 10,000 feet!
From such a height, the valley below is fully covered in thick clouds. When the sun rises dramatically above the clouds, it will be the most beautiful sunrise to watch.
Haleakala is a volcano and it occupies a large part of the Maui Island.
Top Things to Do in Maui Island: Silversword spotting
Never, I repeat, never forget to ask your Hawaiian guide to point out for you one of the rarest plants in the world called "Silversword". This grows only on the Haleakala mountain slopes.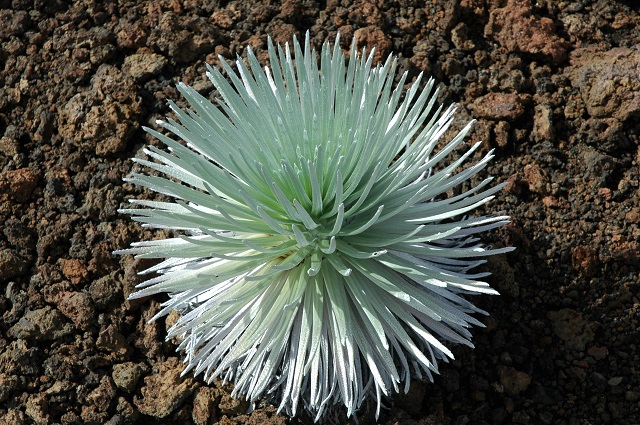 Horseback ride in the Haleakala National Park
A horseback ride is fun a thing to do, especially for the children. Your children would remember the horse ride forever as it is experienced on a very high plateau and that too on a volcanic mountain.
Your children (as well as you if you also hop on a pony) will feel like a cowboy of a western film. The terrain and the landscape will give goosebumps.
Imagine you are on an unfamiliar crater that was the mouth of the volcano that spewed molten lava and ash when the volcano erupted.
Certainly, it is a strange eerie feeling.
Iao valley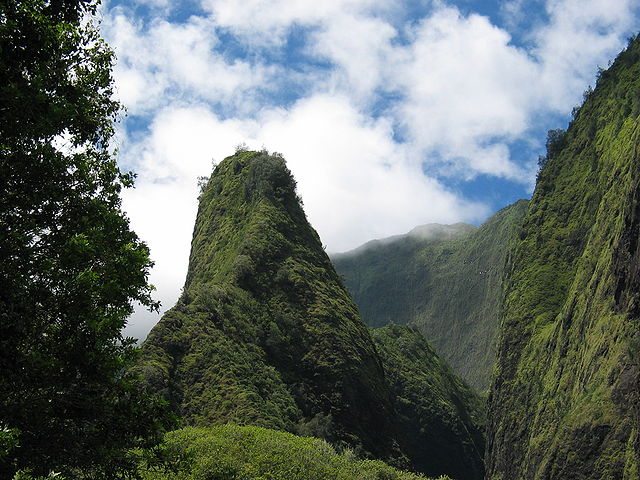 Iao Valley is a lush green environment in Maui Island and is a must-see place during your tour of Maui.
The narrow and pointed peak of the mountain you see in the above image is "Iao Needle" and its tip is at 1200 feet height!
Visiting the Iao valley is included in the itinerary of your Maui day tour. It is a beautiful place to see in Maui.
A trek inside the evergreen rainforest in the mountains is an exciting thing to in Maui Island.
Kepaniwai Park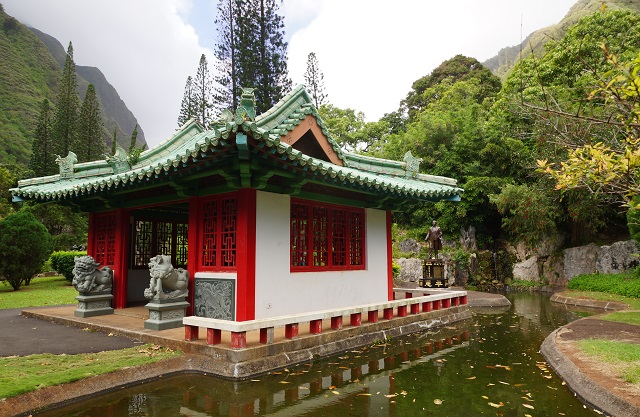 This beautiful park is another kids-friendly place to visit in Maui.  The architecture resembles a Japanese temple and even the name of the park suggests a Japanese tinge.
Trivia:
Do you know the original inhabitants of Hawaii are Polynesians from Tahiti Islands?
Best Things to Do in Maui Island: Helicopter tour of Maui Island
In movies, we have seen some breathtaking aerial views of Hawaiian islands. They are shot from a helicopter.
If you think Maui Island will look more spectacular when viewed from a chopper, you can choose to go for a helicopter tour of Maui.
The duration will be 60 minutes promising you a memorable time in a helicopter showing you all the exotic sights and islands of Maui.
I am sure this video clip is more than sufficient for you to make up your mind and book your vantage seat in a helicopter.
As many as fifteen operators offer helicopter tour of Maui.
This is again a kid-friendly thing to do in Maui.
Kapalua Beach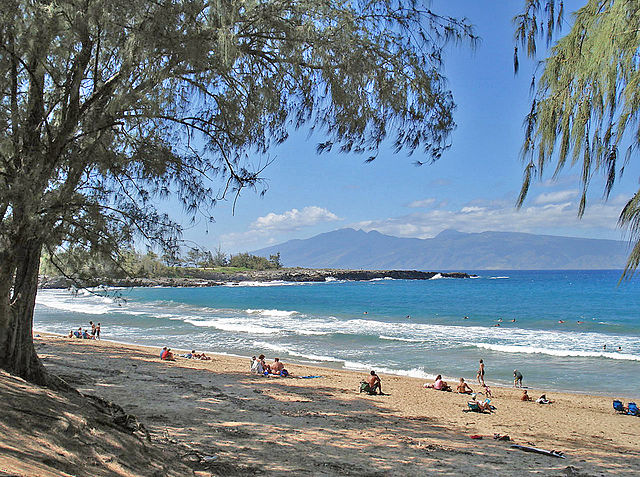 Buddy, we are on an island and surely, beaches attract us more than anything else in an island-right?
There are surely a number of recommended beaches to spend time in Maui Island and out of them, the Kapalua Beach would suit your children to have a splash at the sea.
Big Beach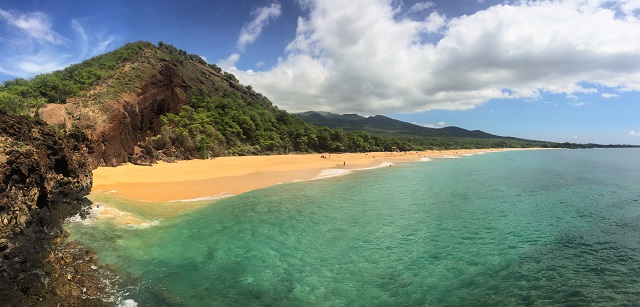 This is the "Big Beach" in Maui Island. The name of the place is Makena.
This beach looks sprawling with a typical island look because of the huge mountain looming large over the beach.
Even if you spend an entire evening, you would feel reluctant to leave the beach.
A visit to the Big Beach is one of the top things to do in Maui Island.
Horseback riding through Ironwood Ranch
A kids-friendly adventure in Napili, Maui, the horseback ride will take you through some of the wonderful scenic routes through the ranch that comprises pineapple farms and rolling meadows.
If you love staying up on mountains of an island paradise, then, a horseback ride through the Ironwood Ranch in Maui is a perfect thing to do.
Ocean Activities and Water Sports- Things to Do in Maui Island:
Maui is a very popular island in Hawaii. To engage its tourists, the Government has developed attractive facilities for a few water sports.
Snorkeling in Maui
Snorkeling is a thrilling water sport in Maui. People of all ages (above 10) can put on a snorkeling mask and hit the water.
The marine creatures of Hawaii will keep your head down on water for a minimum of 30 minutes.
Windsurfing in Maui
Oh, yes, what is a famous beach if it doesn't offer windsurfing facilities? Windsurfing is a thrilling adventure. Hawaii's beaches are conducive for a stint of windsurfing, one of the top things to do in Maui Island.
Colorful fiberglass sail is attached to your surf board.
You latch on to the strings of the sail as the surfboard moves furiously on the waves. Do a bit of acrobatics if you have the guts.
Oh, what a thrilling water sports in Maui!
Surfing in Maui
If the waves of Maui beaches are good for windsurfing, then, they are good for wave surfers, right?
Wave surfers do not have any support as they stand perched on a surfboard and let the waves carry them as they wish.
Surfing is one of the top things to do in Maui.
Kite surfing
In kite surfing Maui Island, you stand on a surfboard and you hang on to a kite that looks similar to the gears used by hang gliders.
Kite Boarding is also called an exciting water sport on Maui Island.
Things to Do in Maui- Visiting Colored sand beaches
Maui beaches are a special creation by God. There are two beaches in Maui that wear colored sand.
Kaihalulu Beach in Maui wears a red sand beach.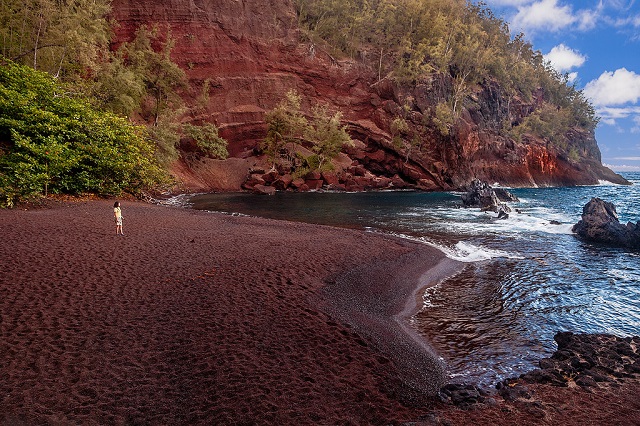 Waianapanapa beach wears black sand.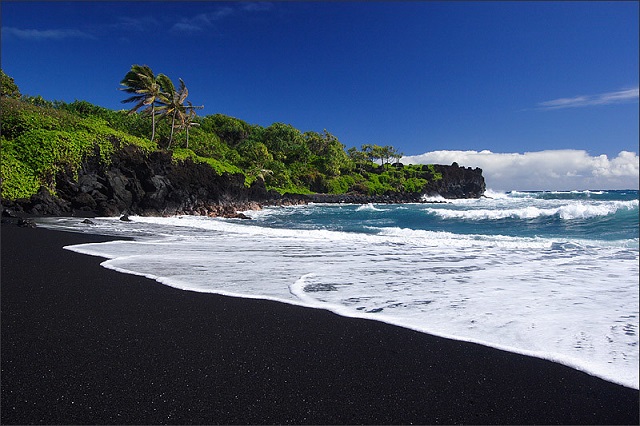 Both these beaches are a 'pride of Hawaii' and it should be included in the list of things to do in Maui. Your children will also like their time in these two colored sand beaches. They would collect red and black sand as souvenirs.
Hike on the 'road to Hana'
Without a single exception, tourists to Maui Island are taken for a walk on the picturesque 'road to Hana'. There is no way you can walk the entire Hana highway as it is 110 km in length. However, you can hire a Maui cab and drive through the road to Hana.
What can you see in the Road to Hana hike/drive-in Maui?
Words are insufficient to describe the stunningly beautiful attractions that you can see on the 'road to Hana'. As you walk, you will enter through some of the lush green rainforests that will astound you.
The winding road often gives you gasping views of the Pacific Ocean below.
Stumble onto sudden waterfalls, check-in and out of tall bamboo groves during your hike on the road to Hana.
There are exclusive guided tours for the 'road to Hana' adventure that is one of the top things to do in Maui.
Warning:
If you chose to drive through the entire 110 km stretch of Hana highway, please note that you have to maneuver as many as a whopping 600+ hairpin bends! Oh, that must be a dizzying experience.
Best thing to do in Maui: Island Hopping

Maui Island itself has three other islands attached to its administrative county. Take your family on a fast boat and wet your feet in different waters of the Lanai and Molokai Islands.
The third island is named "Kahoolawe". A visit to this island will be much more thrilling as it is an uninhabited island.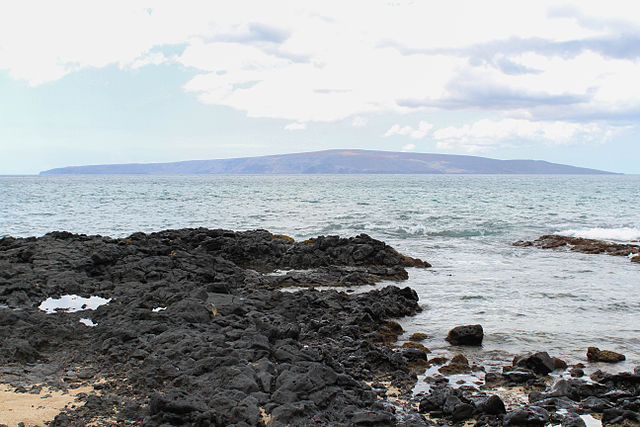 Things to do in Maui: Whale watching
Your children would scream in ecstasy when they are told you are taking them for a whale watching tour in Maui.
Tell your kids the whales they are spotting belong to Humpback Whales species.
You will be watching the whales jump out of the water from a boat, stationed close.
Become a mermaid in Maui
Humans forever fascinated by mermaids but none of us have really encountered a mermaid.
How about making your child transforming into a mermaid?
In Maui, there is an exclusive 'mermaid excursion' in one of the Maui's beaches. Participants will be allowed to wear a mermaid swimsuit and taught to swim like a mermaid!
Your children will adore you if you let them become a mermaid for a short duration.
Visit their website for more information about mermaid excursion.
Ride up on a bike to see the Haleakala volcano in Maui.
Who has seen a famous but dormant volcano? It is a lifetime experience that will make us proud to boast.
In Maui, the Haleakala volcano is located high up on a mountain. You can either trek up to the crater or go on a bike, riding through a breathtaking mountain on a bike. The summit situated at a height of 10,000 feet!
Things to do in Maui: Visit Paia Town
Paia Town is a 50-year-old town maintaining the true culture of native Hawaiians. Even in the video below, you can see one of the Hawaiian women on the mic.
The life in Paia town is relaxed as it should be on a tropical island. The atmosphere is quaint and easy.
The food and drink in the roadside restaurants are inexpensive.
In addition, you can shop in local flea markets.
Eating in Maui
Of course, I should add a few places to eat in Maui. After all, eating in a Hawaiian island can be an out of the world experience and certainly one of the prime things to do.
Drink the best coffee in GrandMa's
Unbelievable but true. The top things to do in Maui is you can drink a cup of really aromatic coffee in Grandma's. The coffee locally grown and brewed to perfection.
Special food of Maui Island
The Americans to a large extent changed the eating scenario of the Hawaiian Islands. Now, you are served noodles all over the place!
Well, that was not to be when the Americans took possession of Hawaii.
The native Tahitians stuck to eating shrimps, crabs, fish, and lobsters.
However, in Maui, you can still eat the freshest seafood in the world.
In the restaurants' menu, scroll down to dolphin fry or Red Snapper fish.
Eating in Maui Island can be a wonderful experience provided you do your research to find the best places to eat in Maui.
Take your time, find the best cafes and choose only the local delicacies. Noodles and sauces can wait.