5 Outlying Islands of Hong Kong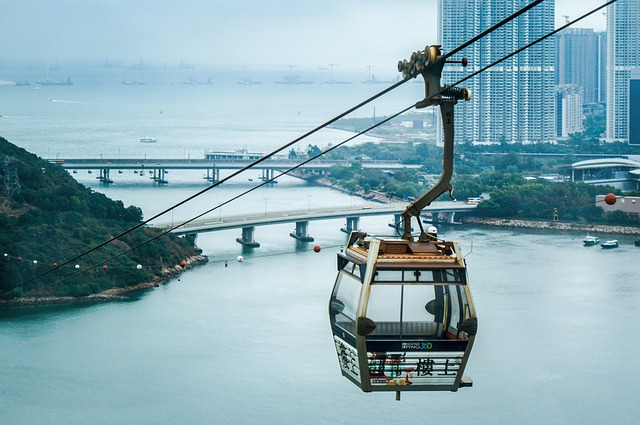 Know these islands of Hong Kong
Hong Kong is one of the most visited countries in Asia. Its tourist importance is on par with Bangkok, Singapore, and Malaysia.
Do you know Hong Kong has 260 islands attached to it and only a few of them are inhabited?
Not all the tourists to Hong Kong bother to visit the islands of Hong Kong. They hardly have any time left when they are touring Hong Kong's restaurants, massage parlors, beaches, and nightlife. The nightlife in this island is highly popular and it attracts people from as far away as Central America and Norway.
The nightlife starts at 8 pm and it seems there is no dawn.
When you have had enough of entertainment in Hong Kong's city, you should allocate at least two days to visit some of the beautiful islands of Hong Kong.
Overview:
Hong Kong country comprises the Kowloon peninsula and 260 islands. All the islands of it are located not at all far away from city and as such, they reflect the same culture of the mainland.
They are not crowded but that doesn't mean they lack in places to see and things to do. Above all, there is no traffic snarls of which the Hong Kong city is notorious.
Hong Kong Island.
Next to the Hong Kong city (Kowloon mainland), the Hong Kong Island is the most visited place and it is quite thickly populated.
This Island has several attractions to see and that includes the Victoria Peak at 1800 feet, the Ocean Park where there are an Oceanarium and an amusement park. You will require one full day to see and enjoy the island part of Hong Kong.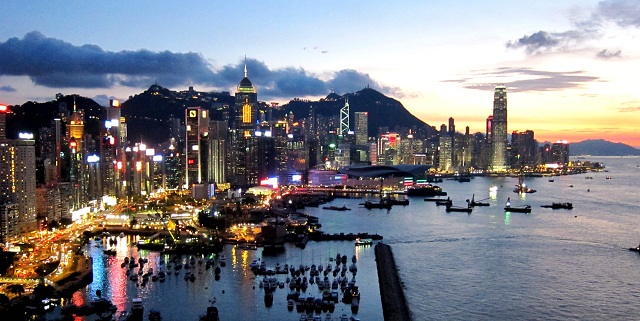 The Ocean Park attracts approximately 8 million tourists each year. Wow! Then, it must have plenty of things to do there for all age groups.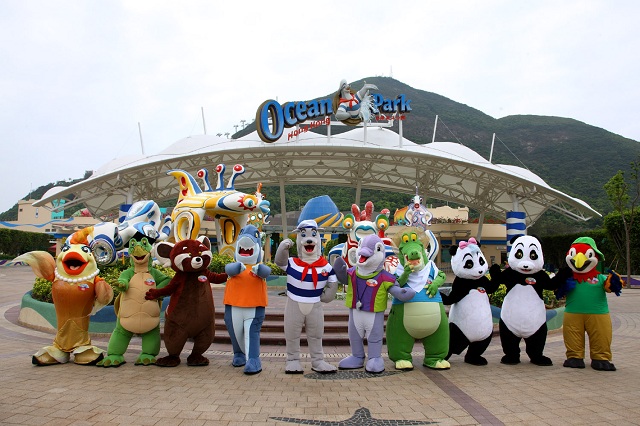 When your children are exhausted from the rides, they can also visit the marine mammal park (see dolphins, whales, and sea lions) and an animal theme park in the Ocean Park.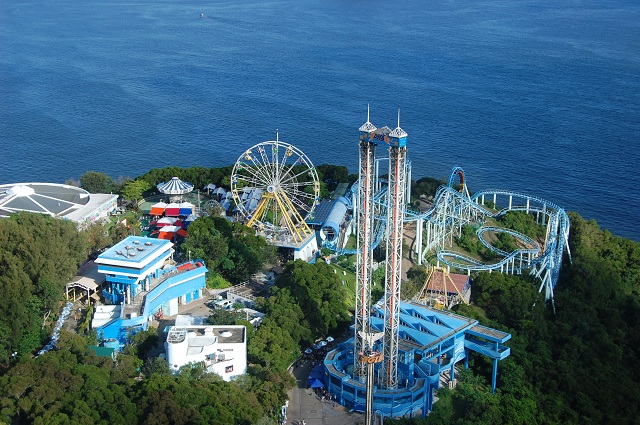 Other exciting attractions on Hong Kong Island:
Polar adventure land where you can see the King penguins, sea lions, Southern Rockhopper penguins, walrus, Gentoo penguins, Snowy owls, and Arctic foxes. In addition to this marine life spotting, there are fun rides too.
Adventure land for water rides
Waterfront and Aqua City
Rainforest
Hot air balloon ride
The list of attractions and adventure sports in the Ocean Park, Hong Kong Island are endless.
1. Lamma Island, Hong Kong

The Lamma Island cannot be considered as a separate entity as it is just an extension of Hong Kong Island but still, you need to go in a ferry for 20 minutes to reach this bustling island.
Once you reach the Lamma Island, you have to move around either on foot or by bicycle. Yeah, there are no motor cars in Lamma Island.
Being in the clutches of British not long ago, there is no dearth of western influence and gets easily mingled with Chinese culture and the way of life. These islands in Hong Kong are ideal places to stay for a relaxed holiday without losing any of the major interest of it such as massages, beaches, booze and a wide variety of seafood and rice dishes.
Places to see in Lamma Island are:
Hung Shing Yeh beach
Kamikaze cavesLing Kok Shan walking trail
Yung Shue Wan street for shopping of local handicrafts and curios
To go to Lamma Island, you need to go to Central Pier #4 and board a ferry that leaves every 30 minutes once.
Plan a day trip to Lamma Island from your hotel.
2. Grass Island, Hong Kong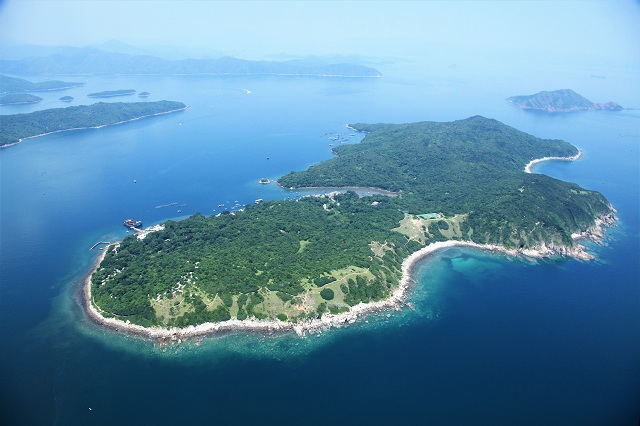 I would love to visit this small island in Hong Kong as there are only 100 inhabitants. To give them company, there are feral cats and of course the wandering crabs. This is just a fishing village occasionally visited by tourists like me who likes the most silent islands on the Earth.
3. Lantau Island, Hong Kong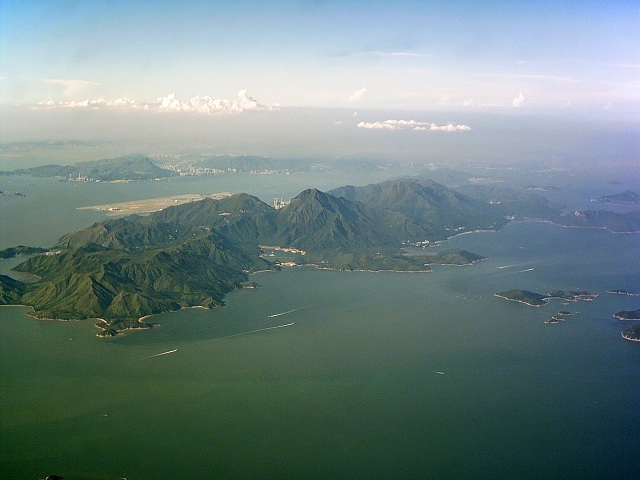 Wow! Absolutely picture-perfect island on the South China Sea! Surprisingly, this large island is bigger than its mother (Hong Kong Island). In spite of its large size, it is comparatively less urbanized and allowed to retain its natural rustic beauty.
The island is mountainous as you can see from the image above and that means there is a paradise waiting for walkers. Yes, a hiking trail that stretches for nearly 70 km called Lantau Trail is the target among forest walkers and mountain hikers.
Places to see in Lantau Island:
Lantau Peak situated at about 3100 feet
Disneyland
Sunset Peak at 2900 feet
Lantau South Country Park
Shek Pik Reservoir
Ngong Ping Plateau
Po Lin Monastery and the 85 feet Buddha statue
4. Cheung Chau Island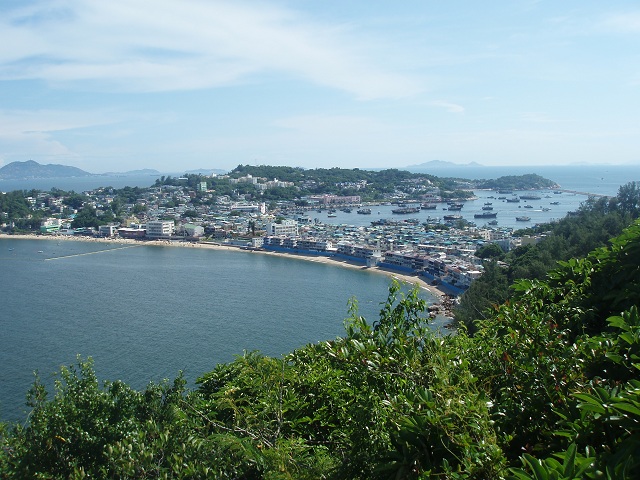 It is located 10 km from the main Island and is fairly well populated with fisherfolk whose life seems to revolve around seafaring and visiting the several temples such as the Tin Hau (God of seafarers) and the Pak Tai who is the God of the fishermen.
The annual BUN Festival is actively participated by the people of Hong Kong and China. Three giant towers would be built of bamboo and they contain thousands of buns.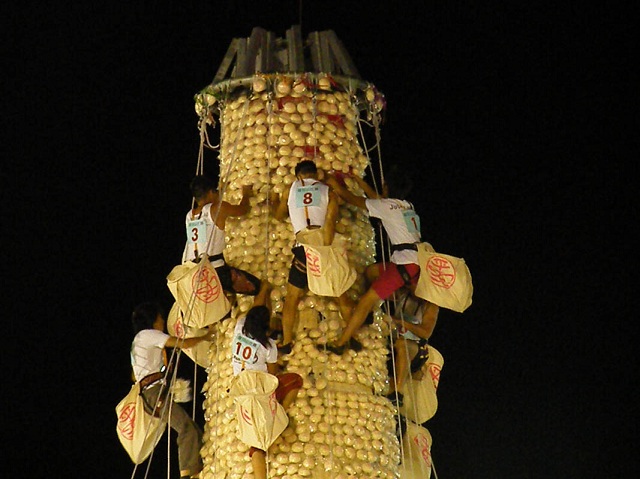 The locals try to snatch the buns that have been offered to the God and the buns are treated as 'prasad'.
5. Peng Chau Island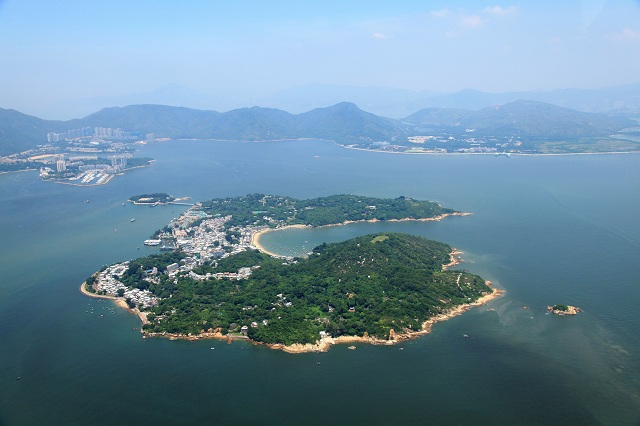 Among the inhabited islands of Hong Kong's 260 islands, Peng Chau Island is the smallest.  You can visit this tiny island of it by ferry and quickly return as there are not many things to do there but for a few temples.
You can board a ferry that leaves Hong Kong Island's central pier #6. The ferry will reach the Peng Chau Island in about 10 minutes covering the 8 km distance.
I am sure if you have an extra two days time during your tour, you can cover all these islands of Hong Kong.