Best Things to Do in Anguilla Island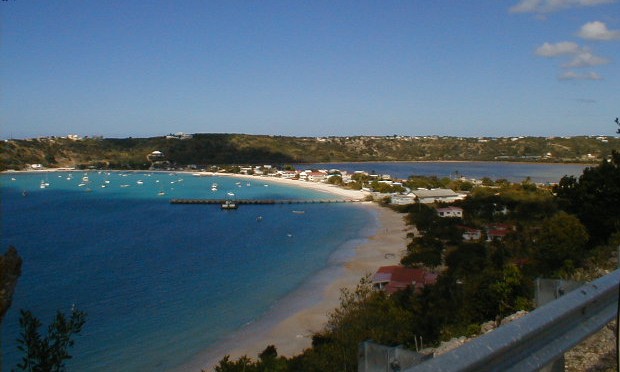 Anguilla Island is not highly traveled by the North Americans.  They prefer the more popular Puerto Rico.  So, who are the maximum visitors to this little Caribbean gem?
The English people love it because it is one of their overseas territories south of Florida, in the Caribbean Sea.
The nearest big islands are Puerto Rico and the British Virgin Islands. However, St. Martin Island is its closest neighbor. It is co-owned by France and the Netherlands.
It has a few more small islets and cays that are uninhabited.
Where is Anguilla?
It is a British overseas territory. In addition, it is an island in the eastern Caribbean. Moreover, it is the first in the string of Leeward Islands. Further, it is at the east of Puerto Rico and the Virgin islands.
This island is situated north west of Saint Kitts. And, it lies between Saint Martin and Leeward Islands in the Lesser Antilles. It shares its maritime boarder with Virgin Islands (US), Barbuda and Antigua. The nearest international airport is Prince Juliana International Airport at St Martin Islands and it is served by Lloyd International Airport in Anguilla.
How big is this Island?
Going by its length and width which are 26 km by 5 km respectively, it is a small island. It is one and half times bigger than the Washington DC.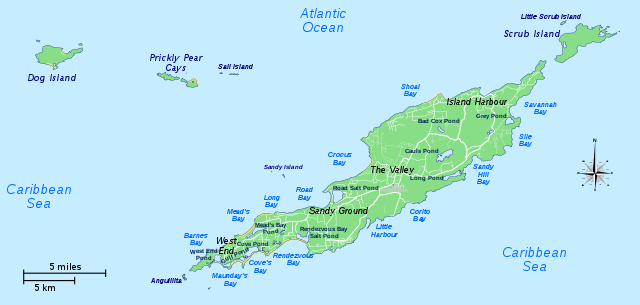 How is the climate of Anguilla?
It is a rather cool island with a maximum average temperature is just 27 Deg C. For a tropical island, that is really cool with low humidity.
Can you get along with speaking English?
Of course, you can as it is a British Overseas Territory. In addition, English is widely spoken in all the islands of the Caribbean.
How to reach Anguilla?
There are no direct flights to the Island's capital 'The Valley'. Though a few flights go to Anguilla, they are from Puerto Rico and Antigua.
Since this is a long route, the quickest way to reach it is to go to St. Martin first and then take a ferry to the island. The sea passage takes just 20 minutes.
When is the best time to visit Anguilla ?
If you have an unlimited budget, you can plan your trip to Anguilla anytime between December and March. This is the coolest season in this Caribbean island.
With a constrained budget, you can think of going to this island in April and May. It will be hotter but the hotels and the beaches are less crowded.
List of places to see  and things to do in Anguilla Island
Snorkeling
When you are vacationing in a coastal city or in an island, you should spend all of your free time either at the beach or at the sea.
Snorkeling is an exciting option to do in this island. Even though the same Caribbean Sea is hosting numerous islands and islets, its underwater creatures vary from island to island.
Therefore, even if you have snorkeled before in other parts of the world, you would enjoy floating in the water wearing snorkeling gear and admire those extraordinary colorful fishes, scary-looking lobsters, and crabs.
Sandy Ground Beach
Isn't that beach fantastic? The mountainous backdrop gives the beach a truly tropical look. Sandy Ground is one of the villages and it is a popular place to see on the Island.
The sea at the Sandy Ground is inviting all age groups to take a plunge. While swimmers enjoy the wave-less water that is ideal for swimming, onlookers can just splash around and enjoy with freedom.
Sandy Ground is a wonderful place to spend when you are touring. In fact, you may find yourself visiting again this cal, beach.
Go to Sandy Island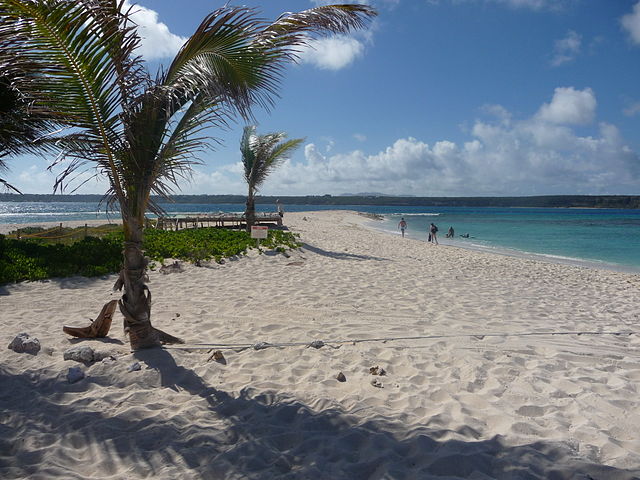 This pristine sunny piece of land that is surrounded by the Caribbean Sea on all its sides is the nearest neighbor.
Sandy Island can be reached in just 15 minutes from Sandy Ground Beach in a boat.
It is a must-see in this Island because the beach wears super-fine white sand. Moreover, you walk around the beach by its length (250 meters)  and breadth (75 meters) in a couple of minutes.
These metrics mean you can see the other side of Sandy Island from wherever you stand. You will feel like packing the island and take it back to your home.
This is an uninhabited island that is usually vulnerable to hurricanes. However, an entrepreneur from main island used to come here daily and set up his restaurant to serve the tourists.
Sandy Island is an ideal place to indulge in snorkeling.
Meads Bay Beach
Somehow I find the beaches and it appear more beautiful to me when compared to St. Martin Island. Without exception, all the beaches are stunning. They should be on your list of places to see in Anguilla.
This is one more beach that is dressed up in white sand. The waves are near conspicuous thus making the sea swim-friendly.
If by chance you are not staying in one of the beach villas lining the Meads Bay Beach, grab a beach lounge for rent. Take a dip in the warm waters and come back to settle on the easy chair sipping a cool beer. Repeat this entertainment every 45 minutes.
Water sports in Anguilla
No Caribbean Island is devoid of a few water sports. It is also have no exception. The calm waters here is damn good for snorkeling, paddleboarding,  kitesurfing, glass-bottom boat rides, and kayaking.
In some beaches, inflatables in the shape of animals would engage children.
Visit Scrub Island
It has a few uninhabited islets and cays for company. Tourists gleefully accept island-hopping opportunities, especially to the islets where nobody lives.
Scrub Island is an accomplice of it. People lived on this island once but they were all victims of hurricanes.
The deserted island is what the seabirds were looking for to nest and breed uninterruptedly. Visitors are taken for a short day trip to Scrub Island to spot the winged allies of this island.
Laughing gulls are quickly spotted and identified.  The beautiful Royal Roseate is a rare bird to see on the Island.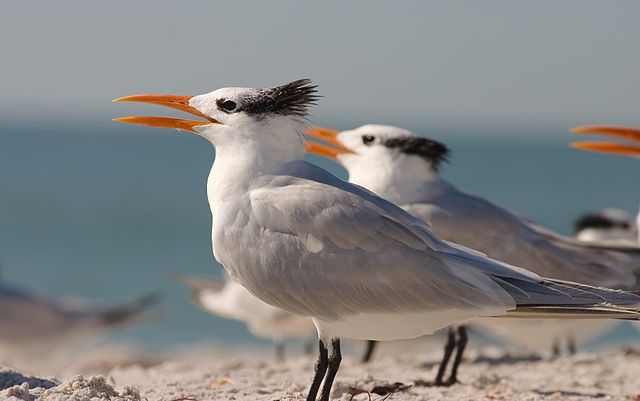 Scrub Island is a host of several species of reptiles too that I believe fall prey to the birds of the island.
Surprisingly some feral goats are also living on the island. I wonder what they feed on!
Some more lovely beaches to see in this island are:
Moundays Bay Beach
Rendezvous Beach
Barnes Beach
Shoal Beach
There a few more beaches with names but I don't think they are any different from those already mentioned.
Visit St. Barts Island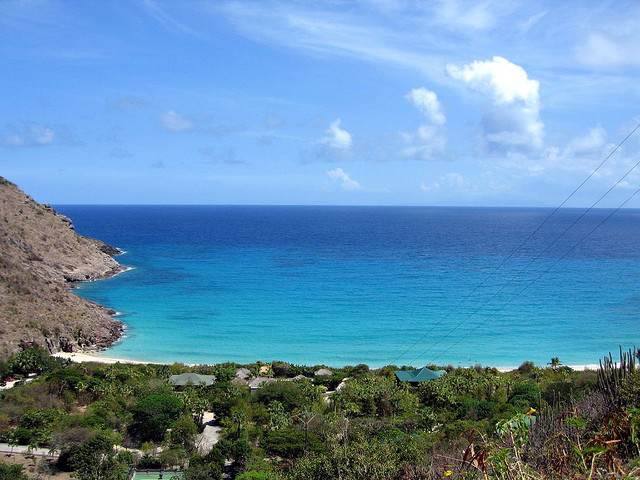 St. Barts is another island neighbor of it, separated by 43 km of sea. This is a French Overseas Territory. The visitors used to sail to this Caribbean beauty just to eat some French food and drink the famous French champagne.
Two beautiful birds that one should wait patiently to spot are: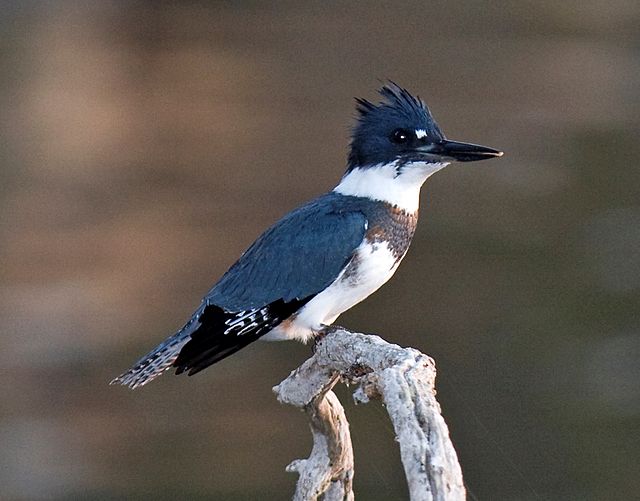 Antillean Crested Hummingbird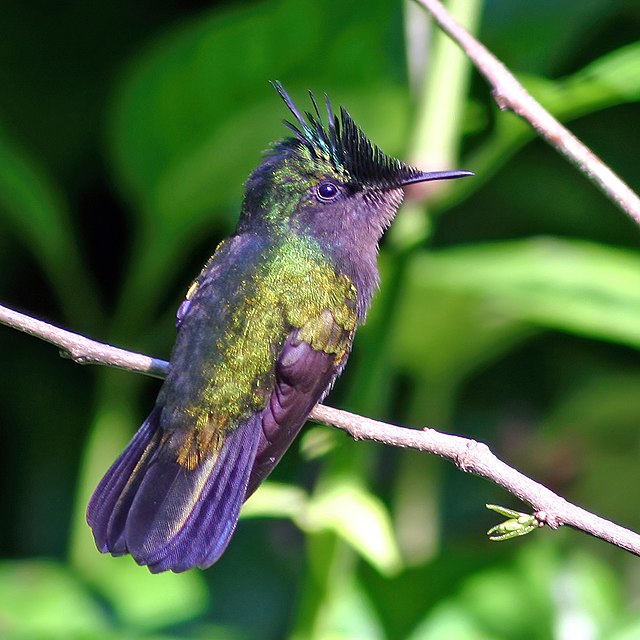 To reach St. Barts, you have traveled in a fast-boat for roughly an hour from this island.
Hop over to Prickly Pear Cays
A few uninhabited cays are also officially part of it.  A short boat ride will deposit you the sands of Prickly Pear Cays. There is nothing to do there; it is fun to visit another piece of no-man's land, somewhere in the Atlantic Ocean-eh?
These two cays that are separated by a narrow channel are blessed with a range of avifauna and marine life.
What should you eat in Anguilla
It seems every Caribbean Island, however they stay close to each other, has developed special foods in order to attract and retain the tourists.
Here, you should eat the following exotic dishes.
Salted Cod
Breadfruit juice
Collalloo-a kind of soup made with Collalloo green
Conch fritters
Lobster Bisque-a creamy soup that found floating with seafood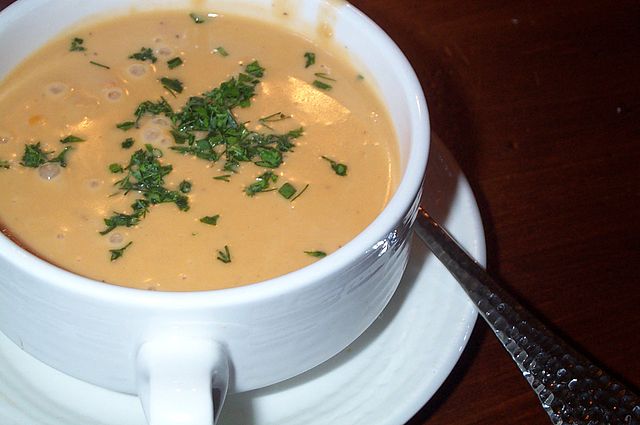 To sum up, Anguilla is worthy of a weekend trip if you are based in the United States. I don't think the Asians and Africans will bother to travel a long way across the Pacific just to spend a weekend in this Island.