Con Dao Island: Hidden Paradise of Vietnam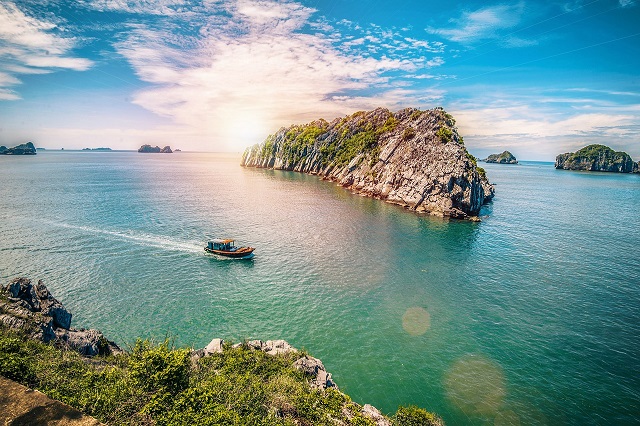 Here is the travel guide to Con Dao Island, Vietnam.
In this blog post, I will introduce to you an island in Vietnam that you might not have heard before. It is an archipelago comprising sixteen islands named Con Dao Islands located in Vietnam.
Overview of Con Dao Islands.
Since the islands are part of Vietnam, you can expect quite a large tract of tropical steamy jungles, buzzing with exotic insects and rare snakes.
The mountains on these sixteen Vietnamese islands made of rare quartz rocks pertaining to ages ago.
Though the name of the archipelago bears the name of Con Dao Island, the largest of the island is Con San.
The entire Con Dao archipelago is part of Con Dao National Park, Vietnam.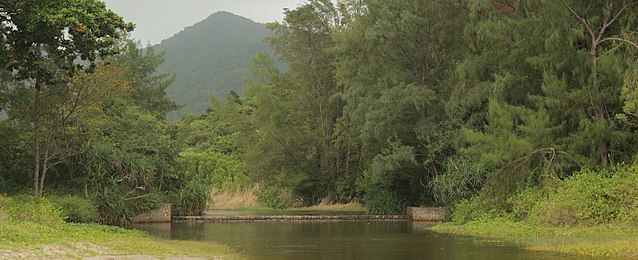 Location of Con Dao islands, Vietnam.
Con Dao Island is located 240 km from Ho Chi Minh City., the largest city in Vietnam. Ho Chi Min city was formerly known as 'Saigon'.
In the atlas, you can spot the Con Dao Islands to the south of Vietnam.
How to reach Con Dao Islands?
There is a flight that departs from Ho Chi Min city. It reaches Con Dao Airport in forty-five minutes. Please note that the airport in Con Dao Island is far off from the hotels and restaurants.
Alternatively, you can travel on a ferry from Vũng Tàu, a port city. The sea voyage takes approximately five hours to reach Con Dao Island.
Some websites say the journey time is only three and a half-hour. I doubt this fact; if the plane takes 45 minutes to reach Con Dao, then, a ferry will take more than 5 hours.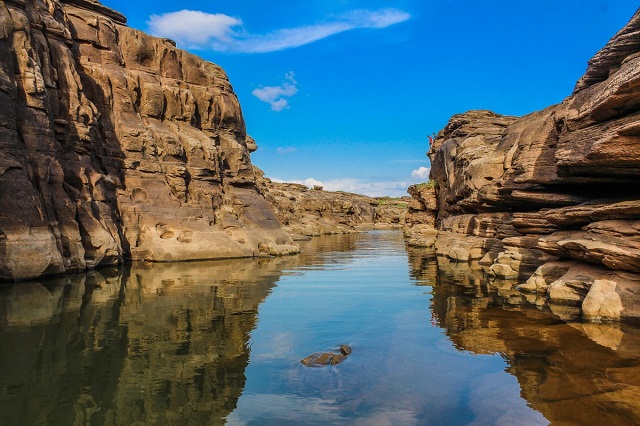 What to do in Con Dao Islands?
Beaches are the major attractions of the Con Dao Island. They are relatively deserted in spite of boasting of a range of sea creatures and colorful coral reefs.
Some of the main beaches in Con Dao Islands that are teeming with tourists:
An Hoi Beach
Dam Trau Beach
Ong Dung Beach
Lo Voi Beach-a white sand beach
Dat Doc Beach
-the most visited beach because of the presence Six Senses luxury beach resort. This beach also wears white sand.
Temples of Con Dao
Con Dao Islands have several temples and they mainly attract Vietnamese.
Water sports in Can Dao.
Because of the presence of corals reefs and lots of marine creatures, the islands of Can Dao offer ideal diving spots. Snorkeling is also popular among children.
Dugong Spotting in Can Dao Islands.
The dugong is the sea cow that you can spot in the waters of the Can Dao archipelago. If you take time off to visit some of the uninhabited islets of Can Dao, you can easily spot them and the hawksbill turtles.
Visit the mountains and forests of Con Dao National Park.
Numerous hiking trails in Can Dao National Park offer spectacular views of lush green tropical forests. Wildlife potting adds to the lure of the jungles.
Hotels and resorts in Con Dao Island.
Backpackers would prefer to stay in can San Island because of cheap accommodations.
Con Dao Island is where luxury hotels and resorts are available.
Eating in Con Dao Islands.
Rice and fish are the most eaten food in Con Dao Island. Of course, the inevitable noodles and a range of soups are offered in roadside shops.
Of late, the Americans' favorite pizzas and sandwiches served in restaurants and bars.
Vietnam is known for its tropical jungles and steamy beaches. Moreover, They are more enjoyable on the island. In addition, I think you can make a quick weekend trip to Con Dao Islands that won't deplete your bank balance.