Greek Islands: 6 inconspicuous Islands to Visit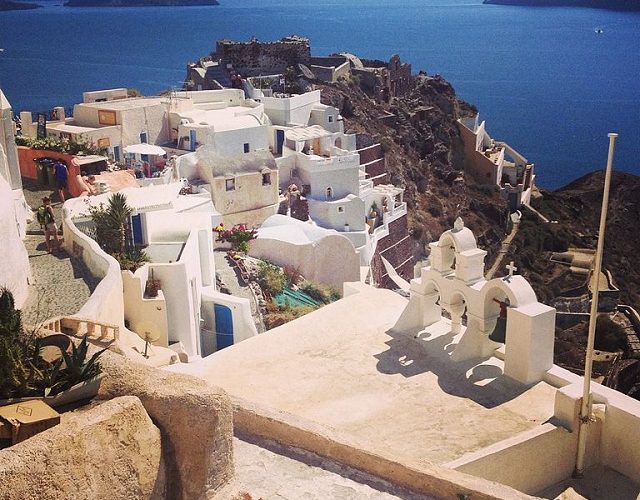 Know these inconspicuous Greek islands so that you can plan your next island vacation where there is more room for you.
At the outset, I am mad about cruising to Greek Islands located in the Aegean Sea and Mediterranean Ocean. I fell in love with them ever since I read a detailed travelogue by a friend of mine.
I remember reading that to avoid big tourist presence, visit some islands in Greece where the tourist crowd is much less and thus, the hotel accommodation also costs lesser than the hotels in all the major Greek islands that include:
Mykonos
Santorini
Paros
Crete
So which Greek islands are inconspicuous? Which islands are rather less touristy? Are there any under the radar islands in Greece that are deliberately maintained inconspicuous because the fewer the number of tourists, the calmer and more peaceful for the passionate islands lovers?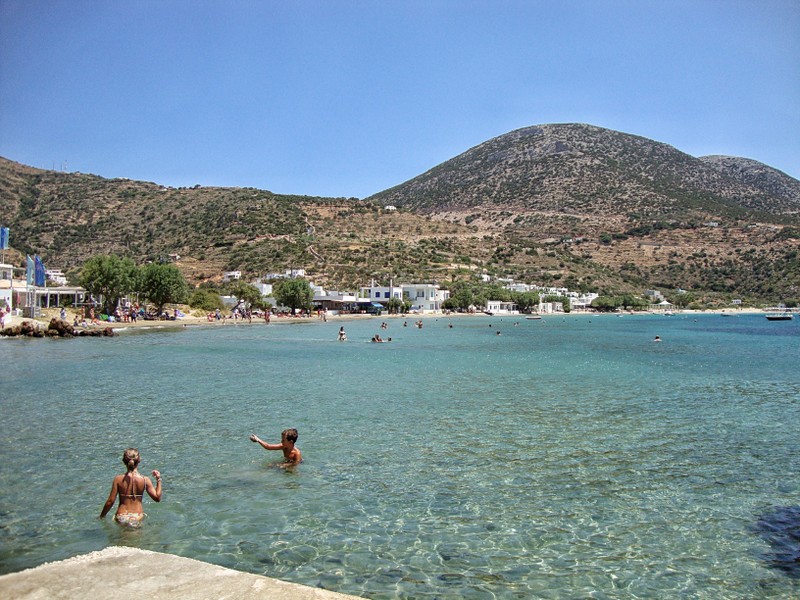 Yes, there are some Greek islands that are not on the list of major cruise lines.  The main reason for such a short list of lesser-known Greek Islands must be because of:
Not many tourist attractions
Fewer luxuries in beachfront resorts
Distance from the major tourist hubs is long
Nevertheless, such reasons are considered as advantages to passionate travelers who treat islands are the best to spend their vacation, especially couples who have no children-at least as of now.
Are they any inconspicuous Greek Islands to visit?
Come on, let us do a 'Columbus' in the high seas and land on hidden islands out of the 6000 Greek islands.
To embark on a few inconspicuous Greek Islands, we may have to moor our yacht on one or two uninhabited islands that belong to the Cyclades archipelago in the Aegean Sea.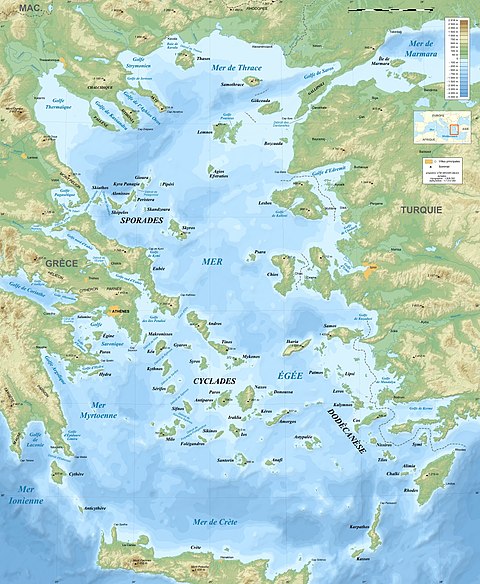 Greek Islands with Archeological Importance: Delos Island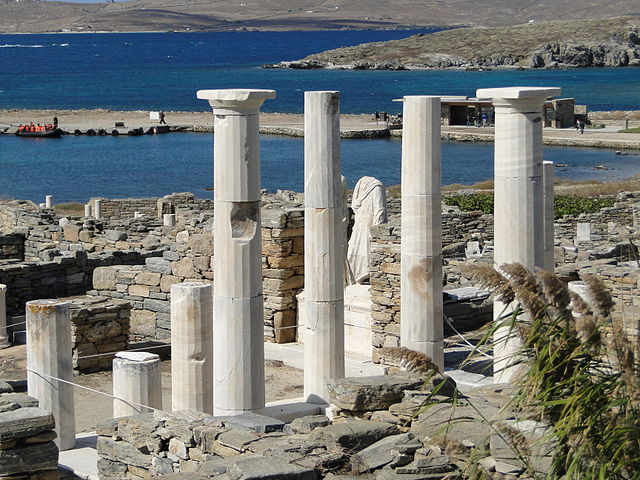 Delos is the first in the list of fewer visited Greek Islands. However, for history buffs and Greek civilization teachers and students, Delos is their first destination. It is the birthplace of Apollo, one of the most important figures in Greek mythology.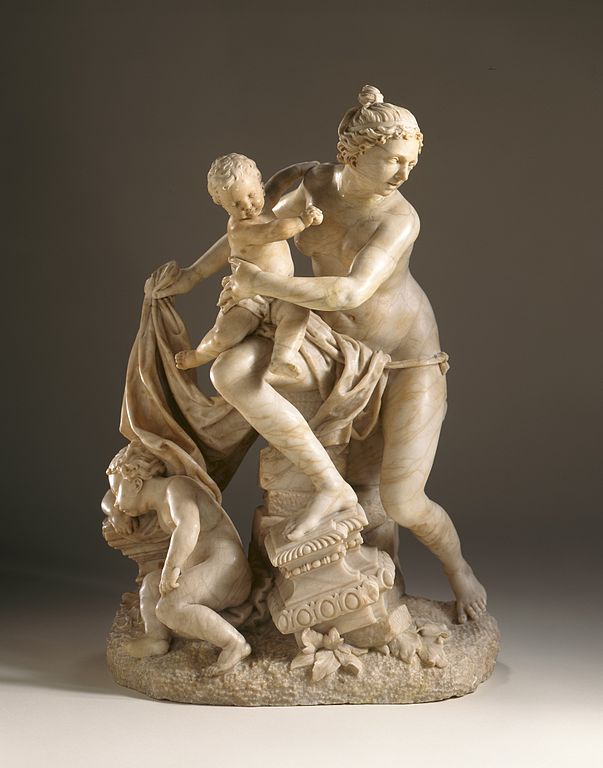 The Delos Island is full of archeological ruins that can speak so much to the historians. The ancient Greek architecture is spectacularly visible even today in some of the buildings in Delos Island.
Here is a Temple of Delians.
Another major landmark in this less-toured Greek island is the Minoan Fountain.
Its age is traced to 166 BC. Wouldn't you like to stand at this site of very high historical importance?
Terrace of the Lions:
This is another site that points to the scared Apollo, the Greek God of Health and Medicine. He is regarded as the son of Zeus, the God of Sky for ancient Greeks.
Doric Temple of Isis is a breathtaking building.
Some more Greek temples and buildings of superb architecture that you can see in Delos Island, Greece are:
Temple of Hera
House of the Dolphins
The House of Dionysus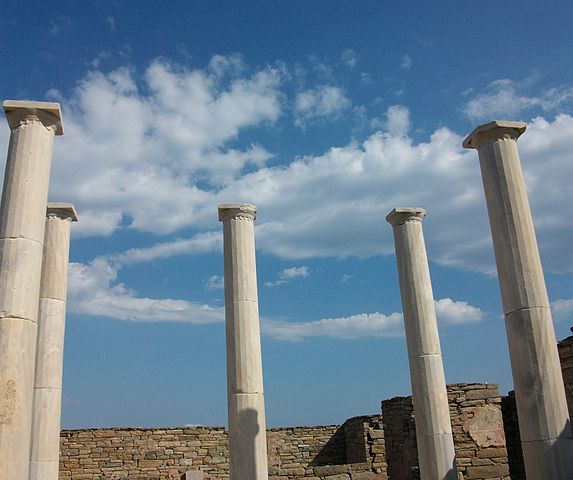 House of Cleopatra
Temple of Isis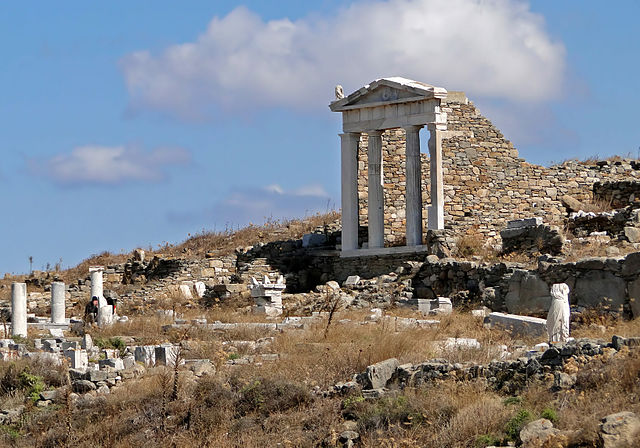 See, in spite of such extraordinary buildings and temples that belong to ancient Greece, you should wonder why Delos Island is listed under the inconspicuous Greek islands..
The Less- Visited Greek Islands: Anafi Island

This less-visited Greek island is home to around 350 people only in an area comprising over 40,000 sq.km! I wonder what they are doing there as permanent residents. Anafi Island is located close to Santorini Island and in fact, it is part of the Santorini's administration.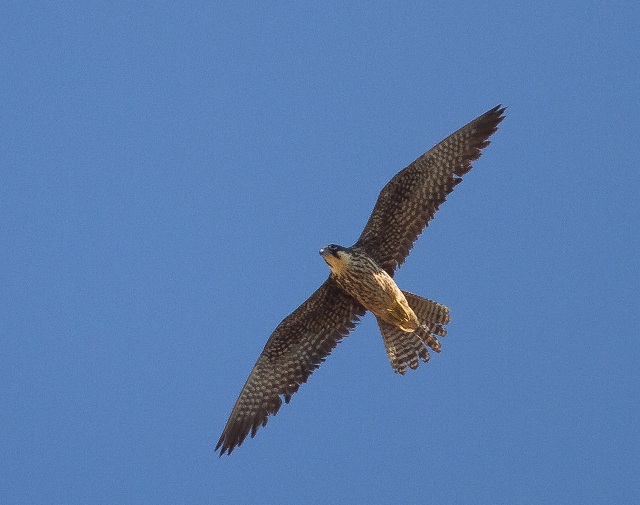 That's a falcon named Eleonora's Falcon. It is a native of Anafi Island. Its main prey seems to be other species of birds that visit this 'under the radar' Greek island during summer.
Anafi Island's important landmark for the tourists is Mount Kalamos.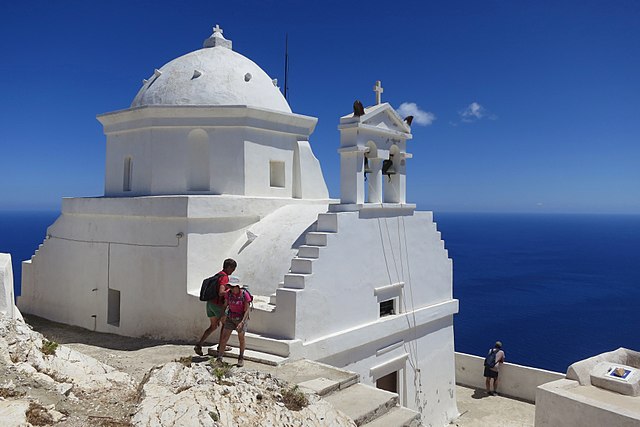 Look, it appears typically Greek to me. Are you with me?
Kythnos Island, Greece
Kythnos, a Greek island that sadly remains under the tourist radar in spite of boasting of a 100 km coastline that is studded with as many as 70 beaches!
Here is one of the 70 beaches in Kythnos Island.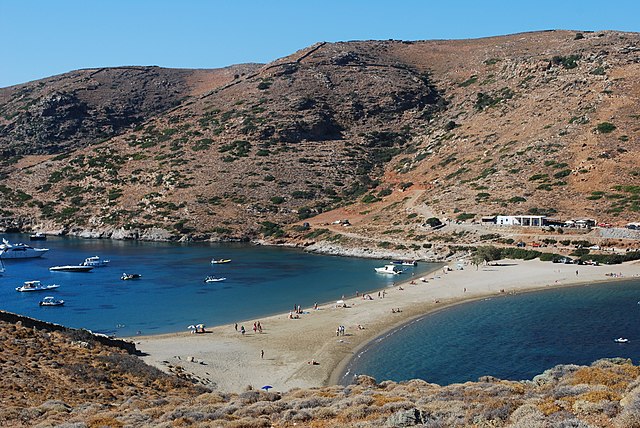 Oh, it is a sheer beauty.!
Another inexplicable reason is its proximity to Athens which is just 120 km.
I dug in deeper in its history and found that the island's sea lacked appropriate depth for big ships to moor in.
I think it is a valid reason for the island's inconspicuousness.
Some of the attractions in Kythnos Island are:
Presence of modern accommodation including trendy vacation homes facing the Aegean Sea.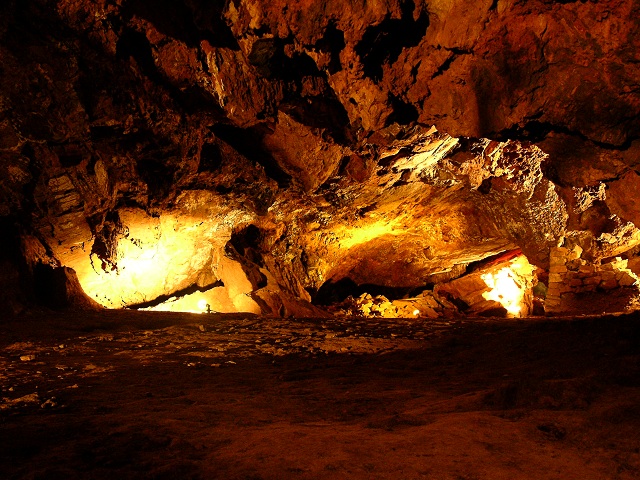 Other tourist attractions in Kythnos
Church of Agios Minas
Loutra thermal springs
Driopida seaside village
Monastery of Panagia Kanala
Castle of Oria
Koufonisia Island, Greece
Only about 400 Greeks live in this less-visited Greek island. You should visit this small island in the Aegean Sea if you like beaches exclusively for your family. Yes, the beaches are beautiful and lack visitors.
If you are a born explorer of seas, you would love to enter some of the sea caves on this island. If you are a strong swimmer, you can swim across to land on Keros island nearby.
Pori beach is one of the deserted beaches in Koufonisia Island. It is a white sand beach.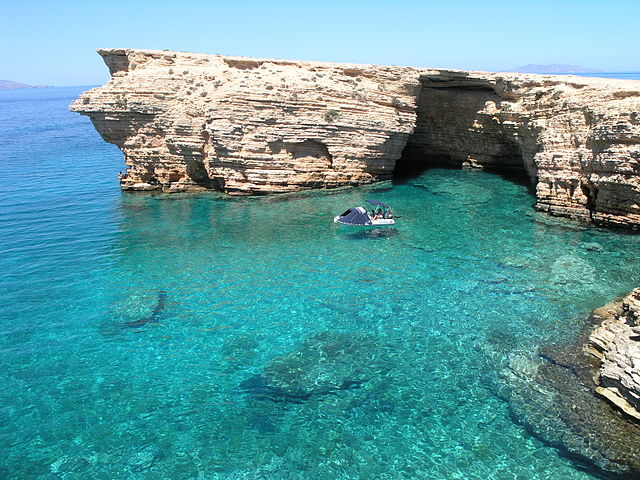 More sightseeing places in Koufonisia Island:
The Church of Agios Georgios
Church of Profitis Ilias
The Church of Agios Nikolaos
Church of Virgin Mary
Kimolos Island, Greece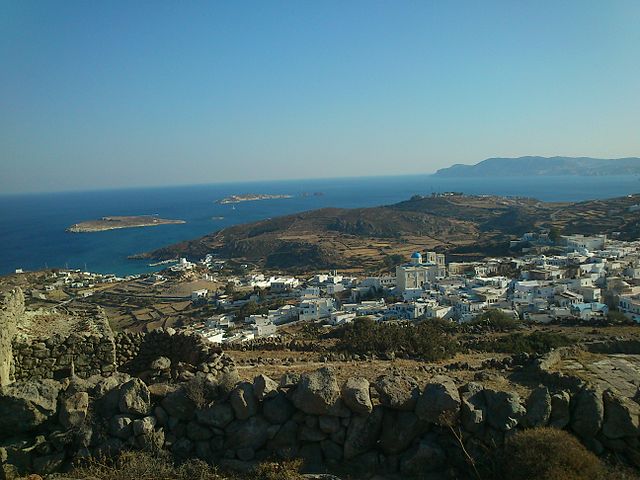 Kimolos is a Greek inconspicuous island and a small one too comprising just 50+ sq.km. This island and its neighbor Milos ( a popular island) is volcanic but there are no active volcanoes.
The landscape is beautiful and so unlike a typical Greek island. It is more like South Pacific island but the climate is very much the Mediterranean.
Strikingly Beautiful Greek Islands:  Sifnos Island
Sifnos is a Greek island that is relatively small occupying an area of just 74 sq.km.
Its most gorgeous sight is the Chrysopigi beach with a backdrop of Chrysopigi Monastery painted white.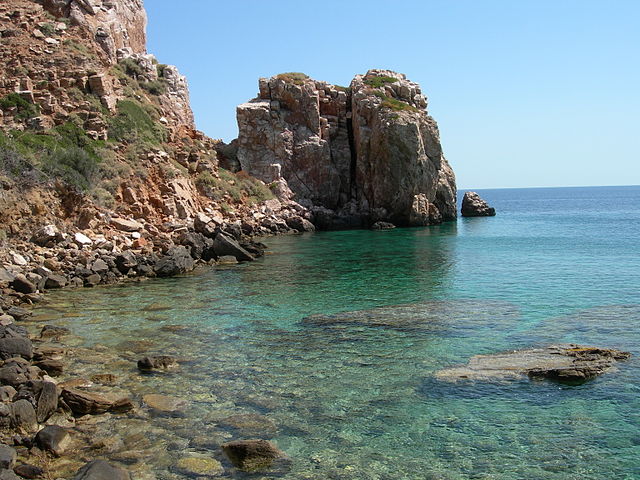 Another strikingly beautiful beach in Sifnos Island is Vathi beach.
Surprisingly, Sifnos lives in a very old era as is evident from its several pottery factories. The life in this less-visited Greek island is rural-based in spite of its proximity to Athens that is 80 km away.
I could go on writing about 15 more Greek islands that are less touristy but I think these 6 inconspicuous islands will keep you busy for 4 days.