Islands and Islets Travel Guide to Bijagós Islands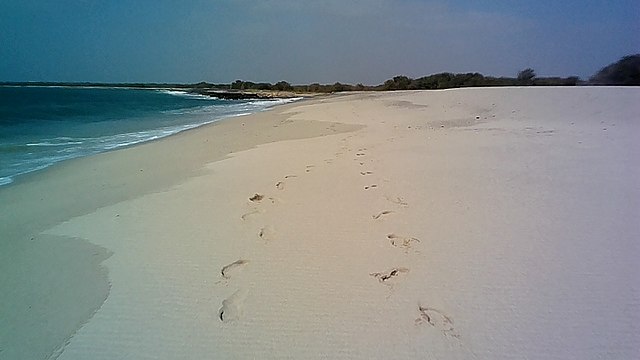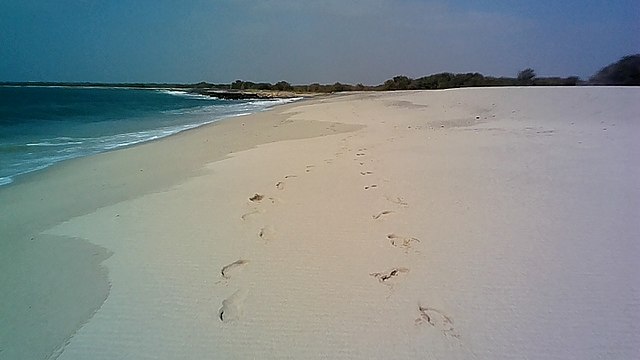 Does the islands' name sound new to you? I too came to know of this West African archipelago two days before only. Since then, I have been gathering travel information pertaining to these 88 islands group that has another name Bijagós Islands. I trust this name is more familiar than Bissagos. We will also stick to the better-known name in this travel guide.
Location of Bijagós Islands
They are located on the Atlantic Ocean, on the west coast of Africa.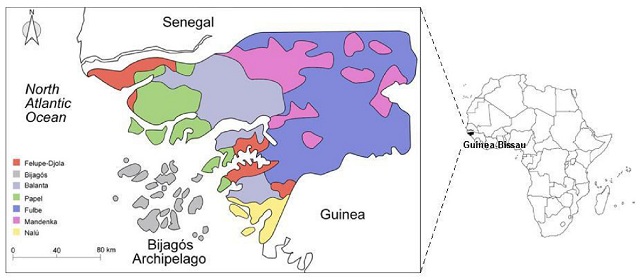 The Bijagós archipelago belongs to Guinea-Bissau, a West African country that hardly sees any tourists in spite of being an African nation.
88 Islands of Bijagós
Were you able to locate them on the map above? Of these 88 islands and islets, only 18 have permanent residents.
Not only their motherland Guinea-Bissau is least visited but these Islands also see a trickle of tourist traffic which is even more reason to visit them because the beaches become exclusively for you.
The 88 Islands occupy a whopping 13,000 sq.km but still, not much of natural resources to command a big role in the economy of Guinea-Bissau.
Here are the names of the major 18 islands of Bijagós archipelago:
Bubaque-capital of Bijagós
Bolama
Rubanhe
Orango
João Vieira
Carache
Maio, Meneque
Caravela
Enu
Unhacomo
Ponta
Formosa
Galinhas
Orangozinho
Roxa
Soga
Uno
Uracane.
Wildlife spotting in Bijagós Islands
In spite of an African archipelago, there is not much information about the wildlife in Bijagós except a few that include salt-water hippopotamus and sea turtles.
Flora of Bijagós Islands
Here is something more solid because the archipelago comes under the UNESCO Boloma Bissagos Biosphere Reserve.
The Bijagós Islands are dotted with:
Palm groves
Mangroves
Savannahs
How to reach the Bijagós Islands?
Since the Portuguese ruled the Guinea-Bissau for several years, they still operate flights from Lisbon. The other option to reach the Bijagós Islands is to go by a ferry from Guinea-Bissau. The ride takes about 4 hours provided the tides are in your favor.
The ferry from Guinea-Bissau will dock at the port of Bubaque which also acts as the gateway to other Bijagos Islands.
Please make a note of this ferry service company "Consulmar Ferries" that operate ferries to Bijagós Islands. I believe they are the only organized people to offer public transportation to Bubaque Island.
A few hotels in Guinea-Bissau also offer boats to reach the Bijagós Islands but only to their guests.
Hotel des Dauphins
Hotel Boats
Bobs Fishing Club
Accommodation in Bijagós Islands.
You don't have many options to stay in the Bijagós Islands; in fact, there is no point in staying in the Bijagós Islands as there are not many things to do there.
It is better to stay in Guinea-Bissau and plan a day trip to Bijagós Islands.
Lodge Les Dauphins is located in Bubaque, the capital island of Bijagós Islands. Visit their website for pricing and booking.
Casa Dora is also located in Bubaque. Call them at +245 6925836 with your inquiries.
This is how your accommodation will look at Bubaque offered by Casa Dora: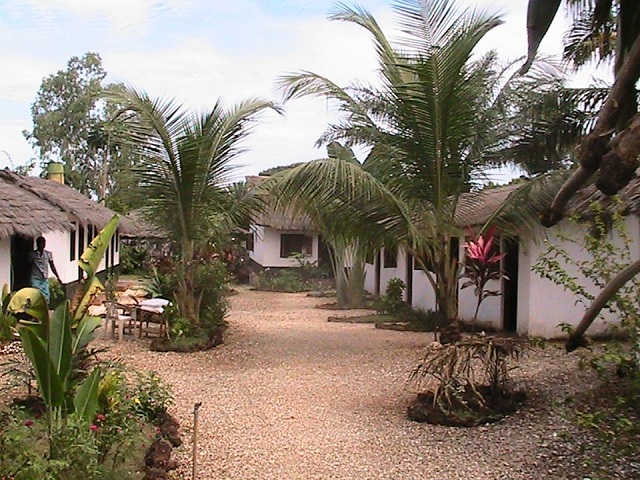 Saldomar is a restaurant equipped with some sleeping facility for the sparse tourists who visit Bubaque.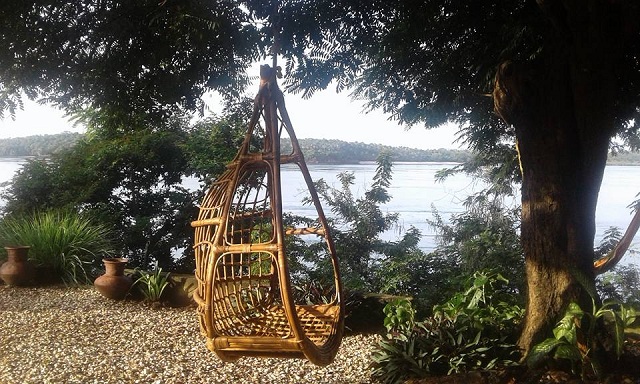 That's the garden of Saldomar in Bubaque with a terrific view of the Atlantic Ocean.
If you want more details about the lodging and boarding facilities of Saldomar, visit their Facebook page.
There are about a dozen hotels in Guinea-Bissau of which 6 hotels have received positive reviews.
Eating and drinking in Bijagós Islands
Well, you get all the usual fare that is available these days even in remote islands. You even get pizzas here; it may have been imported from Portugal.
Djumbai is the name of the beer that is available in Bijagós.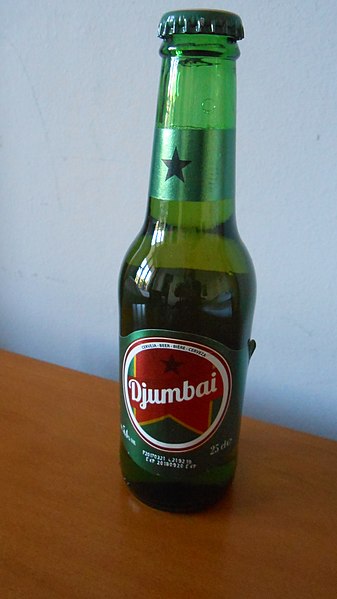 If you ever go to the Bijagós Islands, try the local favorite Warga, a sort of green tea but sweet in taste. Green tea is generally bitter in other parts of the world.
Don't forget to ask for the sweet Baobab fruit juice. Don't be surprised to find plastic bags containing solid fruit juice. Yes, I mean solid because the fruit juice is frozen.
The natives of Guinea-Bissau eat rice along with fish of which there is no dearth in the Atlantic Ocean.
Being a tropical island, you will get plenty of locally cultivated fruits that include:
Mangoes
Bananas
Oranges
Papaya
Street food in Bijagós Islands
No, you cannot escape the street food culture even in these thinly visited and populated West African islands. Egg sandwiches are big favorites of the locals. Of late, even donuts have made a foray here.
Is there wi-fi in Bijagós archipelago?
Yes, I read the most essential amenity wi-fi is available
What to see in Guinea-Bissau and Bijagós Islands?
Since it is advisable for you to stay in Guinea-Bissau, you will have more places to go and see that mainly include several national parks.
The Cacheu River Mangroves Natural Park
Lagoas Cufada Natural Park
Orango Islands National Park
Cantanhez Forest National Park
Activities include:
Swimming in the deserted beaches
Island hopping-visiting several inhabited and uninhabited islands of Bijagos archipelago
If the tides are friendly, you can try kayaking at Bruce beach.
That's all about traveling to Bijagós Islands, West Africa.