Black River Gorges National Park, Mauritius Island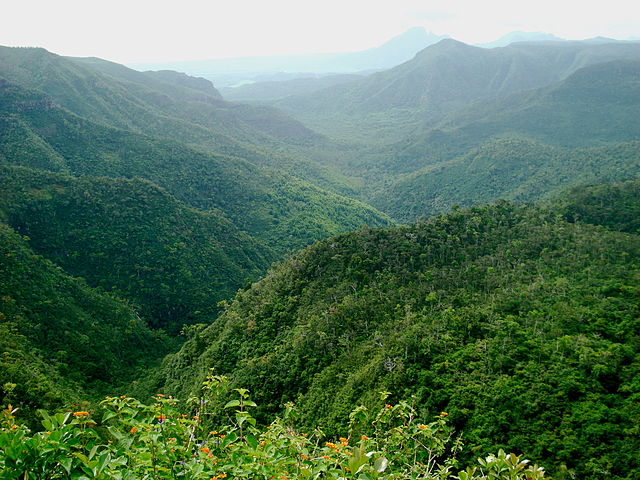 New Year's second post! This month, I intend to blog about 6 national parks of the world that are rather unheard of but possess gems of flora and fauna, waterfalls and lakes. The Black River Gorges National Park is located in Mauritius Island's southwest side, the island that the tourists visit throughout the year.
Overview of Black River Gorges National Park.
If you are a veteran visitor of national parks of varied ecology, you will understand the three distinctly different types of forests that comprise the 68 sq.km Black River Gorges National Park.
Upland forest that is humid
Dry lowland forest
Heathland marsh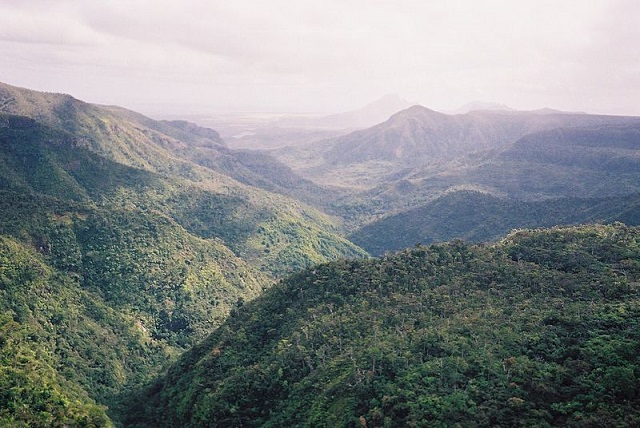 This is a sample of Heathland forest that is covered with stunted-growth bushes that is an ideal habitat for a range of wildlife such as rabbits and meerkats,.
Apart from hosting a range of endemic flora and fauna, there are several stunning hiking trails in Black River Gorges National Parks.
Adventure minded tourists are also offered several outdoor activities that include:
Golf
Scuba diving
Boat rides
Standup paddle boat
Island hopping
Angling
Reaching Mauritius
Mauritius is a highly visited tourist destination and winter escape, it is very well connected by flights from all parts of the world, especially from India and South Africa.
Ferry voyage to Mauritius from Madagascar
The distance between the two great islands Mauritius and Madagascar is about 1150 km approximately. A ferry may take more than 5 days if it goes non-stop. However, I believe the ferry will stop at Reunion Island for a day or two.
Therefore, it is better to fly into Mauritius. Ship voyages are only for the retirees who have all the time to while away.
Hiking in Black River Gorges National park, Mauritius.
Mauritius tourists are of basically two kinds. One set of tourists are the first-timers  who have come to experience life in a celebrated island.
The other set of tourists visit Mauritius's Black River Gorge National Park's various hiking trails through dense mountains and rainforests.
Here are some of the frequently trodden hiking trails in Black River Gorges National Park:
Machabee Forest Loop
Machabee Trail
Parakeet Trail
Morel Longue Loop
Hikers can't get off the trails because of breathtaking views of the Black River gorges and misty clouds. In addition, they can spot endemic flora and fauna.
There are several organized trekking clubs that arrange hiking sessions for you accompanied by experienced guides. A free lunch is thrown in for the hikers.
Flora and Fauna of Black River Gorges National Park
Before we look at other places to see in and around the national park, let us quickly go over the list of the wildlife of Mauritius forests.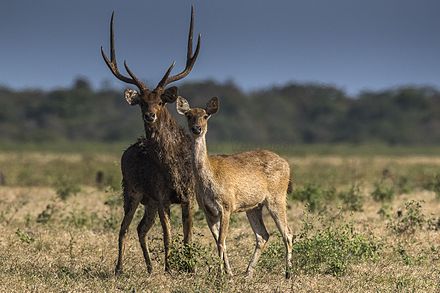 Mauritian flying fox(bat)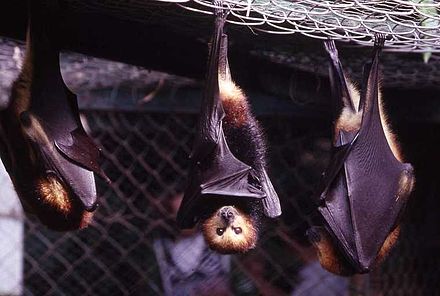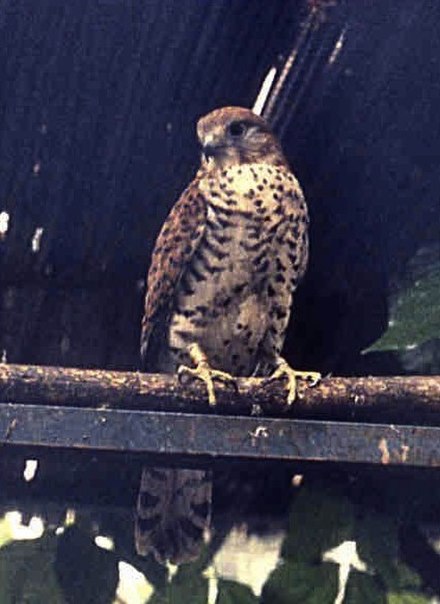 Pink Pigeon-an endemic bird of Mauritius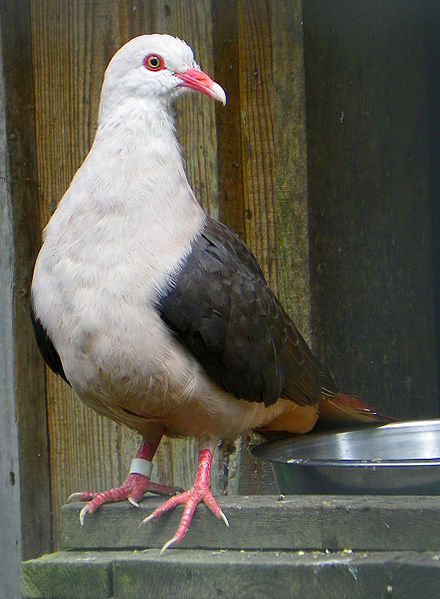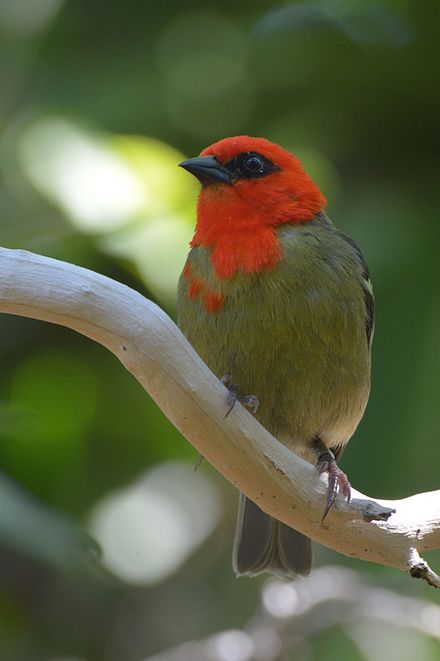 Green and red bird. What a color combination!
Other birds that you can spot and identify in Black River Gorges National Park:
Mauritius Bulbul
Mauritius Parakeet
Cuckooshrike
Places to see in Black River Gorges National Park:
As the name indicates, there are spellbinding gorges in this national park. Gorges are canyons or abysses but in this case, these gorges are not bare with rocks similar to the Grand Canyon but filled with a great range of flora including tall trees and dwarf shrubs.
What a lush gorge! No doubt it is a habitat to so many insects, snakes, birds, and wild animals.
Breathtakingly captured Alexandra Waterfalls of Mauritius! I believe this video must have been shot from a helicopter.
The jungle is gorgeously thick, filled with the sounds of the forest pierced by occasional calls of the cuckoo shrike.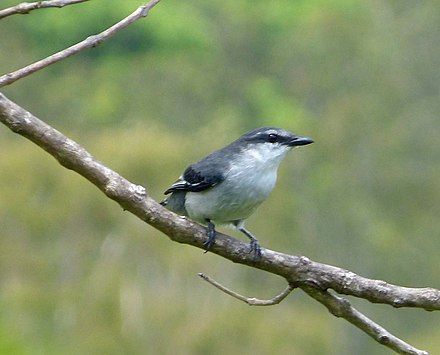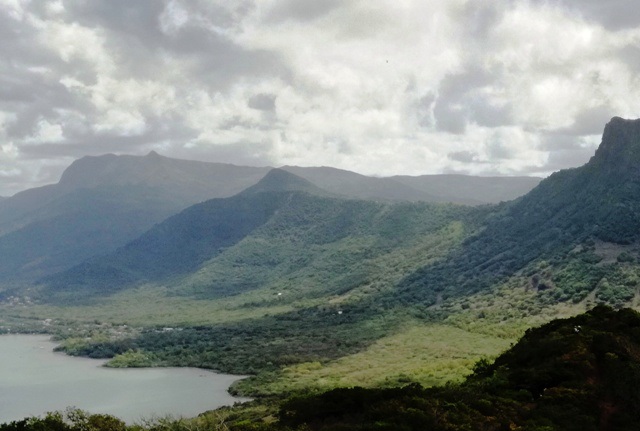 Ah, what a serene-looking place on the earth! I would spend half a day just listening to the silence of this breathtaking place.
Ebony Forest is located in Chamarel village near the Black River Gorges National Park.
This is a favorite stop and viewpoint for the hikers who cannot resist this trail. Ask around for a guided safari tour of Ebony Forest, Mauritius.
This natural spectacle is also seen in the Chamarel village of Mauritius.
Wow! I think a view of this incredibly beautiful sand dune alone is worth your trip to Mauritius Island. This is a fantastic natural geological phenomenon.,
No, you can't gather the multi-colored sands; you can only look at them and appreciate the splendid beauty from a short distance away.
Did you count the 7 colors?
I could point out to purple, yellow, violet, and red. I read the sand dunes are also of green and brown that my eyes have failed to detect.
The Seven Colored Earths is the foremost tourist attraction in Mauritius, near Black River Gorges National Parks.
Try browsing through the shops in Chamarel to see whether they sell a sample bottle containing the seven-colored sands.
A house of optical illusion
Are you a fan of optical illusion? If so, please take the time to visit the "Curious Corner of Chamarel".
You need not look for any local transportation to visit this house of brain stimulus. It lies only a short walking distance away from the Seven Colored earths.
Every exhibit of illusion will throw mind-boggling challenge to your intelligence.
OMG! This is Mauritius at its best! What a captivating sight! It is no wonder Mauritius Island is a perennial vacation destination and winter escape.
The Indian Ocean's water appears beautiful blue and also crystal clear. To see and touch the rock, you need to go on a small boat.
As your boat moves towards the crystal rock, dolphins will give company to you.
Where to shop for souvenirs during your trip to see the beauty of Black River Gorges National Park?
If you are part of any guided tour of the national park and its Chamarel surroundings, you need not ask anyone the way to find the "Badaboom Souvenir Shop" as visiting the gift shop will be included in the itinerary of your Mauritius tour. Else, if you are on your own, ask around for the Basaboom.
Ah, I almost forgot. See if any roadside vendor is selling a delicious fruit "Chinese Guava".
Chinese Guava
Staying near the Black River Gorges National Park, Mauritius.
The most recommended place to stay in the peripherals of Black River Gorges National Park is "Tamassa Resort".
Other hotels and resorts of repute near Black River Gorges National Parks, Mauritius.
Manisa Hotel
Voila Hotel Bagatelle
Shanti Maurice Resort
So, that's it about Mauritius's Black River Gorges National Park.