14 Fantastic Indonesia National Parks to Watch Wildlife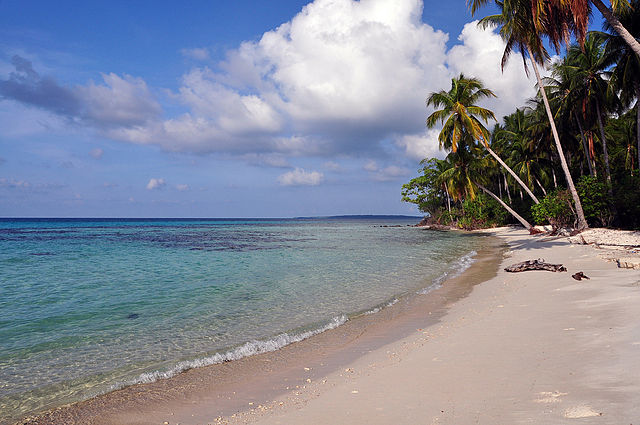 In this blog post, I have covered all the fantastic Indonesia National Parks to see a great range of wildlife. Wild animals and birds live in Indonesia National Parks, its various tropical islands and dense rain forests.
Overview of Indonesia National Parks.
Indonesia is one of the most visited vacation destinations by the Asians. Among all the Indonesian islands, Bali is the world's top-ranked island getaway.
Indonesia is an archipelago consisting of over a whopping 18,000 islands! I think 1% of them are only inhabited by humans remaining are uninhabited islands but I am sure more than 90% of the Indonesian Islands are fantastic habitats for wildlife.
Though we cannot visit that many Indonesian Islands, we can visit a few selective islands that are very rich in wildlife, some of them are endangered and while some of the birds are endemic (they are not found anywhere else in the world).
Wonderful places to see wildlife in Indonesia National Parks:
1. Baluran National Park, Indonesia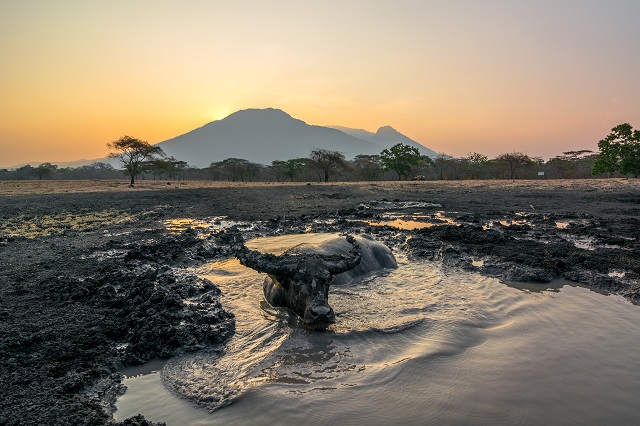 Can you spot the wild buffalo lazily soaking up in a pond inside the Baluran National Park?
Baluran National Park is located in Java Island, one of the five major islands of Indonesia. Java Island comprises lowland forests, savannas, and volcanic mountains. The Baluran Nationa Park is named after the Mount Baluran.
The Indonesia National Parks rich biodiversity is due to the fact of its strategic location between two straits namely Bali and Madura.
In addition, there is abundant water resource by way of two rivers that include River Bajulmati and the River Klokoran.
The Bauran National Park is where an extinct volcano exists in the name of Buraran Mount. This attracts curious tourists from several parts of Asia.
The Baluran National Park occupies a large area measuring 62k acres.
Wildlife in Baluran National Park, Indonesia
To watch all the wildlife in Indonesia, you need to travel extensively as the islands are spread wide apart and so too the National Parks and tropical rainforests.
Which wild animals can you see in Baluran National Park?
Banteng (endangered species)
Sumatran Dhole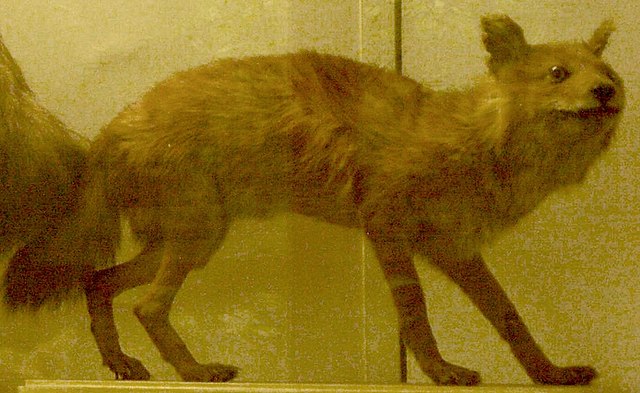 Javan Leopard
Fishing cat
Indian Muntjac
Javan Lutung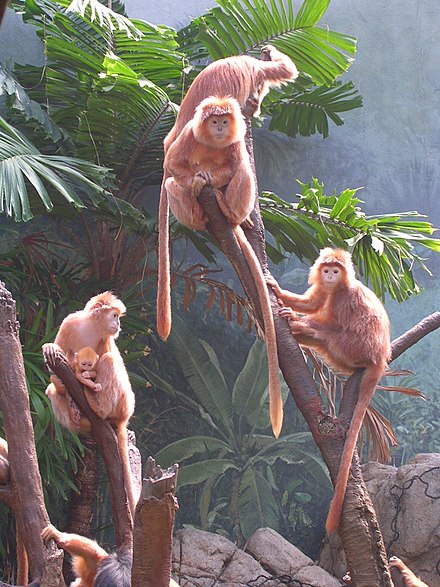 Birds of Baluran Mountain: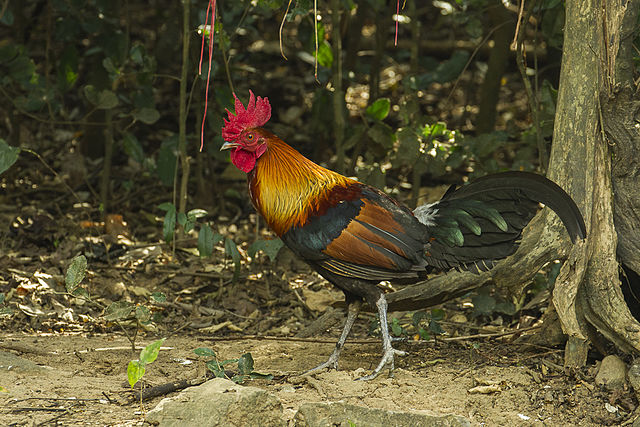 Pied Hornbill
Lesser Adjutant (strange name for a bird)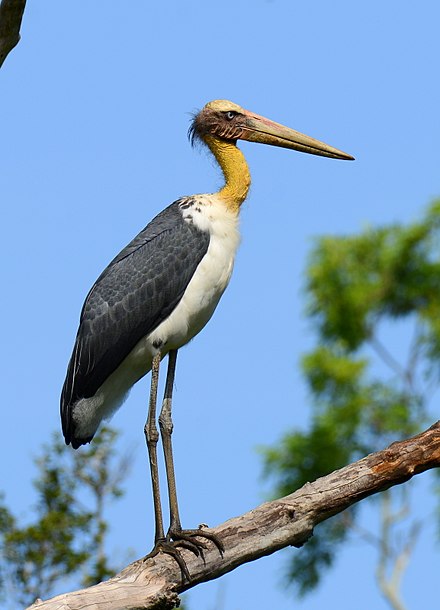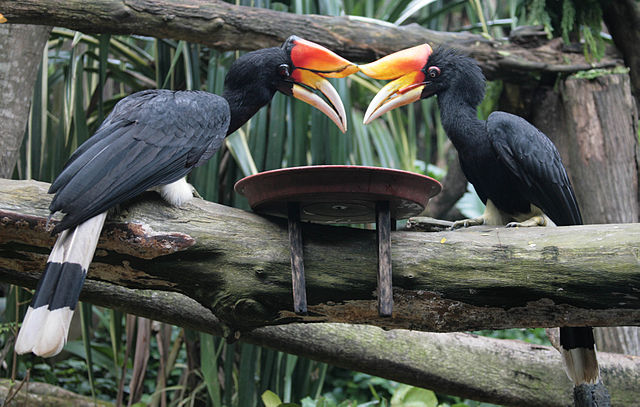 There are organized animal safaris available in Baluran National Park. Join like-minded tourists and wildlife lovers and have a wonderful time spotting birds and animals of Indonesia National Parks.
2. Komodo National Park, Lesser Sunda Islands, Indonesia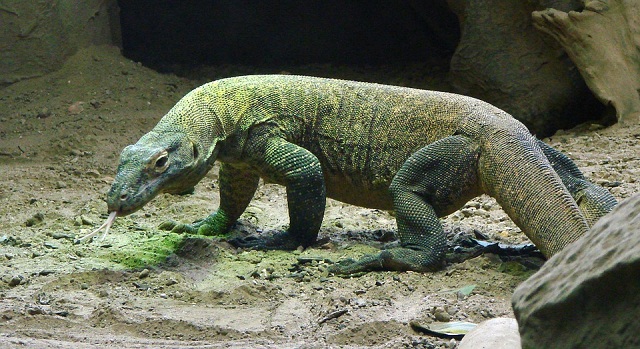 That's the Komodo for you. It is classified as a dragon unofficially but it is actually a giant lizard that can even attack a fully-grown deer and eat.
The Komodo Dragons of Indonesian Islands are great wildlife enthusiasts attractor. They are found in a few places in Indonesia but the main place is its protected area called Komodo National Park (protected by the UNESCO) that is located in the Lesser Sunda Islands.
Komodo dragons invite wildlife lovers from all parts of the world except African where they have their own share of incredible animals and birds.
Other wildlife that you can see in the Lesser Sunda Islands is:
Grey Flying Fox
Several species of bats
Moluccan Flying Fox
Ruby-throated Bulbul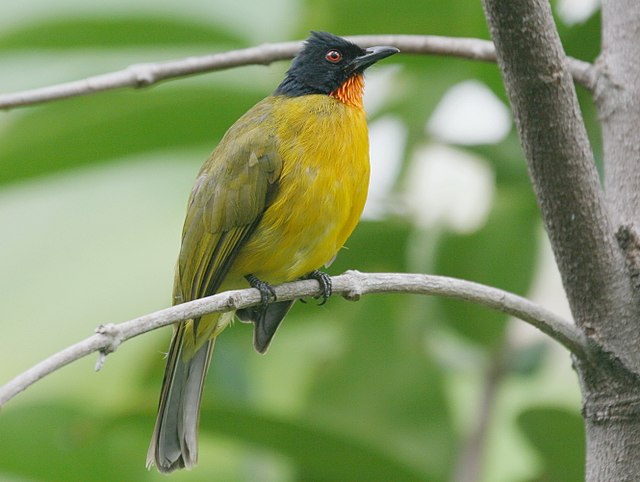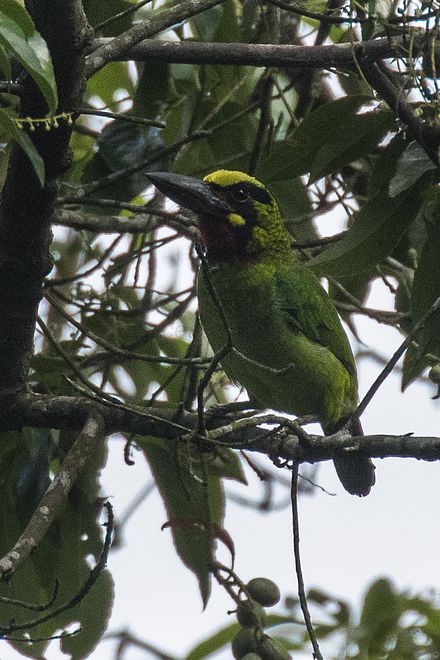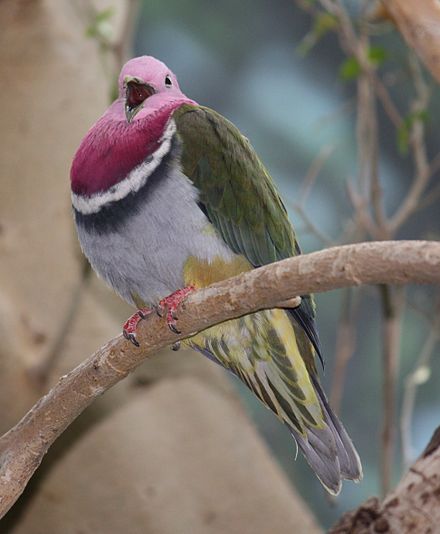 My God! What a colorful bird!
3. Tanjung Puting National Park, Borneo
This is where you can see the famous Orangutans that are generally reticent. They are not overjoyed at seeing humans in their limited but protected habitats in the Indonesian Islands, especially in Borneo Island, which is an excellent place in the whole world to watch wildlife.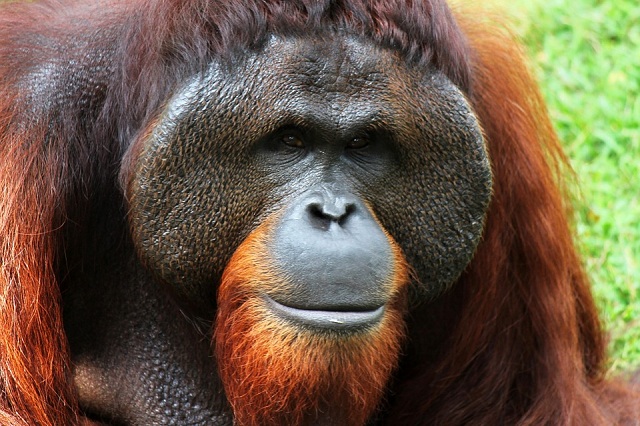 Apart from Orangutans, you can spot the Bornean bearded pig, that roams the banks of Sekonyer River.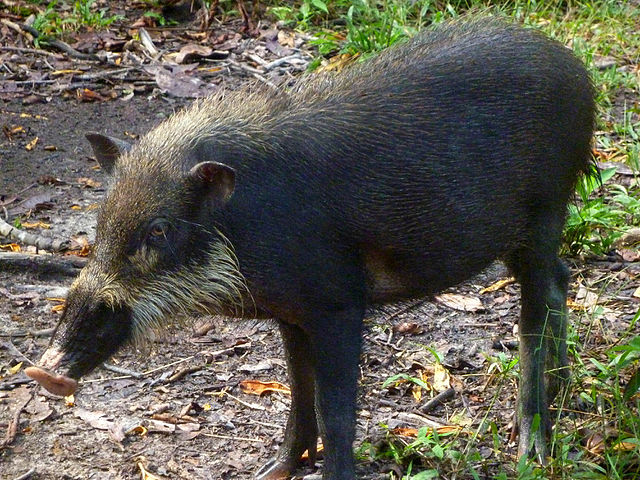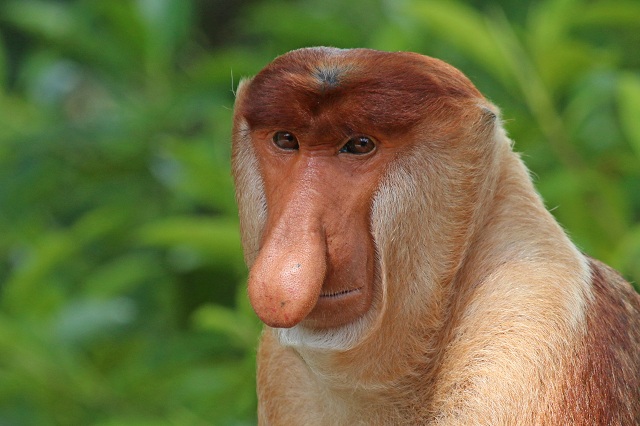 What a lengthy nose!
Clouded Leopard
Malaysian Sun Bear
Deadly crocodiles
Stork-billed Kingfisher
Tanjung Puting National Park itself is a highly visited destination in Malaysia for its rich flora and fauna. At any given time of the year, some big research organization in the world would be stationed in Tanjung Putting National park conducting research on a wide range of topics.
Another big factor to visit this place for watching wildlife is its approach. You need to travel for some time in a boat from Kumai Town. The boat cruise will be on Sekonyer River.
Here are several small water bodies called "Bird Lakes" that are vantage points to spot the birds.
4. Kerinci Seblat National Park, Sumatra, Indonesia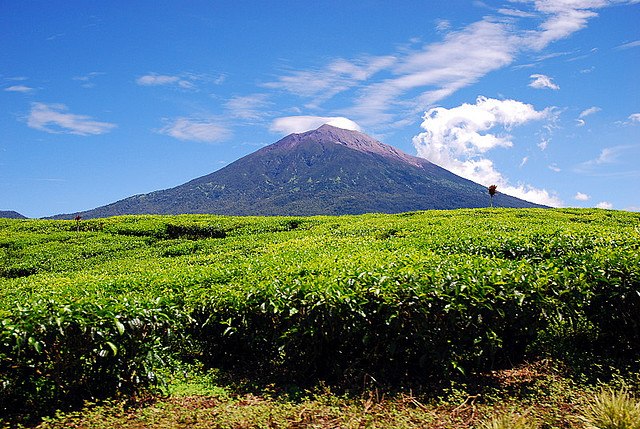 The mountain you see in the image is a volcano called "Mount Kerinci". It is part of the nearly 14,000 sq.km Kerinci Seblat National Park in Sumatra Island, Indonesia. This wildlife area spans in four large provinces of Sumatra Island.
Wildlife to see in Kerinci Seblat National Park, Indonesia: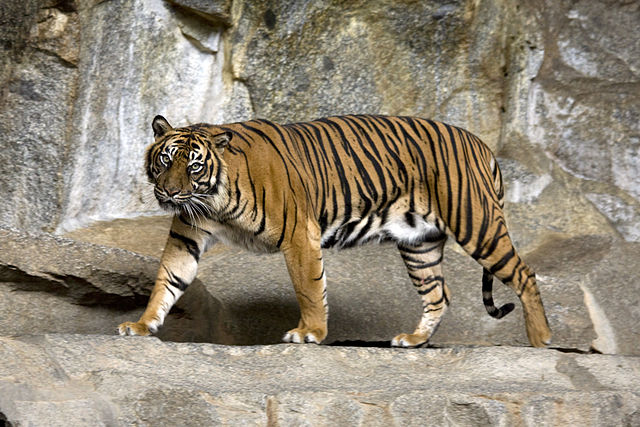 Marbled Cat
Clouded Leopard
Asian Golden Cat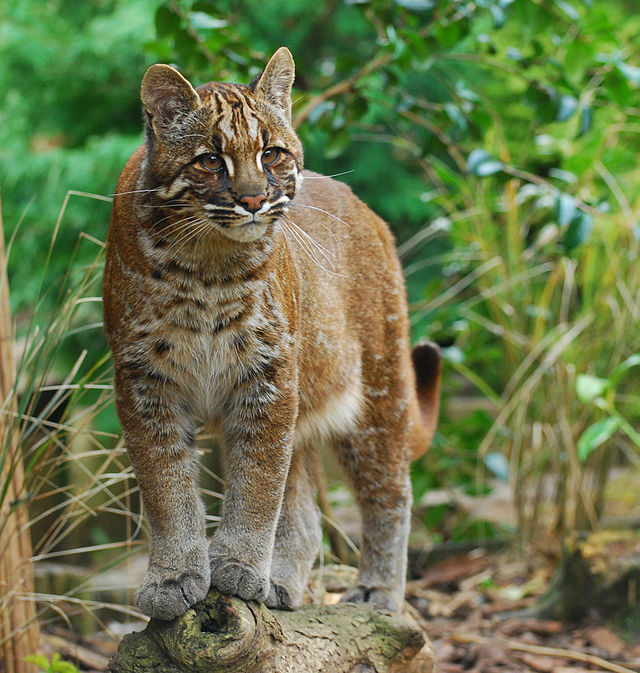 Rhinoceros
Malayan Tapir
Elephants
The Kerinci National Park is where you can see the world's largest and the tallest flowers namely:
Rafflesia Arnoldi (Corpse Lily)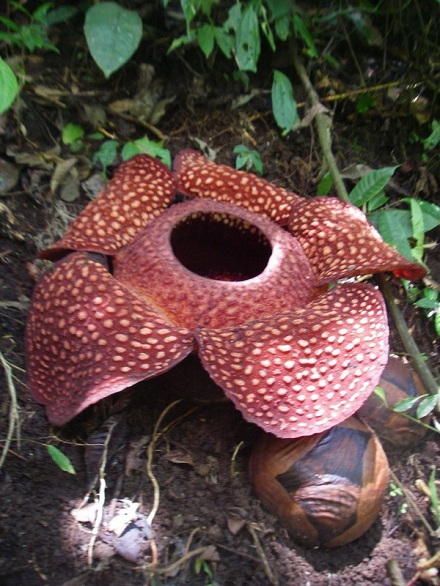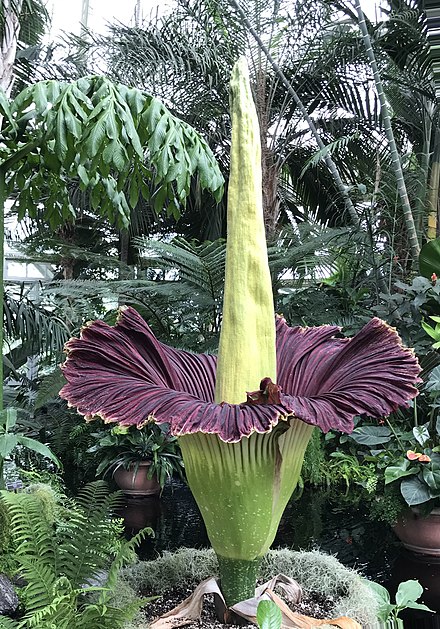 5. Cenderawasih Bay, West Papua
It is a fantastic place to see a great variety of corals and marine life that include: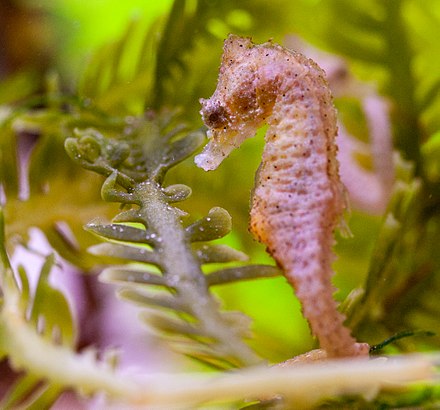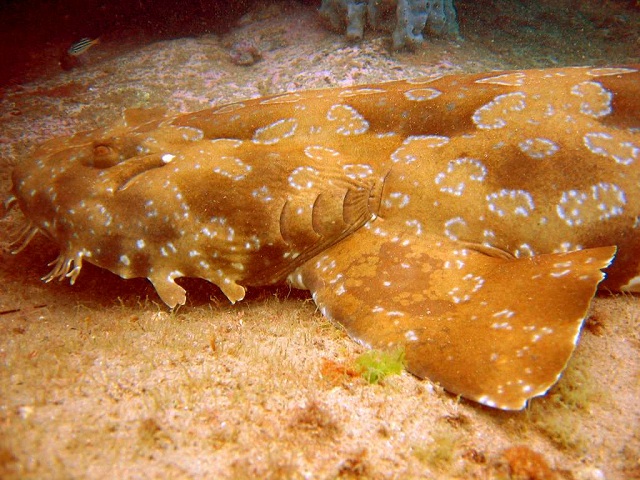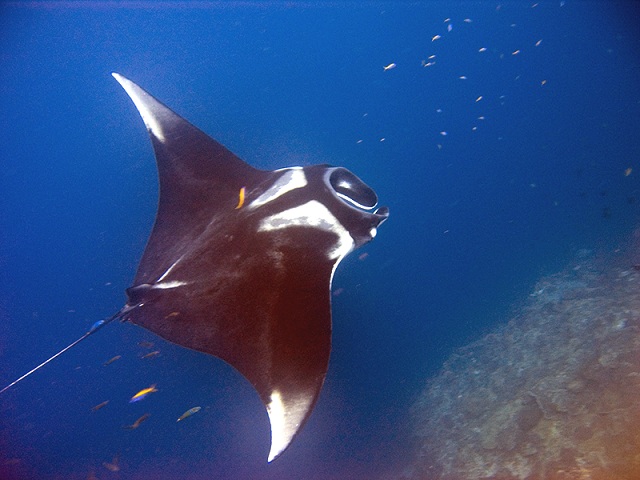 There are several species of whale sharks you can spot apart from fish species in the islands surrounding West Papua, Indonesia.
The names of the islands to watch marine life are:
Raja Ampat archipelago.
Biak Island
Yapen Island
New Guinea
The whole region is a wonderful habitat for rich marine life.
6. Way Kambas National Park, Sumatra, Indonesia
Way Kambas National Park is where you can watch the huge Sumatran Rhino.
The region comprises of over 1300 hundred sq.km of swamps and lowland rainforests.
More wildlife in Way kambas national Park, Indonesia: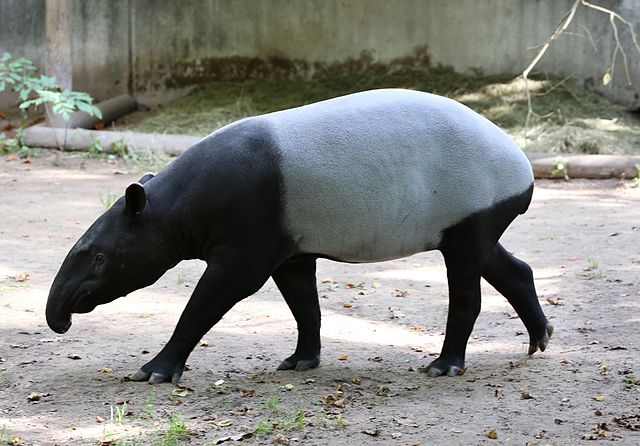 Birds you can spot in Way Kambas National Park:
Oriental Darter
Great Argus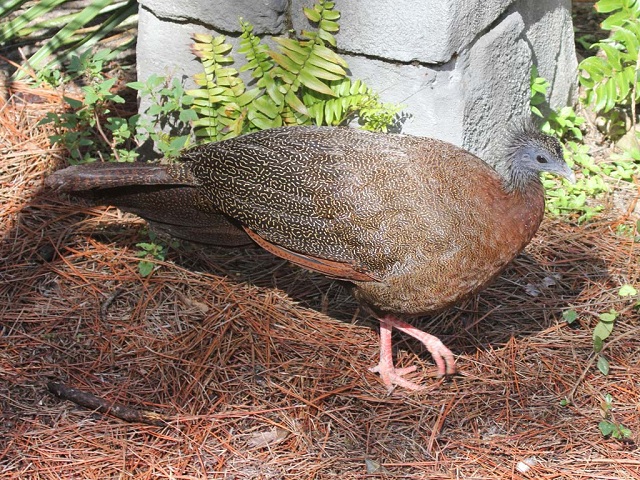 What a beautiful shape for a bird!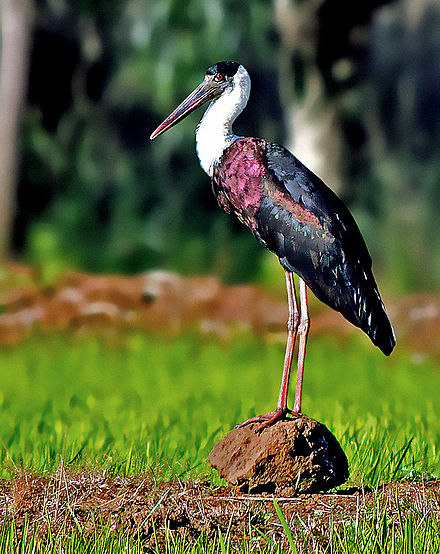 All these birds of Indonesia are new and unheard of by me. I should remember this wildlife site in Indonesia.
7. Wasur National Park, Papua
The Wasur National Park is located in Papua province of Indonesia. The majority of the region comprises vast tracts of wetland thus making it a very ideal habitat for insects and birds. The area's biodiversity has earned an enviable name "Serengeti of Papua".
The Wasur National Park is another fantastic place to see the wildlife of Indonesia, especially the avifauna that numbers to over 350 species.
Some of the birds that you can identify in Wasur National Park, Papua, Indonesia:
Fly River Grassbird
Sugar Gliders
New Guinea Harpy Eagle
Wallaby
Cuscus
8. Mount Leuser National Park
Among all other wildlife-spotting national parks in Indonesia, I am very much impressed with Gunung Leuser National Park because my idea of forest that is dark, dense and humid exists here.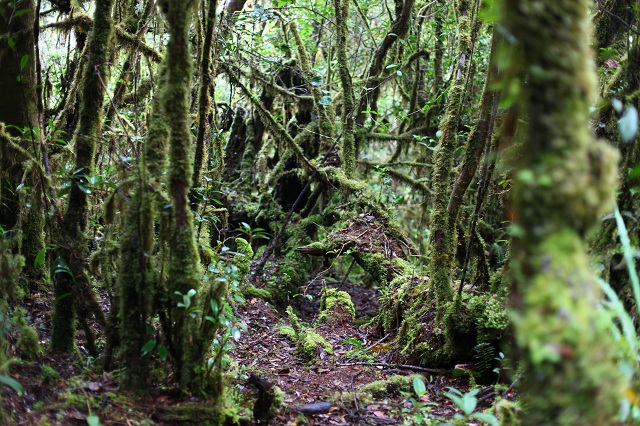 Look at how dense the forest appears. An added attraction is the river that is flowing outside the entrance of the national park.
Such a dense rainforest is where you can be a discoverer of new species of wildlife that include:
snakes
reptiles
birds
butterflies.
Yes, I am of the opinion that we won't be able to accurately count the number of species of wildlife in this world.
Here is one more view of the Mount Leuser National Park:
https://upload.wikimedia.org/wikipedia/commons/a/a5/The_path_to_the_top_of_Mount_Kemiri.jpg
The woods are lovely, dark and deep,literally-eh?
Think about this for example:
Can you really count how many species of marine life in all the oceans and, rivers, and lakes?
Well, let us move on to the Gunung Leuser National Park that is another national park for wildlife watching in Sumatra Island, Indonesia.
It is a place that allows hundreds of wildlife to thrive without any disturbance, neither human nor natural.
Which wild animals can you see in Gunung Leuser National Park?
Orangutans (Bukit Lawang Orangutan sanctuary is located in this national park)
Elephants
Several other species of monkeys that include Gibbon
Rhinoceros
Birds of Gunung Leuser National Park
This dark and humid rainforest is liked by hornbills. They are generally silent and hence, you can spot them only by the darting movements. The beautiful toucans  also happily live along with Hornbills.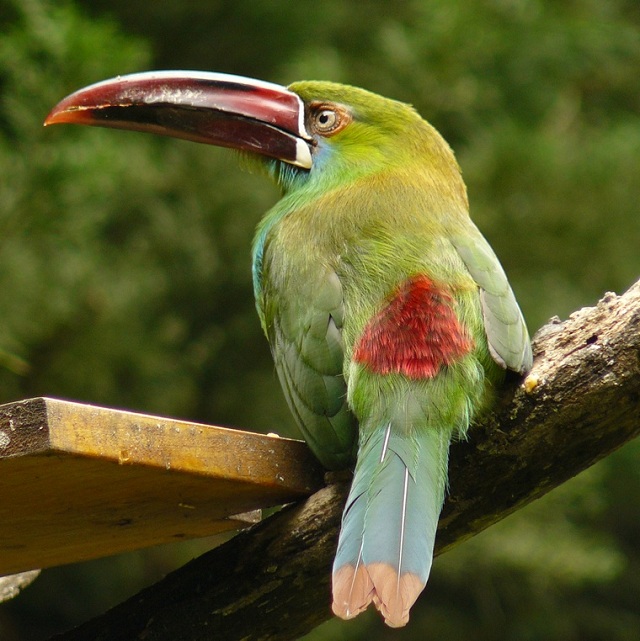 Very rare birds of Indonesia
Black Bittern ( a rare bird in Indonesia)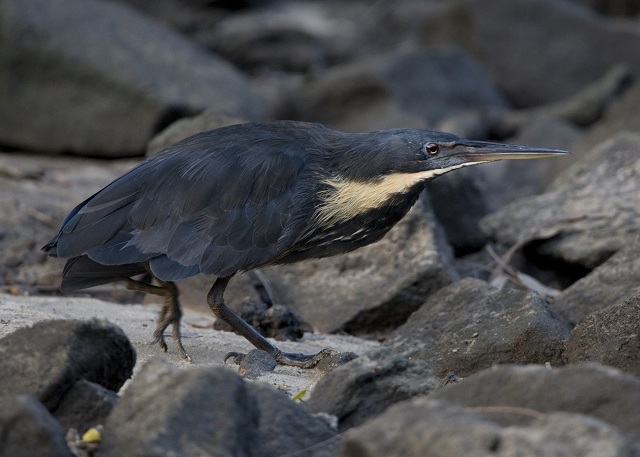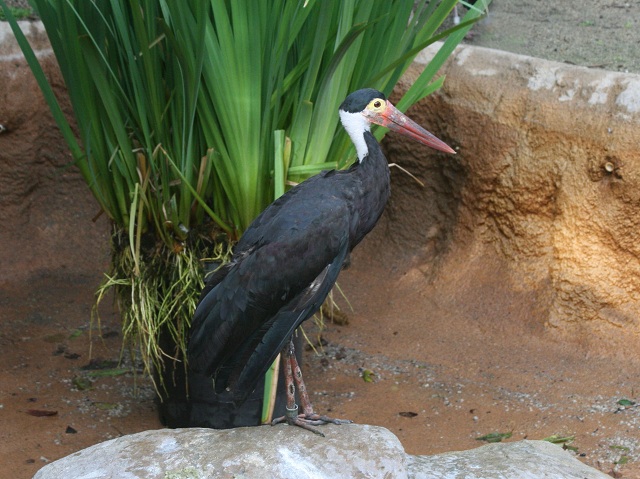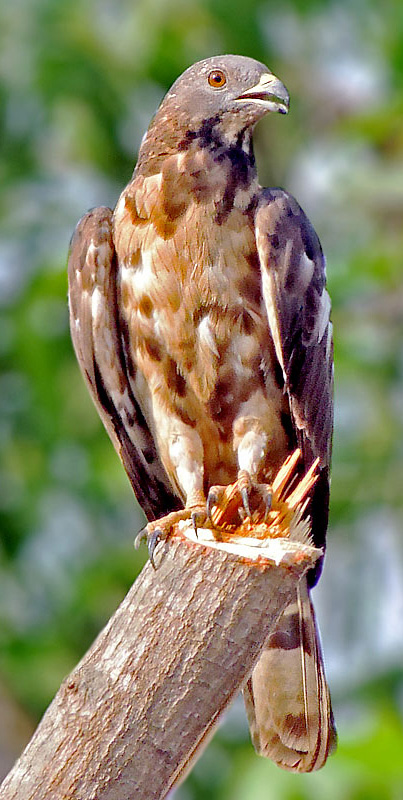 Oh, beautiful! Looks more like a large quail to me. What a round body!
Bronze-tailed peacock-pheasant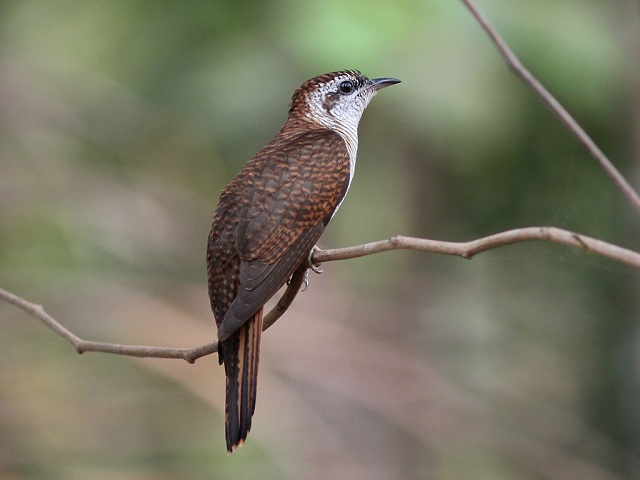 See, so many exotic and rare birds that live in Indonesia> It is surely a haven for bird watchers and ornithologists.
9. Meru Betiri National Park, Java, Indonesia
Meru Betiri National Park of East Java comprises a marine area also as its part in the Bali Strait.
Apart from all the forest animals of Indonesia mentioned thus far such as Javan Leopard, wild boar, Sumatran Dhole (kind of wild dog), and Javan Muntjac, the marine side that is of much interest to marine creatures enthusiasts.
The Bandealit beach here is home to leatherback sea turtles, green turtles and Olive-Ridley turtles.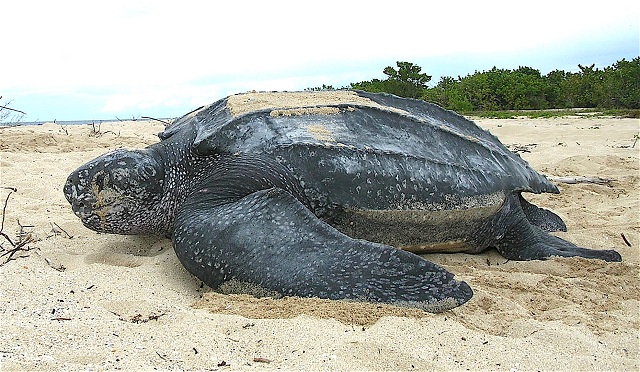 10. Lovina, Bali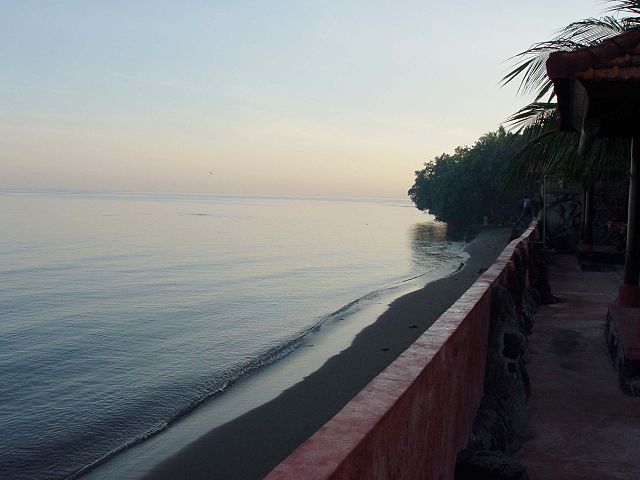 The first attraction of Lovina Beach is its black sand. The only wildlife to see in Lovina Beach is the dolphins.
To see the wild dolphins, there are organized boat tours on the Indian Ocean and Bali Strait. The dolphin safari generally starts in the early morning, just before sunrise. It seems the dolphins love to watch the sunrise. Your dolphin boat safari lasts two hours.
11. Tangkoko National Park, Java, Indonesia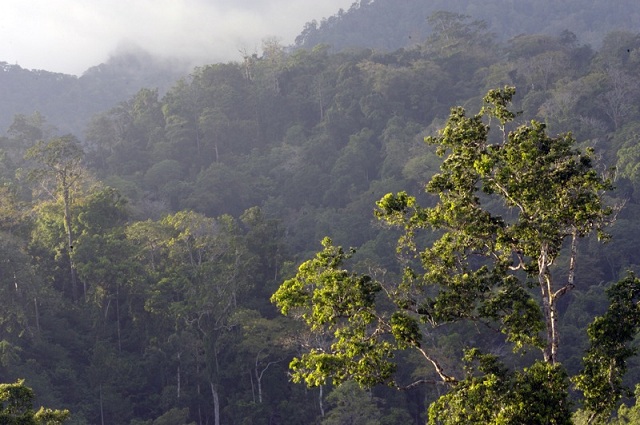 Located on the eastern Java, this national park encompasses nearly 22,000 acres of dense evergreen forest that is home to some of the rarest birds in the world.
Let us look at the avifauna of Tangkoko Sulawesi: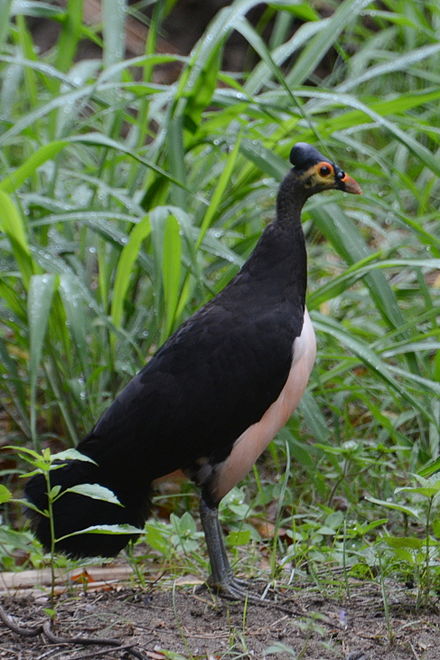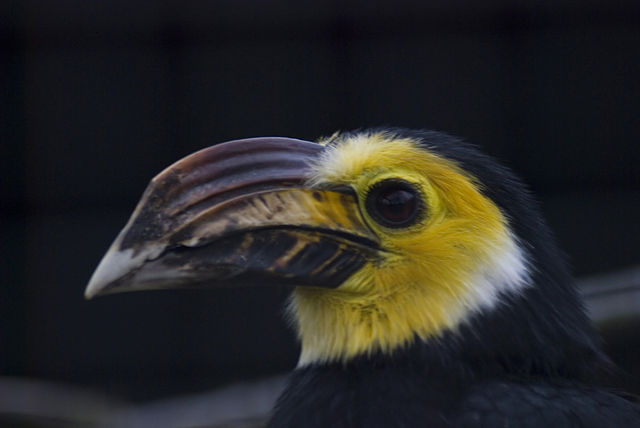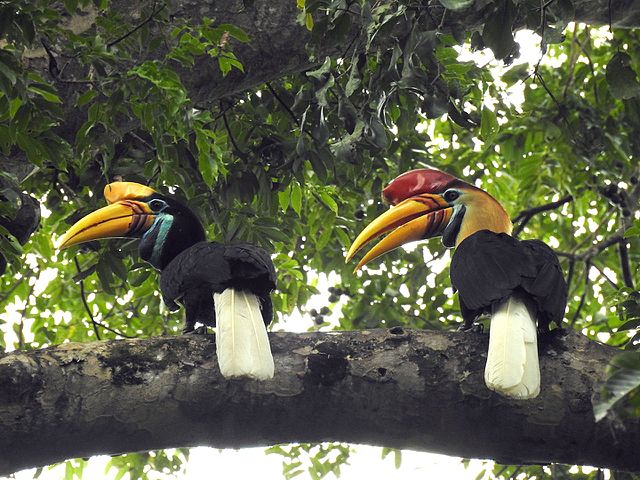 A rare monkey species called "Crested Macaque" are seen here.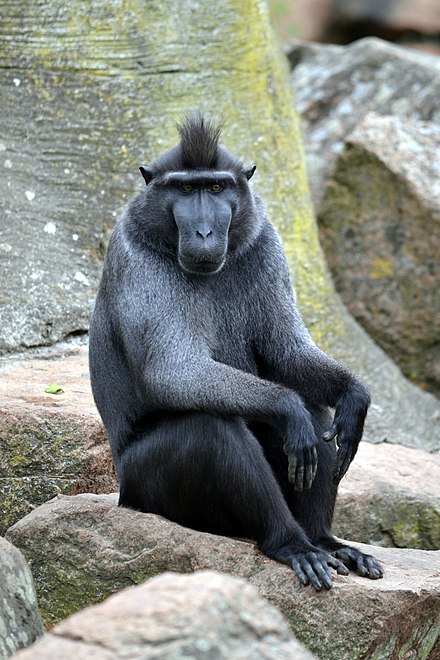 This monkey has no tail.
I think I have listed all the wildlife that is seen in the national parks and rainforests of Indonesia. I give below some more places to see the original wildlife inhabitants of the Indonesian Islands.
12. Lore Lindu National Park, Sulawesi, Indonesia
13. Ujung Kulon National Park, Java, Indonesia
14. Lorentz National Park, Papua, Indonesia
Conclusion:
Indonesia is veritable site wildlife. It attracts more number of bird watchers than any other bird sanctuaries in the world.
The Komodo dragons, Orangutans and Lorikeets are some of the biggest wildlife attractions of Indonesia.
Most of the islands of Indonesia are just too good places for wildlife watching. For bird watchers, the tropical Indonesian Islands and volcanic mountains are havens for spotting an extraordinary range of colorful birds.