Visit These 7 Islands Exclusively for Wildlife Watching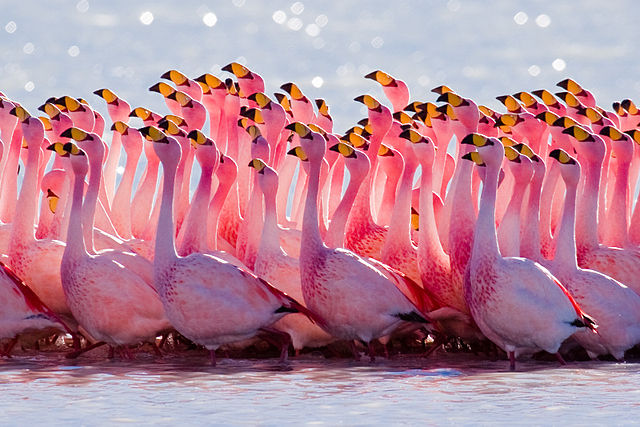 Africa is the most exclusive place for wildlife watching. However, it is not the only place for seeing wild animals and endemic birds. There are several islands in the world that animal enthusiasts and birding buffs visit and repeat their visit if they cannot spot all that they have wished to see.
Of course, islands cannot match African countries such as Mozambique or Tanzania for wildlife watching where they can see a range of big forest animals whereas islands are famous for just one or two animals or birds.
Nonetheless, what you see in some of the islands cannot be seen in any other place in the world. This includes rare marine life too. Yes, they are endemic. The thrill you get when you share the photos of endemic bird or reptile is unmatched and long-lasting.
Some of the islands in the world are visited exclusively for wildlife watching. You can see the graceful Flamingos, the flightless penguins, fur seals, and Komodo dragons really up close. Other animals that roam islands in large numbers are rabbits, pigs, wild horses, and feral chickens.
Let Us Visit These 7 Islands Exclusively for Wildlife Watching:
1. Komodo Dragons of Komodo Island, Indonesia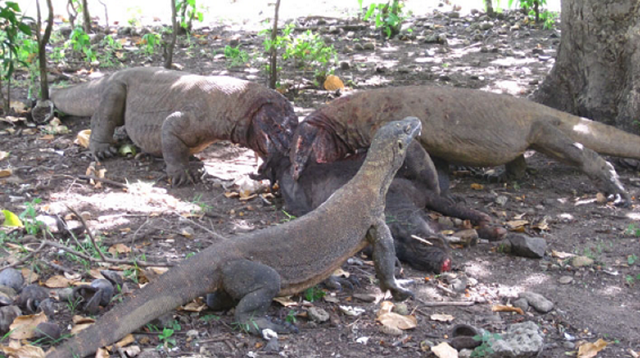 The Komodo Island in Indonesia is named after the rare Komodo Dragons that roam freely on the seashore. The Komodo dragons are big and look like a miniature dinosaur.
Komodo Island is one of the few inhabited islands of Indonesia out of a mammoth 17,500 islands.
These Komodo dragons that are actually giant sized lizards are also found on the nearby islands namely:
Padar
Rinca
Gili Motang
Flores
Once you land on Komodo Island, you can visit the other smaller islands mentioned above to spot the Komodo dragons.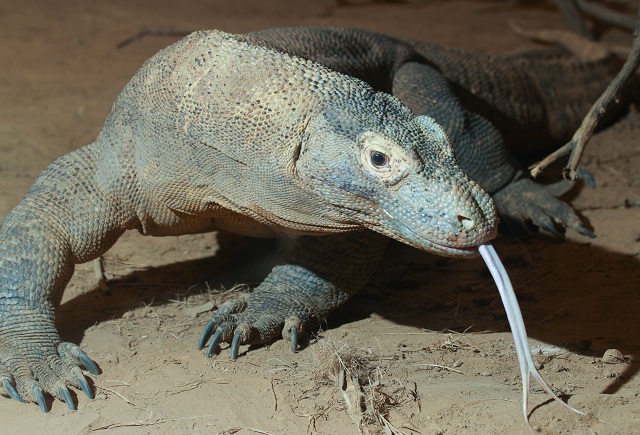 They eat other small mammals and birds. No, they do not eat humans but stay away from Komodo dragons as their bite is said to be poisonous.
Do you know the Komodo dragons' eggs need nearly 8 months of incubation?
You can also spot the shy Javan deer in Komodo Island.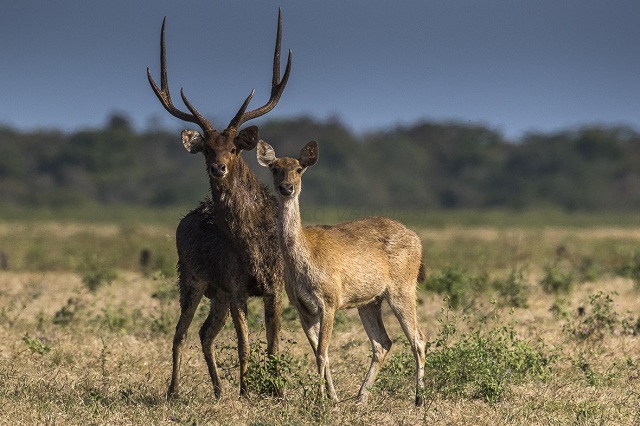 Pink Beach
The sand at the Komodo and Lombok Islands are lovely pink.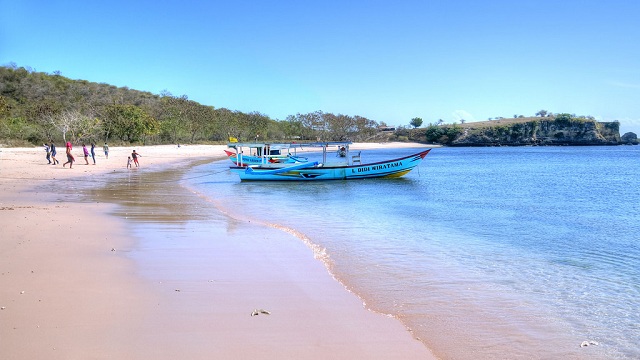 2. Flamingoes of Renaissance Island, Aruba, Caribbean
The Caribbean Islands need no big introduction; they are all very beautiful with blue-green water, fantastic beaches, great resorts, wonderful food, and above all the Caribbean rum and reggae.
Well, apart from these familiar tourist attractions, some of the Caribbean Islands attract wildlife lovers for wildlife watching. Sure, they all indulge in all the luxuries and fun of the Caribbean Island but their main excitement is capturing the wildlife in their cameras. After all, that's what for they came there-right?
Renaissance Island is actually a private beach in Aruba and this is where you encounter the beautiful pink flamingoes that have somehow gotten friendly with the humans and even feed on their hands.
Watch the video below.
The graceful flamingoes' pink color is the one of the most attractive sights in the world of birds.
They are tall and have a very flexible neck. When the flamingoes walk, you cannot take your eyes off them. What a sight!
3. Rabbits of Rabbits Island, Ōkunoshima, Japan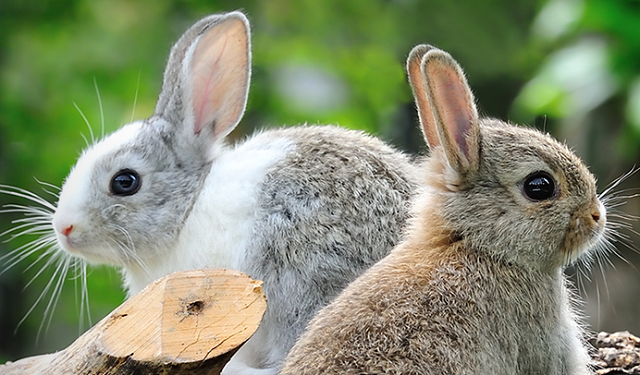 Oh, aren't the rabbits cute?
Rabbits always enthuse us, irrespective of our age. Those furry bundles are great to cuddle and stroke. We don't mind their near inertia; they usually don't respond to any of our of love attention unless you have them as pets in your home.
It is no wonder that the people of Japan frequently visit the island of Ōkunoshima.
Rabbit Island is located Hiroshima, Honshu Island of Japan. The wild rabbits roam around in big numbers here.
You can reach the Rabbit Island from Hiroshima in about 15 minutes by boat. The boat leaves every 30 minutes or so.
4. Penguins of Macquarie Island, Australia
I would say, penguins are cute next to rabbits. Their clown like walk and their human-like gestures are so fun to look at.
The Macquarie Island is not so easily accessible folks! It is in the Antarctic region but administered by Australia from as far as 1500 km away and managed by the Tasmanian Parks and Wildlife Service.
As the video shows, you can spot hundreds of penguins, swimming and sunbathing happily, oblivious of the tourists that throng for wildlife watching  more specifically to see these rarely-seen creatures on mainlands.
The Macquarie Island can only be reached if you are on an expedition to Antarctica. There are companies that arrange a cruise to Antarctica from Tasmania. The Macquarie Island is a brief stopover during the long sea voyage.
You can see thousands of penguins in Macquarie Island along with seals.
5. Deer Island of Miyajima, Japan
Deer are lovely and adorable. They are extremely shy and scared of humans but look at this island of Japan. The deer fearlessly walk along with the crowd and even go to shops to see if they can get anything to eat.
To reach the deer island, Hiroshima again should be your starting point. These deer are called "Sika deer". Children would go crazy when seeing the deer approach them expectantly.
Just a 10-minute boat ride from Hiroshima will take you to the deer island.
6. Wallabies of Lambay Island, Ireland
Lambay Island is an Irish island located on the Irish Sea. The nearest city to Lambay Island is Dublin that is just 22 km away. I suppose the boat ride will be over in just 15 minutes from the mainland.
This Irish island is home to numerous birds and animals, the chief among them are the red-necked wallabies. The wildlife watchers throng to this island for wildlife watching.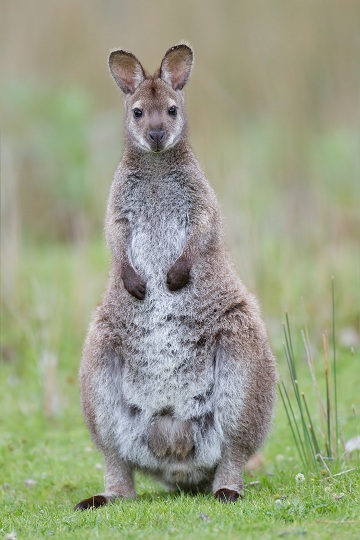 The marsupials and wallabies resemble the kangaroos of Australia.
Tourists as well as the residents of Ireland throng the Lambay Island to see the rare Common Murre which goes by another name, 'common guillemot'.
Other birds that are spotted in Lambay Island are: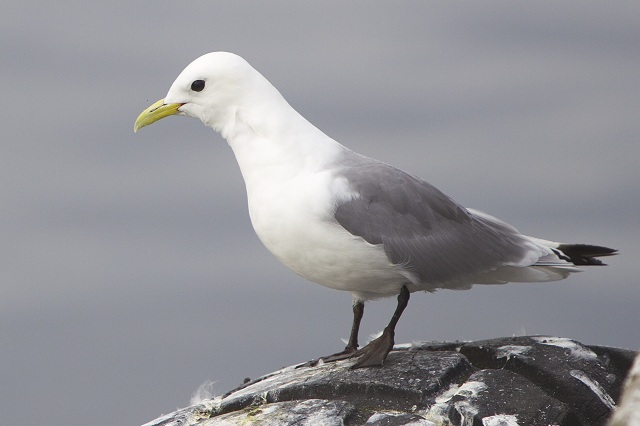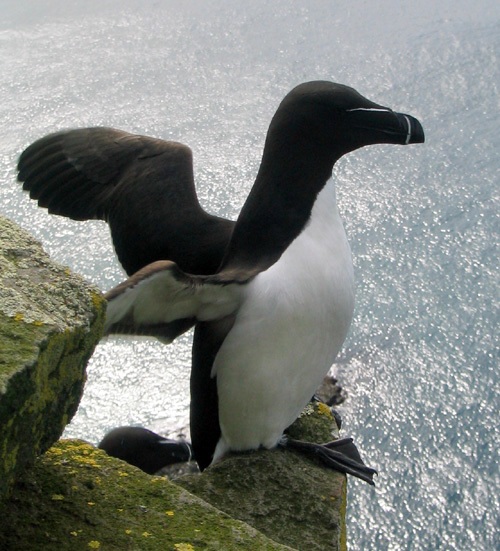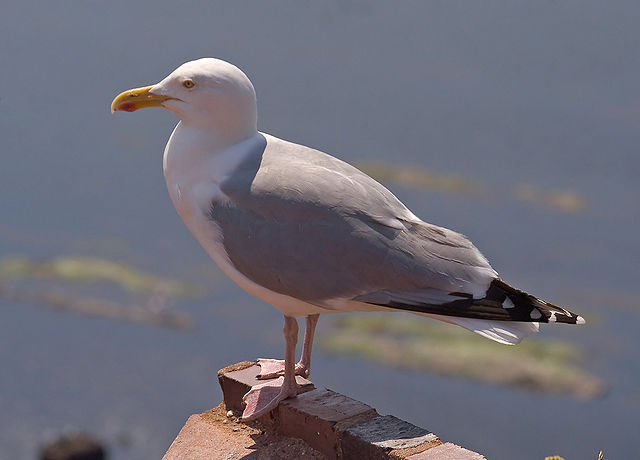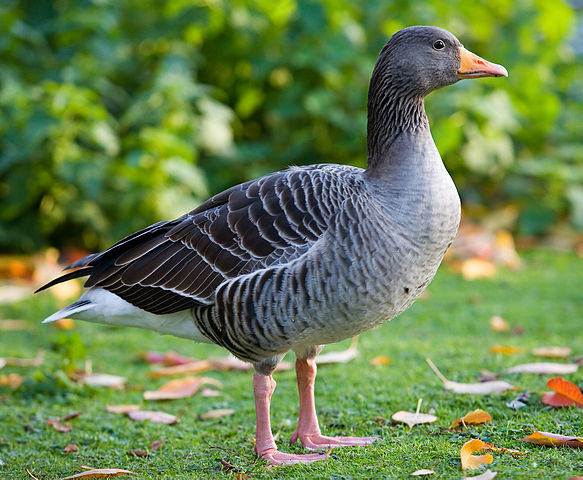 7. Feral chickens of Kauai, Hawaiian Islands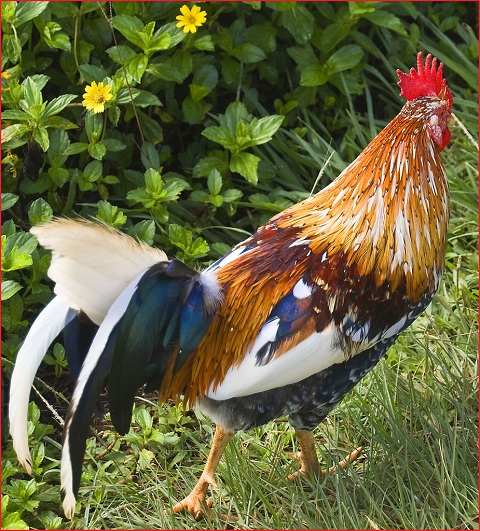 What a multi-colored bird. These cocks are majestic to look at. I think the way stand up; head held proud gives us that impression.
These feral chickens are seen in Kauai Island, one of the most visited Hawaiin Islands. I wonder how these feathery birds came to live in Hawaii which is surely no place for chickens. I read some hurricanes in the past must have brought them. But brought from where is the question. Can we classify the feral chickens under 'jungle fowls'?
Nonetheless, tourists to Kauai Island have one more attraction apart from the beautiful beaches and Hawaiian cuisine.
So, how do you like the information read thus far? I am sure you would share the blog post as well as plan a trip to any one of the seven islands that are famous for wonderful wildlife. The animal enthusiasts again and again visit these 7 islands exclusively for wildlife watching.
This blog post is inspired by Travel and Leisure.