Corn Island Nicaragua: Most Perfect Island Getaway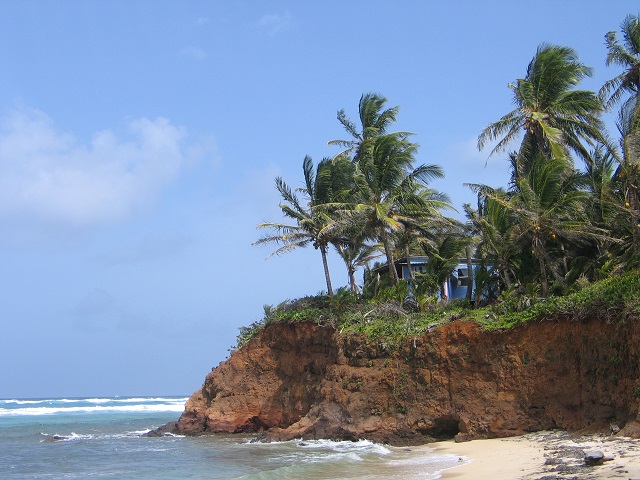 Get to know about touring Corn Islands, their location, places to see, and things to do in Corn Islands. In addition, find out where you can stay in Corn Island and their special food.
Corn Islands-where they are located?
Corn Islands (the twin Corn Island) are located in the Caribbean Sea, near Nicaragua. The big and little Corn Islands are situated about just 70 km from Nicaragua.
Overview of the Corn Islands
Though there are two islands namely the Big Corn Island and the Little Corn Island, they are usually called Corn Islands. Put together, the total area of these two islands is just 13 sq.km. That makes both the islands small and smaller islands.
Both the Corn Islands are situated about 13 km from each other.
Tourism is more concentrated in the Little Island when compared to the Big Island. We will find out the reasons soon.
Both the Corn Islanders speak English because of English occupation for a long time.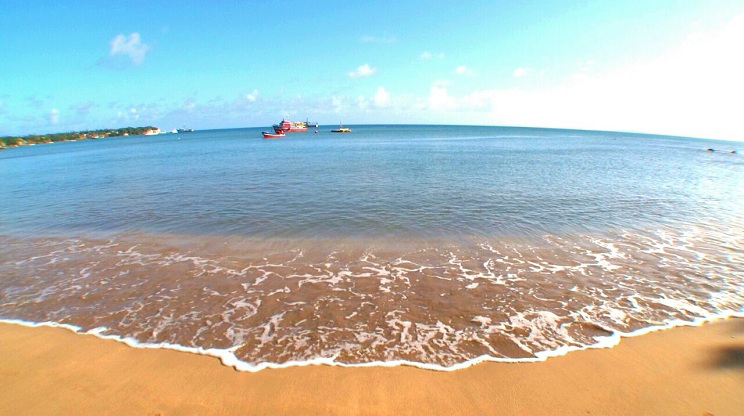 How do you get to Corn Islands?
Are there flights to Corn Island?
Though there are flights to the Big Corn Island from Nicaragua's capital Managua, since the distance is only 70 km, sea passage will be more romantic and fun. Moreover, you may have to wait for several hours for the connecting flight to Big Islands.
I think Managua itself is not well connected with the major cities of North America with the exception of Miami and Houston.
From Nicaragua's El Rama port, you can cross the sea thrice a week to Big Island.
To reach Little Corn Island from its sister Big Corn Island, you have to board a fast ferry called 'Panga'.
Did you notice all the passengers are wearing a life jacket? I think it is mainly to prevent getting salty.
Best Things to do in Corn Island
Let us now see the places of attraction and what all the things to do in Corn Islands are.
Go around the Corn Island in a chartered boat.
You are now in the celebrated Caribbean Sea. If you are from Asia or Australia, you have traveled for a long duration to get to Nicaragua, Central America.
Therefore, in order to make the most of your Corn Island tour, you need to explore the two small islands as much as possible.
Boating and walking around the island should be your option. Since both the islands are too small, literally going around them in a boat will be exciting.
Enjoy different beaches with varying backgrounds. Stop the boat at your whims and explore inside the island.
You don't get many chances of going around the island of your visit unless they are small like the Corn Islands. The view of the island, its beaches, trees, hills, and lagoons from a boat outside will make you wonder whether you have really seen the entire island.
Walking the length of the Corn Island
Allocate half a day. Pack some sandwiches, pastries, biscuits, and water and go for a long walk on the Big Corn Island.
You can cover the entire length of around 13 km in about 90 minutes. Explore the flora, reptiles, and stop for your lunch once you reach the end of the Big Corn Island.
While returning, interact with the locals, grab a tea from a roadside kiosk, and reach your hotel.
Get deep and get wet
The Corn Islands known for their submerged coral beauty. Scuba diving is actively pursued in Corn Island.
Apart from seeing the coral reefs, you can catch a glimpse of the real big fishes such as the barracuda and the unique 'hammerhead sharks'.
Hammerhead Shark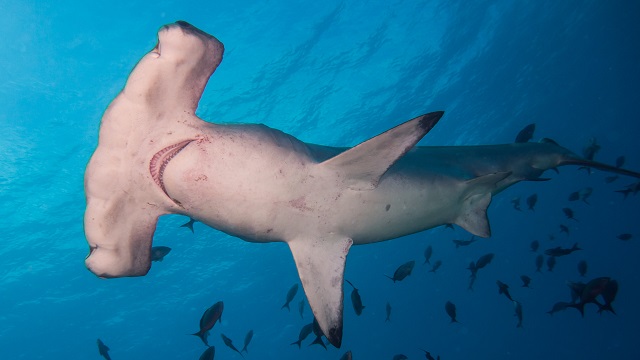 Another rare marine creature you can see off the coast of Nicaragua is 'spotted eagle ray'.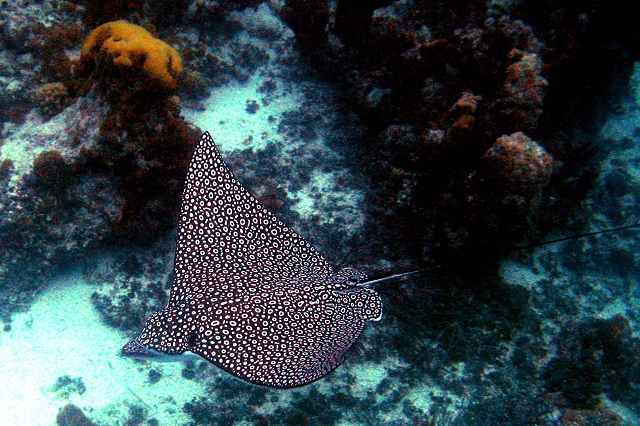 If you are not a scuba diver, at least wear a snorkeling mask and float on the sea.
Beaches to visit in Big Corn Island
Two beaches of Big Corn Island attract your attention. Long Beach and Waula Point are good looking beaches in Big Island.
Rent a body-board and gently float on the Caribbean Sea.
Other beaches in Big Island that are worthy of spending time are:
Coral Beach
Brig Bay
Kelly Gully Beach
Visit Ometepe Island
Not far away from Little Corn island lies Ometepe Bay. It is known for attracting tourists who like to see a typical Caribbean volcano. There are two volcanoes in Ometepe Island near this Caribbean Island.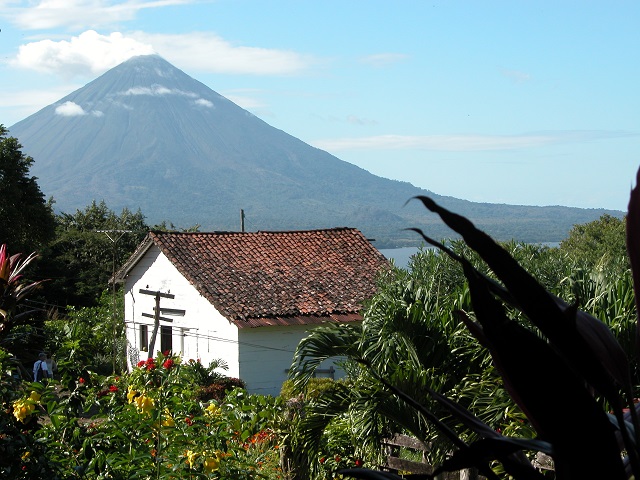 You can climb the volcano; it will be a terrific experience. But, don't worry, they are dormant.
An encounter with White-faced Capuchin
I am sure you have never seen this mammal even in a picture.
Another rare monkey species that is found in Ometepe Island is the 'Mantled Howler'.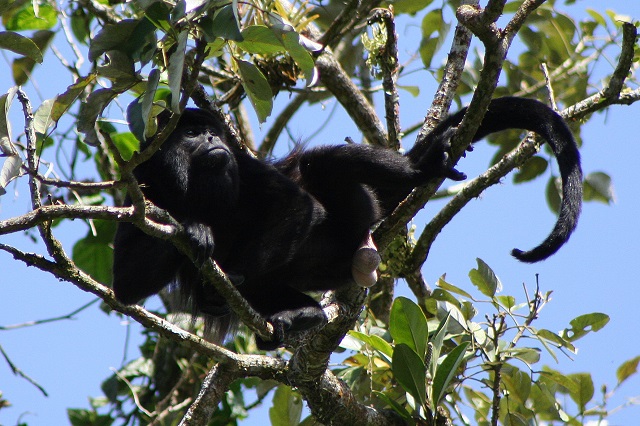 Just to see these two rare monkeys, you can make a trip to Ometepe Island.
What are the activities to do in Little Corn Island
Paddle Boarding in Little Corn Island.
Little Corn Island offers several water sports activities including standup paddleboarding. I think it will be a challenge to paddleboard by standing on a sea.
Other adventure water sports in Little Islands are kiteboarding, snorkeling, and kayaking.
Caribbean Sunset
Of all the sunset watching spots in the world, the Caribbean Islands command a special place. Corn Island is no exception. Being a small island, you can watch the dipping sun from anywhere on the island's west coast.
Pearl Cays visit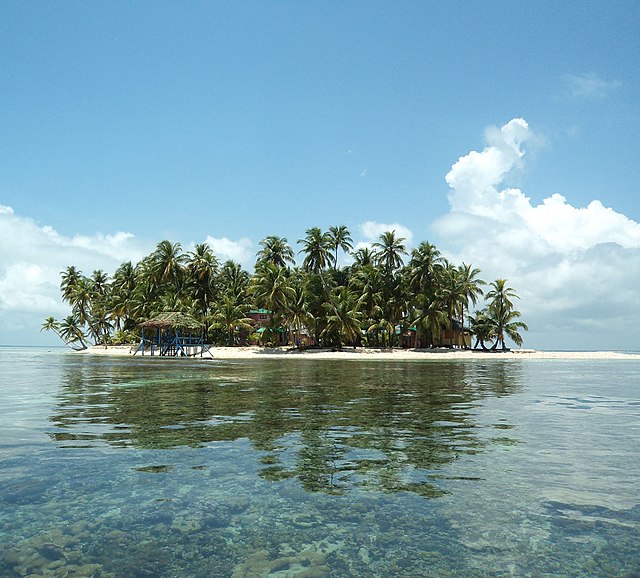 Cays are very small islands, smaller than islets. They are invariably uninhabited and our destination Pearl Cays are also deserted.
It is all the more reason to plan a boat trip to the Pearl cays that comprise eighteen cays (islands).
I read you have to charter a private boat to go the Pearl cays (Pearl Keys). It is a major diving spot to look at the Hawksbill Turtles at close quarters.
What to eat in Corn Island?
There no special dish for this Islands. The cuisine predominantly Jamaican and that means a liberal dose Spanish style of cooking and ingredients easily identified.
In addition, You can try the locally baked bread with a distinct coconut taste.
Where to stay in Corn Islands?
Because these Caribbean Islands are very small, the question that is frequently asked on the web is "Are there hotels or resorts to stay in Corn Island"?
Yes, you can find a handful of hotels and resorts in the big Island. I recommend Green House Hostel, for budget travelers.
For budget accommodation, you can't expect any luxury but only basic comforts are provided. The restrooms are common for all the guests.
One more hostel-like accommodation is Island Roots Hostel.
However, if you are visiting these Caribbean Islands with your spouse, book your stay with Sea View Bungalow in Little Corn Island.
Other places to stay in this Caribbean Islands are:
Hotel Casa Canada
Paradise Beach Hotel
Derek's Eco Lodge
Important places to see in Nicaragua
Your gateway to Corn Islands is Nicaragua. Spend a day to see the following important tourist interests in Nicaragua before leaving for Corn Islands.
A few volcanoes if that geological wonders interest you. Your best pick is the Mombacho Volcano. Another terrific volcano is Masaya Volcano. This is an active volcano, buddy!
See a video of the erupting Masaya volcano.
Several lakes but visit just one at least. Ask for Lake Nicaragua  and the local cabbie take you there.
Nicaragua's churches built in a different style and period. They are worth looking at.
Visit a few small islets of Nicaragua. The most popular among them is Granada, a little paradise on the sea.
Somoto Canyon is a beautiful gorge that you must see in Nicaragua.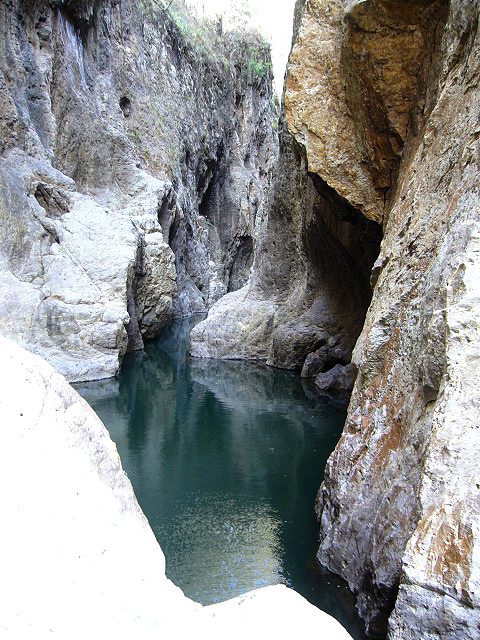 This is a national monument in Nicaragua.
In Conclusion, Nicaragua is a nature lover's haven with large tracts of dense tropical forests and numerous nature reserves.
To sum up, your trip to Corn Island Nicaragua will be unexpectedly memorable and pleasant.