Rodrigues Island — Travel Guide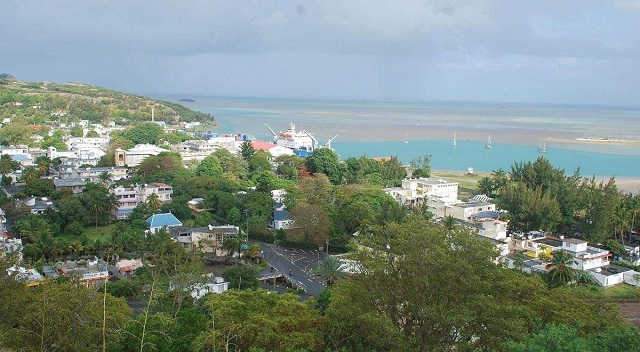 Rodrigues Island is part of the Mauritius Islands group even though it is located more than 500 km from the main Mauritius Island.
Not many of us know that the Mauritius archipelago itself is part of another group of islands namely Mascarene Islands
Overview of Rodrigues Island
The capital city is Port Mathurin.
This tropical island is volcanic in nature. Its coral reef coast surrounded by several small islets that are all uninhabited.
Interesting Facts about This Island:
It is located on hilly ground.
Similar to this island there are two more islands of Mauritius that are located far off from Mauritius. They are Agaléga Island and Saint Brandon Island. While the former island is located at a mind-boggling 1000 km away from Mauritius, the later is located about 45 km away.
Location of the Island:
This small island measuring just 100+ sq. km is located in the Indian Ocean.
Weather on this Island?
In spite of being an island that generally is humid in this tropical region, it is blessed with pleasant weather. You will never see the mercury crossing 29 deg C.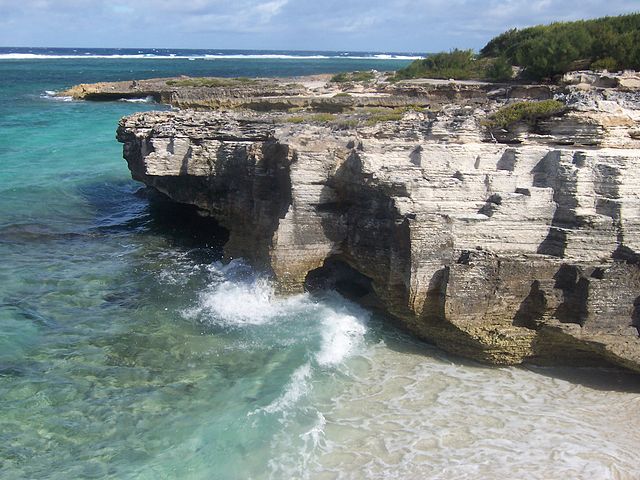 How to Reach Rodrigues Island?
The island can be reached only from Port Louis, the capital of Mauritius. From here, a daily (five times a day) plane takes you to your destination. The flight duration is only eighty minutes.
Considering very low traffic between Mauritius and Rodrigues five flights a day is really generous. The name of the airline is Air Austral.
Alternatively, you can choose to sail into Port Mathurin from Port Louis.
The sea passage takes about thirty-six hours only, provide the weather is friendly. This ferry service is operated only twice a month.
Note:
You will have to give way to a lot of cargo on your way as the ship is a cargo cum passenger vessel.
When is the best time to visit the Island?
Indian summer is also the summertime in Mauritius. Therefore, the best time to visit all the islands of Mauritius is from May to January.
What to Do on Rodrigues Island?
In about two days you can see all the important places on the island. Even if you take part in a couple of water sports, a full weekend is sufficient to spend in this Mauritian sand.
Mont Limon Viewpoint
As far as I found out, there are several viewpoints on islands's mountains that give you a bird's eye view of the Indian Ocean on all four sides.
This particular observation point is the foremost among other viewpoints because you can stand a height of 1200 feet from the level of Indian Ocean. I am sure it will be a breathtaking sight.
Trou D'Argent Beach
This is the first place of your visit when you are touring because it is one of the most beautiful beaches in this small island of Mauritius.
The beach wears white sand. You can expect rocky cliffs in the backdrop of the beach. Even to reach this picturesque beach, you have to go up and down a hill for 15 minutes.
Since the beach is strewn with boulders, it is not conducive to swimming.
Grand Anse Beach
This beach is very close to the Trou D'Argent Beach.
Anse Bouteille Beach
This is located within walking distance from Grand Anse Beach.
Invariably, the beaches here have deserted-look. You can have all of the sun and sand to yourself. Go ahead and shout at the top of your lungs; no one will be there to look at you oddly.
Montagne Malgache Ziplining adventure
In recent years, in order to engage tourists and to attract more tourists, a ziplining activity also launched on this island.
Hanging on a rope firmly, moving long it, viewing the tropical trees below and the glittering Indian Ocean is all fun and thrill.
François Leguat Reserve
This is a reserve for watching giant (really big creatures) tortoises walking ever so slowly to where that is known only to them.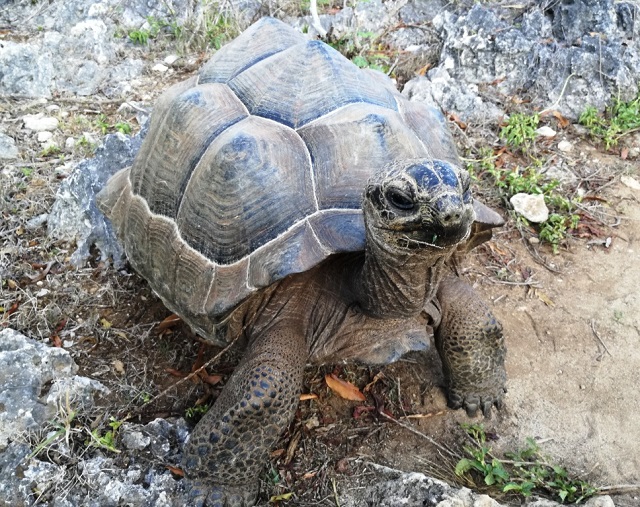 These giant tortoises are endemic to this island.
Cave tour
If you are not claustrophobic, you can undertake a tour of two long caves that are part of the François Leguat Reserve.  One cave is approximately half a kilometer long and the other is half of that.
These two long caves apart, there are 35 more caves. You can explore the caves to your heart's content.
Watch the video that shows you around the François Leguat Reserve. You can see the giant tortoises in close quarters as well as virtually enter the cave complex.
Watch out for bats colony inside the cave walls.However, these fruit-eating bats have been living inside he caves fr centuries. It is sad that they cannot guide us through the caves.
Water sports
The weather on the island is pleasant. The temperature varies between 20-29 degrees Celsius. You can also enjoy the water activities like surfing, parasailing, and kitesurfing.
Surfing is possible even for the children as the waves are gentle.
If you have already done skiing on the water, you can enjoy an hour of exciting water skiing.
Another exciting adventure awaits you on this island. How about going under the deep sea? You neither have to know scuba diving nor swimming folks!  You can enjoy a unique ride in a submarine! This is a lifetime opportunity.
Fauna &Flora
Sea birds are there everywhere on this Mauritius Island. However, you can identify the Sooty Tern (a black and white bird) and Noddyamong them.
What to eat on Rodrigues Island
I found nothing exotic to eat on this island If you think the octopus is exotic seafood, you will find them on every restaurant's menu.
Seafood is the predominant staple. Besides it,  Among vegetables, apart from the usual Indian vegetables, aloe vera is widely eaten.
The cuisine is mainly Indian as is evident from the varieties of rotis including the rubbery naan.
If Mauritius  tour has been your dream but if you re lightly low on budget, you can seriously think of visiting Rodrigues Island.