8 Most Beautiful Little Known European Islands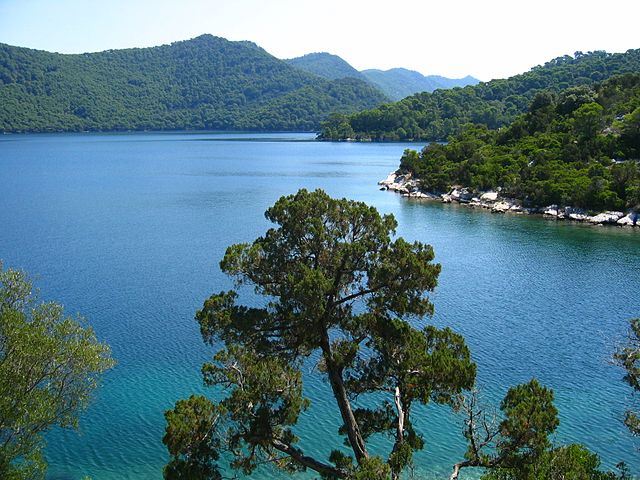 Get to know some of the most beautiful European Islands that are popular only among die-hard nature lovers and island buffs. In short, these are little known European Islands.
Island getaways are favorite destinations only among travelers who simply love the idea of going by boat or yacht to distant islands.
For such a category of travelers, the first choice would be Europe. From my personal experience, I would vehemently say European Islands' beauty, charm, virgin beaches, and unique seafood cannot be matched even by the South American islands that I would place as the second choice in islands getaways travel option.
The most popular European Islands that attract a huge crowd of holidaymakers:
The following list of European islands is what we come across frequently in Google Newsfeeds and travel blogs.
The flight tickets to these much-visited European islands are always expensive. The hotels, floating villas, and beachfront cottages need an advance reservation. Luxury is at a high premium in these well-known European Islands.
However, here is the list of 8 equally beautiful little known European Islands that are less visited, offers affordable luxuries, and you can fly rather cheaply too.
These fifteen little known European Islands are simply awesome, dear. You just cannot afford to ignore them if you are a true lover of islands. Well, I suppose you are because you have read this far.
1. The Little known European Islands: Colonsay Island, Scotland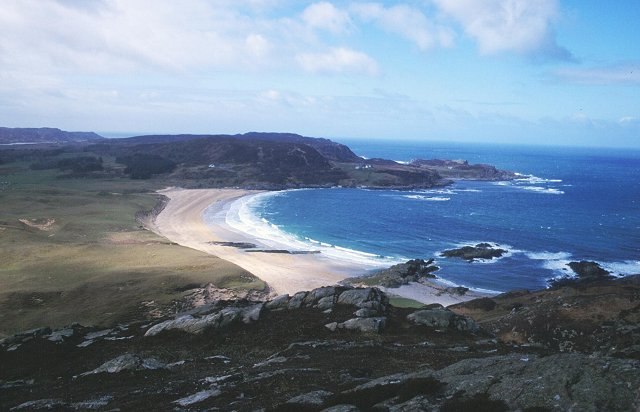 It is not far off from the mainland of Scotland. In about two and a half hour by boat, you can reach this less-visited but lovely European Island. The boat leaves the port of Oban in the evening.
There is a plane service also that leaves the Oban airport but only twice a week.
The size of Colonsay Island is about 13 km in length and 3.4 km in width. Due to its diminutive size, this European island has no taxis to move around the island. You either walk or ride a bicycle.
It has pristine and unspoiled beaches. For sightseeing, the Oronsay causeway offers stunning views of the sea. I read the tides should not spoil your plans to walk on the causeway.
Ardent island lovers love to stay close to the beach. They enjoy the sound of crashing waves and it is sheer music to them.
Some seabirds also visit this little known European Islands.
Black-legged Kittiwakes,
Cormorants
Guillemots
Corncrakes
Golden eagles
2. The Beautiful Little known European Islands: Juist Island, Germany
I am sure you have never heard of this European island before-right? That revelation itself would urge us to visualize a solitary sailing trip to Juist Island, a perfect island getaway in Germany.
Juist Island is part of East Frisian Islands archipelago that comprises seven islands. The population is thin in all these seven beautiful little known European Islands.
Juist Island is located on the Wadden Sea which itself is part of the North Sea.
You can easily walk across the width of the island that is just 500 meters. During tide withdrawal, the island's width is elongated to 1000 meters! Very interesting!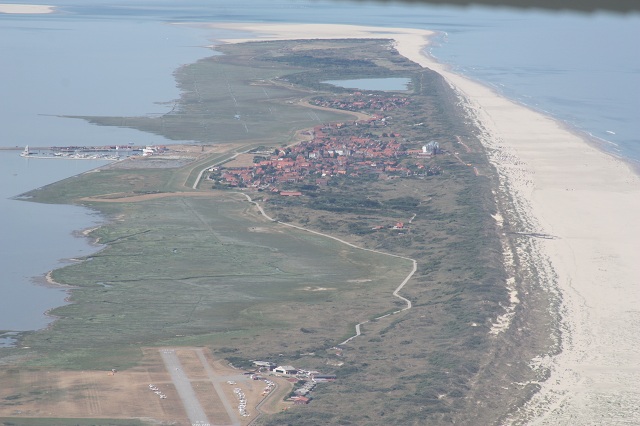 Migratory birds in Jusit Island, Germany:
A few birds that migrate from other places in the world converge on this small European Island.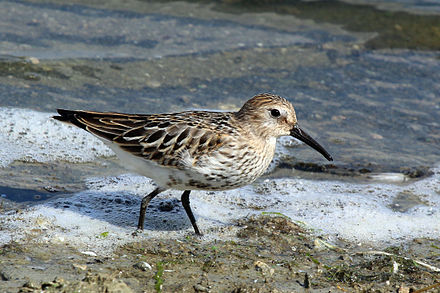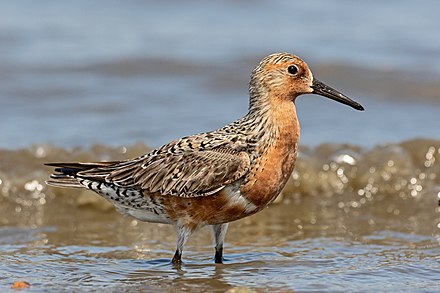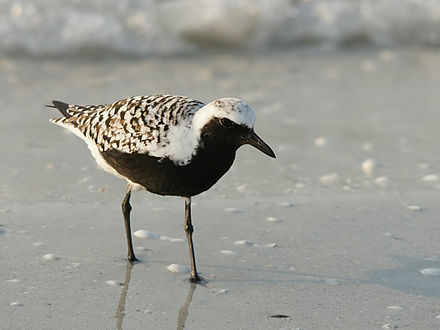 Reaching Juist Island
You can opt to go either by boat or by plane from Norden, a coastal German town in Lower Saxony, Aurich.
3. Saaremaa Island, Estonia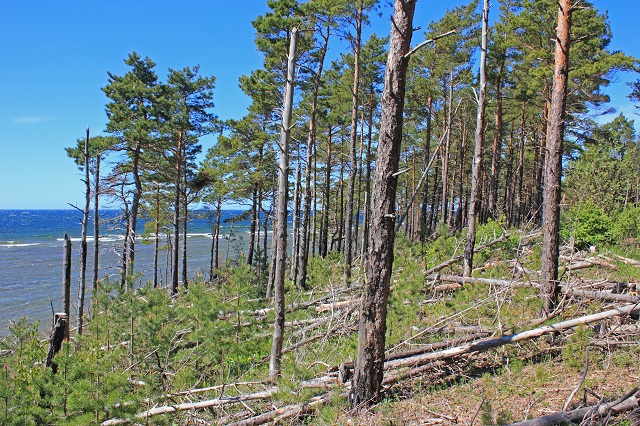 Have you ever heard or visited a European country named, "Estonia"? It is located on the Baltic Sea and is near Finland. Ah, there it is, the reason for Estonia's unpopularity. It is Finland that is garnering all the attention and thus the tourists from other European countries.
Nevertheless, this European island getaway Saaremaa Island has its own natural attractions of a European island but only a few lucky tourists enjoy all the island's beauty to themselves.
Pristine beaches 'backdropped' by groves of tall pine trees, spas and health retreats beckon us. There is even a castle to into and is known as 'Kuressaare Castle'.
Geologists and nature lovers are awestruck by the naturally formed crater called Kaali Meteorite Crater.
Saaremaa Island belongs to Saare County of Estonia.
Reaching Saaremaa Island.
There are ferries plying to Saaremaa from Virtsu that is part of the Estonian mainland. If you like to visit the nearby islands, the same ferry will take you to Muhu Island. However, you can reach this island by walking on the causeway called Väinatamm.
4. Pakleni Little known European Islands,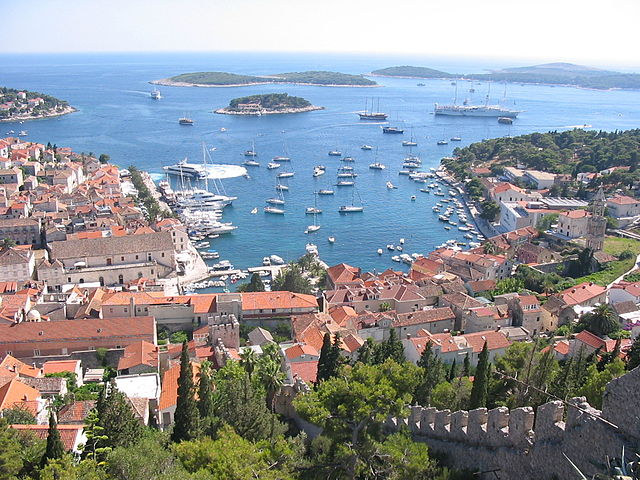 The Pakleni also known as Paklinski Islands are on the various docking points of cruise ships that can be seen throughout the year of the Croatian coast of Adriatic Sea.
These little known European Islands are certainly not very popular among the majority of the island holidaymakers even though they are not far off from Hvar, the most visited Croatian island.
Water sports are popular on the beaches of Pakleni Islands. Scuba divers throng the beaches of these tiny little known European Islands.
5. Gotland Island, Sweden
Sweden is perennially cold; we all know that. However, Sweden's province includes several islands that are located on the Baltic Sea, off Sweden's southeast coastal border and they are all warm locations and serve as winter escapes for the Swedes.
Gotland Island is one among the islands of Sweden that is largely visited by the Scandinavians because of yearlong sunshine that is a premium natural gift for the sun-starved people of Denmark, Sweden, and Norway.
Look at the size Gotland-it is nearly 3000 sq.km! It is no wonder it is the largest of Swedish islands and still is considered as little known. I believe this European island is little known only to the people outside of Scandinavia.
The major attractions of this little known European Islands are:
Visiting Lummelunda Cave traveling in a boat. The length of the cave is said to be four and a half kilometer. You have sufficient time to explore this naturally formed cave.
Camping on the Lagunen lake bank

Enjoying various water sports in a water theme park called Kneippbyn Theme Park
Visiting the DBW's Botanical Garden
Exploring the St. Mary's Cathedral
Visiting St.Nicolai church
Going to St.Karin church
All these churches are not in great shape indicating the existence of contemporary civilization in such a remote island centuries ago.
How about visiting some more little known European islands that are located close to Gotland Island, Sweden? You can enjoy half a day of island hopping by visiting the following lesser-known islands of Sweden:
Furillen
Stora Karlsö
Fårö
Lilla Karlsö
These little known European islands are on the itinerary of all the cruise ships' all-inclusive cruise package tours. I think the tourists are thrilled to visit these little known European Islands and boast around in their friend's circle.
I read as many as 40 small cruise ships pay a visit to these islands of Sweden that are cool and pleasant.
6. Formentera Island, Spain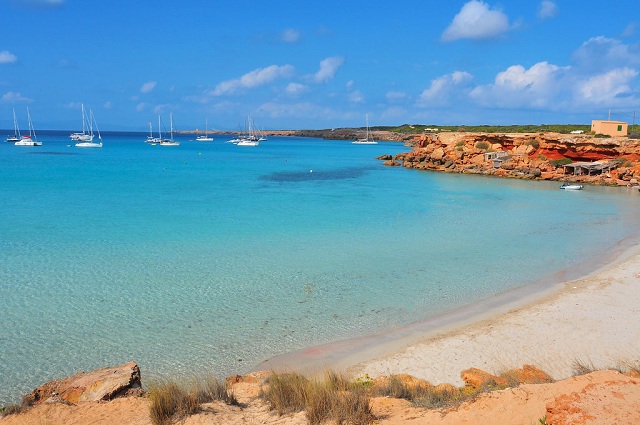 Ah, a beautiful sight of a little known European island! The sight of approaching luxury yachts towards a docking yard of a coastal town or an island is, picture perfect. I suppose these luxury vessels not only transport tourists but also Seagulls and Albatrosses.  They simply love enjoying a free ride on a boat's poles and hull.
This little known European island belongs to Spain and is part of Balearic islands that float on the enchanting Mediterranean Sea.
People reach Formentera Island by a ferry from their temporary headquarters Ibiza, the highly popular Spanish island getaway.
Lovely white sand beaches and pine trees are the main attractions of Formentera Island.  If you are an adventurer, go for snorkeling.  Else, do a bit of solitary sailing if you have the courage.
7. Comino Island, Malta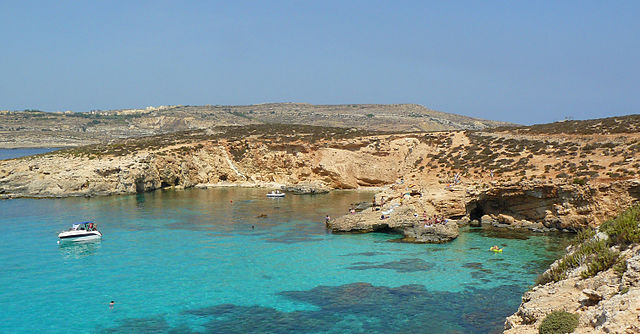 Do you know there are only 3 people living in this island of Malta archipelago? No wonder Comino Island is a little known island of Europe.
It's size also is very small measuring just about 2.5 km in length. The other two islands of Malta are:
Comino Island is located in the Mediterranean Sea. The nearest well-known country is Sicily that lies 80 km south of Comino.
Therefore, Sicily is your gateway to Comino Island, Malta.
How to reach Comino Island?
I would love to meet the only three permanent residents of this rather unknown European Island. It will be an interesting meet.
You can go to Comino Island by ferry from Malta's Cirkewwa port. Moreover, there is a ferry service from Malta's other island Gozo. The sea voyage lasts just 30 minutes.
Day trip to Comino Island, Malta:
Instead of staying in a hotel in Comino Island where you just end up as the only guest, you can think of making a day trip from either Malta or Gozo Island.
Spend a few hours in Comino Island and return back to your hotel in Malta on the same day.
What to see in Comino Island, Malta?
Blue Lagoon. Imagine swimming without your clothes on a remote little known island in Europe! Won't that be your ultimate freedom in the world? Blue Lagoon is literally blue and great for swimming.

Staying inside a camp

on the absolutely isolated beach can be a thrilling experience.
Santa Marija Bay can be your ideal swimming spot and is recommended as a campground.
Santa Marija Caves – just swim up to the caves (no worries of sharks, mate) and enter the sea caves. Alternatively, you enter the sea caves via a tunnel,
Put on your snorkeling gears and watch the exotic underwater creatures. The range of marine life in Comino makes a great meal for the avifauna of Malta.
San Niklaw Bay is where you can just stroll for a

leisurely beach walk

.

St. Mary's Chapel

Santa Marija Tower is a watchtower

Go up on a cliff facing the sea

and enjoy a breathtaking view of the Mediterranean Sea

Scuba diving

can be indulged in Comino Island.
Birds of Comino Island
Comino Island itself is a bird sanctuary. The only hotel Comino serves birders who come from other parts of Europe and Africa.
Birds of Comino Island, Malta:
Purple Heron
Egret
Honey Buzzard
Raptor
Swift
Swallow
Spectacled Warbler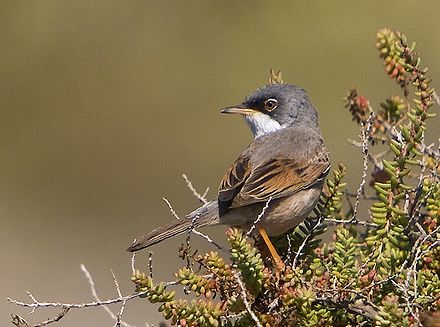 Corn Bunting
Thrushes species
Pied and Collared Flycatcher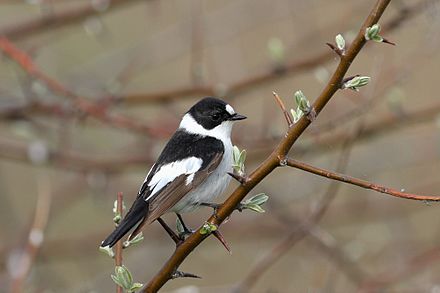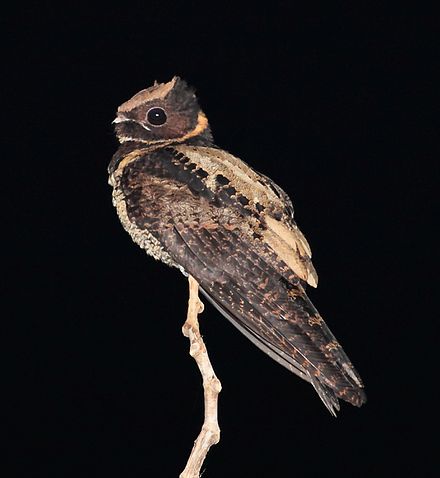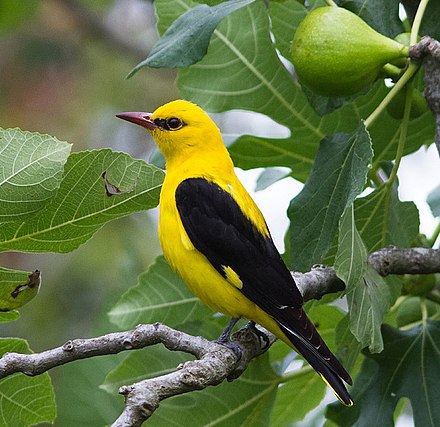 8. Mljet Island, Croatia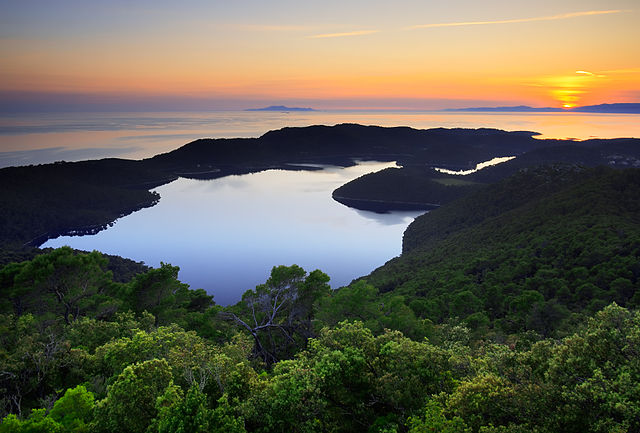 Yes, it sounds a little known (rather unheard of, I would say) island in Europe. It is surprising that this beautiful island is a lesser-known island of Croatia that comprises 1244 islands.
The Croatian island on the Adriatic Sea is highly frequented by cruise lovers. They are so much different from the hot Mediterranean islands.
Of the so many islands of Croatia, Mljet can be said to occupy the last position among the chain of islands. It is located on the southeastern tip of Croatia on the Adriatic Sea.
Mljet is known as the greenest island of all Croatian islands and that is why it will be instantly liked by island lovers.
Wonderful marine plant life and an array of little known marine creatures are the true identities of Mljet Island.
What are the specialties of Mljet Island, Croatia?
Wine, both red and white ( surprised about the wine from an island)
Goat cheese
Olives
What to do in Mljet Island?
The range of marine life invites snorkelers and scuba divers with great enthusiasm. The calm waters are ideal for canoeing and kayaking too.
I counted 42 islands of Europe that all fall under 'little known European Islands' category but these islands alone captured my fascination. Will you add a few more little known European Islands to this list?