12 Attractive but less Crowded Italian Islands
Sometime back, when I wrote about 6 highly frequented islands of Italy , I knew I am leaving many other attractive but less crowded Italian islands on the Mediterranean ocean water. Today, I have an irresistible urge to visit those beautiful islands of Italy that are visited by very less number of tourists when compared to Sicily, Sardinia, and Capri, the three highly popular Italian Islands in the world.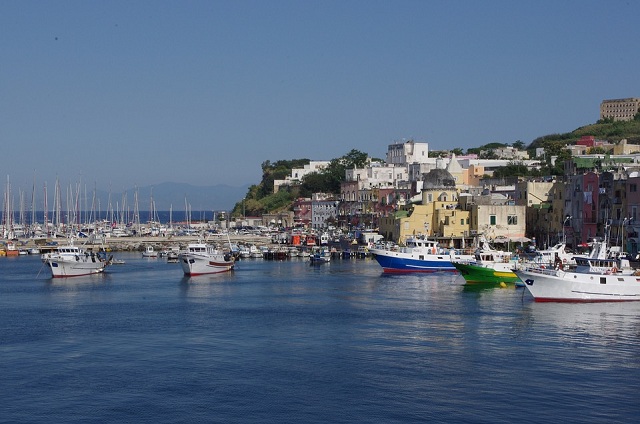 Many people in the world are not aware of the geographical fact that Italy is one-sixth insular. Yes, Italy has as many as 350 islands situated in the Mediterranean Sea, Gulf of Naples, and the Tyrrhenian Sea. While many less Crowded Italian Islands are stand-alone islands, the majority of the  islands belong to 13 archipelagos.
Reaching these less visited islands of Italy.
No hassles, sailor! Fortunately, all these smaller less Crowded Italian Islands are easily accessible by speedboat. What I mean to say that if you make either Sicily or Sardinia as your base, you can do island hopping in a speedboat, set your feet on smaller Italian islands, spend some time there, tick off your bucket list and come back to your base.
However, if you are a group of people visiting all the inhabited Italian Islands, then, it is economical to hire a private yacht to sail on the incredible Mediterranean Sea.
You can moor at Marettimo, Salina, Filicudi, Stromboli, or Favignana at will. You are as free as the legendary Columbus to set anchor anywhere as you please.
1. Procida Island, Italy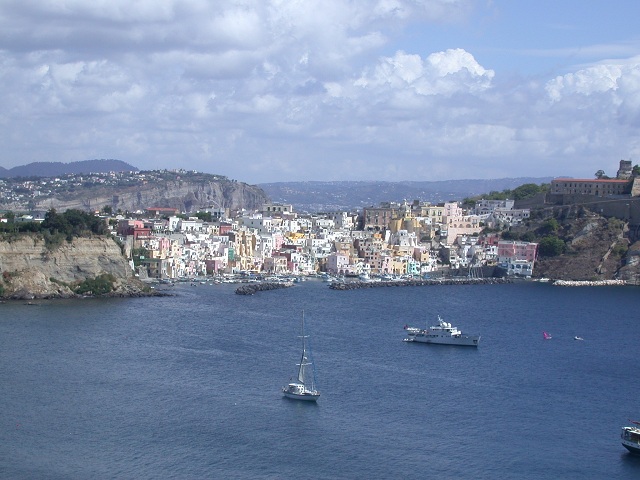 The beautiful Flegrean Archipelago  comprises 4 less Crowded Italian Islands namely:
Procida
Nisida
Ischia
Vivara
These less Crowded Italian Islands are all located in the Tyrrhenian Sea facing the Gulf of Naples. These enchanting but less Crowded Italian Islands are very close to the sprawling Naples, a metropolitan city in Italy.
Procida Island is very small, measuring just 4 sq.km. It is interesting to note that this small Italian Island is created due to a volcanic eruption. However, there are no volcanoes now; all of them are submerged.
2. Island Elba, Italy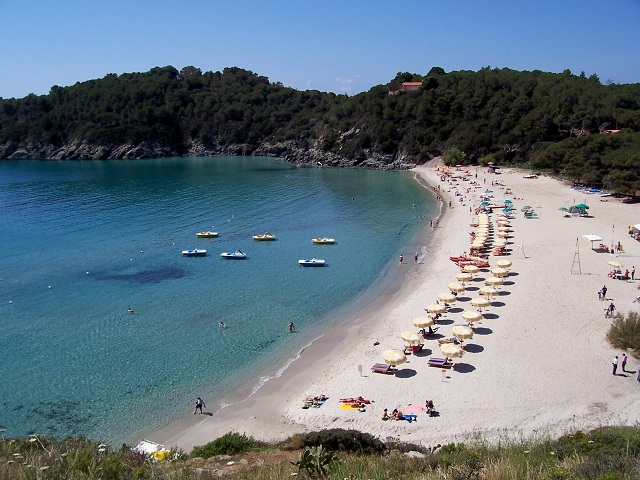 That is one of the beaches in Elba.
Elba Island is known to the whole world mainly because of the infamous exile of the legendary Napoleon Bonaparte. This beautiful but less visited Tyrrhenian sea island has stunning looking beaches that the Italians are aware of and thus, make it one of their most visited holiday destinations though, somehow, the Americans and the Asians ignore this heavenly island of Italy.
Elba is known to be home to some exotic marine creatures that the snorkelers have rave reviews about. The green covered hills on the fringes of the beaches offer exciting walking trails.
Since Elba Island is fairly well known and attracts Italians mostly as tourists, there are several seaside restaurants serving fresh Mediterranean seafood but cooked in the Italian way.
3. Ponza, Italy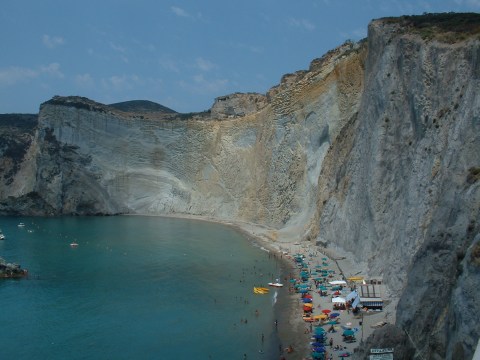 That's a beach on 8 km long Ponza Island in the Tyrrhenian Sea. The beach looks cute and seems to be safeguarded by the mountain wall that is rather bald. This island's calm and peace should be experienced especially with your spouse.
There are about 6 beaches, a botanical garden and a sea cave that is worth looking at.
4. Giglio Island, Italy
This less Crowded Italian Island is located in the region of Tuscan. The beaches are sunny and the water is beautiful and clear that is inviting you to plunge in.
The Giglio Island is part of the Tuscan archipelago and there are 6 more islands in it. This archipelago is located in the Tyrrhenian Sea,
As you can see from the image above, the island is mountainous that is covered with pine trees and vineyards.
If you ever go to Giglio Island, don't forget to eat a dry fruit cake called 'Panficato' and the local wine "Ansonaco".
5. Lipari Island, Italy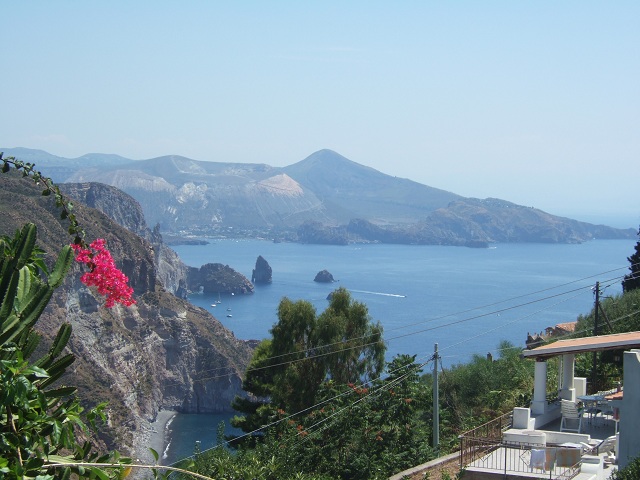 What a beautiful island that oozes sheer serenity! Located very close to Sicily which is only an hour boat ride away in the Tyrrhenian Sea, it is part of the Aeolian Islands archipelago.
The atmosphere is relaxed in this Italian island that is not highly visited though it is fairly a large island with simple restaurants that serve freshly caught seafood.
You can visit Lipari Island, the Vesuvius and the Mount Etna in a day if you start from Sicily early in the morning. Sicily to Lipari, the distance is just 30 km.
6. Lampedusa Island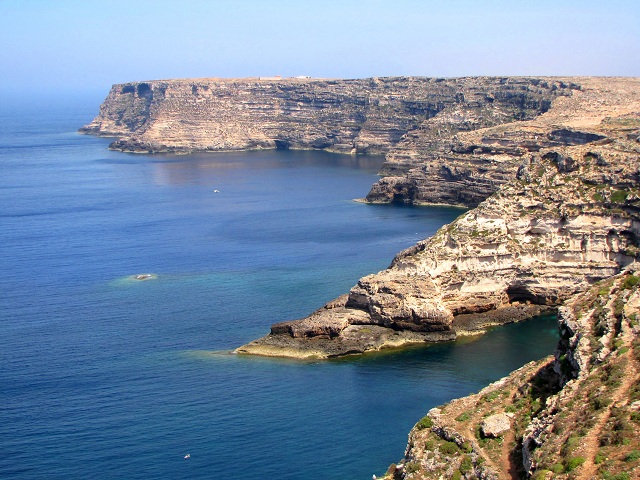 This small and less Crowded Italian Island is surrounded by rugged cliffs that add a touch of ruggedness and isolation. It looks more like a film location for me.
Lampedusa is one of the less Crowded Italian Islands namely Pelagie Islands archipelagoes that consist of two more islands namely:
The Pelagie Islands archipelago is located in the Mediterranean Sea sandwiched between Tunisia (North Africa) and Malta.
Lampedusa Island has lovely beaches that hardly see any tourists.  The water is said to be shallow in Spiaggia dei Conigli beach thus making it ideal for snorkeling and swimming. Another good looking beach in Lampedusa Island is the Rabbit Beach.
If you want to see the rare and scary looking Octopus, you should know scuba diving.
7. Salina Island, Italy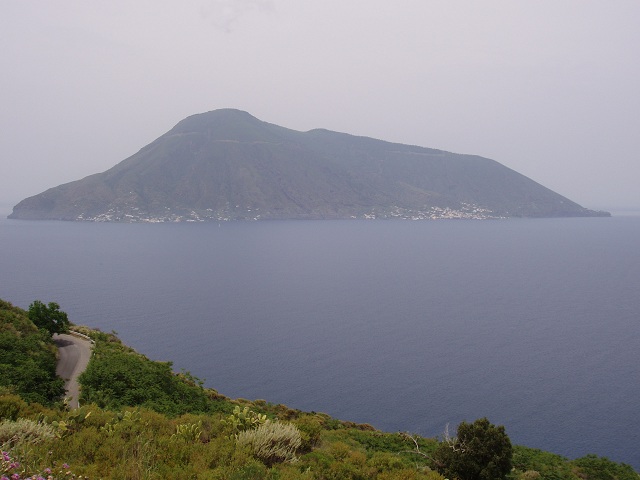 A charming less Crowded Italian Island with a fertile green cover, it is located close to the famous Lipari Island that is only about 30 km away. If you hop on to a speedboat in Lipari Island, it will deposit you on the shores of Salina in just 45 minutes. Salina is part of the Aeolian archipelago. Another Italian island Stromboli is in the proximity of Salina.
This island has 6 volcanoes but all are dormant only. The Islanders are passionate cultivators of grapes and olive. This island also one of the less Crowded Italian Islands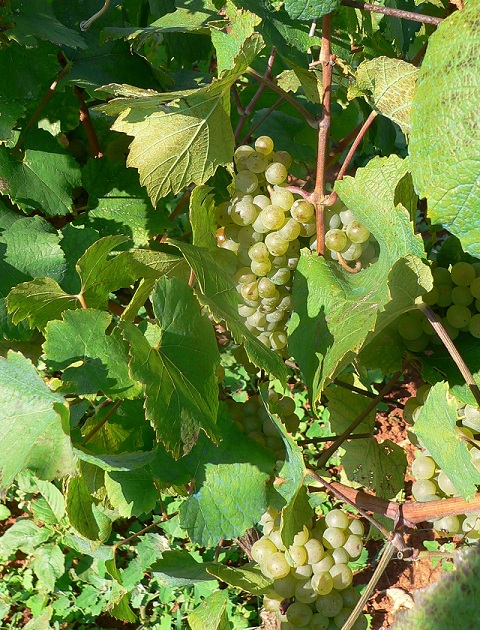 The famous Malvasia white wine is an exclusive product of Salina Island, Italy.
8. La Maddalena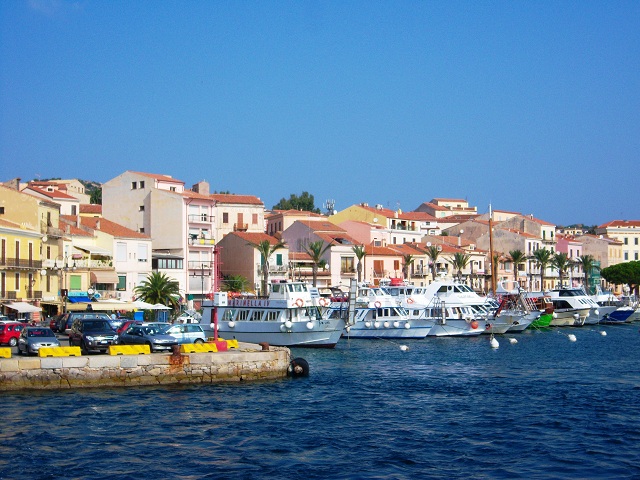 Hmm.. Seems to be quite a populous island and appears affluent too evident from the houses abutting the harbor.
Have you heard of the La Maddalena Archipelago? It is one of the 13 archipelagos of Italy and is closely located near Sardinia, a highly visited Italian island. Only 2 km separates the two islands in Italy.
The quayside gets really busy during the night. The local residents of La Maddalena islands surely know how to relax.
9. Marettimo Island, Italy
All these less crowded Italian islands have a mountain backdrop-right? The view from the sea as your ferry reaches the harbor must be thrilling and you will feel like jumping off from the boat as if to reach the island's shore quicker than the boat.
When you go to Marettimo Island in Italy, ask where you can drink a bowl of hot lobster soup that is a specialty here.
10. Favignana Island, Italy
This is another Italian island similar to the Marettimo Island that belongs to the Aegadian Islands archipelago.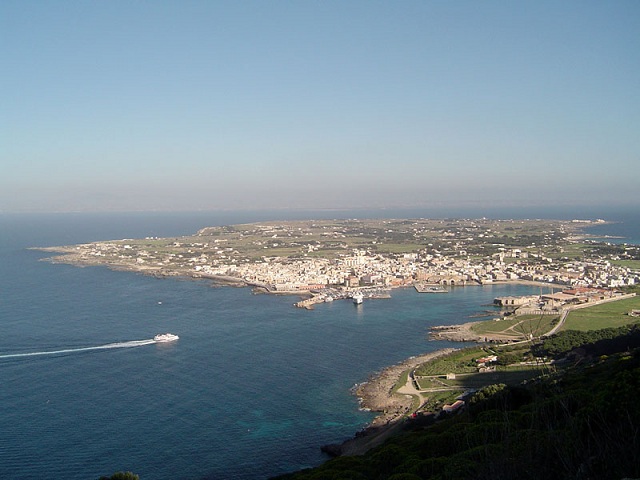 The third island of this archipelago is known as Levenzo. Just a 20 minutes boat ride from Sicily is enough to land on this beautiful Italian island.
11. Vulcano Island
An hour ferry journey from Sicily, this volcanic Italian island is visited by the Islanders from nearby Italian islands for the medicinal mud bath and it is also one of the less Crowded Italian Islands .
12. Filicudi Island, Italy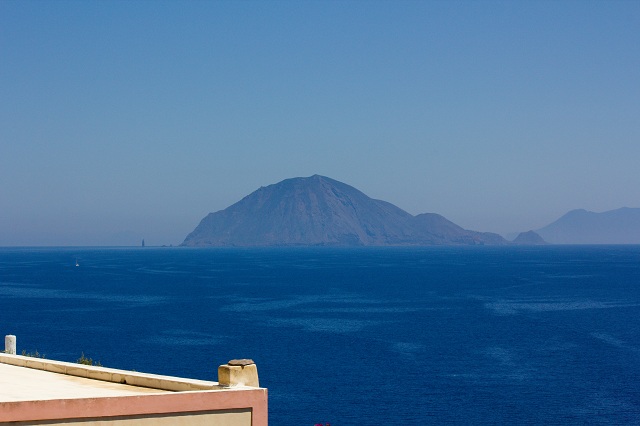 This tiny Italian island is located close to Salina Island. This is a very beautiful Mediterranean Island where you can truly be yourself.
I am sure, the majority of the readers of this article have hardly heard about these extremely beautiful but less Crowded Italian Islands. I expect at least 10% of you would plan a Grand Island getaway to any one of these less Crowded Italian Islands.