18 Best Things to Do in Barbados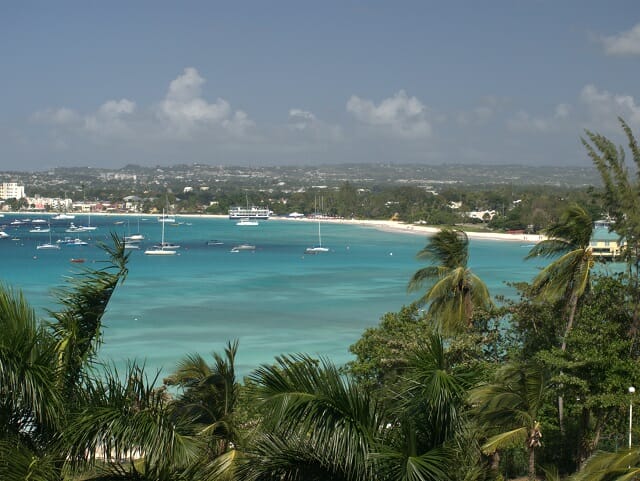 I read some reports that the winter has already arrived in Canada. But, it is not so in the U.S.A because the majority of the Americans who would escape to any one of the Caribbean Islands during the winter, are still remaining in their hometown. Among the West Indies independent countries, Barbados is the most visited island nation by the Americans.
The Europeans have their own warm and sunny islands as winter holiday destinations. I don't think they will bother to travel a long way to it or its neighbors, St. Lucas or St. Vincent Islands.
Barbados with perennial warmth has many things to do if you are a tourist from South Africa or India.
Do you know that the people living in this islands are also called 'Bajans' apart from Barbadians?
Best Things do in Barbados:
Visiting different beaches and going to some of the highly popular churches are two main things to do. Of course, there is always the Caribbean rum that you must taste without which you can't claim that you just holidayed in the West Indies.
Let us go over some of the best things to do in Barbados.
Eating in Barbados
One of our major worries, when we visit a foreign country, is about the availability of food that we can eat. It is being an island nation; seafood is the most eaten food.
Among the seafood, the Barbadians' favorite dish is 'flying fish' fry. Of course, the fish really cannot fly.
It carries another name 'flying cod'. One form of flying fish food is to make gravy with a dried version of the fish.
Another popular food is porridge made out of corn. Its name is Cou-Cou.  The unique factor of this breakfast dish is, it is eaten with boiled ladies' finger that goes by the name 'okra' in the Caribbean Islands.
Both these dishes are ubiquitously available in restaurants. It is interesting to know they are the national dishes of Barbados.
Local Specialty:
The Barbadians eat pork pickles with boiled and salted sweet potatoes. What a combination!
I suppose we can swallow the vegetable but I doubt about the pickled pork. I am not sure of its taste. This is known as the 'pudding and souse'.
Black cake is similar to our plum cake. The main difference in this Barbadian dish is the local rum. Prunes and raisins are the main ingredients in the cake.
This cake tastes bitter, sweet.
Conkie is a mildly sweet dish that contains a really strange combination of pumpkin, raisin, grated coconut, and cornflour.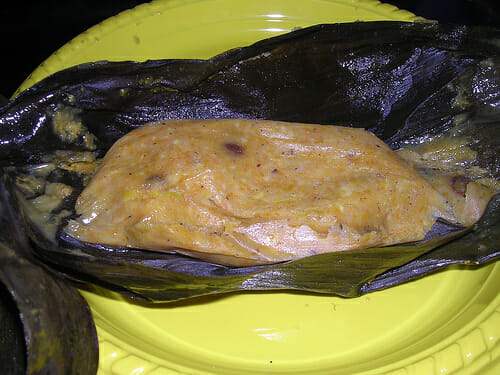 The sweetening agent in this dish is cane sugar
Jug Jug is one more Bajan special that you should taste as one of the things to do in Barbados.
Look at the ingredients of this local specialty.
Pork
Beef
Corn kernels
Pigeon peas
Millet
Jug Jug is actually a stew.
Two more unique Barbadian dishes are Sea Urchins and Pig Tails. Yes, they are made from real pigtails!  Pig Tails kababs are cheap and are available as street food.
Hmm… there are so many local specialty dishes that a tourist can try without wincing obviously.
Which Barbados rum should you try when you are touring the island?
The Cockspur and Malibu rum are recommended to try during your visit. Mount Cay Rum XO (Extra Old) is recommended by foodie bloggers.
We all know that the Caribbean's next favorite drink is beer. Banks Beer is the locally brewed beer here.
On Pinterest, I saw an image that told about 75 rums and beers that are fast-moving off the shelves.
I remember a few of them that reproduce here.
I am not an expert on alcohol. Treat this piece of data as a non-detailed guide to Barbados's rum brands.
Water Games in Barbados
As soon as you arrive in Bridgetown, the capital city of the island nation, you would hit the beaches straightaway. The navy blue sea would urge you to take a dip to cool you down.
Swimming and surfing are the two most favorite water games here. Fishing is widely popular and also snorkeling.
Kiteboarding is an exciting water-based game.
Would you like to stand on a board and try paddling it? If so, you can join like-minded adventure tourists in Pebble Beach. Stand-up boarding is a fun water sport.
Snorkeling is recommended in Folkestone Marine Park.
Beaches of Barbados that are always thronged by tourists.
Here are the names of some of the best beaches on this island. Remember, you should wander all over the island and visit as many beaches as possible on all its four sides.
If your children are accompanying you, then, take them to the west coast of the island because there are no big, crashing waves.
Surfers prefer the beaches facing the Atlantic Ocean because of ideal conditions for wave-surfing.
Pebble Beach
Bayshore Beach
These two beaches are beautiful and are in Carlisle Bay.
Accra Beach
Mullins Bay
Dover Beach
Crane Beach
There is a hint of pink sand on this beach. The backdrop shows the Crane Resort on a hillock. From the resort, there is a staircase through which you can climb down to reach Crane Beach.
Bottom Bay
Bathsheba Beach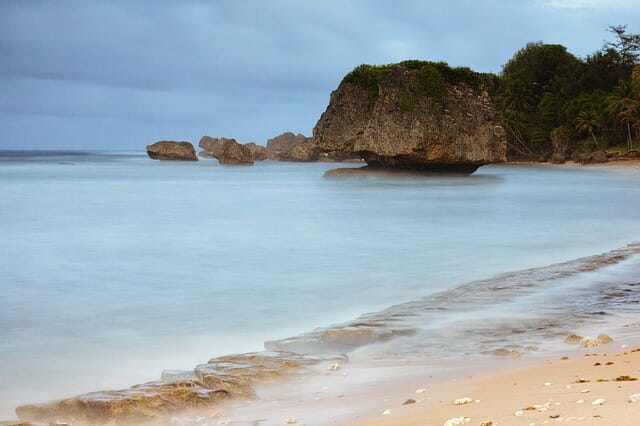 It looks like a huge floating boulder in the Atlantic Ocean. If you have a closer look, the rock was bombarded by the sea waves and subjected to massive erosion. Imagine its original size before the erosion began.
Though the rock-laden beach appears dangerous, surfers dare them to have a good time. They don't mind the shallow sea here in spite of a strong water current.
A nearby attraction is a flower forest.
Barbados Boardwalk
A boardwalk is also known as a promenade that means a walkway facing the beach. The Boardwalk is in Accra Beach.
Usually, a boardwalk is bordered by street food kiosks, stalls that sell tender coconut water, and shops that sell chilled soft drinks.
But a video of the boardwalk shows nothing of that sort.
An evening stroll on the promenade facing the Accra Beach is one the pleasurable things to do in Barbados.
Turtles spotting
It seems to be the capital of Hawksbill turtles and Green Turtles. There are so many of them that you need not strain your eyes to spot them. They will swim with you, oblivious of your presence. They prefer to lay their eggs off the coast of the Caribbean Sea, on the west side of the island nation.
For marine biologists, this is one of the best things to do in Barbados.
Submarine Ride
Have you ever wished to be under the sea in a submarine? Scuba divers wave a 'no' to submarines but the majority of us would not want to get wet but still see the marine world from the safety of a submarine.
We can count how many colored fishes are there, swimming freely or getting eaten by sea otters. We can watch the reefs and scary-looking marine creatures that include giant lobsters, sea urchins, and squids.
The submarine can take nearly 50 people and the vehicle can sink up to 140 feet in depth where all the surprises of the sea can be seen.
A submarine ride will be our once-in-a-lifetime experience and easily among the best things to do in Barbados.
Harrison's Cave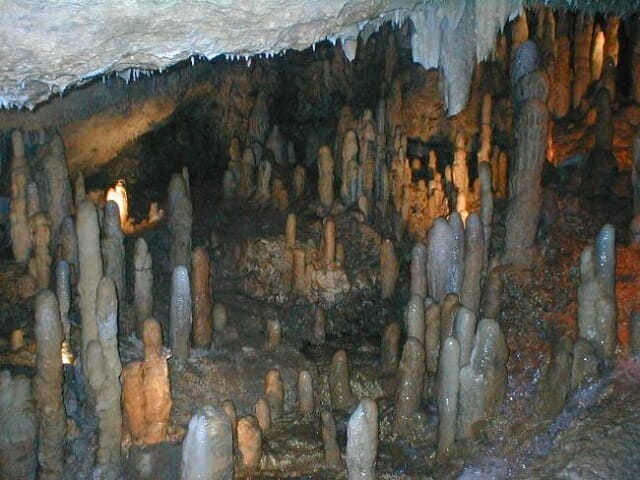 Would you be interested in seeing these natural rock formations called 'stalagmites inside a cave? It is one of the things to do in Barbados and a major tourist attraction.
The surprising factor is the mode of transport inside Harrison's Cave. A tram winds its way inside making stops at important places inside the cave. These stops show different shapes of rock that look both hanging from the roof and springing from the earth.
Some naturalists prefer to walk through the cave, exploring each formation on their own.
Andromeda Botanical Gardens
Don't expect a creatively landscaped garden. It comprises tropical trees that are unknown to us. It was established long.
Flower Forest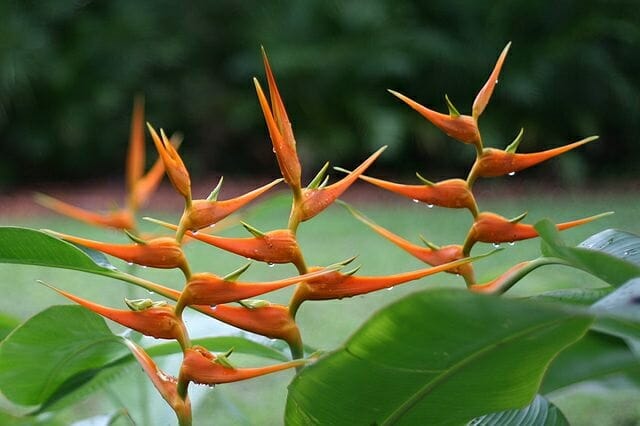 The name 'flower forest' meant you can see hundreds of wild and tropical flowers but at a closer look, the word 'forest' seemed to be a misnomer.
Nonetheless, the flowers and some native palm trees are indeed attractive and look exotic to me. A sugar plantation is now transformed into a flower garden.
Boat cruise
This boat cruise will beckon tourists who can't take their eyes off a setting sun. From the western coast of the island, in the Caribbean Sea, an evening boat departs with passengers for a 45-minute voyage.
Ask for the way to reach Bridge Town Harbor aka Deep Water Harbor. This is the boat jetty on the island's west coast.
This harbor is also a major docking port for international cruise ships that call on several ports of the West Indies.
Prominent Buildings in the Islands:
There are a handful of prominent Government buildings that are located in close proximity to the downtown.
Parliament


Chamberlain Bridge on the Constitution River. It is an odd name for a river.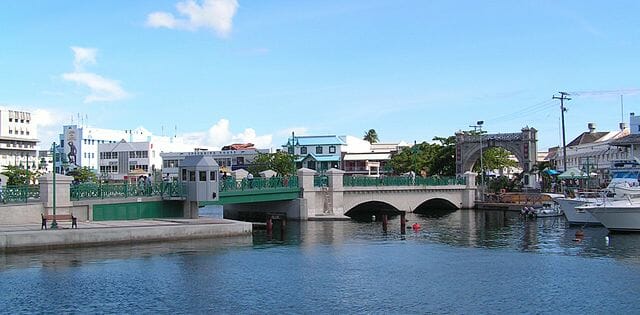 It is one of the tourist landmarks in downtown. An evening stroll and eating street food is one the relaxed things to do in Barbados.
Museum

St. Michael's Cathedral and Church of All Angels
I am sure that the name 'all angels church' would make you enter the cathedral, see around, and offer a silent prayer.
Animal Flower Cave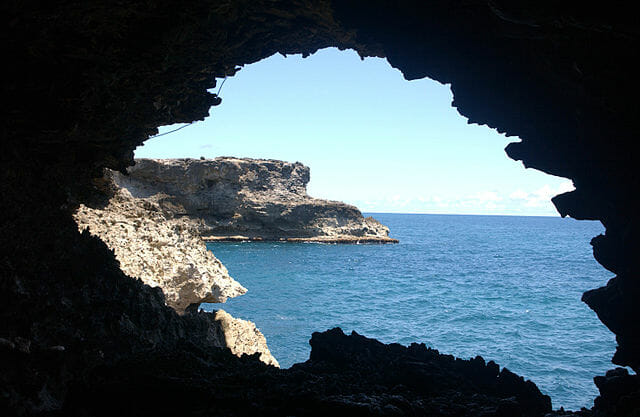 Ah, a picture-perfect viewpoint! A naturally formed cave that has openings right on the seafront.
To reach this place, you have to travel to the Island's northern tip, facing the Atlantic Ocean. The erosion that carved out a natural window on the rock is amazing.
Being a sea cave, it provides a habitat to numerous marine creatures that are classified under "Sea Anemone".
Look how beautiful these Sea Anemones are: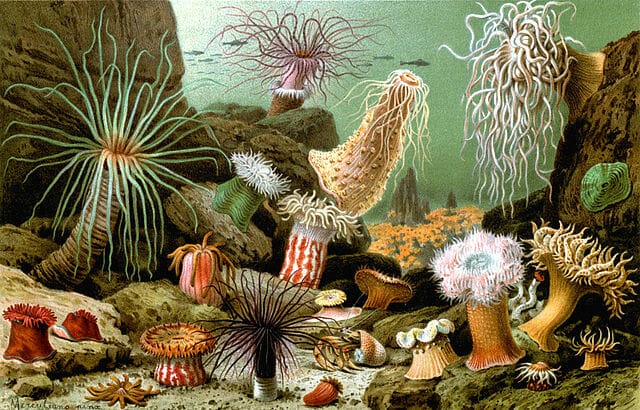 Visiting the Animal Flower Cave is certainly one of the things to do in Barbados.
Being an island that is surrounded by two vastly different seas, naturalists would spend several weeks, exploring the island's four coasts.
Barbados Wildlife Reserve
There is nothing much to see in this mini zoo that displays several birds housed in cages. Don't miss out on seeing the 'brown pelicans' enclosure.  Green monkeys are the star attraction. It only shows a hint of pale green on their back.
The mahogany trees are the happy playground for the monkeys.
You can spot a few deer that belong to the 'Red Brocket' species of deer.
Orchids Garden
The Orchids garden will steal your heart with its purple orchids.
If you can save money by finding a cheap hotel or a hostel to stay in, you can really enjoy. The food and drinks will make your tour worthy of spending time and money.