28 Best Things to Do in Maui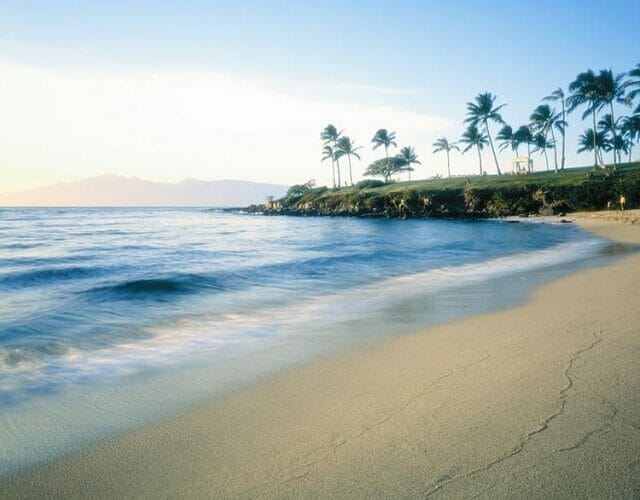 Maui is the second biggest island in Hawaii but leads the pack of Hawaiian Islands in terms of the number of things to do in Maui and the sheer islandic climate that promises a lot of sun but deceives us with sudden downpours that catch the people unaware.
I heard the travel experiences of my sister who recently visited Hawaii with her family. Unlike the other parts of the United States, Hawaii is not all that developed. I think for this very reason, it is in the dream of every American.
The raw natural beauty, the extremely diverse marine lives of North Pacific Ocean, the typical climate of island that promise a lot of sun only to deceive us with sudden showers that came from nowhere, the exotic flora and fauna, the relaxed atmosphere, and above all, unique food make Hawaii, one of the most sought-after vacation destinations for the Americans.
In this blog post, you will come to know two things:
Best spots in Maui
Things to do in Maui
Maui is surrounded by top three beautiful islands namely:
28 Best Things to Do in Maui
We will see what you can expect to see in these islands near Maui. They are certainly part of the best spots in Maui. Since the three islands are located close to Maui, visiting them is one of the things to do in Maui.
Please note that the island of Kahoolawe is uninhabited but it was occupied once by the native Hawaiians who are considered as 'Polynesians'.
National Flower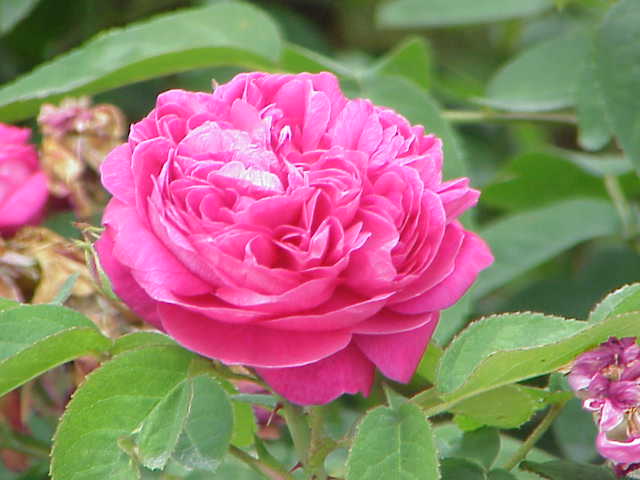 After seeing the picture of this beautiful flower, and leaned it is the national flower of Hawaii and is known as 'Lokelani", the first thing I want to do in Maui is to see and hold this flower in my palm and feel its softness and admire the pink color.
It is a rose but carries several names that include:
Bulgarian Rose
Arab Rose
Damask Rose
Turkish Rose
This particular photo of the flower is well captured in the camera-what do you think?
Haleakala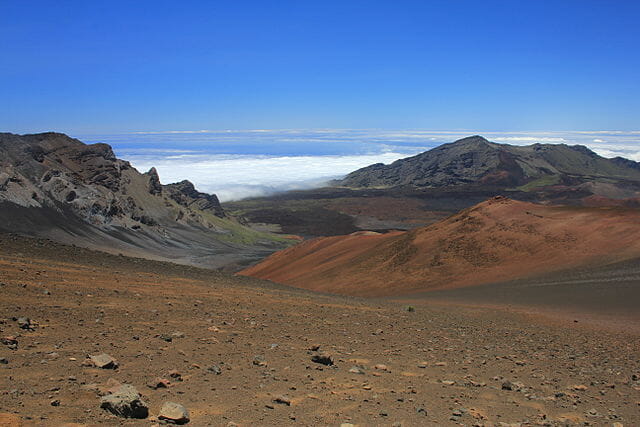 What you see above is the Haleakala volcano and its crater. It is said to be an active volcano but its last eruption was some 700 years ago.
I am always fascinated by the volcanic eruptions but I think I could safely climb this volcano and stand in the crater. This is one of the best spots in Maui Island, Hawaii.
However, I wonder, how one can trek up to the crater which is situated at a high altitude of 10,000 feet! Is there a road, a motorable one, to the summit of Haleakala Mountain?
Sunset from the peak of Haleakala
Don't brush it off as just a sunset. Watching the sun disappearing behind the horizon from a height of 10k feet is another experience that is out of the world.
Hundreds of people could be seen on the rim of the crater, waiting for the shimmering sun and the fantastic orange-red ball, about to take a bath in the ocean.
Kahului
It is where you will land if you fly to Maui Island. And, It is a commercial city in Maui and is equipped with the main harbor, several industries. Besides, It is also a major shopping city for the tourists and hence is one of the best spots in Maui.
Kanaha Pond State Wildlife Park
Visiting wildlife sanctuaries in any country is considered important and therefore, going to  Kanaha Pond wildlife sanctuary is one of the foremost things to in Maui.
Note the 'pond' and understand the main wildlife is aquatic birds and marine creatures that are prey to the birds.
This is the Kanaha Pond which is also wetland, implying it is marshy and thus a habitat for numerous insects that are eaten by the fish species as well as vagrant ( migratory or nomadic) birds.
Apart from waterfowls which are the main birds in the sanctuary, the water body attracts migratory birds also, some of which are mentioned below.
Black-tailed Godwit
Belted Kingfisher
I think it is a rare bird and worth spending time at the pond to spot it.
Maui Nui Botanical Garden
This place is purely for those who are interested in plants and also for farmers. Farmers are keen to know about new varieties of commercial crops that include 15 different sweet potato species, different taro root vegetables, and countless sugarcane varieties which is one of the main crops in Hawaii.
Guri-Guri
A funny name for a dessert that is a local specialty in Maui. Don't forget to taste it.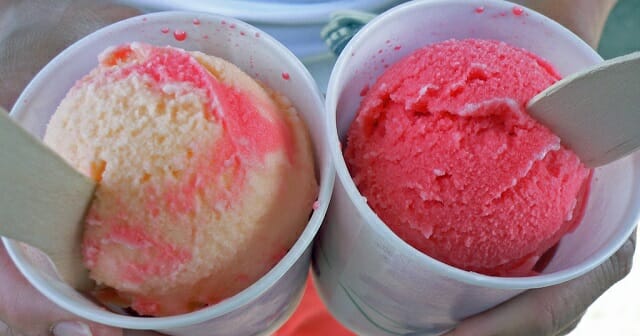 It is basically made of guava juice and them mixed with fruity flavors such as strawberry and pineapple.
I wonder why this mix because, guava fruit itself is fragrant and delicious.
There is a particular shop in Kahului that is famous for selling Guri-Guri.
An interesting story behind the name Guri Guri appears on the web. The Guri Guri shop is owned and maintained by a Japanese. The original name of the dessert was 'goodie-goodie' that now is transformed into Guri-Guri.
Ask around for Tasaka shop to try Guri-Guri. It is one of the interesting things to do in Maui.
Wailuku
Isn't it picturesque? Wailuku is a small town which is not very gar off from Kahului. Take some time off to visit this quaint place.
Wailuku is a revered town for the native Polynesians because two temples that are truly ancient.
Iao Valley
This will capture the fancies of nature enthusiasts. The valley is lush with native tropical flora.
If you want to walk through a tropical rainforest for which Hawaii is known far, then, this is the place for you.
In addition to the rainforest in the Iao Valley, you can also enter a 'cloud forest' for the first time in your life.
As a matter of fact, you can learn the names of the trees on the hill slopes by visiting a nursery located at the hill's base.
When you are visiting Wailuku, you can go to the Iao Valley, situated just 5 km from Wailuku town
Kihei Beach
When you are vacationing in Maui or Hawaii, you have to learn to pronounce the local names of all the best spots in Maui.
The beaches of Hawaii are world-famous. It is very difficult to point out to a few beaches as the top beaches to visit in Hawaii. Every beach is scenic that will force to stay for as long as possible. You will be sad to leave a North Pacific beach.
Strangely, it doesn't attract the rain god as much as it attracts human beings.
Kihei Beach is really one of the best spots in Maui and it is a part of your tour of Wailuku.
Wailea Beach
Wailea is another small town in Maui. It is a very beautiful hilly town where the affluent Americans have winter escape houses overlooking the Pacific Ocean.
Wailea Beach is the entertainment center for the Mauians that live in the locality.
In addition, there is a huge resort occupying 1500 acres in Wailea and is named after the place.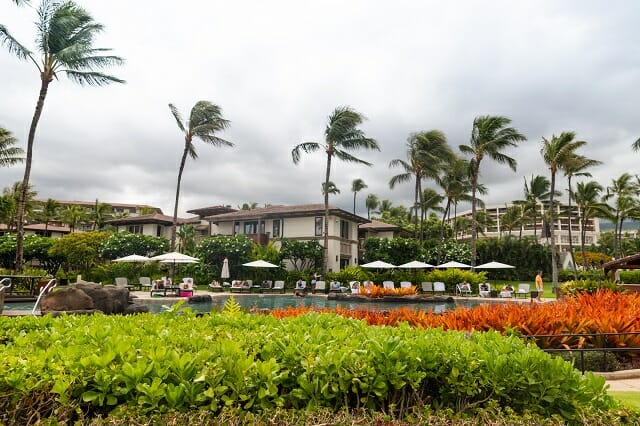 Several bradns of resorts are located within the Wailea Resort area.
Makena Beach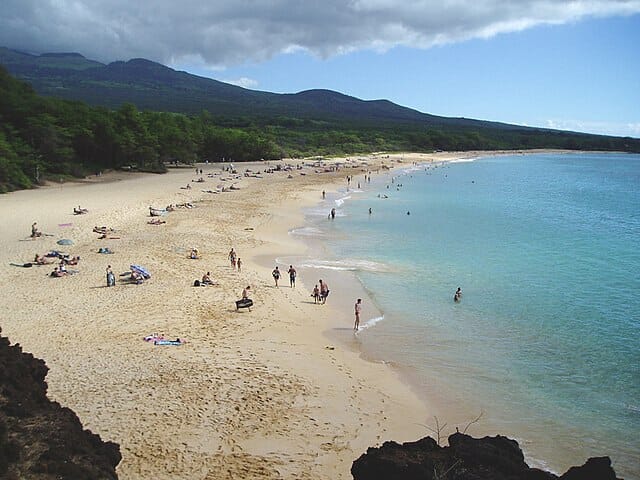 Ah, this looks like a typical Hawaiian beach scene with the backdrop of a mountain and the beach area is quite large. Makena Beach ranks as one of the best spots in Maui Island. Abutting the beach is a large golf course with staying facilities. It is a sort of golf resort.
Makena is located on southern Maui which is generally more beautiful and home to great resorts and high-end houses.
Lahaina
Lahaina is a beautiful town located on the west coast of Maui. Maui Island is not very large. If you stay for a week in Maui, you can cover all of its attractions. Lahaina is home to some stunning coastal scenes.
See how beautiful the Pacific Ocean looks in Lahaina.
Can't take your eyes off-eh?
There is a banyan tree here which is the largest of all banyan trees in the entire United States.
A street called the "Front Street" in Lahaina is the happening place and one of the best spots in Maui.
Kaanapali Beach
There is a resort here in Lahaina.  It is called the Westin Resort that commands good occupancy when the snow descents on Canada and much of North America.
Kapalua
It is beautiful and ideal for scenic road trips in Maui.
Honolua Bay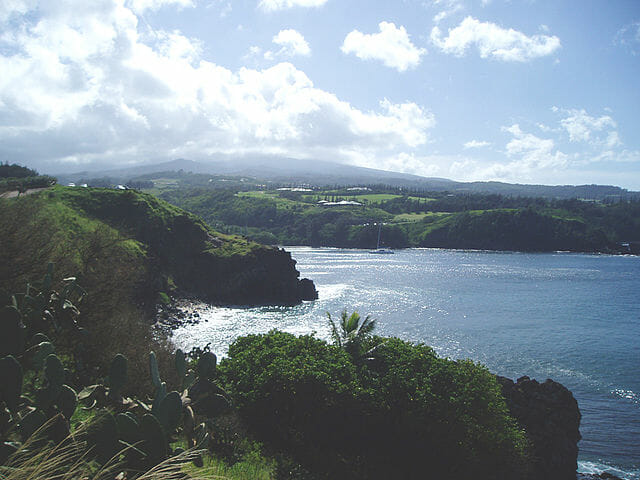 What a natural and unspoilt beach! I have heard Hawaii is full of such raw beauties that you can find if you explore Hawaii on your own without a guide. That is when you become a traveler in the real sense.
Honolua Bay is a part of Lahaina, West Maui. Its geography and seascape suits wave surfing adventure.
Paia
Among the best spots in Maui, surfing beaches are included. Paia is a well-known beach on the northern coast of Maui. Somehow, the waves get friendly with the surfing enthusiasts.
Slowly, restaurants and bars came up to capitalize the on the opportunity to earn. Along with them, shops opened that let out surfboards, helmets and etc.
If you are either a surfer or merely an onlooker, going to Paia is one of the things to do in Maui when you touring Hawaii.
Road to Hana
The road trip on the Hana Highway is simply breathtaking and is comparable to route number 1 in the U.S.
The video below shows all the beautiful spots along the highway that include mountain streams, silent cascades and waterfalls and stretches of dense rainforests that compel you to enter.
As you can see, Hana is on the eastern coast of Maui. Hana occupies the top position in the list of best spots in Maui and taking a two and a half hour drive is undoubtedly one of the best things to do in Maui.
The Road to Hana starts from Kahului and ends at Hana. The distance between the two points is just above 100 km. The time taken to reach Hana or Kahului from Hana is two and a half hours.
The speed will be only 35 km per hours as you have to cross numerous curves and bridges. In addition, the wind speed sweeping from the Pacific Ocean will make it tough for the drivers to manoeuvre their cars.
The curves alone numbering a whopping 620, will reduce your driving in spite of your driving skill.
Water Sports in Maui
Maui's long coastline, different geography make way for several water sports.
Surfing
We have already seen surfing is actively pursued in Maui and Paia, on the north coast of Maui is a favorite surfing spot.
Hookipa Beach is another place in Maui that offers favourable conditions for surfing. It is also located on northern Maui.
Honolua Bay is very famous for surfing. The waves are damn good for hours of riding them on traditional surfing as well body-boarding.
Peahi Beach on the northern shore of Maui is also rated as one of best spots in Maui for wave surfing. Even professional surfers from various parts of the world, go to Maui's Peahi beach to practice surfing.
Snorkeling
If there are waves that aid surfing, snorkeling is impossible-right? However, even waves take rest and allow the ocean to remain calm as a cow. At such times, snorkeling is possible. Peahi Beach is one such place where snorkeling is possible.
Snorkeling is possible on all four sides of Maui Island, provided the waves bid adieu, at least for a short time.
At such times, snorkelers can witness a fantastic range of marine lives including coral reefs.
Other snorkeling spots in Maui.
Wailea Beach
Hoopika Beach
Napili Bay
Honolua Bay
Paddle Boarding
If the water is still and calm that attracts snorkelers, then, it is also possible for stand-up paddling, and paddle boarding.
WindSurfing
The wind is often detected that is forceful enough to indulge in windsurfing, one of the exciting things to in Maui sealine.
Do you know the wind helps the stand-up paddlers to surge forward without much paddling. Yes, you can compare sailing that uses the wind to move on the water.
Maui Island is frequently praised for wonderful conditions for these water sports.
Molokini Crater
Here is something unique and out of the world and it is only in Maui.
We know the volcanoes' summit is a hole from where the molten lava is spewed, destructing the geography. These holes, sometimes are large enough to call it a crater lake.
The Molokini Crater reveals only the crater whereas, the mountain on which lies the crater is submerged under the Pacific Ocean.
While you will be thrilled to go near the Molokini Crater, how about feeling terribly excited if you hit the water in the crater wearing snorkeling mask? It is the one of the ultimate things to do in Maui.
Watch how the snorkelers are enjoying the water sport in Molokini Crater and notice the diverse marine creatures, swimming along.
If you can't make the outline of crater and Molokini islet, look at the photo of it below.
Submarine Ride
The Hawaiians are fiercely proud of their part of Pacific Ocean and the creatures it supports. While scuba divers and snorkelers can have a peep into the colorful underworld, you and I can only hear stories.
However, there is another option for us to see the ocean world, off the Maui coast if we join a submarine tour. I would jump into such an opportunity. A ride in a submarine doesn't cross our path easily.
So, without getting wet, we can watch the myriad underwater lives.
Seven Sacred Pools
You cannot miss out a sign board that points out to the way to the Seven Sacred Pools, on your road to Hana.
The pools numbering more than 7 certainly, are formed by the cascading gentle waterfalls. While you can take a dip in them, I don't know what is sacred about the water!
There is an alternative name to the 7 sacred pools. It goes by Oheo Gulch. There is a quite a bite of hiking to reach the falls from the highway. If I read it right, it will be a little more than 3 km. I don't think the majority of the tourist would not mind walking that long.
Turtle Town
If turtles are your fancy, you can visit the Turtle Town, located at the southern tip of Maui. Green Turtles are the easily identifiable species of them. They live here peacefully, raising their family without any fear of getting poached.
There must be abundant food for them to choose the place as one of the best spots in Maui to nest and breed.
Visit Molokai Island
Among the various things to do in Maui, a day trip to the nearby Molokai Island is a must. Molokai is certainly one of the best spots in Maui to see.
The distance between Maui and Molokai is 80 km. The ferrying time will be nearly 5 hours.
Of course, you can fly into Molokai Island from any other major islands of Hawaii.
Molokai is ranked 5th size among 8 Hawaiian Islands.
Aerial tour of Maui in a helicopter
An aerial view of the Hawaiian Islands, the mountains, the volcanoes, and the beaches will steal your heart when you view them while riding in a chopper. More than one tour operator in Maui, offers a 30-minitue helicopter tour. Don't say 'NO' to this beautiful experience.
So, that's Maui for you. I have mentioned all the things to do in Maui. Enjoy your dream trip to Hawaii.