Best Things to Do in Jekyll Island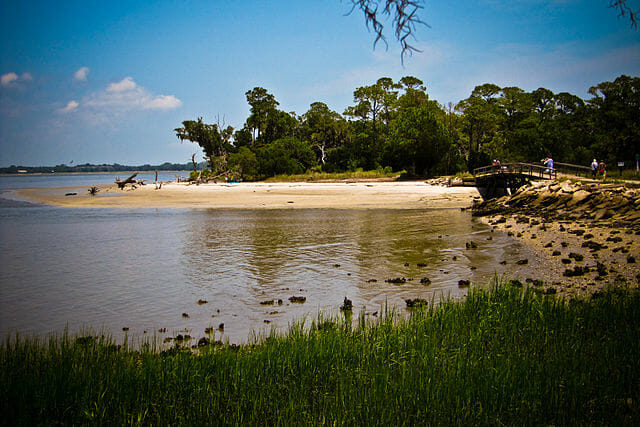 Before I take you to the romantic Jekyll Island, let me brief you about the islands of the Southern States of the U.S.
I know it is difficult to count the number of islands on the map. Even if you use a magnifying lens, you will say, "quits' after a minute.
These islands that are floating off the coast of South Carolina and Georgia, up to the Florida coast are numbered about 100.
This island group is called Sea Islands. All are barrier islands with lots of dunes.
For your next weekend holiday, I have chosen Jekyll Island from the Sea Islands chain.
It is a part of Glynn County, Georgia. A chain of four islands comprises the Golden Isles of Georgia.
The names of the four islands are:
Sea Island
Jekyll Island
Little St. Simons Island
St. Simons Island
All these four islands' gateway is Brunswick.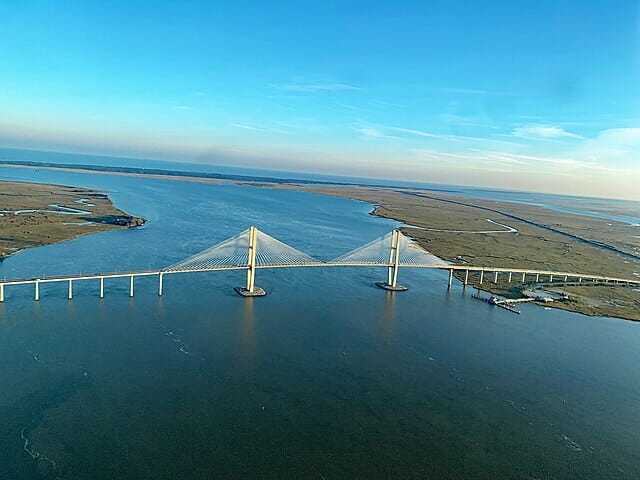 How to Reach Jekyll Island
You don't have to wet your feet to reach the island as there is a causeway from the Georgia mainland. Of course, once you are on Jekyll Island, you can wet your whole body.
There is a road bridge connecting Brunswick with it. It is known as Sydney Lanier Bridge over the Atlantic Ocean. The bridge as well as the sea on either side of the causeway are simply stunning.
Here, take a look at how the scenic drive to the islands looks:
Size of the island
It is 11 km long, buddy. So, you need a car to get around the island. It is 2.5 km wide.
What to do on Jekyll Island?
The island has all the attractions that you can expect from a small island. It is a perfect fit for a weekend holiday.
There are beautiful beaches backed by dunes, biking trails because of ideal sandbars, and a family-friendly water theme park called Summer Waves.
Summer Waves water theme park.
As this is the main attraction on the island that will attract children, I will tell you what are all the rides in the water park.
A wave pool is a must in any water theme park, whether it is located by a water body or on the plains.
Who would not like to splash around in a pool, especially if it is safe to play with children?
Pirate Passage is the name for a giant water slide. I think small kids have to stay away from this water slide.
Hurricane is another swift water slide.
Tornado is also a water slide. The name indicates the thrill level of the slide.
There are more fun-ridden slides and rides offered by the Summer Waves water park.
Places to Visit in the Island:
You will be surprised by the number of places that are meant for having a picnic on this small island.
Here are the names of the Picnic Locations on the island.
Clam Creek Picnic Area
It offers a view of the beautiful bridge that you rode on to reach the island.  In addition, there is a pier from where you can try your angling luck. If the catch is good, your picnic will last a little longer than planned.
South Dunes Picnic Area where you have a restroom too apart from a boardwalk up to the beach. This means this picnic area has a view of the Atlantic Ocean.
St. Andrews picnic area is good for fishing with a rod. Moreover, you can spot a few dolphins here. You can feed them.
Camp Ground.
This is an added attraction to promote tourism on it. You can park your RV in a wood. It has some basic facilities that include a small shop.
Wildlife Watching on Jekyll Island:
There are a few mammals that are permanent residents of the island. Grey foxes and some deer species are found roaming the small forest.
The island has salt marshes that provide delicious lunch and dinner to birds such as Black-backed Gull, American Oyster Catchers, and Painted Bunting. If you can spot and identify a few more avifaunae, pat yourself.
For dolphin lovers, there is an organized Dolphin Tour. Ask your hotel's front desk for more information.
Places to Stay on Jekyll Island
Apart from the island's club resort, a few more hotels offer boarding and lodging for weekend holidaymakers.
Courtyard & Residence Inn appears to be the largest on the island.
There is not much about this on the island. Maybe you can find a board to paddle.
These Sea Islands chain offer me more scope to cover for island lovers. Stay tuned, folk!