7 Best Philippines Tour Packages and Holidays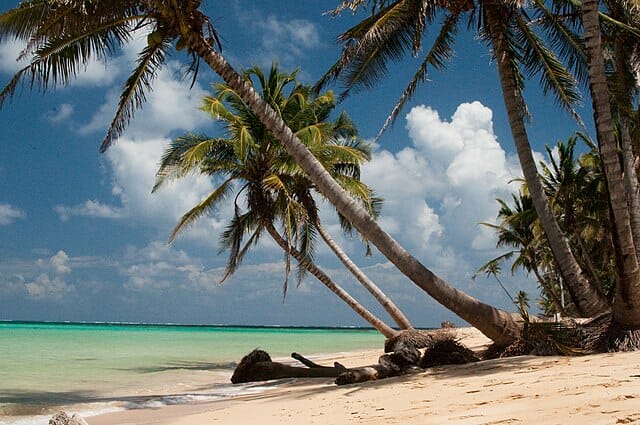 Which travel companies give excellent Philippines tour Packages and holidays?
After two of my blog posts on what to see in Palawan and the ultimate travel guide to Boracay Island were published, I have received a few emails asking me to recommend some travel companies that sell excellent Philippines tour Packages.
Please be aware both the Palawan and Boracay islands are part of the Philippines islands chain.
The two posts created immense interest in making a trip to the Philippines.
I too am planning a trip there and thought it is high time that I find good travel packages that promise my money's worth. So, here are my findings.
Before that, peruse the list of places where the top tourist attractions in the Philippines are located so that it is easy for you to buy the ideal holiday package to the Philippines.
Manila
Luzon
Kawasan Falls, Cebu
Kayangan Lake, Coron
Palawan Islands
Mount Mayon Volcano
El Nido
Boracay
Siargao Island
Batanes Archipelago
Tubbataha Reefs, Cagayancillo, Palawan
Bolinao
Benaue Rice Terraces, Luzon
Chocolate Hills, Bohol
Intramuros, Manila
Taal Volcano, Volcano Island
7 Best Philippines Tour Packages and Holidays
If you see the names of these tourist spots in the itinerary of the travel companies in the Philippines, you can consider their Philippines tour Packages.
T and J Travels and Tours
This travel company offers a few Philippines tour Packages that include:
Palawan Adventure Tour
El Nido, Palawan
Tagaytay Volcano Sightseeing
Historical Places, Manila
Boracay
Bohol
There are many more tours in the Philippines offered by this tourist organization. The duration varies with each destination.
Each tour explains what are included in the cost. Take your time and browse their offerings leisurely and buy the package that rings a bell in you.
Guide to the Philippines
I read numerous listings of their travel packages to the Philippines that somehow sounded trustworthy to me. Their tour duration starts from 2 days. The longest tour lasts 14 days. The prices are a bit pricey when I compared them with several other travel companies in the Philippines.
Some of their tour packages are:
8 day package to Manila and Boracay
7 day duration to Manila and Coron
4 day Bohol tour
4 day Boracay package
Travel-Triangle
This is a very popular travel company offering numerous travel packages across the world. Since the Philippines's tourist attractions are too many, Travel Triangle's packages are also several. I am listing a few here.
14 Days duration of the Philippines. In this package, you get to see Cebu, Palawan's capital Puerto Princesa, El Nido, Coron, and Kalibo.
The cost includes hotels that seemed to be very good from the images of them that are given below the listing. In addition, what are included in the tour package price and what are all not included are clearly mentioned.
Their cheapest holiday package to the Philippines involves 3 day tour to Coron Island.
What I observed thus far is quite impressive, especially about the clarity in what is included and excluded, the quality of the hotels and other perks. However, they don't take you to all the exotic attractions in the Philippines.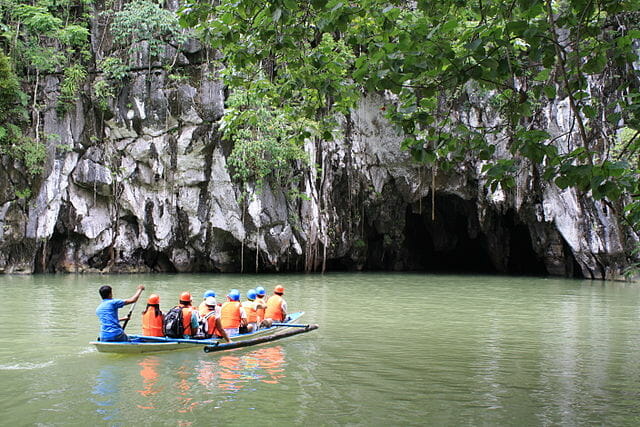 Over all, there are 37 vacation packages to the Philippines in their bag.
Thrillophilia
Thrillopia has been around since a long time. It has earned the respect of millions of travelers. I too am a big fan of their travel related articles.
They have a bag full of Philippines tour Packages and I reckon, their 6 day tour for the honeymooners is quite popular.
Their prime area of focus for the tourists is Puerto Princesa city in Palawan Island and its stunning beaches. In addition, the 6 day package includes an island hopping tour. You can expect to see some refreshing and unspoiled islands such as Cowrie Island, Luli Island, and Starfish Island.
They also make arrangements for indulging in several water sports.
The package culminates in a visit to watch the firefly dance in the mangrove forests in Palawan province.
This particular Philippines tour starts from Mumbai. The cost which might vary includes boarding & lodging.
The maximum duration of their holiday package is 8 days.  If you select that, you are assured of getting 20% off from the price. I opine that is a fat money saving deal.
If you are already married for more than 10 years, and if you pat yourself as a food connoisseur, you would fall in love with the food tour in Manila, a dynamic city that is rated as one the top 50 food destinations in the world.
I foresee, you would end up buying a holiday tour.
YGD Travel
This travel company's website lets you browse through all the exciting destinations to see in the Philippines. That makes it easy to select the correct tour that takes you to the tourist spots that you liked.
I noticed all the important islands and cities such as Bohol, Siargao, El Nido, However, I saw some rare and off beat attractions in the Philippines that are simply breathtaking.
Here are those spectacular and lesser-known places to see in the Philippines:
Puerto Galera-beautiful coastal town in Mindoro Island
Banaue Rice Terraces
Sagada Island
Camiguin Island-a tropical plus volcanic island
Moalboal-one of the cities in Cebu Island
100 islands national park
Actually, there are 124 islands in this national park. All these islands are part of Luzon archipelago. In spite of 100+ islands that can attract thousands of tourists, only 4 of them are open for tourism.
Bucas Grande Island
Tagaytay Volcano and Tagaytay Lake
I think, YGD travel covers the best of the Philippines. Whatever vacation package you choose from them will give your money's worth.
Their best bet is a 14 day tour of the Filipino islands.
There is a web form that you can fill in, indicating your interest, preferences, number of days you can allocate, and the class of accommodation you want.
In this way, you can customize your Philippines tour. Isn't that wonderful?
Goway
This is a global travel company that offers exotic destinations packages and that include traveling to the Philippines.
Here are a few of their holiday packages:
Cebu Island & the Chocolate Hills
Manila, Boracay, Cebu
Palawan and El Nido
Tour Radar
It is also a travel company with global presence. The Philippines is one of them. They offer numerous vacation packages to the Philippines.  I think their packages take you to all the beautiful tourist landmarks.
Their 17 day island hopping tour seems to be terribly attractive and the best way to see the intrinsic natural beauty of the small islands in the Philippines.
I recognized only three places in their long itinerary. The rest are surely lesser-known beauties.
So, there are 7 travel company resources for us to tour the best of the Philippines. With meticulous selection, we can relax and leave the actual planning and arrangements to the travel company.
Read our other posts on traveling to the Philippines:
14 Things to Do in Busuanga Island, Philippines
Siargao Island Philippines Travel Guide
Travel Guide to Coron Island Philippines
29 Top Things to Do In Palawan, Philippines