Pico Island Portugal- Best Things to Do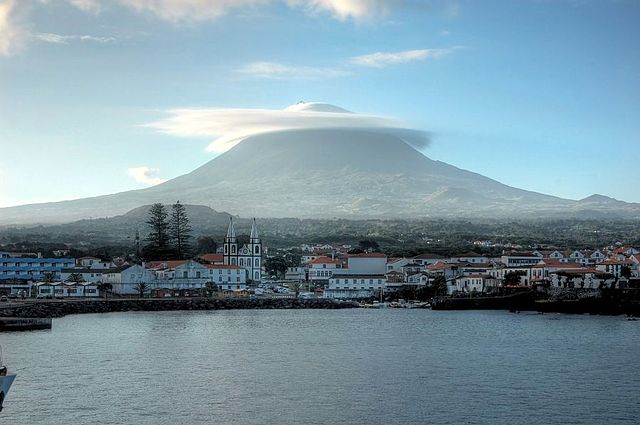 Do you like to go to places that are far away from modern civilization? For once, do you want to feel like Magellan, the legendary sailor who took utmost pleasure in going around the world, totally on his own in his own ship and setting his feet on exotic islands similar to Pico Island Portugal?
If you answered 'yes', then, read further to know all about this island, located about 1400 km away from its motherland Portugal.
Incidentally, Magellan was also a Portuguese sailor but there is no word that he discovered Pico Island and the much talked about Azores archipelago.
Overview of Island
It is a volcanic island and it is part of the Central Group archipelago comprising of 5 islands. This archipelago itself is part of the Azores group of islands.
Neighboring islands are:
Faial
Sao Jorge
Graciosa
Terceira
It is neither big nor small, measuring roughly 45 km long and 16 km at its widest point. Can you call it a medium-sized island? However, it ranked second among the largest islands of Azores.
Location of Pico Island.
Strangely, the web mentions its location in relation to its neighbors Faial and Sao Jorge Islands. While Faial Island lies just 7 km to the east of Pico whereas Sao Jorge Island is located 17.5 km to its south.
Best Time to Visit Pico Island?
Like any North Atlantic island, it is ideal to visit from May to September.  I think it is too short a period. I suppose only the permanent residents of Portugal and Spain would take a short vacation in this Island.
However, if you have Magellan in you, it certainly would welcome you.
How to go to Pico Island from Lisbon, the Capital of Portugal?
You can fly to Pico. There, I think I have put your anxiety away. I know you were wondering how to visit Pico, a remote island on the North Atlantic.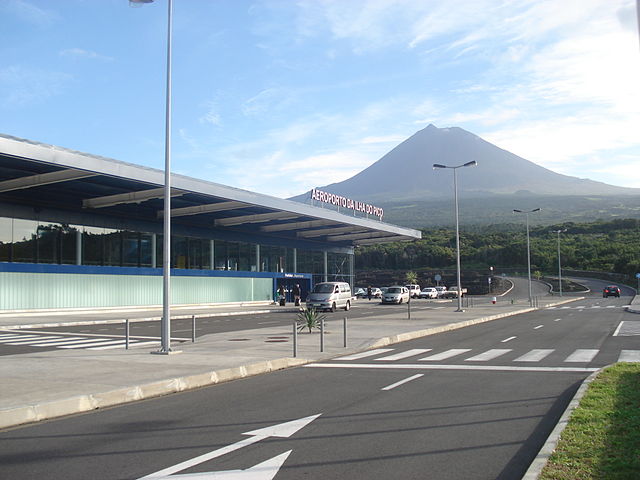 It has an airport but not so well serviced. Considering the remoteness and less tourism, it is understandable.
The flight duration from Lisbon is two hours and 45 minutes.
All the neighboring islands that include Sao Jorge and Faial Islands carry tourists to this Island on a ferry. The sea passage to this island from other smaller islands will be about an hour or so.
Even if you are a diehard seafarer, you cannot think of crossing the sea from Lisbon to the Azores as there are no ferries or luxury yacht between the two points.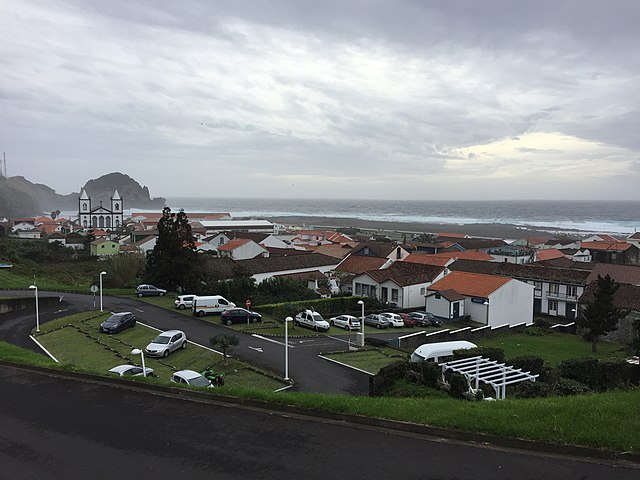 Where to Stay?
The most convenient locality within the island is Madalena, west Pico. All the best hotels are built around the western coast of the island. You can find cheaper motels in other places too.
Mid-range boutique hotels are a good option to save money.
What to Eat on Pico Island
I chose just four dishes that I would eat when I tour the Azores. To me, all of them sound out of the world.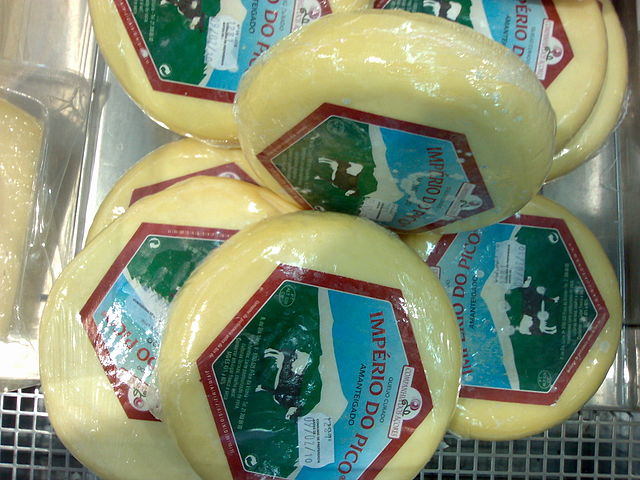 Cheese made from cow milk as cattle raising is widespread on the Azores islands. The local stores are stocked with several names of cheeses but I read this is the most recommended cheese among them.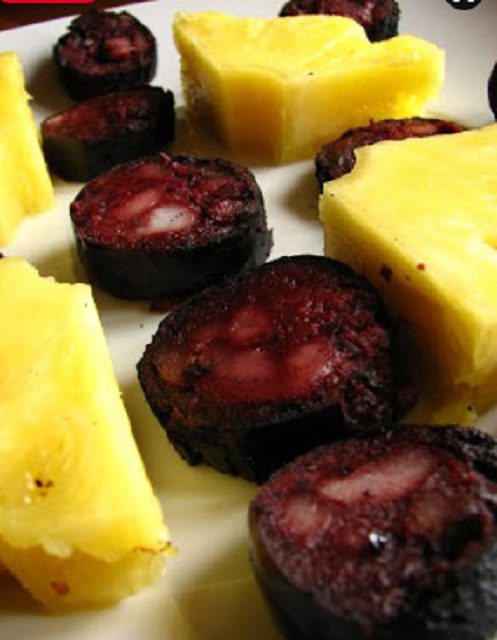 The name suggests it's a dish of pineapple. You can identify that from the image also. In addition to the pineapple cubes, there is a pudding in dark color. Pineapple and morcela pudding-what a combination! Sure, the Portuguese islanders have refined taste.
Surprisingly, Morcela com ananás is a starter served in the restaurants here and also in all other Zores group of islands.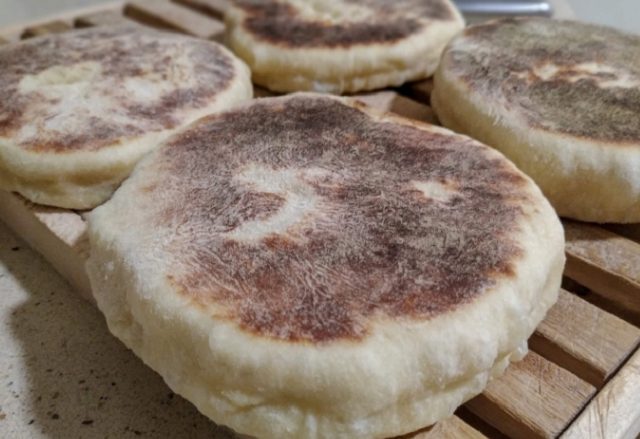 Is that bread or sweet muffins? Nonetheless, Bolo lêvedo is one of the local foods of this island.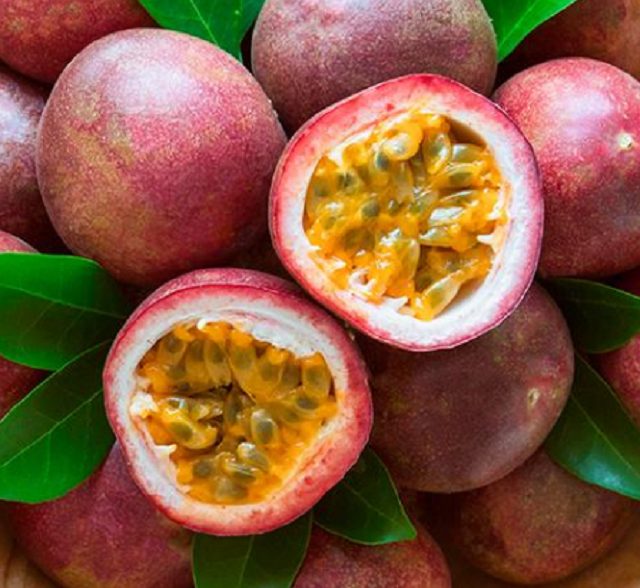 Yes, this a local fruit in the island. Its pulp is said to be succulent.
What to Buy:
Except Morcela com ananás, I would buy the three foods of this island because, Morcela com ananás should be eaten only in restaurants. I mean Morcela com ananás is not portable.
And then, the Pico Island's locally extracted honey called "Mel dos Açores".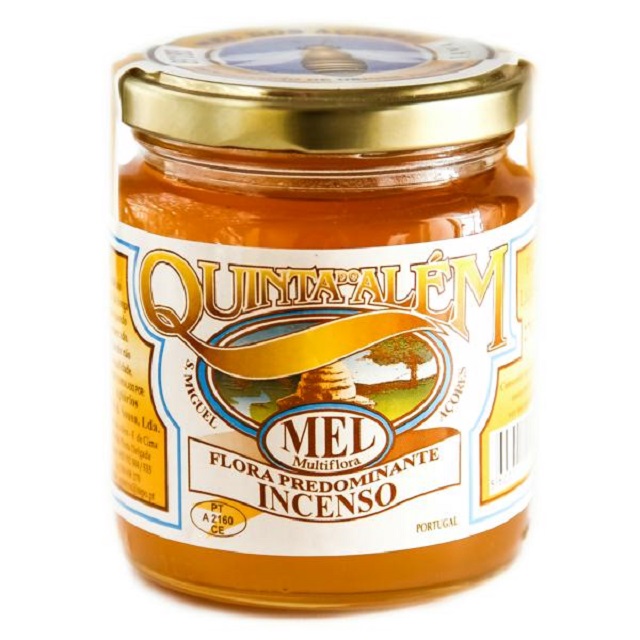 I read beekeeping is popular among the permanent residents of the island and other Azores islands. The local wine can also fill your basket of things bought in here.
What to Do:
I must admit there is not much to do and see. Well. I don't really mind. I would be very happy to wet my feet on this remote island that is located in the North Atlantic Ocean.
Mount Pico is a dormant volcano in the Island. Visiting itself is a big adventure. Trekking the local volcano is a bigger adventure.
Who would not want to taste a few glasses of wine and leaving their feedback? A trip to the local wine museum is one of the things to do in Pico Island. While taking in all the processes of wine brewing, you can also volunteer as a 'wine taster'.
If you are afraid of seeing a whale at close quarters, you can always go to a spot where you can watch those friendly dolphins.
Join a group of like-minded tourists on a tour of nearby islands.
On a note of winding up, just enjoy the weather and food of a remote North Atlantic island and don't look for sightseeing attractions in Pico Island.
Inquire for the island guided tour so that you don't miss out on anything.