Which are the Sweden islands are Tour-Worthy?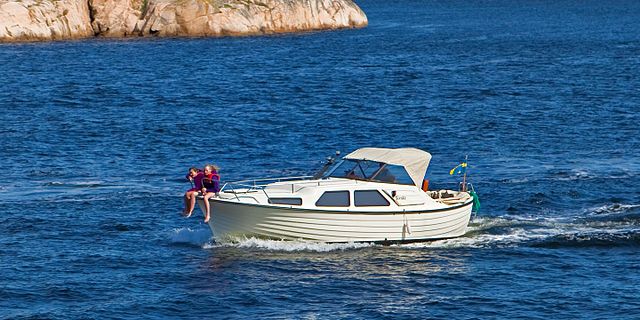 Get to know the tour worthy islands of Scandinavia, more particularly Sweden. In addition, gain insight into how many islands are in Sweden alone and how many Sweden islands are inhabited
The popular concept of Scandinavian countries includes Norway, Sweden, and Denmark. If you add Finland and Iceland also, it would mean Scandinavian Peninsula.
In this blog post, I will tell you which are the islands in Scandinavia, mostly Swedish islands that attract tourists on a large scale and hence are known as 'tour worthy'.
Which Sweden islands are 'not tour worthy'?
The islands that are not worthy of planning a trip include:
Too far away from any major mainland
Uninhabited by humans
Inhabited by dangerous people
Comprising dangerous animals
Unfriendly geographical landscape such as volcanoes, quicksand, earthquake-prone, etc
Let us land on the first island in our list of Sweden islands and other Scandinavian countries.
I have just given an overview of the Swedish Islands that are tourist-friendly and this is certainly not a detailed travel guide to the individual islands of other countries of Scandinavia.
Here is the map of Scandinavia: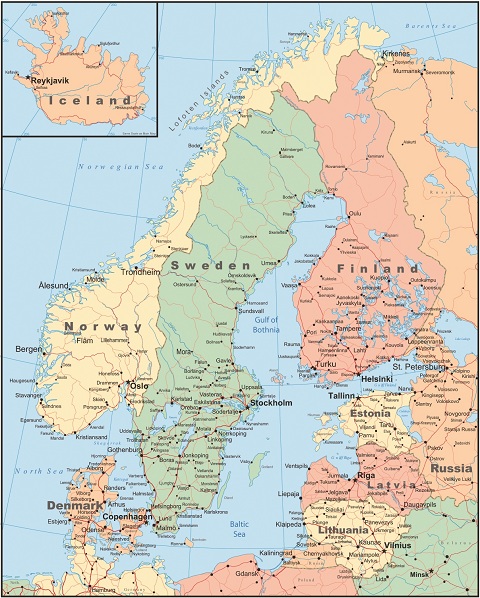 As you can see from the image, the Scandinavia is surrounded by:
Norwegian Sea
Baltic Sea
Gulf of Bothnia
Barents Sea (part of Arctic Ocean)
North Sea
The whopping number of 221,831 islands of Sweden are scattered in these seas and oceans. Out of the 222k islands, only 1000 are inhabited.
Sweden islands: Gotland Islands

Gotland is the largest of Sweden islands and its population is approximately 59,000. The Gotland Island is actually an archipelago comprising the much-visited Fårö islands archipelago. Even the fairly well populated Karlsö Islands are located close to the Gotland Island of Scandinavia.
Gotland Island archipelago is located in Baltic Sea.
Approximately, 2 million tourists go to see the Gotland islands archipelago. Ferries ply between Sweden's mainland and the Gotland and so are several flights.
Do you know that as many as 40 cruise lines run ships and yachts to Visby, the port of call for Gotland Island from various cruise destinations in the Baltic Sea and the Norwegian Sea?
Though it takes only about half an hour to reach Gotland from Stockholm, I would prefer to travel by sea, a three-hour passage in a fast ferry. The sea voyage is anytime exciting and full of life than traveling in a metal cage on the air.
Don't you agree with me?
The main attractions of Gotland Island are the stylishly built Gothic churches. Is Gotland turning into a pilgrim town?
Other sightseeing places in Gotland Island, Sweden:
Kneippbyn Water theme park
Lummelunda Cave-nearly 5 km long karst cave that is naturally formed.
DBW's Botanical Garden-the flora can be almost called endemic as many of the trees and flowers are exclusive to Scandinavian islands.
Hiking in Gotland Island
The landscape and the temperature of Gotland Island off Sweden's mainland are conducive to hiking for long hours. The natural beauty is unmatched by other parts of Europe.
Sweden Islands: Hisingen Islands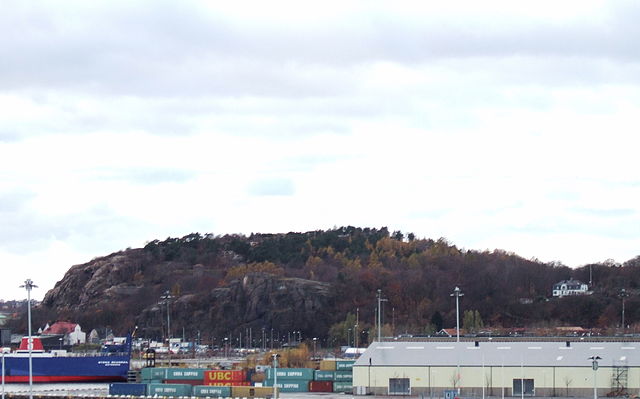 Since it is located very close to Gothenburg, the second biggest city of Sweden, you can say Hisingen Island is a suburb of Gothenburg.
In fact, Gothenburg's second airport is located in this Scandinavian Island.
In addition, Hisingen is connected with Gothenburg by a bridge! You need not fly or sail into Hisingen Island but drive in straightaway from Gothenburg city!
Five Scandinavian Islands located of Sweden are considered as big and they are:
Gotland
Öland
Södertörn
Orust
Hisingen
The last-placed Hisingen Island is the fifth largest island area wise but population wise, it is the biggest. Nearly 125000 people live in Hisingen Island.
Reaching Hisingen Island, Sweden
The Hisingen Island can be reached by a road through three main bridges from Gothenburg City, Sweden.
Sweden islands: Orust Islands

We all know Sweden is unpleasantly chilly throughout the year. To escape the cold weather, the natives of Sweden and other Scandinavian countries escape to nearby islands that promise longer duration of sunshine.
Orust Island is drenched in glorious sunshine most of the year and thus attracts tourists perennially.
As the third largest Sweden islands, Orust area of 350 sq.km is occupied by as many as 15,000 people.
Inform that to an Indian or a Chinese, they would exclaim "only?".
Orust Island has three islets too as its companion but I believe they are uninhabited.
Sweden islands: Brännö Islands

Brännö is an island that is part of Gothenburg archipelago. With great beaches and lots of agriculture going on, it attracts tourist from other Swedish Islands and the cities of Sweden. There are only about 1000 people live on this island.
Brännö Island is known to conduct dance festivals during summer.
Note: There are no motored vehicles here. Bicycles are the only mode of transport in Brännö Island, Sweden.
By simply walking on a bridge, you can cross over to a nearby island called Galterö.
Attraction in Brännö Island involves bird watching and kayaking. If a sea is conducive to kayaking, then, you can also indulge in snorkeling.
Brännö Island is known to be friendly for swimmers. There is even a short cliff from where the tourists dive into the sea.
Brännö Island is very peaceful. There is a seaside restaurant that caters to the needs of locals and tourists.
You can really spend a relaxed forenoon, soaking in the sun and enjoy the cool sea breeze.
Sandön Island, Sweden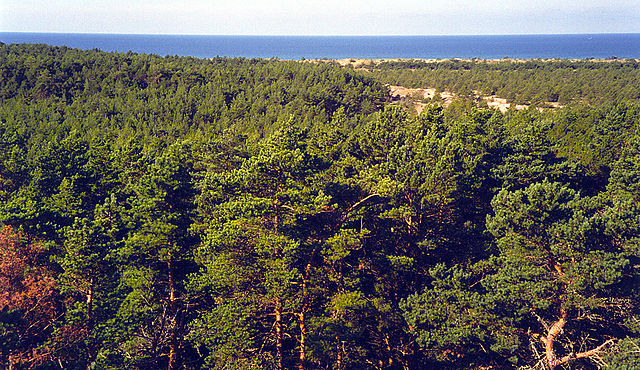 It looks as if there is no sign of life anywhere on this Swedish Island. Yes, I gather Sandön Island is an uninhabited island. If you love to spend a few hours in total isolation, this deserted island is all yours.
It is not located far off from Stockholm making it convenient for city dwellers to quickly reach the island and spend at least half a day.
They take a packed lunch with them and of course drinking water.
Tourists from other Sweden islands leisurely take a swim in the Baltic Sea. In variably, the grey Seals alone will give them some company.
The flora comprises of pine trees mainly that have big burrows on their base dug by hares.
If you are an energetic walker, you can go across the island and reach its other shore in about an hour or so as the distance is only 9 km between the two shores of Sandön Island.
Though it is an uninhabited island, it is a National Park of Sweden. I wonder how it got that status and on what merits since even the flora and fauna in Sandön Island are nothing big to attract tourists.
May be during summer, you can spot a few migratory sea-birds there such as Albatross and Seagulls.
Sweden islands: Styrso Islands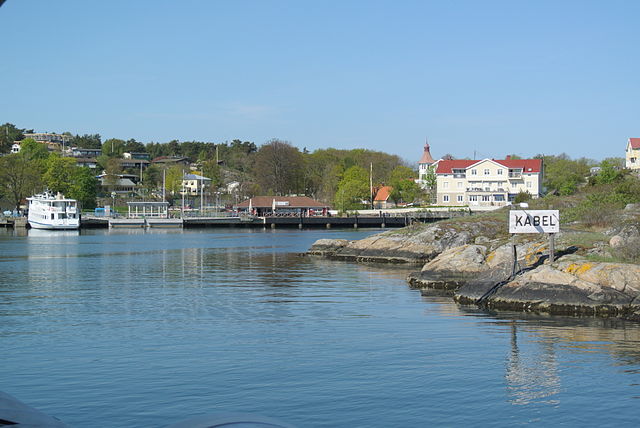 Around 1300 inhabitants of Styrso Island welcome visitors gleefully. They have even set up a few eateries to serve snacks and tea.
Other than the hospitality of the local residents, there is nothing much to do in this island of Sweden. Hikers find the wooded area much to their pleasure as a brisk walk through the woods induces an urge to plunge into the sea.
After a relaxing sunbath, they grab whatever they could find in the restaurants (the status of calling them as restaurants is an honor for them) and return to Gothenburg or Stockholm.
Styrsö is also connected by road with another enchanting Swedish island called Donsö.
In spite of this road connection, there are no cars in both of these Sweden islands. You have to use the cute-looking golf cart to move around.
Very smart-eh?
Reaching Styrsö is rather hassles free because it has three active docks that are named as:
In about 60 minutes, you can reach any one of the three ports of Styrso Island from Gothenburg.
Life in this small Swedish Island is peaceful and the time stands still for the locals as well as the tourists. For this very reason, true holidaymakers visit this serene island and enjoy fresh air, freshly cooked seafood and a pint of beer to swallow the food.
Sweden islands: Marstrand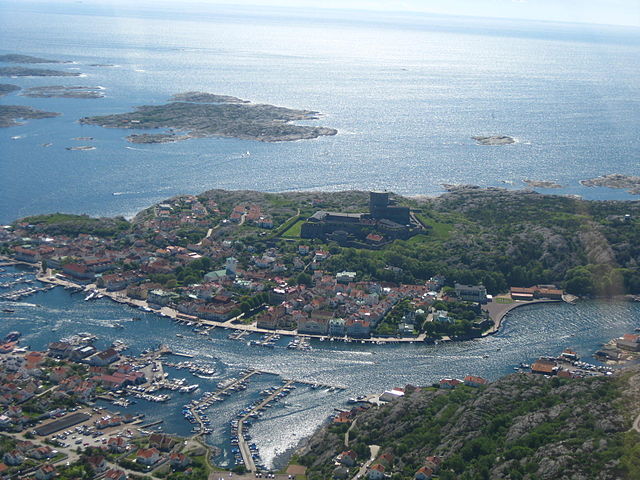 Ah, the aerial view! Any small island that can be fully captured from a plane looks breathtaking. The small piece of a landmass that is covered by the blue sea on all its four sides, the tropical flora and the sound waves attract anyone that wish to be with the nature for a few hours if not for a weekend.
Marstrand is reached in an hour and a half by ferry from Gothenburg city of Sweden.
It takes just a few minutes to see a historical fortress called "Carlsten Fortress". Afterward, you just roam around the island, lazily shopping for the local goods and canned seafood.
If you like the lifestyle of this Swedish Island, you can opt to stay for a night or two in one of the three hotels that have built-in restaurants too.
Summary:
After doing a long research on the Sweden islands, I came to conclude that they certainly lack the tour-worthy places to see and adventure activities to indulge in.
However, if you are a passionate island lover and the smell of sea and fish intoxicate you, these Swedish Islands are worthy of making a round trip.