Travel Guide to Mount Etna, the Most Active Volcano in the World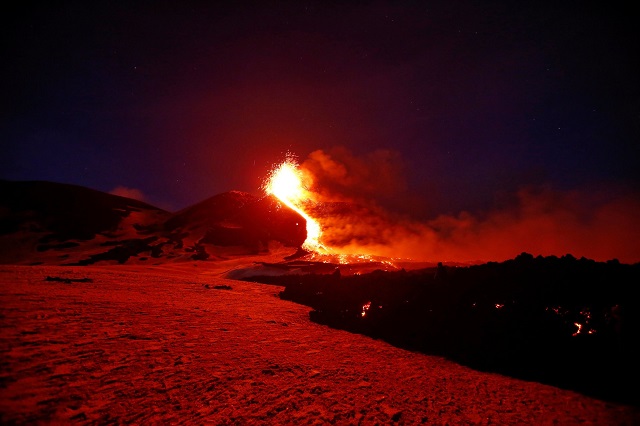 Let us visit Mount Etna, Sicily, the world's most active volcano since centuries. Sicily is a very big island in the Mediterranean Sea.
Volcanoes are not mysteries anymore; we all know what causes an eruption. Nevertheless, the force of nature when a volcano erupts to spew molten lava certainly intimidates. The damage volcanoes cause to the ecology and human life is permanent.
Still, volcanoes attract us, not during eruption but when the eruption ceases and they become dormant. Geologists, students, and curious tourists like to go up to the crater and peer down at the gaping, smoking earth with sheer awe.
Which country has the most volcanoes in the world?
Indonesia comes to our mind immediately as the country with the most number of volcanoes but we are wrong. The United States has 173 volcanoes; Indonesia has only 139. However, Indonesia being much smaller when compared to the U.S., you can still vote for Indonesia as the "land of volcanoes".
Mount Etna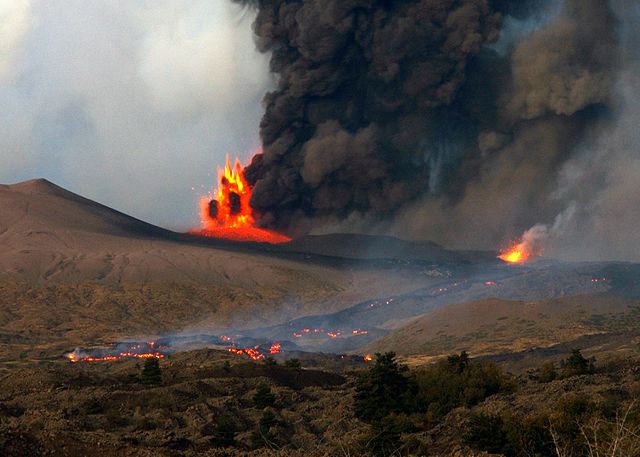 Mount Etna is the most popular volcano on the earth though it is only the second largest active volcano.
Mount Etna is located on the east coast of Sicily, Italy. Folks! Mount Etna is still active and that's why it is the most visited and filmed volcano in the world. It has been active for several centuries and is voted as the most active volcano in the world.
The crater of Mount Etna is situated at an elevation of approximately 11,000 feet.
How to reach Mount Etna?
Your first goal is to reach Catania by plane from your point of departure.
A bus ride will take you to the base of Mount Etna from Catania in Sicily in about 2 hours. The bus will terminate at Refugio Sapienza, Etna at a height of around 6000 feet.
Alternatively, you can hire a private tour organizer who will take you to Refugio Sapienza in a comfortable air-conditioned car. This private tour to see the volcanic Mount Etna is a wonderful opportunity because you will be accompanied by a well-informed guide who will fill you with fascinating facts and stories of Mount Etna such as: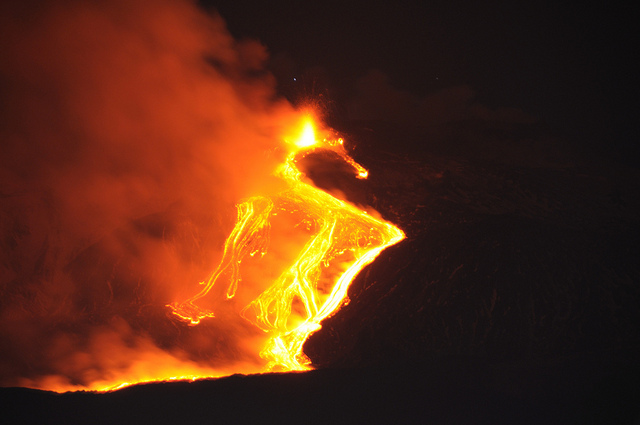 On the way to the cable car station at Refugio Sapienza, the guide will point out the honey farm and the Cyclops cave. As per the legends, it was at the Cyclops where Ulysses was confined by Polypheme.
I hope you know what is meant by "Cyclops". In Roman mythology, a Cyclops is a giant man with an eye on his forehead.
Once you reach the final halt, before you either take the cable car or trek all the way to the top of Mount Etna, your guide will take you to Silvestri Craters.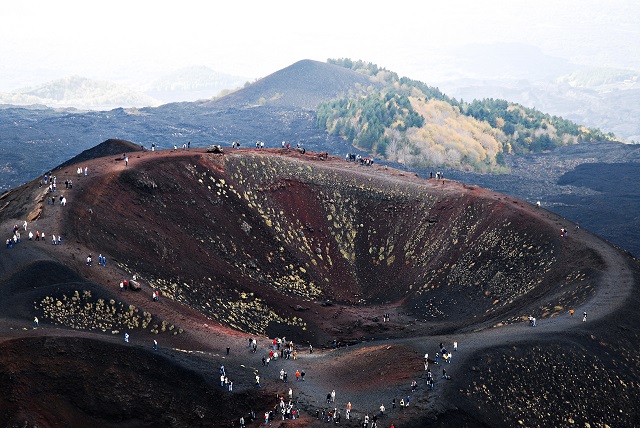 The view from this place will be spellbinding.
For an authentic 'Sicilan lunch', the private tour guide will take you to the best local eatery where you can also taste the delicious red and white Sicilian wines.
From Refugio Sapienza, you can take a cable car ride and it will stop at a place that is 1500 feet below the summit of Mount Etna. It will be roughly a 2 km hike to the crater in unfriendly climbing conditions.
Eating during your trip to Mount Etna Volcano.
Oh, you need not sweat. There are plenty of eateries available at Refugio Sapienza but not beyond that. However, you may not need anything to eat from that point because you will ride up the volcano in a cable car and return to the cable car starting point almost immediately. However, if you are planning to hike the last 2 km to have a look down at the crater, you have to pack some snacks at Refugio Sapienza. Oh, yes, do not forget to carry water apart from usual mountaineering gears such as walking boots, gloves, and sunglass.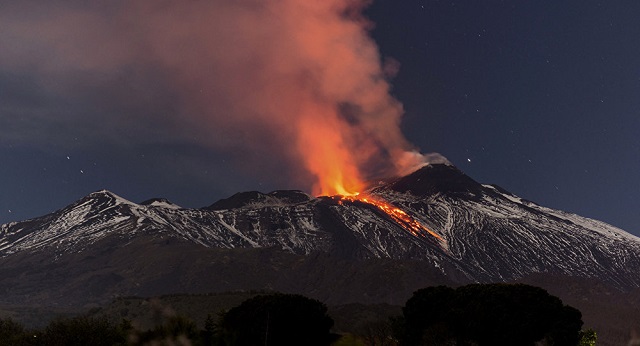 Souvenir buying During Mount Etna Visit
Naturally, you will want to share your Mount Etna travel experience in social media and for that, you need some proof apart from taking photos. You will find shops that sell lava souvenirs such as lava rocks and sand. You will feel as if you have collected samples from the moon's surface.
I read that you can also buy pure honey collected from the beehives on the nearby hills. I hope the honey will not smell of burnt sand.
All these things can be bought at Refugio Sapienza, Catania, Sicily.
Staying options in Catania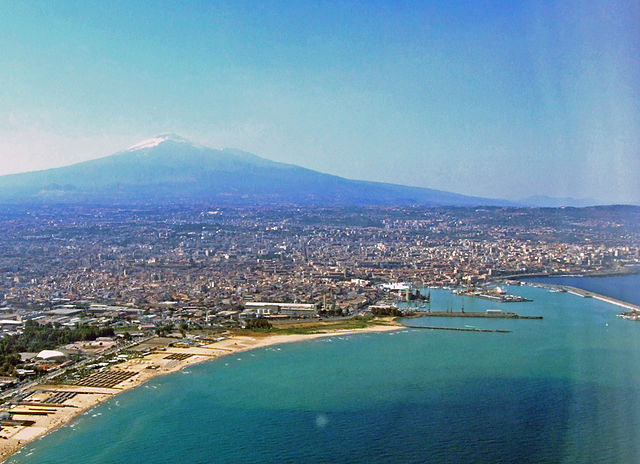 Catania is a fairly big city on the Ionian Sea, the east coast of Sicily. It's nearest big city is Messina which is 86 km away. Further down, there is Palermo, a very well-known city that is about 160 km away.
You have to stay in Catania overnight because you need a minimum of six hours to enjoy your memorable trip to Mount Etna, the most active and popular volcano in the world.
There is no dearth of hotels and lodges in Catania, Sicily. Since it is the gateway to Mount Etna, there are about 1000 hotels to stay in Catania. Such a large number of hotels in Catania mean there is one for every budget. The best hotels are located in the proximity of Ursino Castle, Minoriti Palace, and Benedictine Monastery of St. Nicholas Arena. This is one of the largest monasteries and also a UNESCO World Heritage site.
As it is a popular tourist destination, you can find hotels in all ranges nearby.
Sicilian Cuisine
Naturally, you will find more of Italian food in Sicily but there is also a mixture of other cuisines that include Greek, French, and Spanish. The conspicuous absence is the Chine cuisine.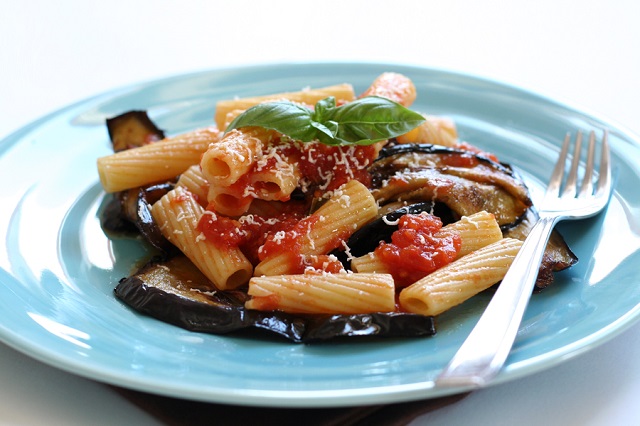 If you ever go to any part of Sicily, do not forget to taste authentic Sicilian dishes that include:
Arancini – Rice balls rolled on a field of breadcrumbs.
Likëngë – this looks like an Asian dish as the pork sausages are garnished with fennel seeds
Panelle – Sicilian fritters must have been imported from India.
I hope you have found this travel guide to Mount Etna, the most active volcano ever, useful.