A Brief Guide to Islands of Denmark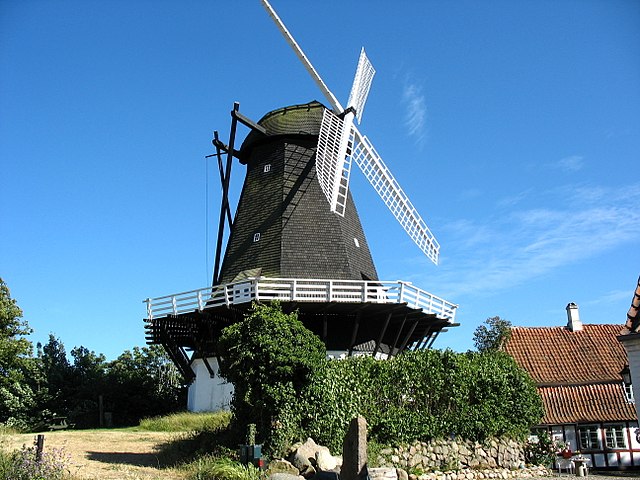 Through this blog post, get to know about 10 inhabited islands of Denmark that are tour-worthy. I will just give brief information about the islands of Denmark that are on the tourists' radar, main attractions to see In the Danish Islands.
Overview of Islands of Denmark
I believe only the Europeans are aware of islands of Denmark and only they frequently visit the inhabited islands of Denmark.
There are about 400+ islands of Denmark. This excludes Greenland, the world's single largest island that belongs to Denmark and Norway.
Out of the 400+ plus islands of Denmark, just 70 islands are inhabited. In this blog post, I will cover just 10 islands that are the most visited by European tourists.
The Danish Islands are known for quiet beaches with great water for swimming. The islands of Denmark are easily accessible by medium-sized boats.
1. Bornholm Island, Denmark
Ah, the image reminds of Amalfi Coast of Italy. The brightly painted houses that dot the coastline and the mountainous backdrop are inviting to spend a weekend in Bornholm Island. However, I am afraid there are not many attractions to see for two days but if you want a quiet weekend in a European island, you can count on Bornholm located in the Baltic Sea.
Sweden's south coast is closer to Bornholm Island than Denmark's Copenhagen which is 30 flying minutes away.
The climate is mild and tourist friendly. This means, you will neither feel it is hot nor you have to wear any heavy coats if you visit during summer months.
Main attractions of Bornholm Island, Denmark
Ruins of Hammershus castle on a cliff facing the sea
Bornholm Art Museum
Rønne, a coastal town
Dueodde Beach
Eat Bornholm's exclusive food "Smoked Herring"
Visit one or more 'round churches'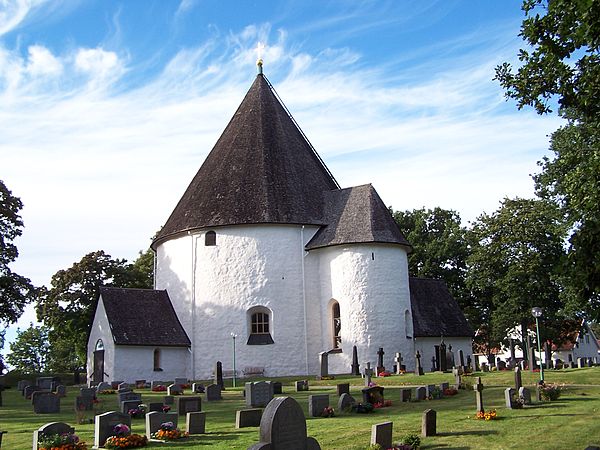 I guess you have seen the pictures of Nordic churches.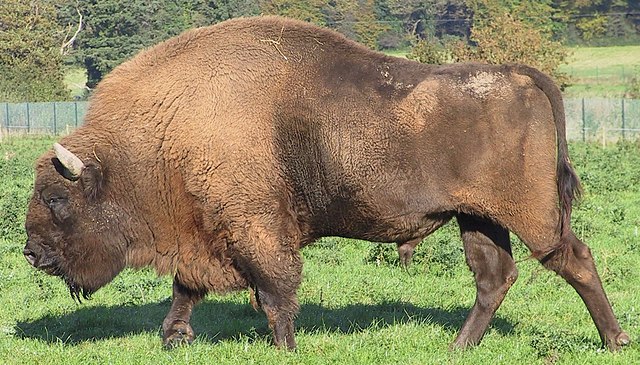 Hammeren promontory is a scenic place where you can sit for hours watching waves crashing on to the granite walls.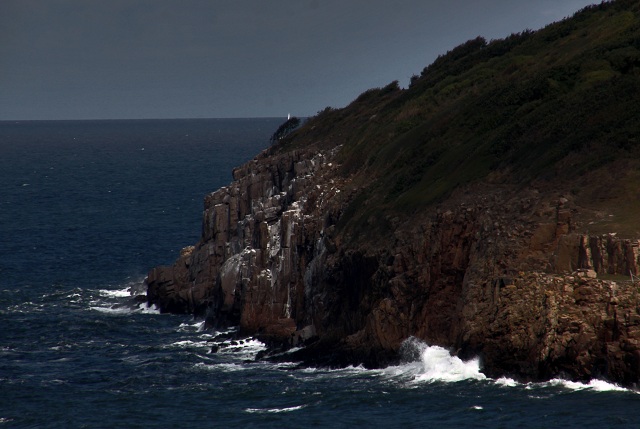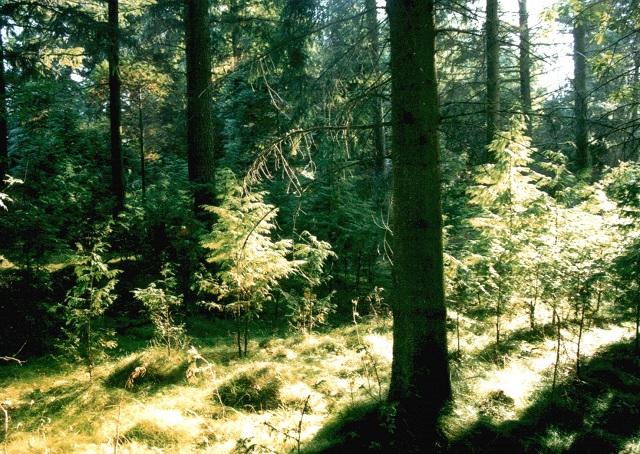 Ekkodalen Valley
Døndalen Valley
Windmills
Echo Valley
Lilleborg, Little Castle
2. Pea Islands of Denmark
It is a small archipelago of several islands that are located just 20 km from Bornholm island. Officially it carries the name of Ertholmene. Of the several small islands and islets, the main island is called Christiansø.
The Christiansø island comprises just 96 acres that are occupied by about only 80 people. There is nothing much to see but for a few fortresses but it will give you a thrill riding on a boat to one of these Pea Islands. After all, island hopping gives you immense pleasure-right?
3. Frederiksø Island, Denmark
It is located close to Christiansø Island, Denmark. Since you have set your feet in this islet, why not take time off to see Lille Tarn Museum.
4. Græsholm Island, Denmark
I believe there is also a bird sanctuary nearby. This is a much smaller island of Pea Islands.
5. Funen Island, Denmark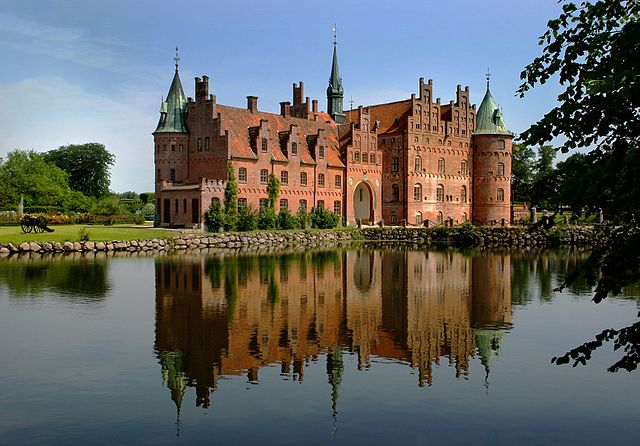 Interestingly, Funen Island is fairly large comprising nearly 3200 sq.km. It is connected by road and rail to the largest of Danish islands called Zealand by Great Belt Bridge.
Yes! You read it right! There is a rail link too between the two islands. You can reach Funen Island by train from Copenhagen City, the capital of Denmark.
Another interesting attraction of Funen Island is its road connection with Jutland which is actually Denmark's mainland.
Funen is also known as Fyn and is known to have lots of green spaces with orchards and gardens.
What to see on Funen Island, Denmark?
Castles and palaces that belong to the Renaissance era.
Serene beaches
St. Canute's Cathedral
Peaceful rural life
Dalum Church
Brandts Museum
6. Zealand Islands of Denmark
Zealand is an island of Denmark is very large in area occupying a little over 7000 sq.km. Even Copenhagen, the capital of Denmark is part of this Danish Island.
As usual, the beaches of any Danish Island are nearly isolated wearing pure white sand. In between the Denmark Islands, there are fjords too, the most beautiful natural attractions of Scandinavia.
Like most of the European islands, the islands of Denmark also are surrounded by mountains with cliffs offering a breathtaking view of the Baltic Sea.
Zealand's road connection with other Islands of Denmark:
Zealand is connected to Funen Island by the Great Belt Fixed Link.
The same link connects the Zealand Island to two other islands namely Lolland and Falster.
Another island called Amager is connected with Zealand. In fact, there are more than two connecting bridges.
Even the Scandinavian country Sweden is connected with Zealand Island though not directly but through other interlinking islands of Denmark.
I read a tunnel also acts as a connection between Zealand Island and other islets.
The major attraction of Zealand Island is the Great Belt Fixed Link.
Driving through the bridge that is connecting many Danish Islands is scenic and exciting.
7. Fanø Island, Denmark
Fanø is a Danish island located in the North Sea. It is part of the Danish Wadden Sea Islands. Since some migratory wildlife that includes seals and terns like this Danish Island, slowly, a  sea preserve was developed and is named the Wadden Sea National Park. Over the years, it earned the UNESCO Nature World Heritage badge.
Another unique feature of Fanø Island is the 'Amber' that is found on this place and hence carries a name "Amber Island".
Danish people who love the laid back rural life often visit two villages on this island. They are Nordby and Sønderho and both are very beautiful and picturesque.
8. Ærø Island, Denmark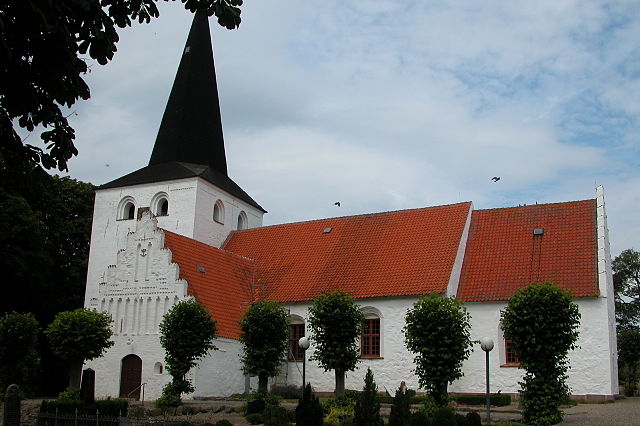 A very beautiful and peaceful island of Denmark, it is situated in the Baltic Sea.
9. Læsø Island, Denmark
This large island is located in the North Sea's Kattegat Sea. The mainland of Denmark is only 20 km away.
10. Anholt Island, Denmark
Another Kattegat Sea island that is somewhat closer to Sweden.  The landscape is diverse that includes a desert and a forest too. The wildlife of Anholt Island features spotted seals.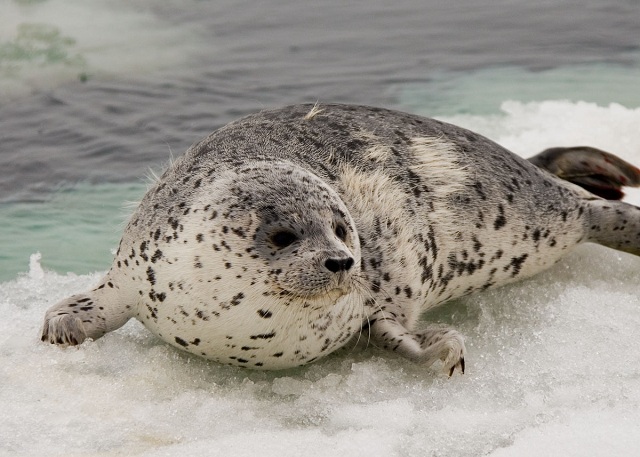 This Denmark Island is a car-free island.
Conclusion:
The lack of lots of natural attractions, exotic wildlife, and luxurious resorts imply the Islands of Denmark are not a great crowd puller.