The Breathtaking Canadian Islands You Must Visit At Least Once
You must be wondering why I used the word, worthy of visiting' the islands of Canada. You must know that there are a whopping 30,000 islands are in Canada! Surely, there is no way of even listing how many of the Canadian Islands are uninhabited and that leaves the islands in Canada that are inhabited which can be less than 5%. This is only a rough estimate as there is no official figure of the number of uninhabited islands in Canada.
Even the figure 30,000 islands that are lying on the Canadian East coast of Georgian Bay is also an approximate figure. So, we will look at only about 10 to 15 islands of Canada that attract a large number of tourists and we will also join them.
We all know Canada itself is a large country comprising an area of about 10 million sq.km! Its largest island, the Baffin Island occupies an area of over 500,000 sq.km.We all know Canada itself is a large country comprising an area of about 10 million sq.km! Its largest island, the Baffin Island occupies an area of over 500,000 sq.km. There are also urban islands on the confluence of rivers, such as the Island of Montreal, that are as beautiful to check out as recommended by the local car rental agency Globe Car & Truck Rental.
The Canadian Islands are classified into several archipelagos and regions based on their geographical placement. Let us not bother about those details and leave them to Geography students.
We will just focus on the Canadian Islands that are rated as excellent vacation spots.
The best of Canadian Islands that are worthy of visiting:
Flowerpot Island, Canada
This is one of a very small Canadian Islands that is located on the Georgian Bay. It is officially a part of Ontario Province which is home to the Canadian Capital Ottawa.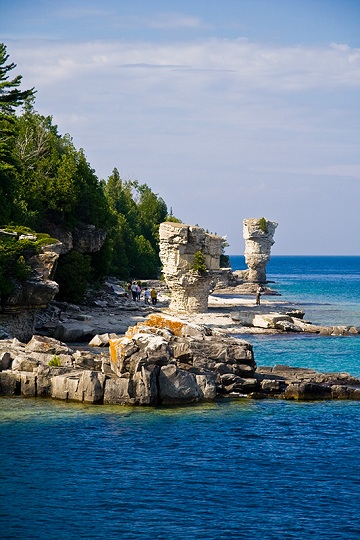 The flower pot resembling rock structures are the reason for the name of this Canadian Island. The rocks must have been eroded for years to create the flowerpot pillars. I am sure, they will disappear too one day.
You can easily walk across this small island in about 15 minutes! Let us this tiny Canadian Island's measurements. The length is only 2.1 km and the width is just 1.5 km.
Tourists, especially the scuba divers are eager to visit this island in Canada to see the shipwrecks on the seabed that are protected by the Fathom Five National Marine Park.
If you are afraid of entering the water, you can join other people on a glass-bottomed boat and ride to see what is lying under the water.
A nearby added attraction is Bruce Peninsular National Park. People spend time here hiking the scenic trails, spotting wildlife that includes the black bear, and patiently waiting to see the Sun dip into or rise from the ocean.
Ferries take passengers from the Bruce Peninsula to Flowerpot Island. The fast ferries deposits their passenger in about 25 minutes covering a distance only 18 km.
Haida Islands, Canada
I tried one good image or a video showing the Haida Tribe, the original inhabitants of this Canadian archipelago comprising about 150+ Canadian Islands but could not succeed in my research.
They are the main reason for the tourists to show interest in visiting the Haida archipelago. The Haida people are also called Haida Indians.
One of the Canadian Provinces is British Columbia, home to a high number of tourist attractions. The Haida Gwaii is part of the British Columbia province of Canada. The Canadian Islands namely Haida Islands are located on the mighty Pacific Ocean.
You can go to this fantastic archipelago only by flights and the flying duration is two hours from Vancouver. Alternatively, if you have all the time in the world, book a seat on a ferry that leaves the Prince Rupert port in British Columbia and enjoy a relaxing 8-hour voyage to reach the Haida Gwaii.
Tourists can also go on an island hopping spree to set their feet in:
Moresby Island
Anthony Island
Kunghit Island.
Burnaby Island
Alder Island
 The other tourist interests in Haida Islands include:
Haanas National Park Reserve
Haida Heritage Site
Rainforests
Naikoon Provincial Park
The Strait of Georgia divides Vancouver Island and British Columbia. The Gulf Islands archipelago lies in the Strait of Georgia.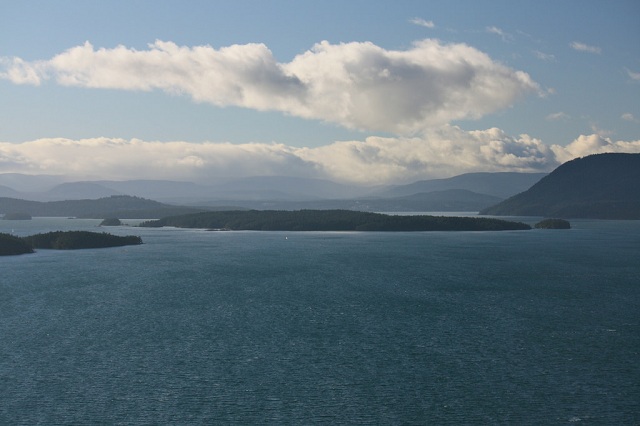 What you will see in these Canadian Islands are untouched natural beauty with peace and serenity surrounding the archipelago.
The names of some of the Southern Gulf Islands are:
Mayne Island
Galiano Island
Thetis Island
Denman Island
Kuper Island
Salt Spring Island
Saturna Island
Valdes Island
Gabriola Island
Visiting all these islands out of 200 Canadian Islands will be memorable. Since the beaches are deserted, you can pitch up your tent right on the beach and enjoy an exceptionally silent night.
The food here is the freshest and the local wines taste heavenly.
Sable Island
This is probably the only place in the world you will see wild horses. In this Canadian Island, there are hundreds of them eating a special variety of grass that grows here without any human effort.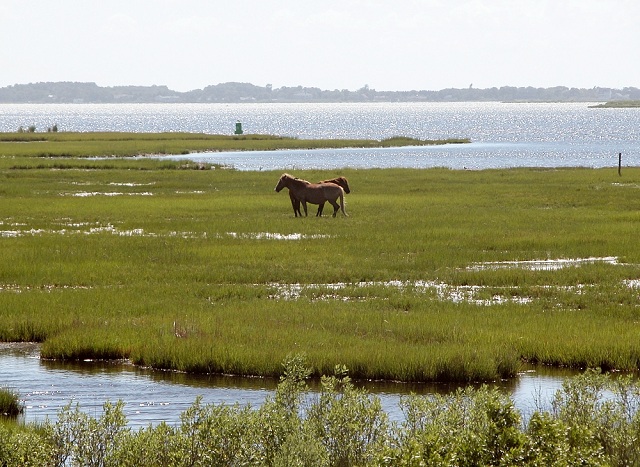 In fact, it is the only green cover in Sable Island. Trees planted with great care refuse to survive. What an ecological balance between plant and animal life.
Sable Island receives only very few visitors mainly because of its remote location. You have to cover a distance of about 300 km from Nova Scotia to reach this Canadian Island.
The researchers in different faculties used to visit Sable Island mainly to evince interest in the feral horses and their survival techniques.
Oh yes, I forgot about the scuba divers who are excited when they see the ocean bottom littered with shipwrecks. The sea off the coast of Sable Island has about 300+ shipwrecks. They met their natural death due to bad weather.
Even now, there is a rescue team stationed on Sable Island.
Apart from the feral horses, other wildlife that can be spotted in Sable Island includes:
Grey Seals
Greenland Sharks
Arctic Tern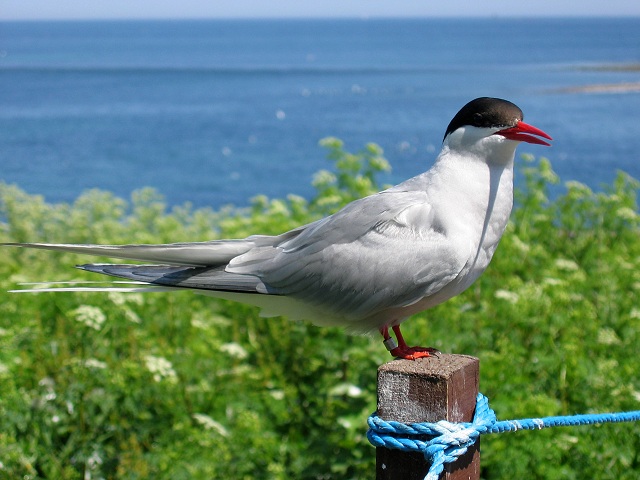 What a beautiful bird. It is a migratory bird that can be seen only when the temperature is warm.
Peele Island, Lake Erie, Ontario
Can you believe an island that is located not on high seas but on a lake is run by a team of officials that include a Mayor, his deputy, and three administrators!
Another incredible fact of Peele Island is that it is actually an archipelago comprising nine small Canadian Islands that include:
Hen Island
Middle Sister Island
Big Chicken Island
Middle Island
Little Chicken Island
East Sister Island
Chick Island
North Harbor Island
All these Canadian Islands are floating on a lake in Canada!
Reaching Peele Island is also easy and hassles free. From the port of Leamington, the ferry ride lasts less than two hours. Since it has a capacity to carry 400 passengers, you can guess the volume of tourist traffic to this Canadian Island.
A refreshing nature walk in Peele Island and a rather relaxed bird watching session are the main activities here.
Some of the birds that you can see in the Peele Islands are:
Prothonotary Warbler
Red-headed Woodpecker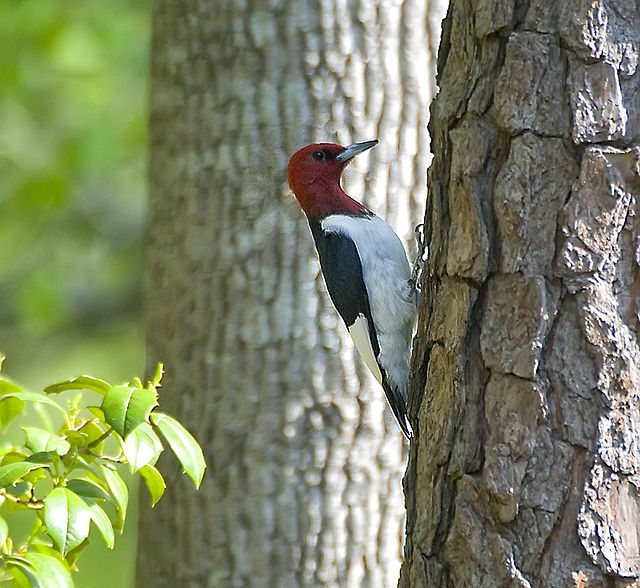 Magdalen Islands, Canada
This aerial view of the Magdalen Island shows you clearly how its cliffs made of just sand have seen erosion for decades.
It is again not a single Canadian Island but an archipelago of 8 islands. The Magdalen Islands are located close to Prince Edward Island that we will visit next.
Nothing special about this island except it is famous for locally available lobsters that are cooked in style here. I trust Canadians from nearby islands and Nova Scotia only visits the Magdalen archipelago.
Kayaking on the sea requires experience. You can see veterans taking their kayak briskly to the Atlantic Ocean.
Kite-surfing water sports facility is offered here and so too windsurfing.
Prince Edward Islands
The Prince Edward Islands are located in the Gulf of St. Lawrence. The nearest gateway to these Canadian Islands is Nova Scotia. It seems Nova Scotia is an ideal starting point to several Canadian Islands.
The striking aspect of the Prince Edward Islands is their bright red sand beaches.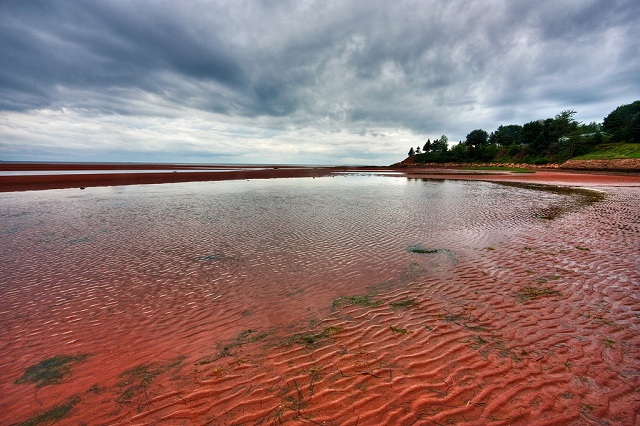 OMG! That's undoubtedly red sand!
Fogo Island, Canada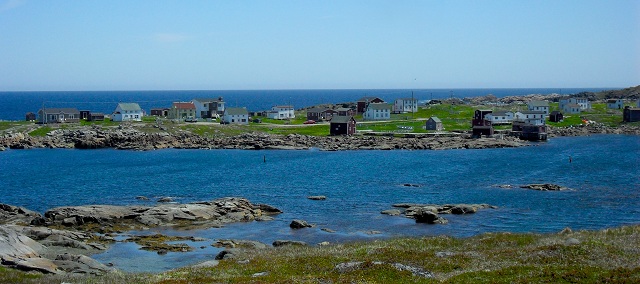 Not a big Canadian Island, the Fogo Island is located on the Atlantic Ocean, about 200+ km from Newfoundland's coast. I am of the opinion that an island that is located about 200 km from the nearest mainland is remote and as such, few visitors go there.
Contrary to other Canadian islands, Fogo Island's cost is rocky and rugged that also offers great viewpoints and diving spots.
Cape Breton Island, Canada
Nova Scotia comes again in my research of the Canadian Islands to visit. The Cape Breton Island is off the coast of Nova Scotia but no way near, boss! The distance between the two points is 360 km!
The major attraction of Cape Breton Island is the presence of several ethnicities of people that attract people like me who find immense pleasure in meeting strange people living in remote islands.
Cape Breton Island is known for a diverse group of people belonging to Acadian and Celtic ethnicities.
See who is living now in Cape Breton Island, Canada:
Scottish
Acadian
Irish
English
Mi'kmaq
Though they are all living on the same island, their culture and food differ which exactly interest me and other similar minded persons in the world.
The only other common tourist interest in Cape Breton Island is several scenic trails that include the 200 odd km of road hiking trail called the 'Cabot Trail'.
Wolfe Island, Canada
It is located near Kingston, Ontario. This is a lake island, mate, on Lake Ontario where the River Lawrence meets the lake. You need to go by a ferry from Kingston and the passage takes approximately 20 minutes. Boat rides on lakes and rivers don't induce seasickness.
Wolfe Island is part of the 'Thousand Islands' archipelago and is also larger than other 1799 islands. Yes, though the name is "Thousand Islands" that is located on Lake Ontario, the actual number of islands in 1800. You can imagine the size of Lake Ontario then which is 64,000 sq.km!
Do you know that in some of the Thousand Islands, only one person lives!
Baffin Island, Canada
I reserved this Canadian Island at the last because it is the single largest of Canadian Island that also attract the maximum number of visitors but again, those are mainly from Canada and some parts of North America.
In spite of its high popularity among all the Canadian Islands, I could not find a proper image of it that can paint a picture of it and thus lure you to visit the island.
The biggest attractions in Baffin Island as far as I am concerned are the very good looking Arctic Hare and Arctic Wolf.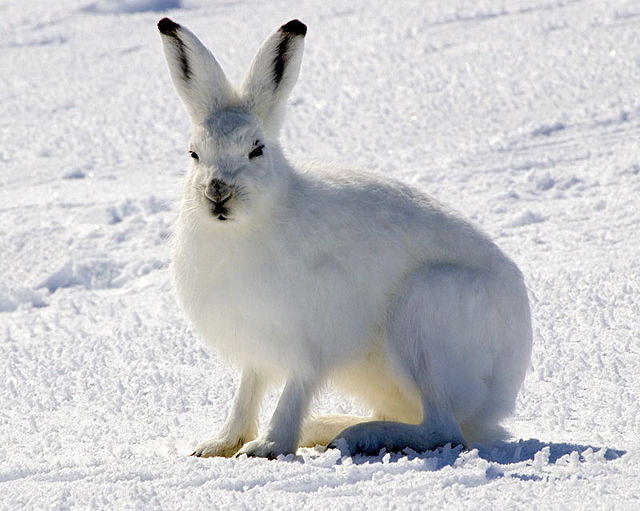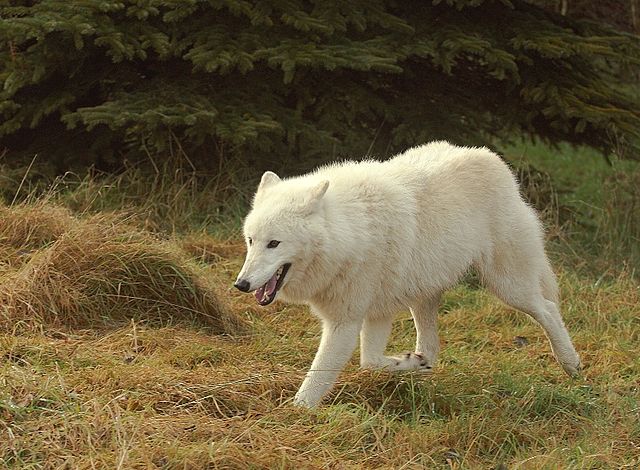 The Barren-ground Caribou that moves in large herds is unique to Baffin Island.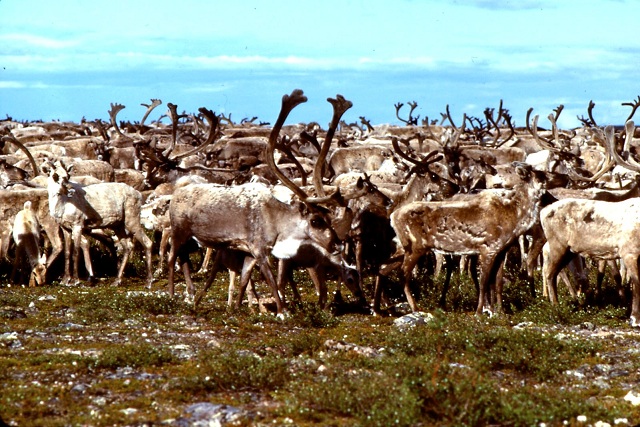 There are several species of Goose such as Snow Goose, Canada Goose, and Brant Goose living in Baffin Island. I think they are migratory birds.
From what I have seen thus far about the Canadian Islands, tourism is not that much high when compared to the African and European Islands.