Have You Seen These 6 Incredibly Beautiful Islands of Africa?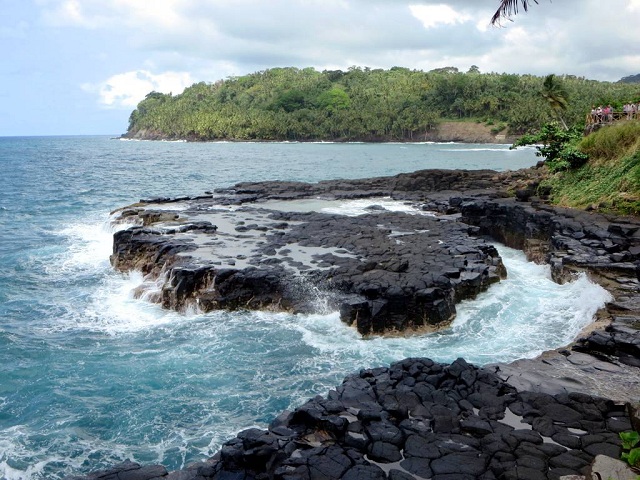 I know you have seen the top 5 Islands of Africa that are:
No island lover who is addicted to visiting the Islands of Africa can make up his mind to visit other excellent island getaways in Europe, Asia, and Polynesia. Islands of Africa are too beautiful and too diverse to point out a couple of reasons for the love of them. They carry the real meaning of 'exotic islands'
The flora and fauna of the Islands of Africa are the prime attractors. In addition, the marine life in this part of the world is unheard of. If only you are a scuba diver, you will go gaga over what you have seen underwater off Africa's East, South, and West coast.
The food in Africa has no match in the world. They are unique and sensational.
Why Islands of Africa attract us?
The culture of Africans
Their colorful dresses and other attires
Africans' beliefs and festivals
Marine Life
Range of water adventure sports
A true traveler is whom that has varied interests while traveling and the top quality is the genuine interest in meeting people in the countries of their visit.
Can any other country beat the African countries in giving utmost satisfaction to the true traveler?
I am sure not.
Here is the list of 6 Incredibly Beautiful
Islands of Africa
1. Mumbo Island, Africa
There is no way one can explain your one or two days of vacation here. It is almost surreal, folks!
Mumbo Island is a lake island in Malawi, a southeast African nation. A small resort run by Kayak Africa exists here amidst the large Lake Malawi National Park and Marine Reserve.
It is amusing to note that the Mumba Island measures just a kilometer in dia.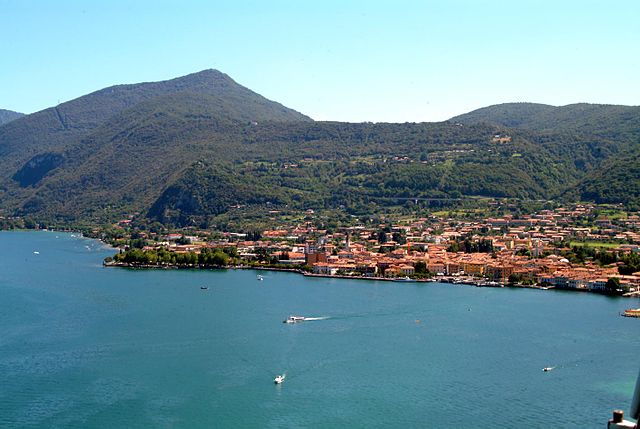 To reach Mumba Island, you must first reach Cape Maclear that is just 10 km away from the Malawi National Park and Marine Reserve.
How about staying in a tent that is pitched up on top of a rock, overlooking the sea below; wouldn't be a lifetime experience.? The tent however basic, is equipped with a shower and an eco-toilet too.
Don't imagine the usual camp tents. In Mumba Island, the tents are the eco-friendly thatched roof huts that come with a deck too for a great view of the forest surrounding the accommodations.
More about Mumbo Island, Africa
From the beach, a long wooden bridge connects Mumba Island with the sea.
There are only 7 tents that can take in 14 people in all. There is dense foliage that hides the tents!
The whole idea of eco-tourism is fully implemented here including solar power.
Mumbo Island is an uninhabited African island and just a resort (Kayak Africa) functions from here that provides the tents and food. The whole setup is created keeping utmost privacy in mind. The Mumbo Island is part of the Lake Malawi National Park.
Enjoy a full hour of swimming. Rest for a few minutes, have a drink or mocktail and again hit the water, this time wearing the snorkeling gear and identify as many rare and colorful marine creatures as possible. The water is very clear for you to have a clear view of the marine life.
Spend half a day at Lake Malawi, a freshwater lake that supports numerous species of fish, most of them are endemic.
Scuba diving facility is available with a certified guide. As I already mentioned, the Islands of Africa are truly exotic places and that means the exotic marine-life too which you can see for yourself if you dive deep.
The 'cichlids' are very colorful fish species.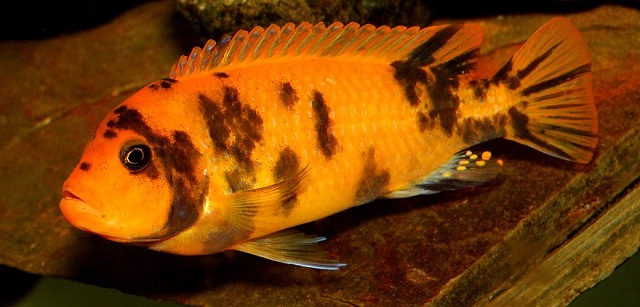 You can see them when you dive a bit deep into the Malawi Lake.
Forest walk will be exciting in Mumba Island. As you hike slowly, you can spot several African birds of myriad colors and strange songs. You will spot several brown and white large birds that are called "African Fish-eagle"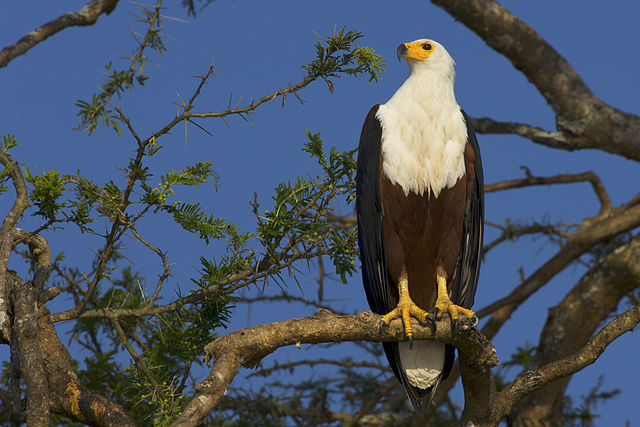 2. St. Helena Island, Africa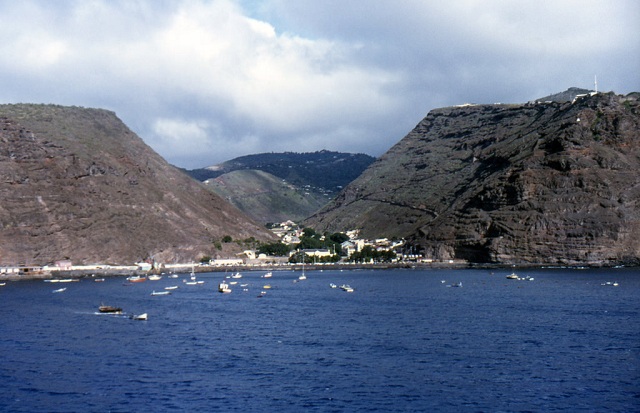 The bald mountains indicate they are volcanic. The African island of St.Helena is located among these volcanic mountains. The island itself is a British Overseas Territory, though it is geographically located in Africa's west coast.
Even looking at the map, St.Helena is too far away from any big African city. Yes, this African island is quite remote, almost halfway between Africa's west coast and South America's east coast.
South America's Rio de Janeiro is somewhere 4000 km to the west of St. Helena.
History of St. Helena Island
Yes, you can recall something important with St. Helena Island. It was here that Napoleon Bonaparte was in exile mainly because of the island's remoteness.
If only Napoleon was an avid bird watcher, he would have spent a very happy time in St. Helena because it is known to house a whopping 400 species of birds that are all endemic! This implies all those 400 exotic bird species would have kept Napoleon busy and happy too.
BirdLife International is taking utmost care in protecting the endemic birds' ecology in St. Helena.
Some of the birds that you can see in St. Helena are: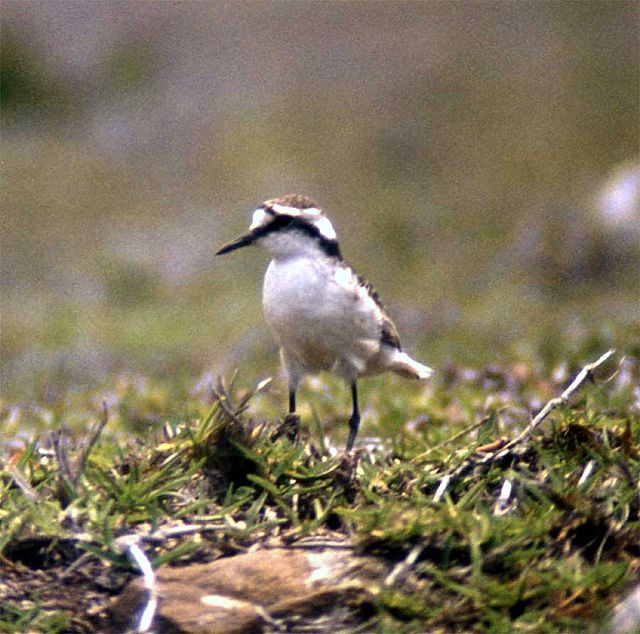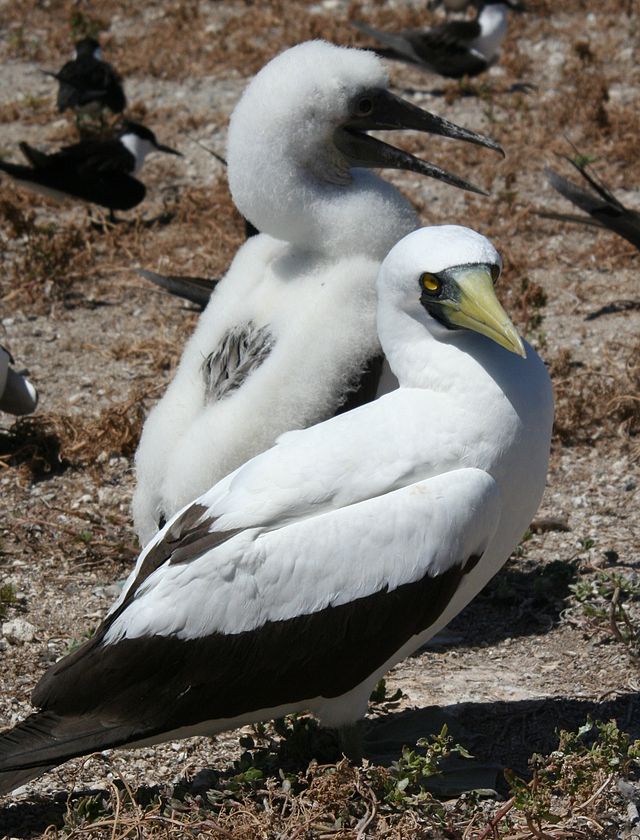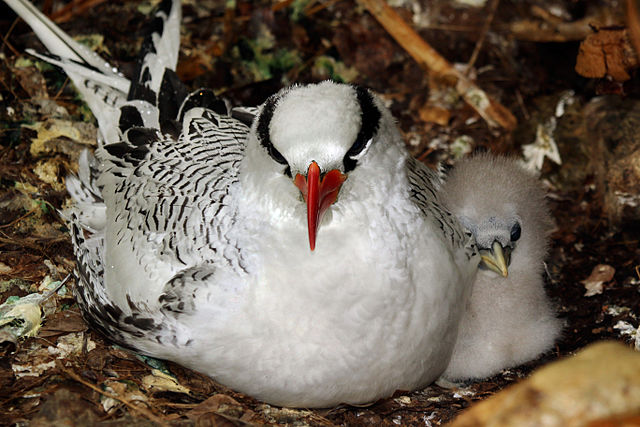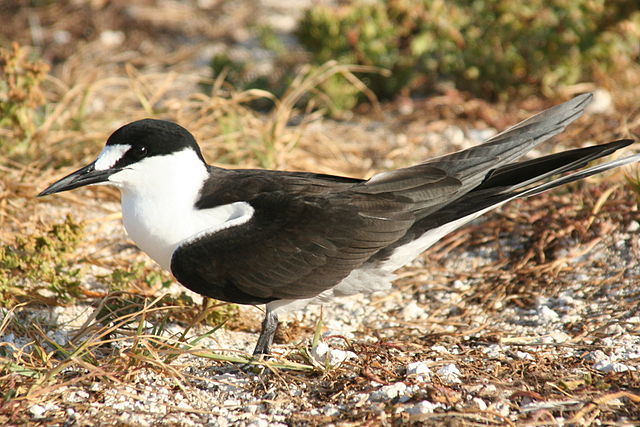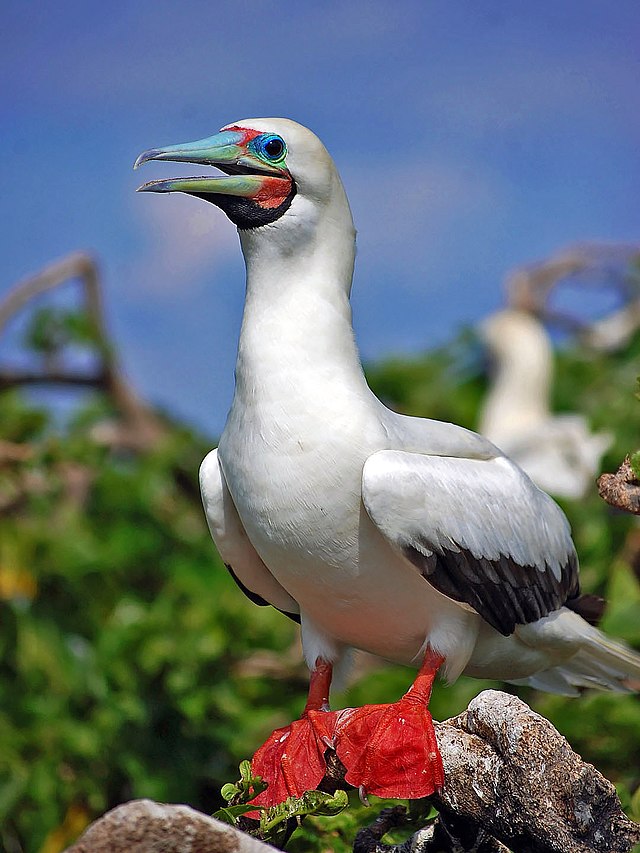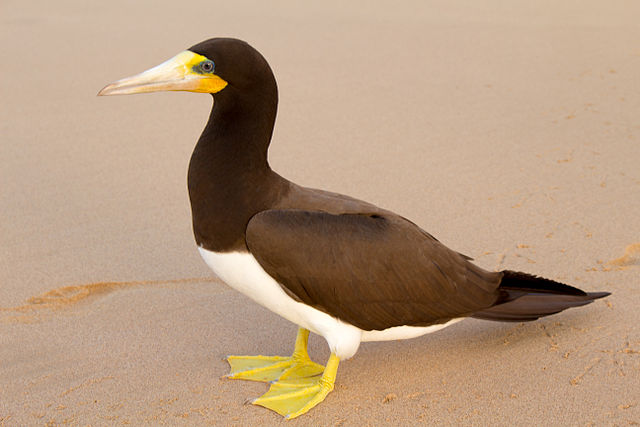 Other wildlife of St.Helena
Giant tortoise
Hawksbill turtles
Devil Rays
If you are not able to spot some of the above wildlife, you travel a short distance to reach other two nearby islands namely Ascension Island and Tristan da Cunha where you will be lucky to spot the missed fauna.
Reaching St. Helena is now made easy. You can fly from South Africa's Johannesburg and reach St. Helena in about 6 hours.
Activities in St. Helena
The first thing your tour guide will ask if you are game to climb Jacob's Ladder.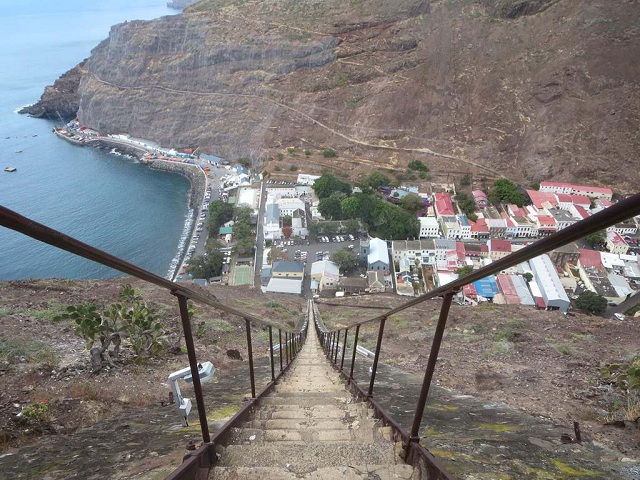 The ladder contains 699 steps and when you reach the top step, you would have climbed a mammoth 900 feet!
Heart-shaped waterfall is one of the wonders in St. Helena. The fall is from nearly 300 feet! That must fall with great force. Totally, a natural waterfall that is alive only when the rain arrives.
Diana's Peak National Park
High Knoll Fort
3. São Tomé Island and Principe, Africa
Actually, when compared to Islands of Africa on its east coast, the Islands of Africa of the west coast is not highly visited with some exceptions.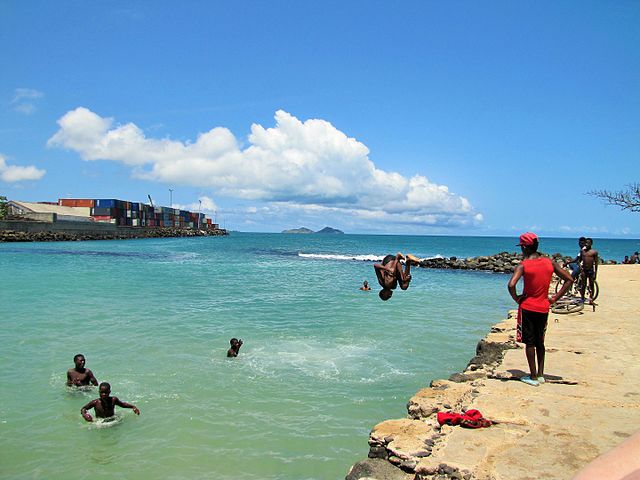 The exact location of São Tomé Island and Principe is on the Gulf of Guinea, which itself is situated off the west coast of Central Africa region.
Though both the islands' names are spelled together, they are nearly 150 km away from each on the Atlantic Ocean.
Though São Tomé Island is rather large and extremely beautiful, but somehow, not many tourists go there. Its pristine beaches that are near deserted are great for unlimited swimming hours and splashing around.
You know Africa is one of the big cultivators of cocoa but strangely, there are not many activities to convert the cocoanuts into chocolates or beverages.
Nonetheless, there is a chocolate factory in São Tomé Island, Africa that the tourists are encouraged to have a look in.
Ever since the Portuguese found these two archipelagos in the 15th-century and started settling here, the residents speak mainly Portuguese in these Islands of Africa.
I guess the fusion of two opposite cultures that of the Portuguese and the African will be interesting to see.
4. Mogundula
This can be compared to a paradise on the Indian Ocean. You must be aware the islands off Africa's east coast are more beautiful and fresh than their western counterpart.
Quirimbas Archipelago comprises 32 Islands of Africa and islets and one of the islands is the strikingly beautiful Mogundula Island, located close to Mozambique.
It is too small an island to have anyone living in thus there are no buildings either. It occupies just 79 acres.
You are lured to visit this uninhabited African island staying in Mozambique. You can see lovely coral reefs that are perennial attractions. The friendly dolphins happily live by without any danger of human poaching;  so too the whales and the dugongs.
You can also go to other Islands of Africa in the Quirimbas archipelago that include:
Matemo
Medjumbe
Vamizi
Ibo
All these Islands of Africa are sparsely populated. Don't expect the modern day wi-fi and other essential evils like television. But, enjoy nature at its supreme best that is blissfully exists solely for us.
Even if you stay for just an hour in any one of these Islands of Africa, you will feel as if you are totally in another world that is hitherto unknown to you.
5. Mohéli Island, Africa
This tiny African island is part of the Comoros archipelago that is located on Africa's southeast coast. This is one more African island that is strikingly beautiful but at the same time thinly populated.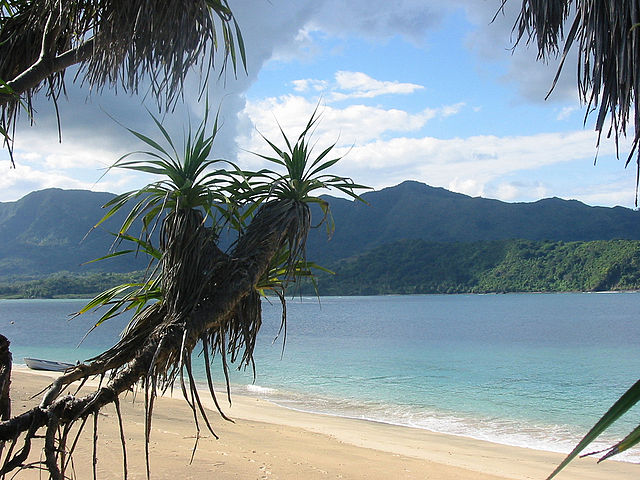 The islands' beaches and its surroundings are almost untouched by humans and as such are untamed and wild.
Consequently, even the turtles seemed to be moving fast and undisturbed on the beach and towards the Indian Ocean.
Mohéli Marine Park takes the responsibility of protecting the sea turtles, whales, and dolphins.
6. Lamu Island
This African island is well known for its Swahili settlements that continue to attract historians, anthropologists, and casual tourists. The Lamu archipelago is located off the Kenya coast on Africa's east coast.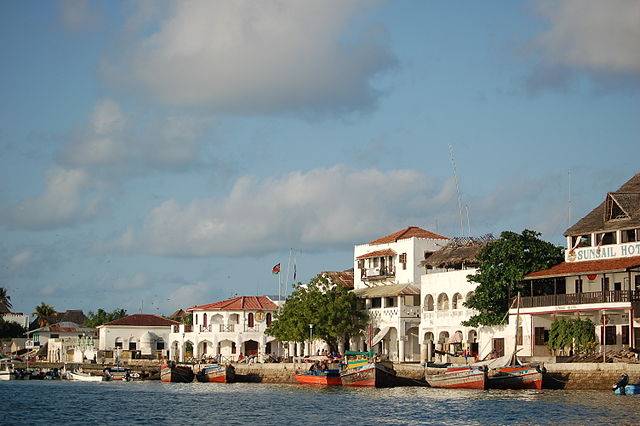 Lamu Island lacks of every modern amenity; there no proper roads but only walking trails. Once in a way, you should visit such out-of-the-world places just for the fun of it.
Are you surprised to know there are absolutely no cars or bikes whatsoever on Lamu Island? Then, how do the permanent residents move about?
They either walk or let their donkeys walk, carrying their owners on their back.
It's such a world in the year 2019! Amazing Africa and the exotic Islands of Africa.