Zanzibar Island- 11 Unforgettable Things to Do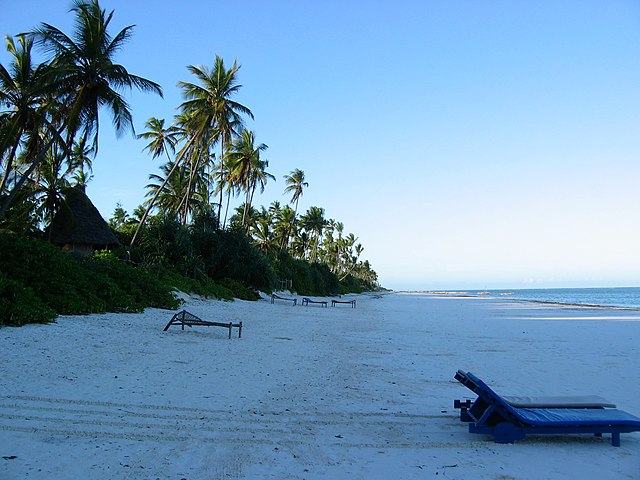 Overview of Zanzibar Island.
Did you spot Zanzibar Island on the map? It is located north of Dar es Salaam, the largest city of Tanzania. As a matter of fact, Dar es Salaam was its former capital. The present capital of Tanzania is Dodoma.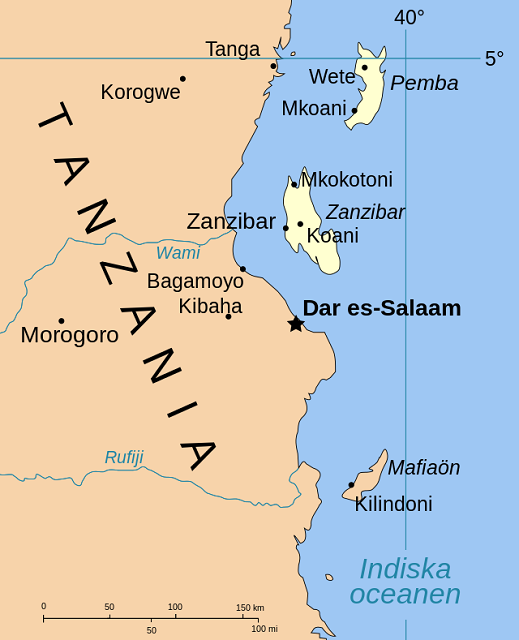 Zanzibar is an archipelago comprising 6 islands and islets namely:
Only the first three islands are inhabited and worth visiting. Zanzibar's tourism industry is quite large as the income from tourism is much more than Zanzibar's enviable export of its spices that include nutmeg, pepper, clove, and cinnamon
How much time do you need to spend in Zanzibar in order to experience one of Africa's gorgeous islands and interact with the local Africans?
I gathered you need at least two weeks in Zanzibar so that you don't ignore anything. You may visit Zanzibar only once in your lifetime; so make the best of it. Safaris take up much of your tie in Zanzibar.
Location of Zanzibar Island
As you saw in the map above, the main island Unguja that is also known as Zanzibar, is located close to Tanzania's east coast, on the Indian Ocean. The distance between the mainland and Zanzibar is about 30 km.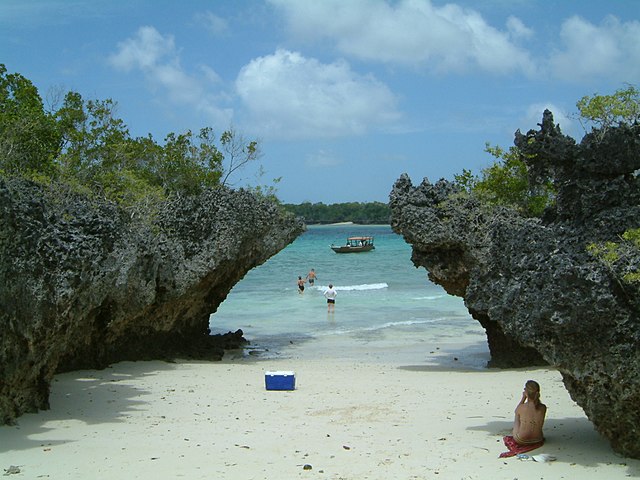 How to go to Zanzibar Island?
Zanzibar, because of its high tourism is equipped with an international airport. You must search for cheap flights to Unguja from wherever you are.
Alternatively, since Dar es Salaam is a big city with several things to do there, you may fly to Dar es Salaam, spend a day or two and then take a ferry to Zanzibar.
The sea passage is said to be thrilling. The duration of a fast ferry ride will be just two hours. The distance between Dar es Salaam and Unguja is approximately 100 km.
When is the best time to visit Zanzibar?
The best time to visit Zanzibar is from June to October. During this period, the island will see no rain. The second tourist season in Zanzibar Island starts in December and lasts until February.
11 Unforgettable Things to Do
Now, let us go over the list of places to see and the things to do on Unguja Island.
Stone Town
The foremost thing to do in Zanzibar Island is to spend half a day in Stone Town, an old town that is located on the west coast of Unguja. Stone Town is important because you can still semblance of Swahili culture.
Stone Town is a UNESCO World Heritage site. You can visit the following tourist landmarks in Stone Town.
House of Wonders
The Old Port
Forodhani Gardens
Palace Museum
St. Joseph Cathedral
Shiv Sakthi Temple
The beaches are great ad get lively when the local youth join the fun and do acrobats to entertain the tourists, especially the children.
You can shop a lot buying merchandises and apparel that are really colorful. In addition, the heaps of spices are pure that you can happily buy.
Eat the local cuisine at pavement kiosks.
Take a long cruise in a boat on the Indian Ocean.
Visit the other islands of Zanzibar
Two islands that you can visit and come back to in half a day are Prison Island and Chumba Island. There is a 'Coral Park' on the late that is worth looking at.
African safaris from Zanzibar
There is no fun without enjoying a real African safari during your trip to Zanzibar Island. After all, tantalizing Tanzania and Serengeti are so close to Zanzibar.
There are several safaris from Zanzibar that you can choose from according to your tour itinerary.
Safaris from Zanzibar
Tarangire tour for two days
Safari Escape-a three day safari
Tanzania Express involves four days of wildlife spotting
Migration Safari requires five days. However, you must tour Zanzibar matching with the timing of great Serengeti migration.
These popular safaris from Zanzibar will take you through a few national parks that are home to fantastic African forests that include:
Jozani Chwaka Bay National Park
Kidike Root Site
Zanzibar Land Animals and the Park
Seregeti National Park
Ngorongoro Conservation Area
Ruaha National Park and Mikumi National Park.
Selous Game Reserve
Mikumi National Park.
The wild animals and birds that you get to watch during these African safaris will blow your mind It is a once in a life experience.
Few of the Africa animals that you can spot during your safaris from Zanzibar.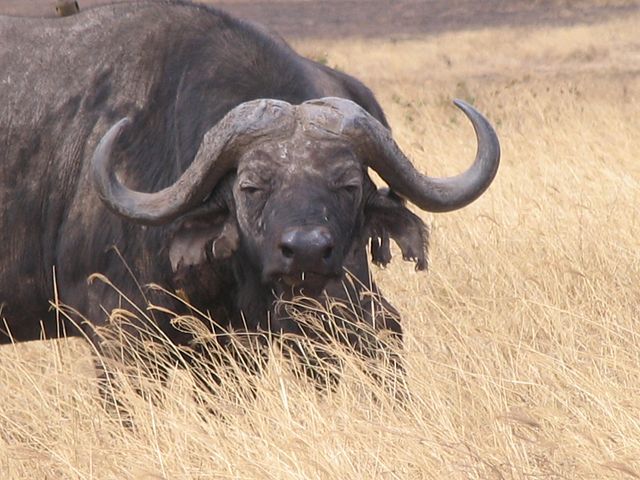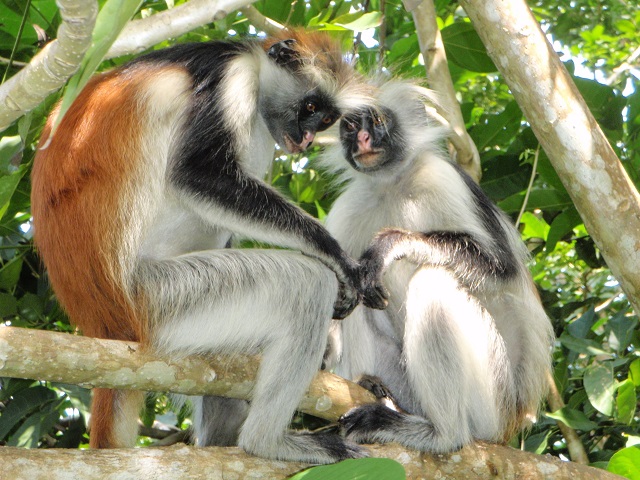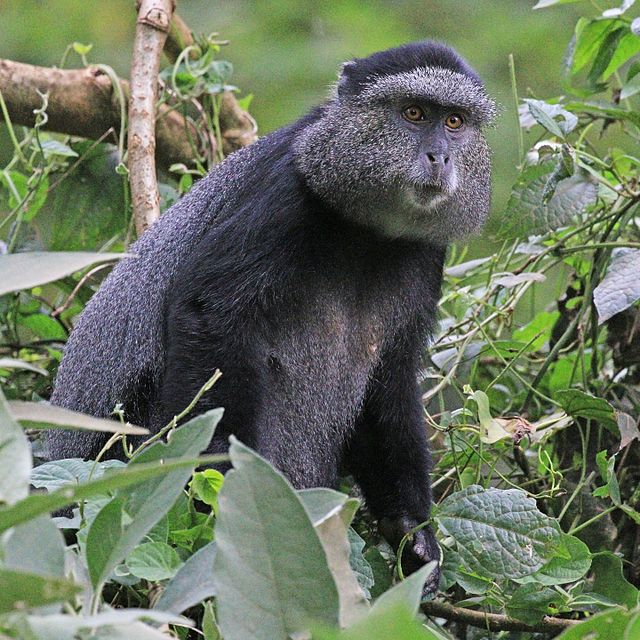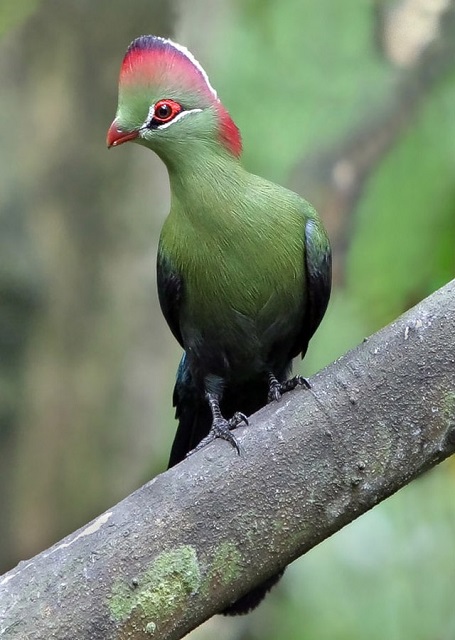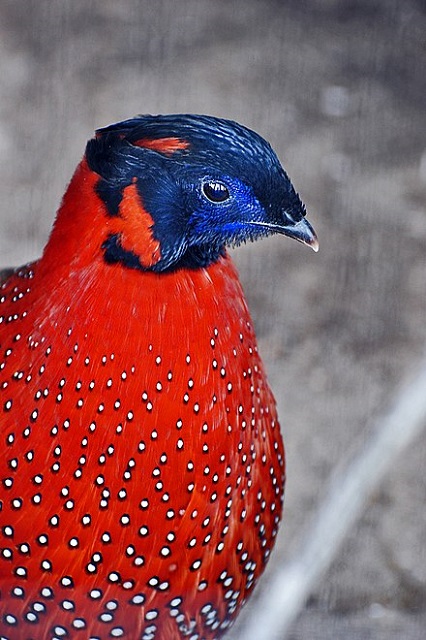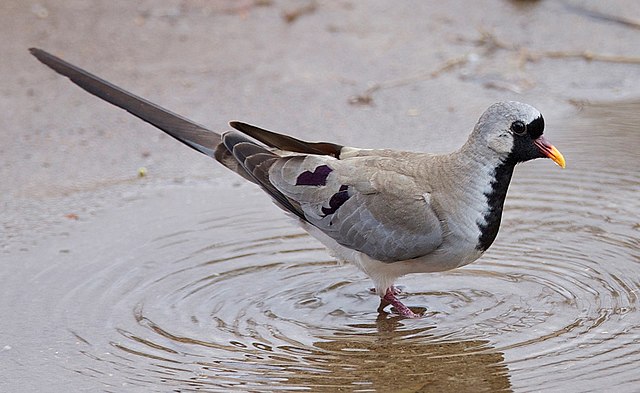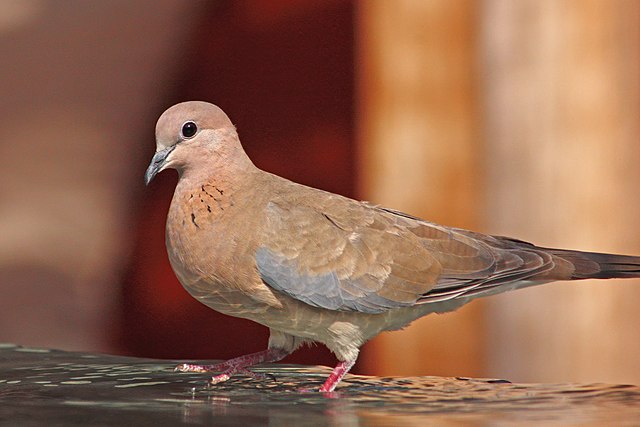 I believe the bid species of Zanzibar Island count more than 500. Bird watchers will refuse to budge from the island until they capture at least 250 species in their camera.
Marine Parks in Zanzibar Island
Zanzibar being an island in the Indian Ocean, is rich in marine life. The diverse marine creatures off the Zanzibar coasts warranted the creation of the following marine parks.
Misali Marine Park
Chumbe Marine Park
Mnemba Marine Park
Menai Marine Park
These fantastic marine parks are spread in Tumbatu Island, Chapwani Island, and Changuu Island that is part of the Zanzibar archipelago.
Some of the marine creatures that one can spot in these marine parks in Zanzibar include:
Green turtles
Lionfish
Scorpionfish
Mantarays
Dolphins
Whales
Sharks
Octopus
Eels
Ngezi Forest
Walk  through 3600 acres of lush green forest in Pemba island of Zanzibar archipelago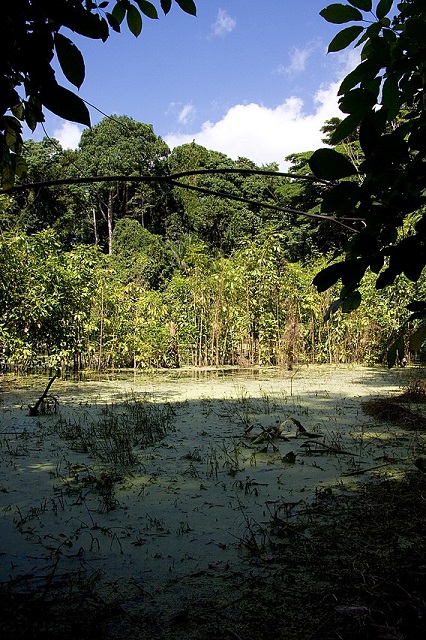 This jungle is home to numerous species of primates and snakes. You have to hire a local forest guide to walk through the trails else, you will lose your way out.
Scuba diving
Surrounded by the Indian Ocean on all four sides, there is no dearth of diving and snorkeling spots in Zanzibar. If you love to watch marine creatures by wearing snorkeling gear, you should visit some of the uninhabited small atolls and hit the water.
Alternatively, if you feel comfortable when watched over by other tourists, go to Mafia Island or Latham Island for snorkeling. These islands are inhabited.
Surfing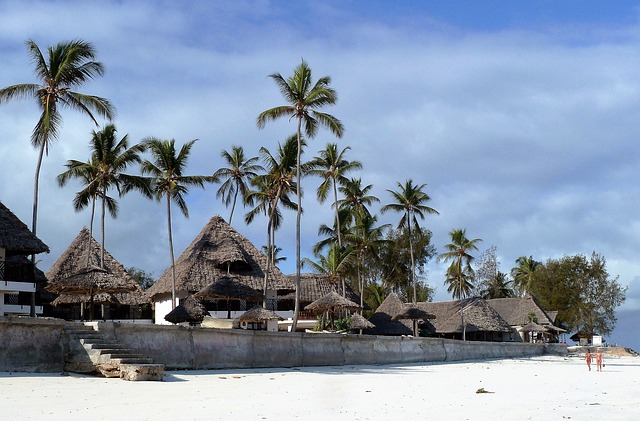 If there are spots for diving and snorkeling, then, there must be several surfing spots on Zanzibar Island. Jambiani village is thronged by avid surfers because of ideal wave conditions.
Kitesurfing
Kitesurfing is one of the thrilling watersports, especially if played on ocean water. Paje beach is popular for kitesurfing.
When to watch sea cucumbers and octopuses?
Paje Beach is known to recede when the tides are low. I read the seawater withdraws inward up to one kilometer. It's when you walk over the wet sand to spot crabs, lobsters, sea cucumbers, starfish, and octopuses.
Moreover, you can touch the reefs also that lay exposed.
Dine at the Rock Restaurant
The Rock Restaurant is a stunning tourist attraction in Zanzibar because it is situated  on the Indian Ocean, some 10 km away from the Paje Beach.
What a location for a restaurant!
Zanzibar food tour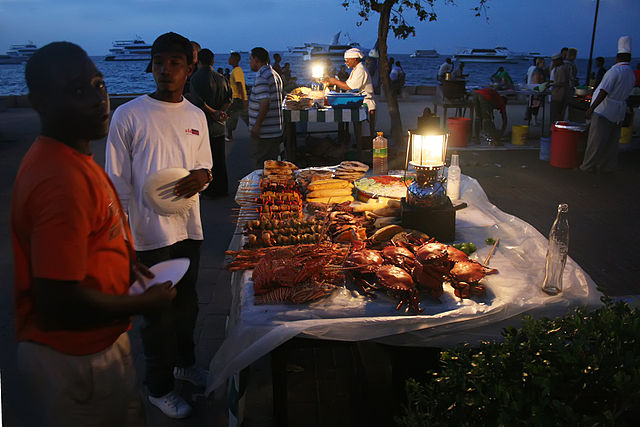 Yes, there are a couple of Zanzibar food tours accompanied by an authentic African guide. He will take you to some restaurants and cafes where you will be convinced to taste some of the Zanzibar special foods that include:
Mishkai-beef skewer
Pilav-similar to Indian pulav
Kashata
Urojo soup
These special foods of Zanzibar are also called Swahili cuisine.
So, rounding up your tour of Zanzibar Island, you enjoy the sunny beaches, Swahili cuisine, go on an Africa safari, enjoy a stint of standup paddleboarding, buy spices and come back with unforgettable memories.
If you have the time, go uphill on Mount Kilimanjaro in Tanzania. You don't know when you will get a chance to go near Kilimanjaro.